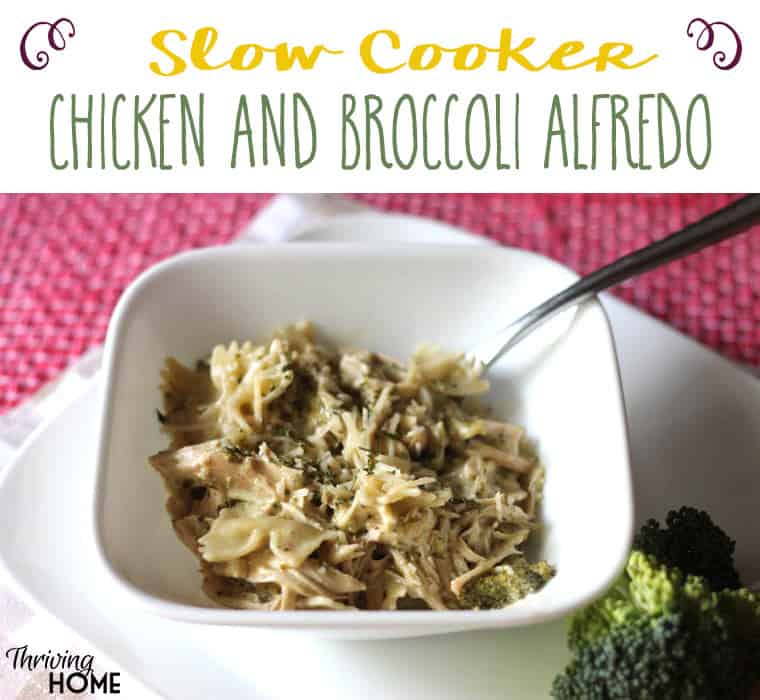 I made this Slow Cooker Chicken and Broccoli Alfredo pasta recipe tonight and it was a huge WIN. Pair it with a little garlic bread and your people will be itching for more.
This slow cooker recipe would be a great recipe for a beginner cook. (Here is a collection of easy recipes if you're looking for some!) It is incredibly easy to put together, has lots of flavor and makes loads of leftovers for future lunches or dinners.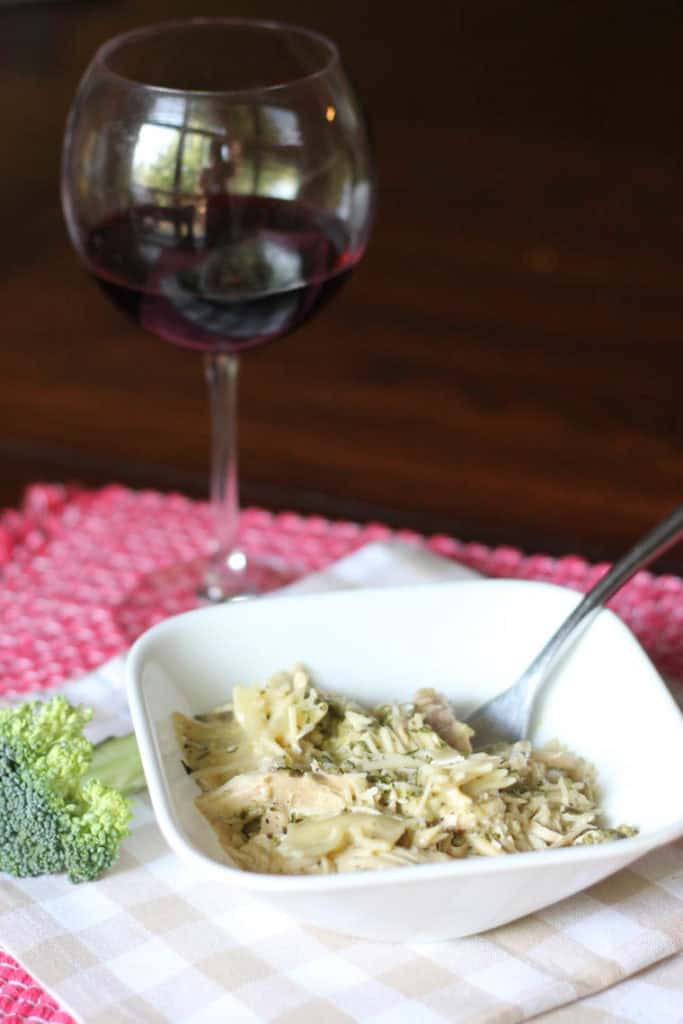 It's creamy-pasta-goodness is very filling and the broccoli in it is pretty hidden so if you have some picky eaters, this is a great recipe to sneak in some nutrition. If I would have had fresh parsley on hand, I would have thrown a little of that in there too. You really can customize it to what you like.
Slow Cooker Chicken and Broccoli Alfredo Recipe
Ingredients
1 generous pound of skinless chicken breasts or thighs
½ teaspoon kosher salt (can sub regular salt if needed)
½ teaspoon pepper
2 jars alfredo sauce
1 teaspoon minced garlic
12 ounces, cooked bowtie pasta (one box)
1 (12 ounce) bag of frozen broccoli
½ cup parmesan cheese for topping
Instructions
1. Place chicken in crock pot and add salt, pepper and garlic
2. Dump alfredo sauce over chicken
3. Cover and cook on low for about 5 hours
4. Add broccoli and cook about 1 more hour or until chicken is cooked all the way through and broccoli has softened.
5. Add cooked pasta and toss
6. Sprinkle with parmesan cheese and serve immediately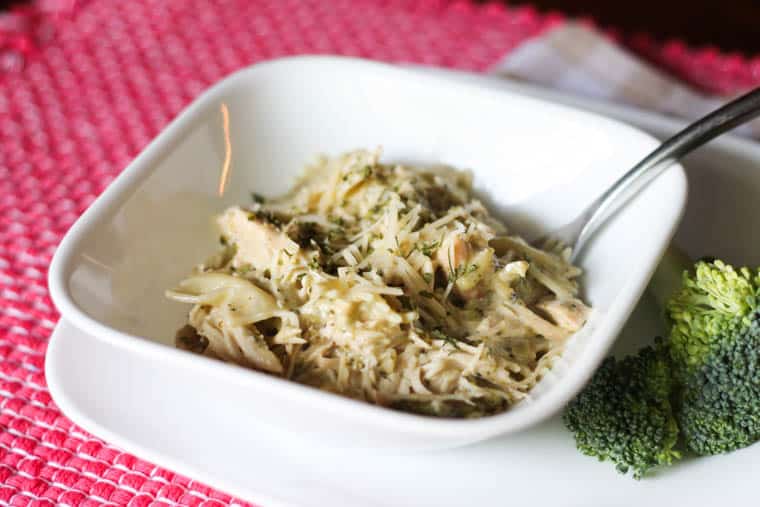 Want some other slow cooker ideas? Swing by other tested and approved crock pot recipes that you may want to give a try.
You might also like...