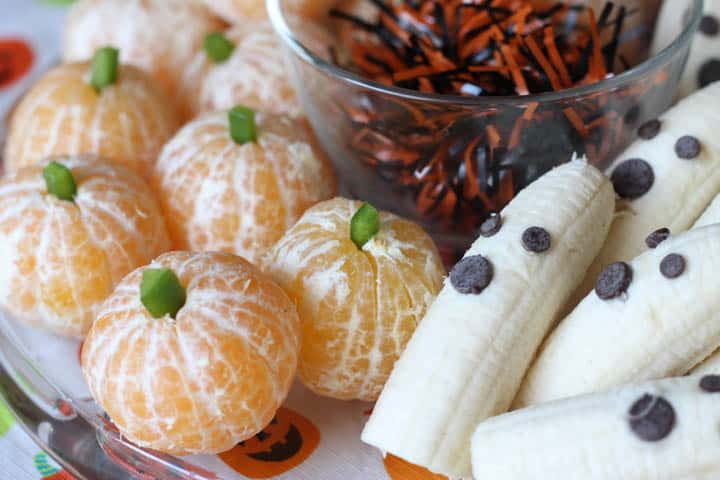 I've learned that if you make food fun, kids are about 7x more likely to eat it. Yes, 7x- not 8x or 6x. 7 times more likely. I have no documented data aside from my own personal recollection so don't ask for it. Just trust me.
Since your children will likely being eating themselves in a sugar-coma on Halloween, why not provide some healthier options earlier in the evening? Here are two easy ideas that are super easy to whip up: Orange Pumpkins and Ghost Bananas!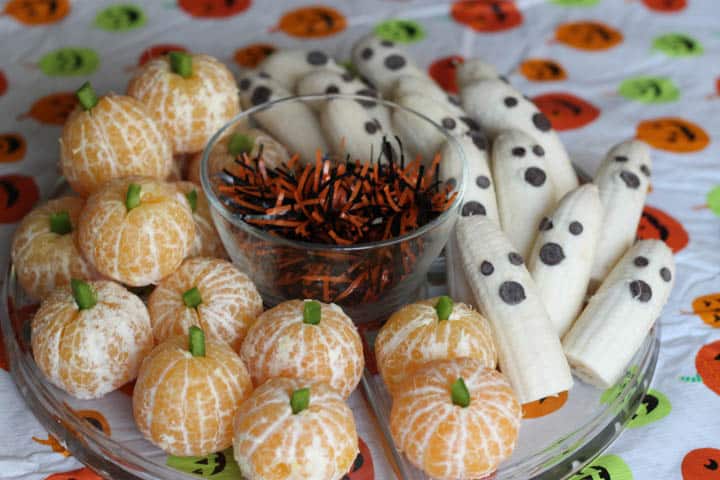 If you have older kids, they can help you assemble them. My four year old lacks all self-control around chocolate chips so we didn't go that route this year.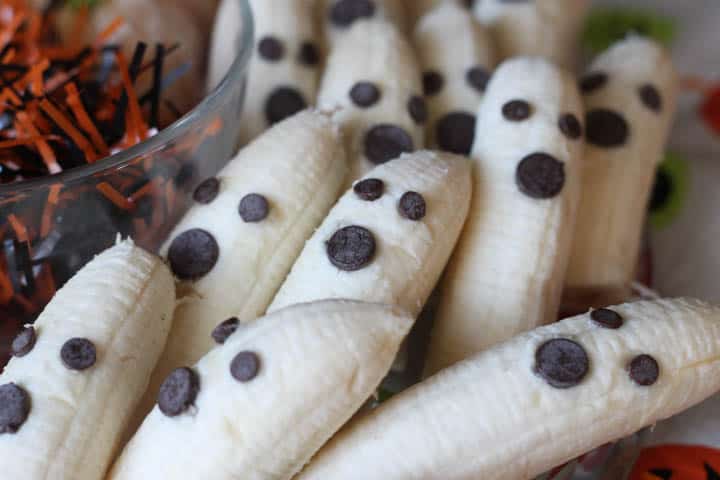 For the pumpkins stems, I just chopped up a green pepper and shoved it in the top of a clementine. Worked great!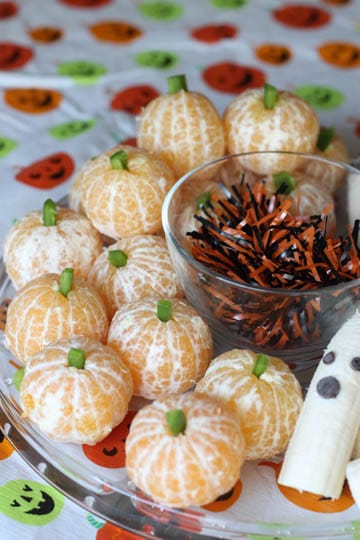 Happy Halloween!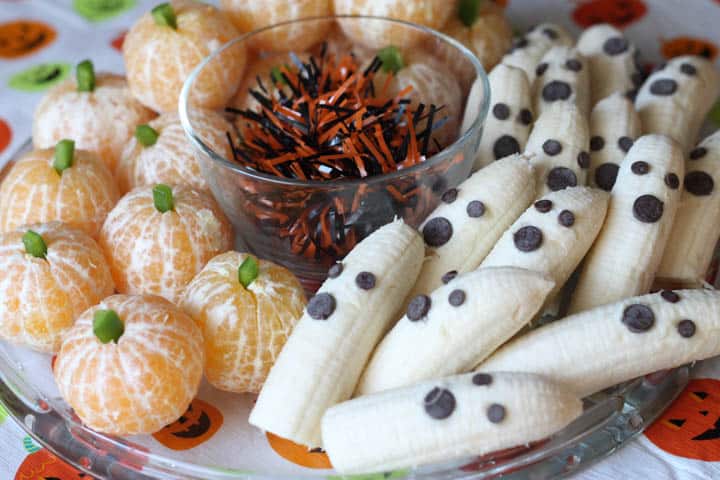 Make sure to pin this idea and then check out our round up of Halloween crafts!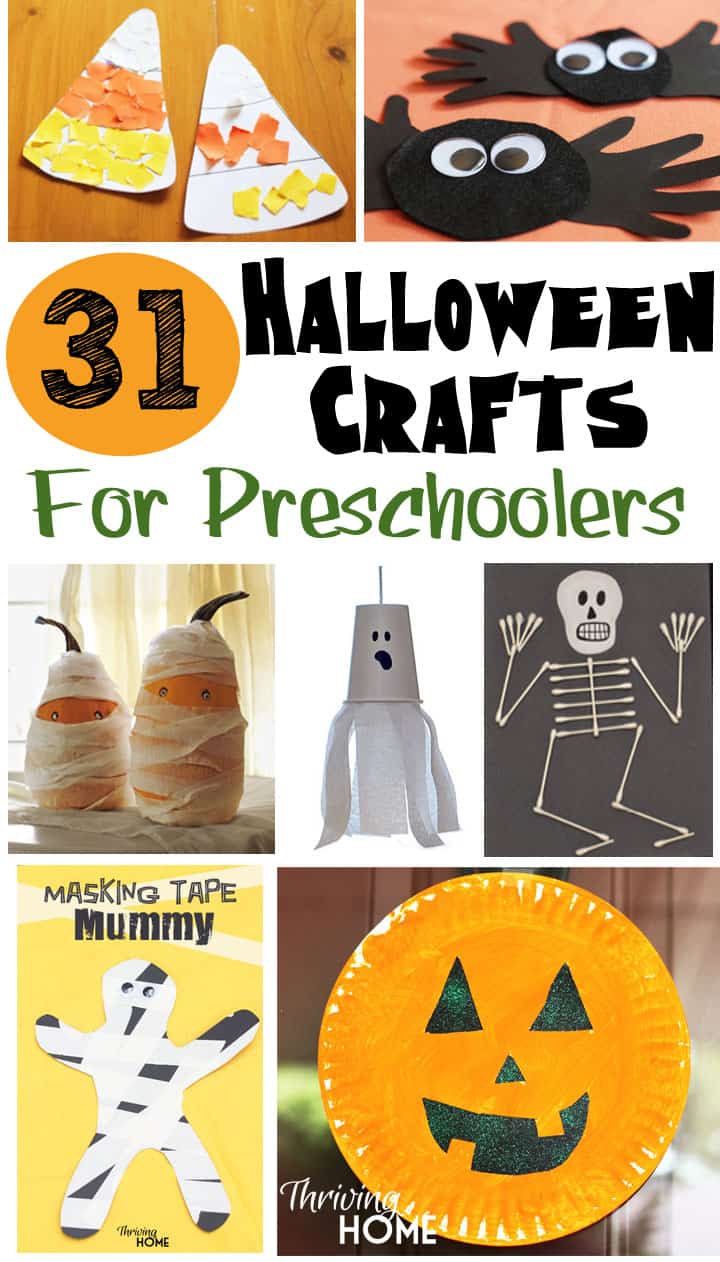 You might also like...