Guest post by Rachel Johnson from Somebody Come and Play
Reading with children, especially with my daughter, is one of my ultimate favorites in life. There is nothing quite like connecting with a child over a great piece of literature. Watching their eyes light up as their eager hands turn the pages and hearing their insistent questions and wonderings stirs something inside me. Not only can it be a joy to read with children, it is also a critical piece of connecting relationally, as well as helping them develop as readers.
Emily Buchwald said, "Readers are made on the lap of a parent." How true this is. When we invest the time to share books with our children, we are sowing seeds that will help them cultivate a lifelong love of reading. In her book, Reading Magic: Why Reading Aloud to Our Children Will Change Their Lives Forever
, Mem Fox writes, "The fire of literacy is created by the emotional sparks between a child, a book, and the person reading. It isn't achieved by the book alone, nor by the child alone, nor by the parent who's reading aloud – it's the relationship winding between all three, bringing them together in easy harmony."
An excellent way to find this harmony in reading is to read books about the events, seasons, or holidays already happening around you. With Christmas rapidly approaching (less than 6 weeks away now!), the holiday season is the perfect time to curl up with a seasonal tale while holding your little ones close. Below is a list of 10 tried and true holiday books for you to explore, most of which I have used either while teaching at school, church, or reading with my daughter at home.
So make some hot chocolate, snuggle with your kids on the couch, and grab a book to savor together. Happy reading!
Ten Fantastic Holiday Books to Read with Your Kids
Great Joy
by Kate DiCamillo – A little girl reaches out to share God's love with a stranger.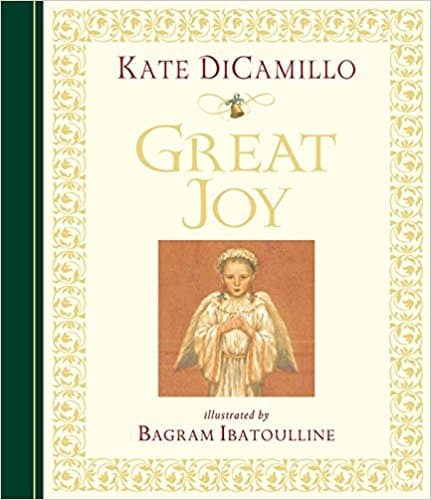 The True Gift: A Christmas Story
by Patricia MacLachlan – In this short chapter book, a brother and sister learn to show humble compassion to a lonely cow instead of focusing on the festivities and gifts of Christmas.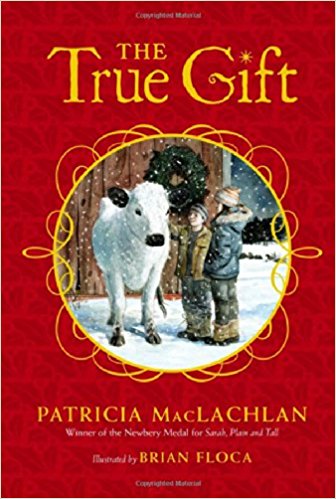 The Snowman
by Raymond Briggs – In this wordless book, kids can tell their own story aloud as they read the pictures of a boy and his snowman friend coming to life.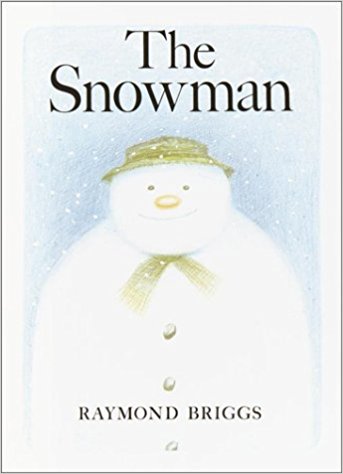 Silver Packages: An Appalachian Christmas Story
by Cynthia Rylant – A little boy longs for a gift every year, but never receives it. In the end, we see how God had a bigger plan for his life.
Children Of Christmas: Stories for the Season
by Cynthia Rylant – A collection of short stories for older elementary children that share glimpses of Christmas for children who are struggling in some way.
The Christmas Miracle of Jonathan Toomey
by Susan Wojciechowski – A beautiful Christmas tale of a little boy building a friendship with a gloomy man who eventually softens and sees joy again in the true meaning of Christmas.
This Is the Stable
by Cynthia Cotton – Excellent for younger readers, this repetitive and cumulative story explores the people and places in the Nativity story.
Room for a Little One: A Christmas Tale
by Martin Waddell – In this wonderfully rhythmic book, the animals welcome baby Jesus to their stable.
Father and Son: A Nativity Story
by Geraldine McCaughrean – This story explores what Joseph might have been thinking as he became a father to Jesus, the Savior of the World.
Amazing Christmas Extravaganza
by David Shannon – An excellent reminder that material things are not the purpose of Christmas and do not bring ultimate joy.
Looking for more Christmas ideas? Check these out…
Recipe for Christmas Tree Water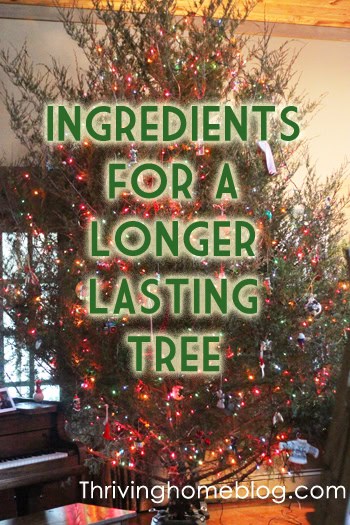 Fun Christmas Game for Couples