10 Things Babysitters Wish You Knew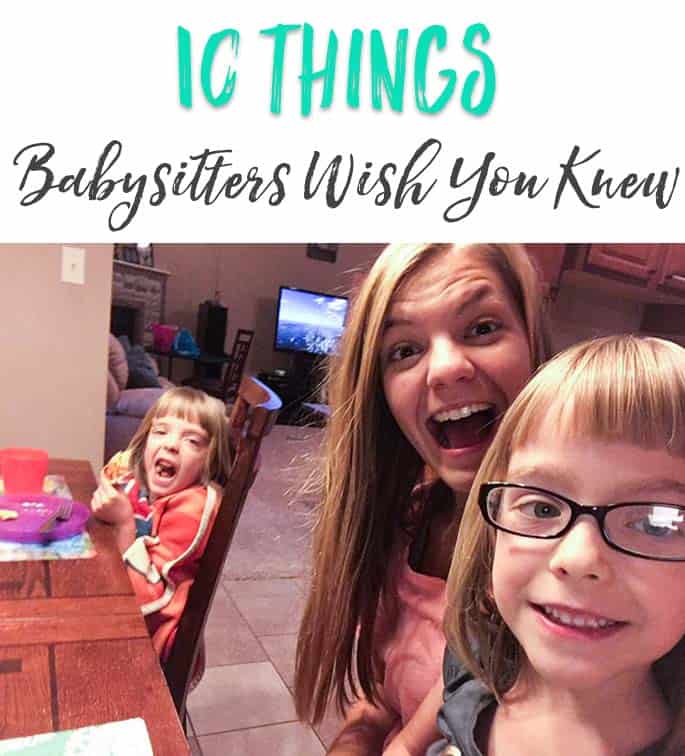 I must admit, I'm pretty excited about this post. It took a lot of work and research but I think the information in it is so valuable not only to moms but to our children that our babysitters watch. Just like any other job, having a babysitter who is happy with their work environment is invaluable and will show up in the way they treat our kiddos and home.
To get this information, I've picked the brains of almost 20 young ladies who are regular babysitters for multiple families. These ladies have babysat for all types of families and for all ages. I've consolidated the information as much as possible and narrowed it down to 10 common things that babysitters wish moms knew. In no particular order, here they are:
1. Leave a Written Schedule
"Writing things down is really helpful, especially if you're specific about dinner times, bed times, bottle ounces, other numbers, etc."
"One of the most helpful things that moms do for me is give me a written-out list of the schedule of the time I'm there. It's especially helpful when there are multiple children. If I'm supposed to feed, bathe, put to sleep, nap time, or if I'm there for an extended period of time, it's really helpful to have things written down so I don't forget, and so the mom can think ahead of time of what I'm supposed to do instead of last minute trying to remember to tell me everything as she's rushing out the door."
"One thing that is super helpful as a babysitter for moms to do is to make a list or think out ahead of time guidelines for things like amount of tv time, play time, nap time etc"
2. Communicate Authority and Rules- Especially the Non-Negotiable Rules
"The most helpful thing a mom can do is communicate with her child/children that the babysitter is authority while she is away. It seems that this is even more effective when this is communicated in front of the babysitter so that the child understands that mom and babysitter are on the same team."
"It's great when parents tell you which rules they are stricter about, and which ones you can let slide more. Especially if it's a new family and the kids are trying to figure you out, you don't want to be harping on the kids the entire time because no one has fun then. Some families are very adamant about bed time, others are strict with TV time, some have rules about what you have to eat for dinner in order to get dessert. As a sitter it's nice to know which rules are the "biggies."
"It's also nice when the parents provide a concise list of things that are "off-limits" (candy, video games, etc). You'd be surprised how some kids can manipulate you into thinking it's okay!"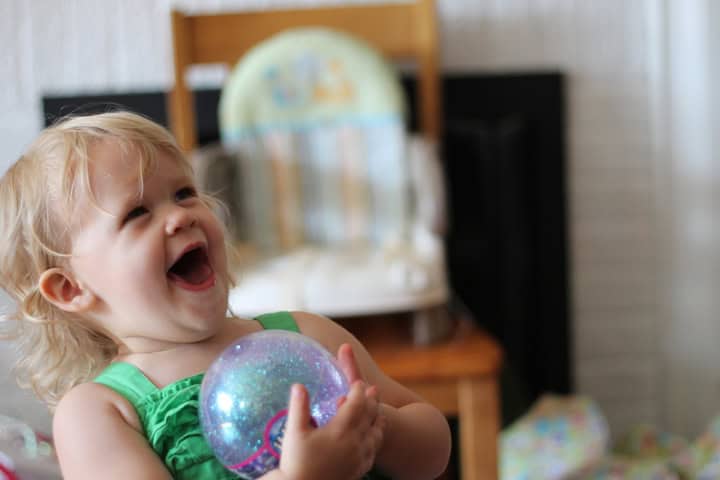 3. Get to Know Them
"I really looked up to the moms of the kiddos I would watch. It meant the world to me when they asked me about my life. If the parents poured into me and showed me that they cared about me I would be excited to babysit for their kids whether their kids were crazy or not! I honestly think the few sentences that are exchanged between parents and the sitter before leaving the house defines for the sitter if the night went well or not."
"Some of my favorite friendships/relationships have been created through babysitting for families. Over the years I have had the opportunity to sit for families consistently. Through staying an extra 10 to 15 minutes after the mom gets home I've gotten to know these moms and 2 in particular have become mentors/friends. I know that a babysitter can't always stay and the mom doesn't always have time, but moms should keep this in mind. Some moms probably feel like they aren't cool or something, or have nothing to offer, but they do. If they're a mom, then they are quite a few steps ahead of me."
"The more open you are with your sitter, the more comfortable they will be in communicating with you."
4. Tell Them When You'll be Home and Stick to It
"The only thing that I've run into a time or two that can be frustrating is the "we will be back late" timeline. I don't mind staying over until the wee hours of the morning to babysit, but "late" can mean 10:30-11, or it can mean 2am and it's nice to know if you're sticking around for the long haul. (And if the parents are cool with you taking a nap if it's going to be really late.)"
"If a parent tells me they will be back at a certain time and they are really early or really late (it's more of a problem if it's going to be late). If the time is going to be way off, at least call or text me so I know."
"A huge pet peeve of mine is when parents come home way later than when they said they would be. If you're running late because of traffic or something, that's fine, and a courtesy text would be much appreciated. "
5. Ask How the Kids Were
"Most parents know which rules their kids are most likely to try and bend (language, rough housing, extra dessert, pushing bedtime back… ect…) Sometimes asking specifically "Did Johnny give you a hard time about dessert? He does that sometimes," makes it easier for a sitter to give you the whole story without feeling like you are going to be upset or offended."
"There have been a few times where I've had a hard time with kids and if the parent doesn't ask me how it went, it makes it really hard and/or difficult to bring up that I had a hard time. And I think parents should always know when their kids struggled with a sitter."
"Mom-you need to be proactive about asking questions. I personally don't consider a mom who asks a lot of quesitons "overbearing". Of course in our culture we want to label moms as overprotective and overbearing. I think a better term for a mom who is proactive and a good question-asker would be "good mothering" haha."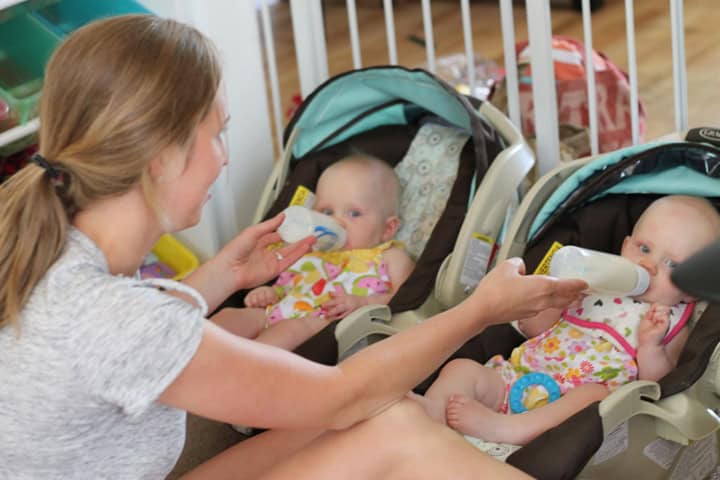 6. Use only a few sitters consistently
"The more consistently someone babysits for you the easier it gets. The kids know and respect the sitter and the sitter knows the routine; in general it only gets easier. If you do get a "bad" or disappointing report the first time or two with a new sitter don't be discouraged, there's usually an adjustment period of some sort with new babysitters. I had a friend not get asked back by a family because it didn't go well the first time and it was a huge bummer because she was a great sitter and they were great kids, they were just being little punks that night. It's only if you continually get bad reports that it might be time to find a new sitter who fits in with your family better."
7. Leave your numbers and ask them to call or text with any questions. Also leave emergency numbers.
"Its nice to feel you are able to text the parents for any questions you may have."
"A lot of parents also leave me a short schedule that also has their contact info and pediatrician's info on it, that's really nice to have just in case something goes wrong."
8. Give Meal Guidance
"I think it is very helpful when the mom has food either prepared or ready to cook. Some kids are picky eaters and playing 20 questions to figure out the menu can be time-consuming and sometimes a bit frustrating."
"Kids love to eat and knowing exactly what mom and dad are ok with us munching on is awesome. "
"If I'm supposed to feed the kids, leaving food out or specifically telling me what to feed them is better than just telling me to "find something." Obviously, kids' allergies are good to share."
"Tell me if I should eat at home or if it's okay to eat with your kids."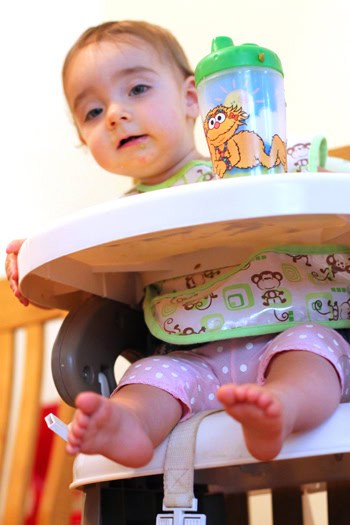 9. Communicate Expectations
"Babysitting is taking care of the kids. Nannying is taking care of the kids and doing household chores. Make it clear with the sitter which one you are paying them for. It drives me crazy when I'm babysitting for two to four hours in the afternoon and I'm asked to dust, vacuum, mop or do other things that don't involve caring for the kids. (However, I do always pick up all the toys in the house and do the dishes we've used.)"
"If you need help cleaning up, just ask!"
10. Be Clear About Pay
"Another big helper is to determine what we're being paid before the baby-sitter comes over, that way there is no confusion or hurt feelings at the end of the night."
"I love when parents ask "How much do you charge?" This gives me the freedom to say what I actually charge."
Bonus Tips:
Provide a Few Activity Ideas
"It is nice when parents offer a few suggestions of crafts or activities that they know specifically their kid enjoys."
"Set out some crafts or something to bake for fun. We love doing "projects" and it usually turns out to be a lot of fun for everyone. "
Your Kids Only (unless otherwise specified)
"Don't let your kids have friends over when a sitter is going to be there, or at least let the sitter know and plan on paying the sitter according to how many kids are there, even if they aren't all yours. Don't spring it on the sitter when she shows up and especially don't not pay her for the extra kids, even if they aren't yours. Work that out with the other parents ahead of time."
Have High Expectations
"It's okay to expect a lot (okay maybe I'm the only babysitter that would say this, but…). Here's how I view it: If I'm getting paid $10/hour to put kid in front of a T.V. then just call me a lazy bum. It is NOT that hard to get an infant out of her crib and play with her, give her tummy time, etc. As for older kids, PLAY with them, talk with them, get to know them. If a mom realizes that the babysitter is not doing the minimum, then it's okay to search around for a different sitter."
____
I hope you learned as much as I did from these "experts." If anything, these are good reminders of how important it is to keep our sitters happy in their work environment. I hope you are able to take an extra few minutes and put into practice what these sitters have advised. It will be well worth it in the long run!
Make sure to check out our Parenting Resources for more articles that encourage and equip parents.
https://thrivinghomeblog.com/wp-content/uploads/2013/07/adelyn1.jpg
525
350
Polly Conner
https://thrivinghomeblog.com/wp-content/uploads/2019/10/thrivinglogo.png
Polly Conner
2013-07-19 05:54:19
2019-10-25 12:31:33
10 Things Babysitters Wish You Knew