10 Things I Would Like from MightyNest
Welp, I've got a good start on my Christmas list!
I've been eying out the site, MightyNest for days. The more I look at it, the longer my wishlist gets. (Dang it!)
Similar to Rachel's story, these parents were alarmed by what research revealed about the everyday products that we use. As a result, they started up their own business selling all sorts of products that parents can trust. Here is an excerpt from their mission.
We were startled to find that many of the products we used every day contained potentially harmful chemicals and had unnecessary risks associated with them.  Upon learning this, we were determined to find out all we could about bottles, toys, mattresses, cleaning supplies, diapers…you name it.  Unfortunately, the process of scouring the Web and separating fact from fiction was frustrating, discouraging and nearly impossible between diaper changes and midnight feedings.  

After years of doing our own research, we agreed there had to be a better way; a way to help people who don't have the time to dedicate to research, but who care just as deeply for their health and their family's health; a place where parents can go to research and buy safe, healthy products all in one place. So we rounded up a few of our old friends, made a few new ones and 18 months and another sweet baby later … MightyNest was born!
If you don't already love them like I do, you should know that when you make a purchase, 15% of your purchase is donated towards your child's school! I mean, who does that?
Since it's Christmas season, I've been stewing on gift ideas for people in my life as well as some ideas for ME! With that in mind, if I had an unlimited budget, here is what I would buy for me, my family and all for my friends. And their kids. And their kids' cousins. You get the point.
Square Glass Pan with Lid & Rectangle Baking Dish with Lid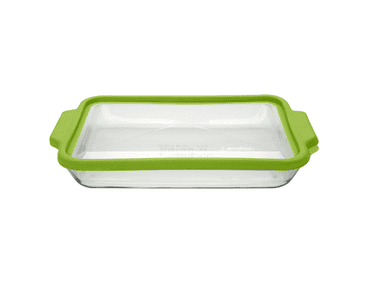 We love our freezer meals. Apparently, so do you. It's our most popular page on this site by far. One of the most common questions we get from moms who dabble in the freezer cooking is something like this: What do you use to freeze meals in? You need something to safely cook things in AND something that can be stacked and stored in the freezer, right? I'm happy to say that we have a solution! Stocking up on a few Rectangle Baking Dishes and Square Dishes will serve you well in the long run. I particularly like the clear top that allows you to easily see the dish inside! Santa, bring me 3 of these please!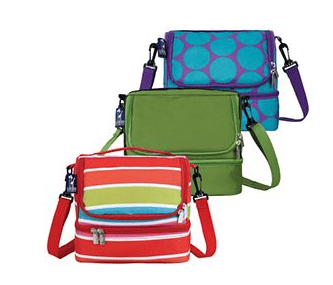 After buying a cheapo lunchbox, I am wishing I would have just invested in something that can actually hold all of my kiddo's food. Mama wants one of these double decker lunch boxes! On top, a roomy pouch is great for chips, fruit and drinks. The lower level includes a storage container, and is a great place to store the main event. It would also be great to be able to separate cold and warm things.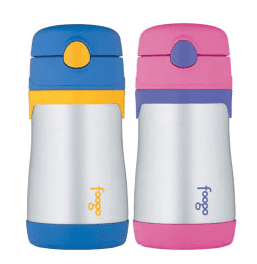 I can't tell you how many times a sippy cup of ours has slow leaked onto the carpet, crib, car seat, diaper bag, you name it. Again, wishing I would have just invested one or two of these leak proof, insulated, dishwasher safe, kid-proof bottles. These would make a great stocking stuffer!
Thermal Insulated Food Container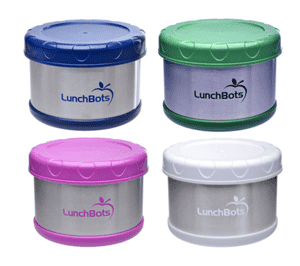 The preschool that my daughter attends doesn't allow peanut products. This puts quite a cramp on my lunch repertoire. I have to think outside of the peanut butter and jelly. Many healthy lunch ideas that we have shared require some type of thermos. These looks perfect!
What I like about them:
Keeps home cooked meals hot
Smart design: leakproof and wide mouth for easy eating
Made with 304-grade stainless steel (including inside of lid) ensures no plastic touches food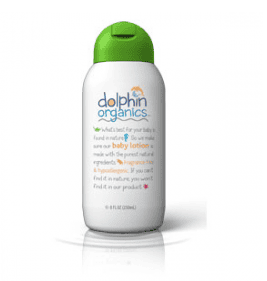 Both my kids have very dry skin. My daughter has frequent eczema flareups if we don't stay on top of keeping her moisturized. Especially in the winter months. While I do love the scent of Johnson and Johnson's baby lotion, I've heard murmurings among the all-natural world that it's not so great for your little one after all.
Dolphin Organic's Baby and Kid Lotion is a complex blend of organic aloe leaf juice and other natural and organic ingredients designed to rehydrate, protect and nurture your baby's skin. Included in the lotion is organic calendula flower which is beneficial for babies with sensitive skin because it is very mild and soothing.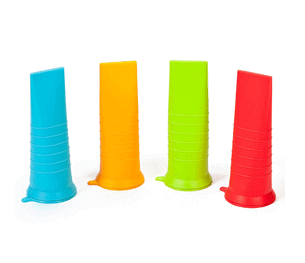 I think my family would get a lot of use out of these ice pop molds. I remember growing up with orange juice popsicles and thinking they were the best treat ever. Not only can you make juice popsicles but you can freeze fruit smoothies and so much more to serve as afternoon treats. A few other things I like about these:
Made from food grade silicone
Bpa-free, Lead-free, PVC-free, phthalate-free
Easy to clean
Stump Teapot
Once upon a time I had a cute red teapot that I used quite a bit. Then I discovered all of the rust in it. Since then I have thrown it away and have been short a tea pot. When my eyes laid eyes on this beauty (and all the fun colors it comes in!) I was in love.
This 18 oz. Stump teapot complete with an extra-fine 0.3 mm stainless-steel tea infuser and permanently attached hinged lid for easy use. The extra-fine infuser enables you to steep fine loose-leaf teas such as Rooibos tea to large whole-leaf teas like Oolong tea. This teapot is also ideal for use of tea bags.
high quality lead-free ceramic tea pot
stainless steel infuser basket
made from safe materials
Insulated Travel Tumbler
This mama loves her coffee. It's a must. If I'm on-the-go in the mornings, it's still a must. I've been using the same travel tumbler for a LONG time and it is wearing down on me. I've love to have one of these in my stocking!
This stainless steel tumbler was built with double wall vacuum insulation which allows for maximum temperature retention -keeps beverages hot for 5 hrs, cold for 9 hours.  Made with BPA free unbreakable stainless-steel interior and exterior. Plastic components on lid are BPA-free,
Leak-proof lid with one hand push button operation
Built-in tea hook, easily holds tea bags or most loose-leaf infusers
Fits most automotive cup holders
Made from 18/8 stainless steel
 Reusable Snack Bags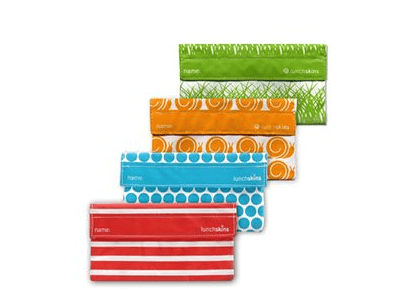 We are a plastic bag nation. We love our ziplocks and use them ALL the time without even thinking about the fact that they won't decompose for 5,349,000 years or something like that. Not to mention the money we might save by simply using a reusable bag.
Enter these reusable snack bags (and sandwich bags not pictured). Not only are they cute and quite functional for almost any snack, but they are also dishwasher friendly! Sign me up!
Replaces hundreds of plastic baggies
BPA-free, Lead-free, PVC-free, phthalate-free
Easy to clean, dries quickly
Glass Storage Containers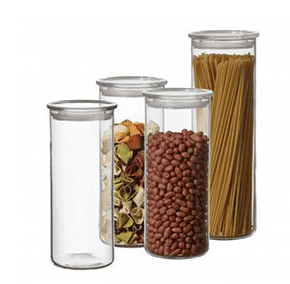 I would use these like crazy!
The Simax storage containers come with an air-tight BPA-free plastic lid. They are dishwasher safe and safe for use in the refrigerator. The lid provides an air-tight seal – perfect for storing pasta, beans and other dry goods.
I'd for sure store my oatmeal pancake mix, pasta, cereals, granola and so much more in these.
Well, there you have it!
Can you find similar products cheaper at discount stores? Yes, you probably can. The thing is, you pay for what you get. In the long run I probably end up paying more for the cheaper stuff because it needs to be replaced twice as fast. I want to get into the habit of stocking up on quality, safe items that will last as long as I need them to.
If that doesn't motivate you, remember that by shopping at MightyNest, 15% of your purchase goes to your school of choice! Now get some Christmas shopping done!
Posts may contain affiliate links. If you purchase a product through an affiliate link, your costs will be the same but Thriving Home will receive a small commission. This helps cover some of the costs for this site. We appreciate your support!
https://thrivinghomeblog.com/wp-content/uploads/2014/11/Screen-Shot-2014-11-17-at-12.16.52-PM.png
270
378
Polly Conner
https://thrivinghomeblog.com/wp-content/uploads/2019/10/thrivinglogo.png
Polly Conner
2014-12-03 05:54:08
2020-01-05 21:49:13
10 Things I Would Like from MightyNest