13 Things You May Not Know About Our Cookbook (The Good, Bad, & the Ugly)
Updated: 1/7/21
Here at Thriving Home, we've never been shy in giving you a peek behind the curtain. In fact, we crafted a whole series on what all went into publishing a cookbook for those who are like me and love the behind the scenes action.
Well today, I have an addition to that series.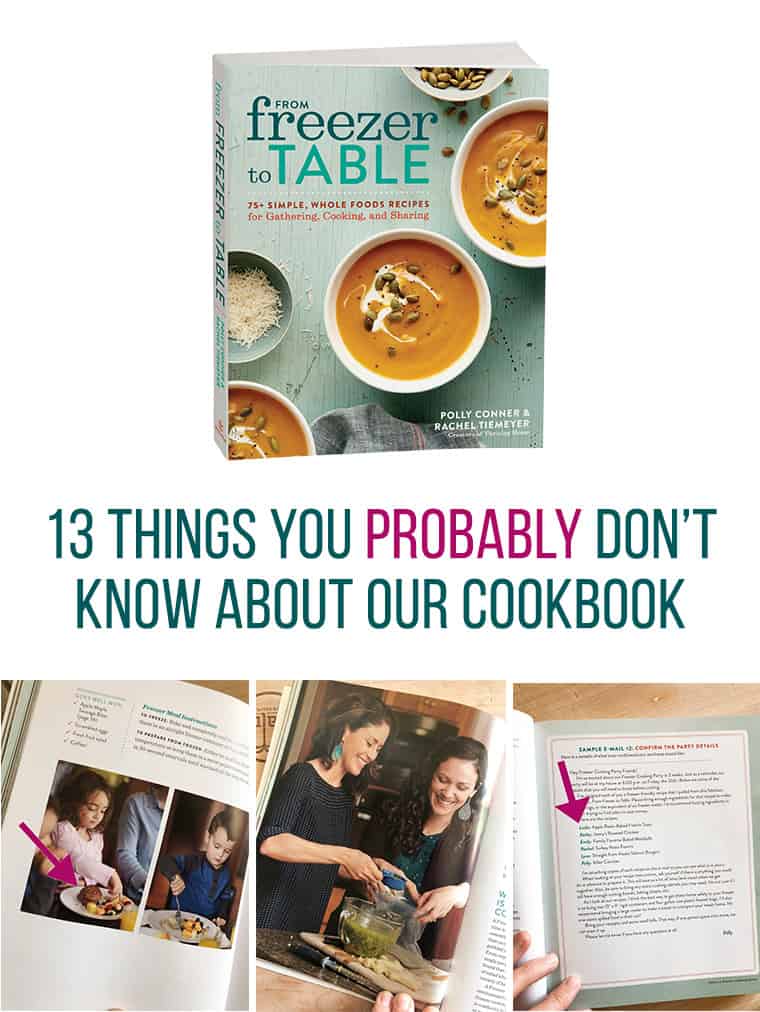 13 Things You May Not Know About Our Cookbook
If you have our cookbook, From Freezer to Table, this will be super fun for you. If you don't, you should probably leave this post and order it immediately because it will change your life. #noshame
It also makes a great wedding gift, baby shower gift, teacher gift, or gift to yourself. Just sayin.
That being said, even if you don't have the cookbook, you'll probably get a laugh or two at some of the insider information I'm about to throw your way.
Here are some things about From Freezer to Table that nobody else knows…
In our initial proposal, we pitched the idea of having 100 recipes. While 100 would have been nice, we quickly realized that this number would have been a stretch for us in the given timeframe we had. We wanted every recipe in the book to be an absolute home run. Since we valued quality over quantity, we decided to create 75 instead. With this number, we were able to work hard on each recipe to get it just right.
2. The Coconut Curry Shrimp Bowl recipe was almost the cover of our cookbook. In fact, we let our readers vote on which one they liked better and the soup won, only by a small margin. While people did like the originality and freshness of the Coconut Curry Shrimp, some were turned off by the idea of seafood and others thought it was a salad. The soup is a classic freezer meal, and we loved the pop of color that catches your eye even from across a room.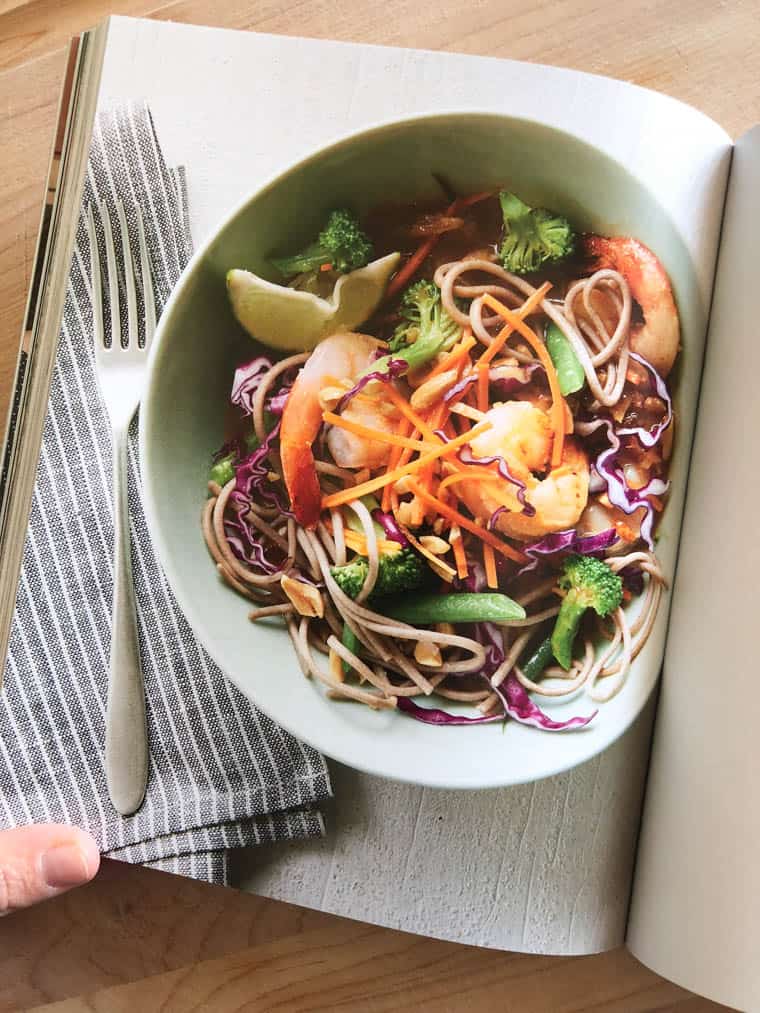 3. Picking clothing for a photoshoot is harder than you think. First of all, it needs to be your color. Meaning, every person has certain colors that they look good in. We had some brutally honest conversations about what those were (and what they weren't-hehe!). It also needs to coordinate with the people you are in the photos with. So no one can be too matchy-matchy, and you all need to look like you are in a similar season. On top of that, you can't have any busy patterns. Solids work best. Oh and don't forget that we needed multiple outfits throughout the day, AND we had to work with our friends' on what they were wearing. It was quite the task!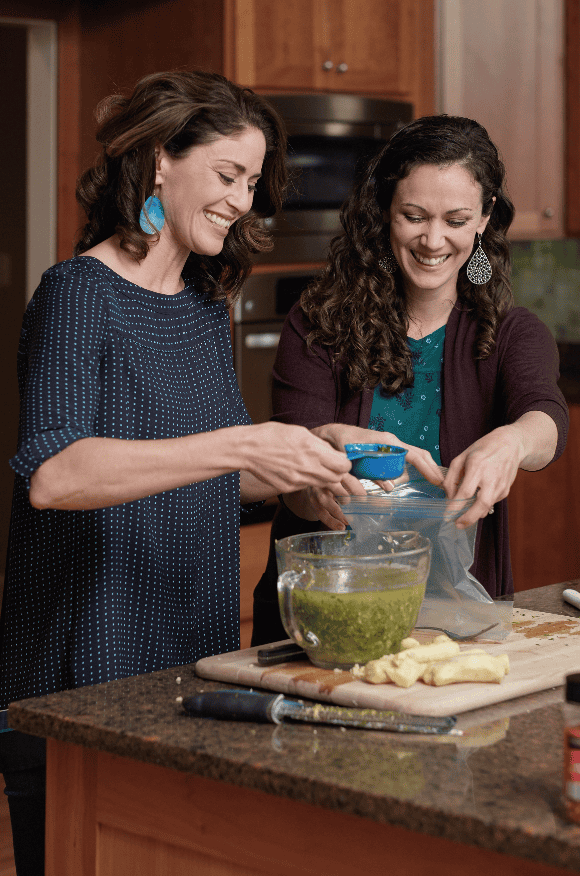 4. See that tomato soup? Well, the soup we brought didn't fill the container up like wanted it to. So, we added water. And more water. Until the container was nice and full. But the soup was nice and diluted. That was the only recipe we trashed after the photoshoot.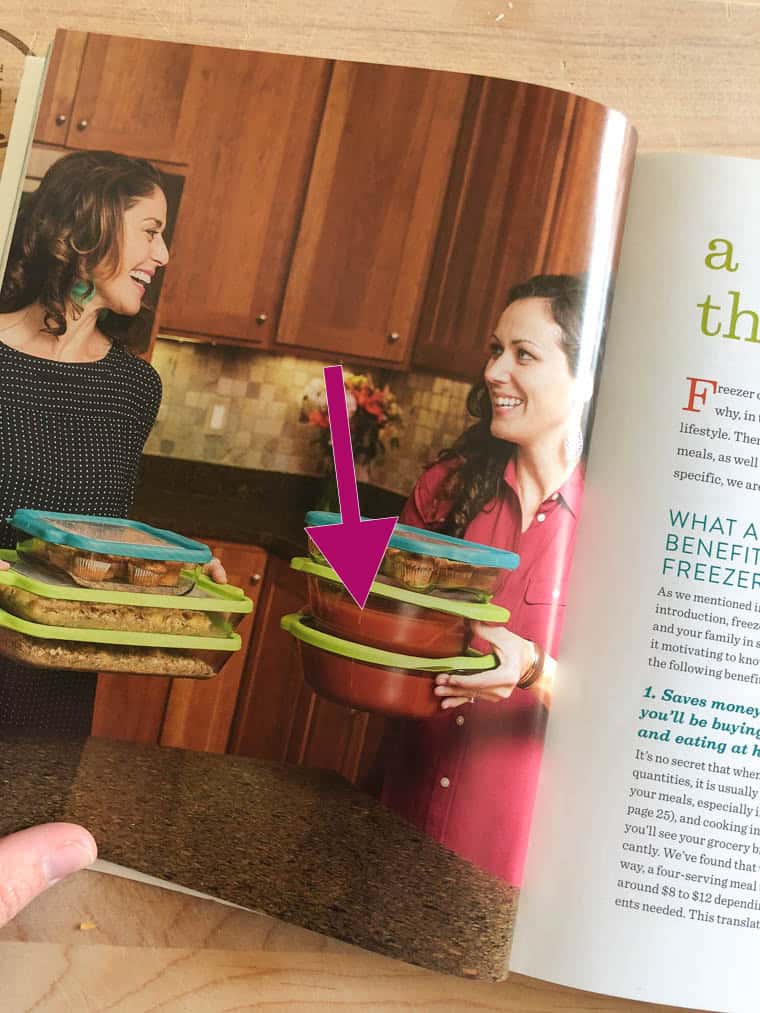 5. Right before this picture was taken, there was a small 5-year-old meltdown over the seating arrangement. The photographer wanted my little lady on the left and she did NOT want that seat. Luckily, tears were dried in time for this photo. Also worth mentioning is that Clay (the baby) was barely hanging in there. The shoot was right in the middle of his morning nap, so he wasn't thrilled about the situation. We were genuinely being ourselves and our photographer managed to catch a few keepers.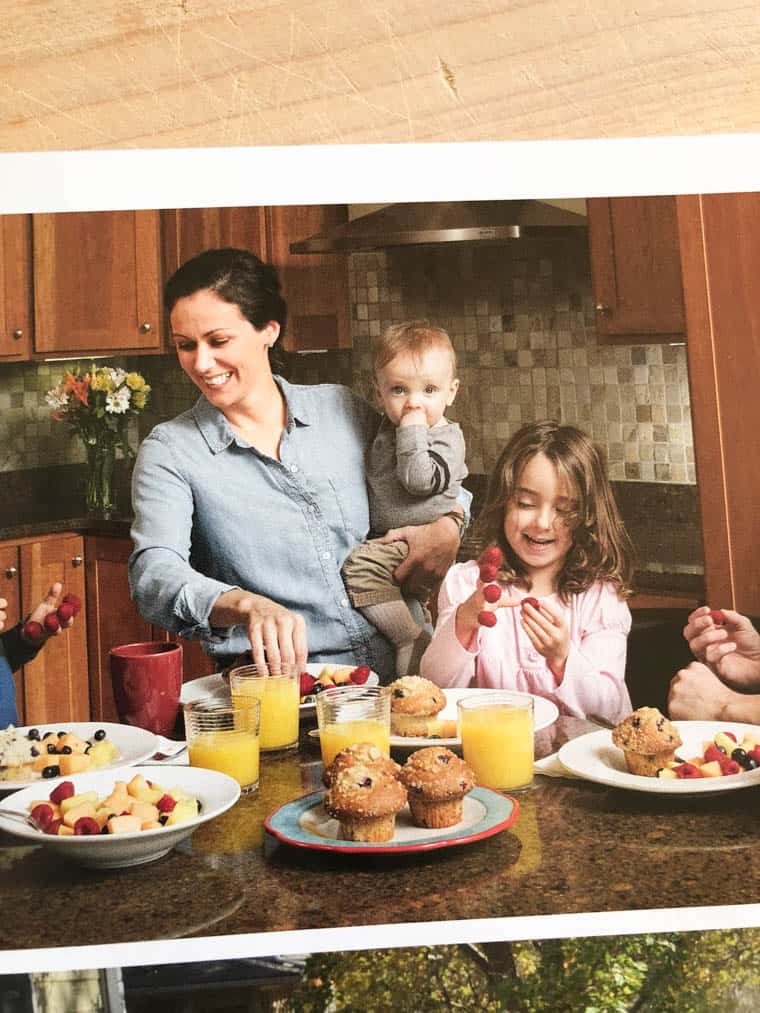 6. This muffin was originally a blueberry muffin. But, since it is used as a picture for the Pumpkin Muffins, we had to do some photoshopping to get those blueberries out of there.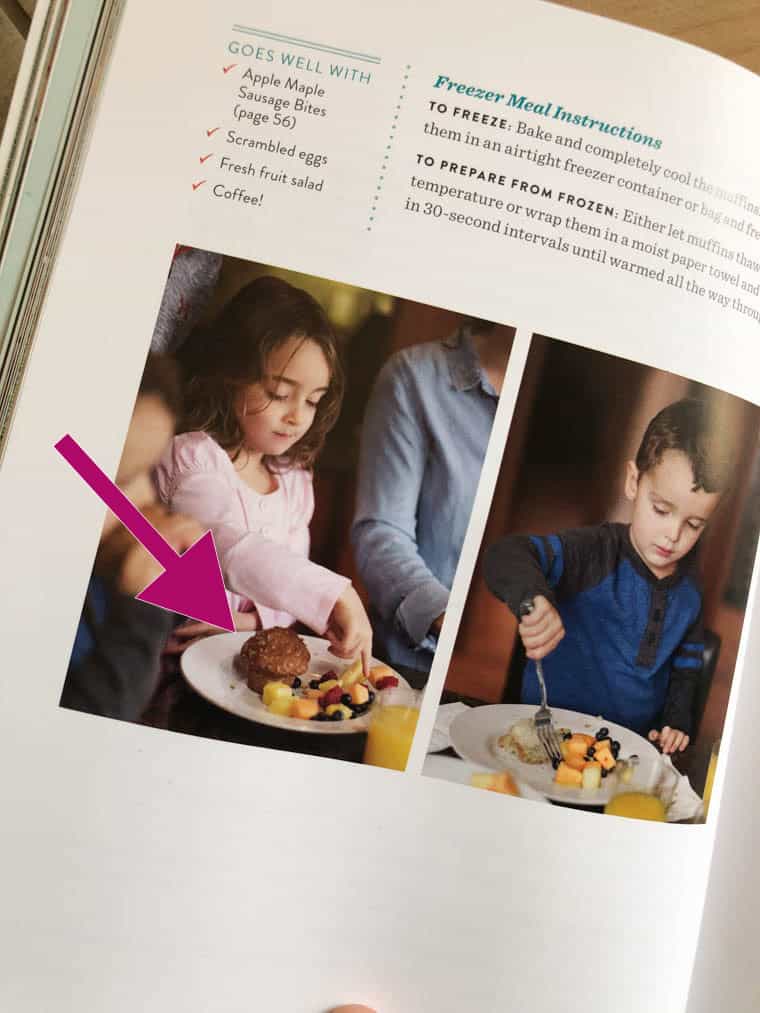 7. All of the food we made at the freezer party during our photo shoot, we sent home with our friends as a thank you for giving up their afternoon to help us. Many of them used them as meals that night. In fact, all of the food you see in the book is real, edible food with only some minor photoshopping here and there.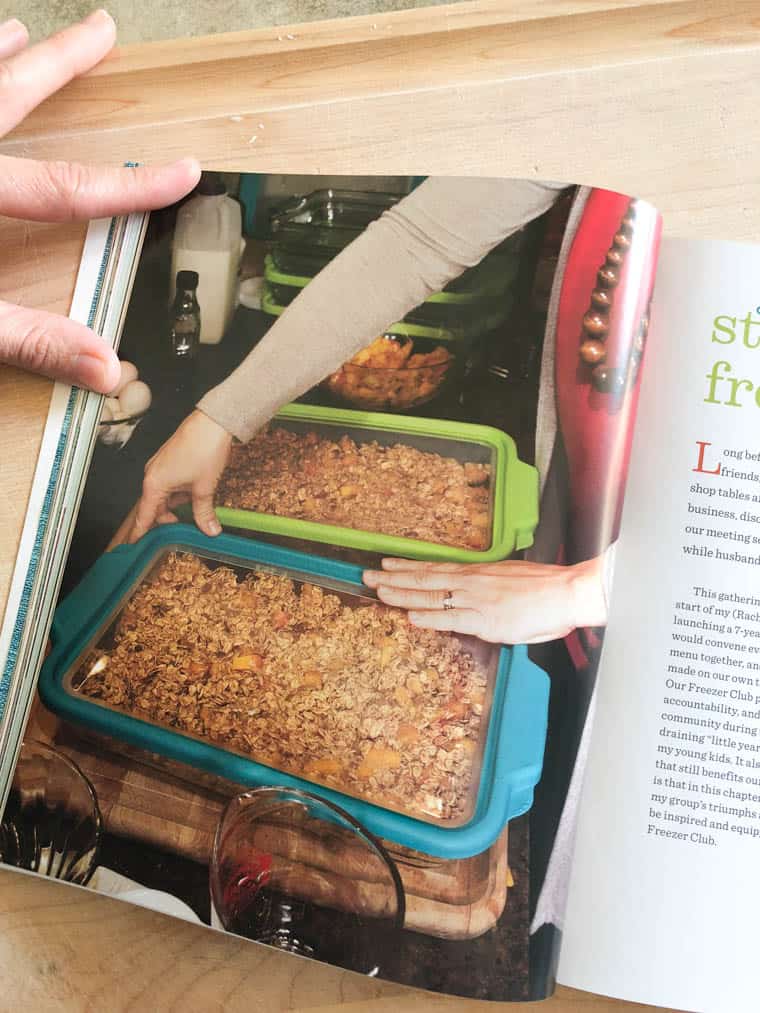 8. In the chapter on "How to Throw a Freezer Party", we provide an example email that you could send to your friends. This takes the brainwork out of explaining what a freezer party is and gives them an idea of what to expect.  The names we used in the sample email are all family members.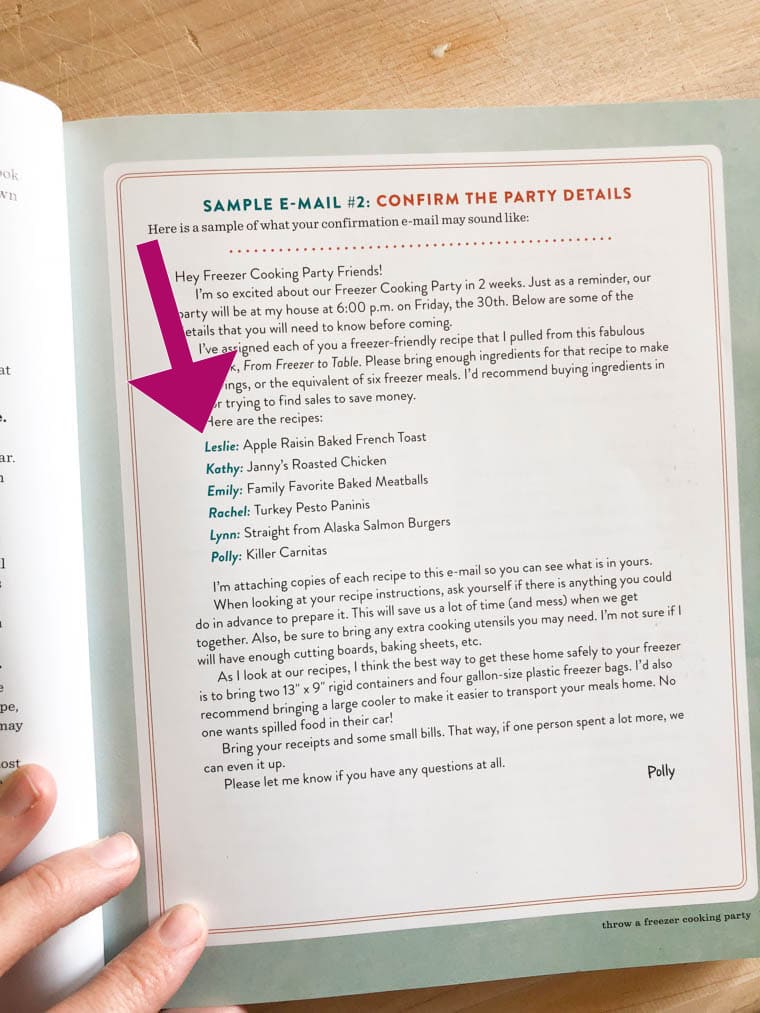 9. One of the biggest last minute changes we made to the book was reworking the "How to Start a Freezer Club" chapter. We learned that when most people meet as a freezer club, they each made ONE recipe for their group. The original version was based off of Rachel's experience in which they all made TWO meals for everyone in their group. To this day, Rachel's group is still the only one that I've heard of that swaps two meals each time they meet. While coming home with 12 different meals sounds like the bomb.com, it is highly ambitious. 🙂 Glad we made the switch and didn't overwhelm people.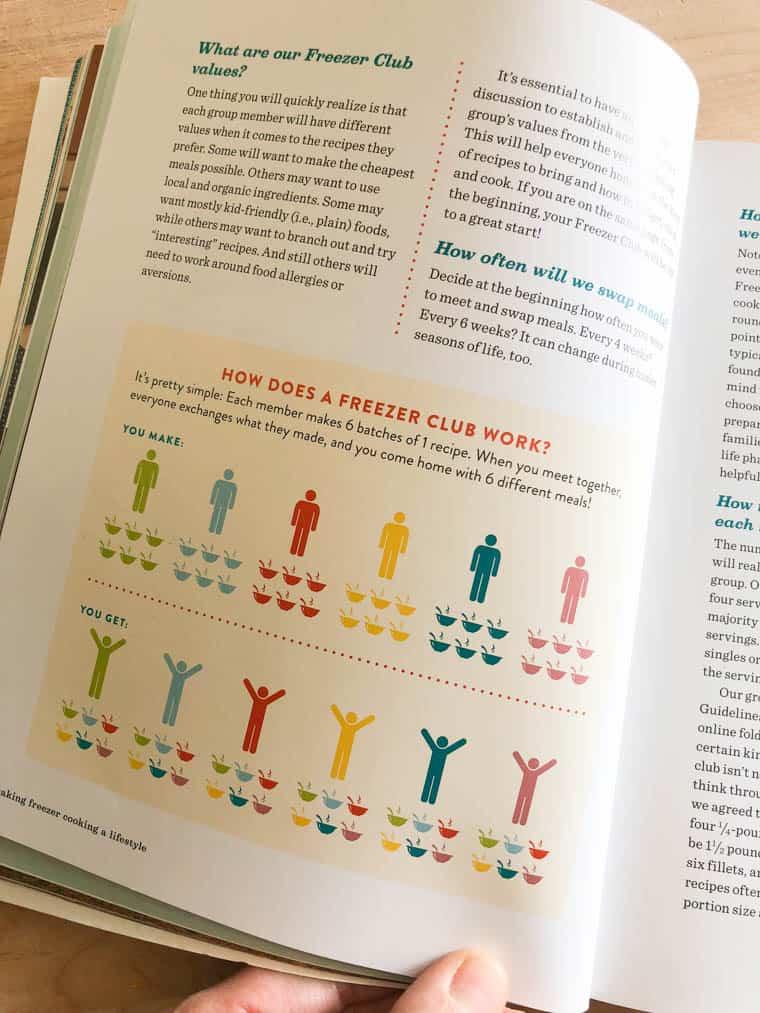 10. Genuine smiles are the best but hard to come by in a photoshoot. In order to act naturally, I was actually reading a recipe in another cookbook on how to scramble eggs. We were laughing about the fact that there is actually a scrambled egg recipe in a cookbook AND that we all had apparently been doing it wrong.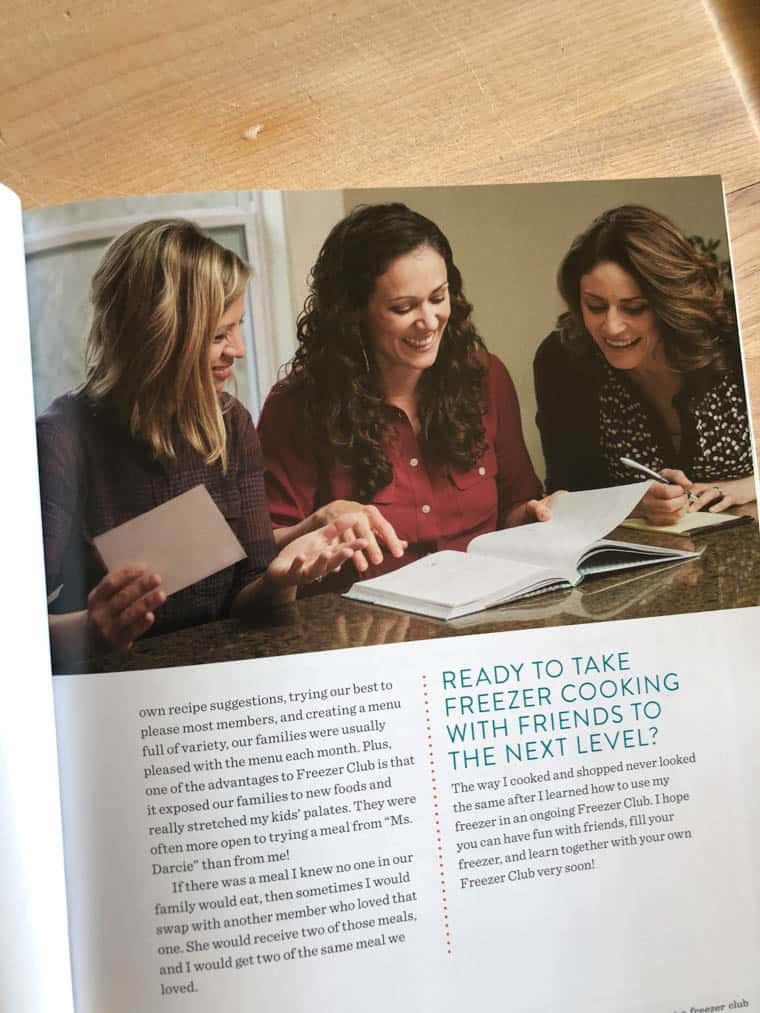 11. This picture was one of the last shots taken at the very end of whole day photoshoot. We had done Polly's family, headshots, cooking together, and a freezer party. We were just done. I was surprised we could muster up a smile at this point!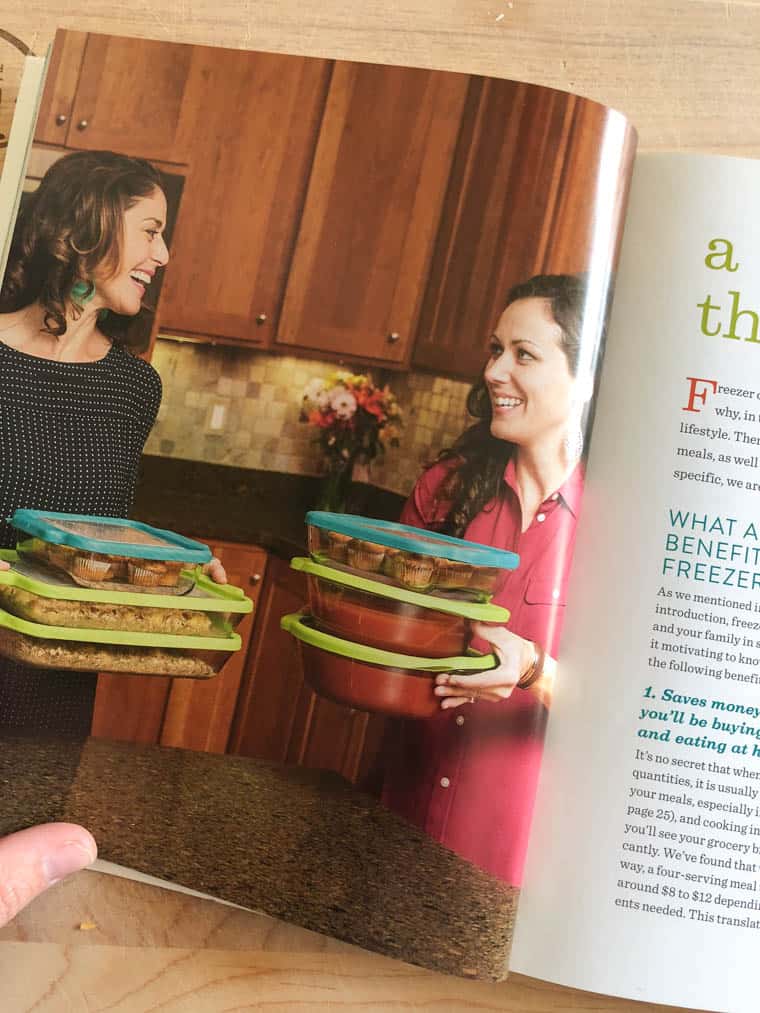 12. While I rarely look at the acknowledgments in a book, I think ours is a pretty fun to read. We might have included a shoutout to pesto in it, as well.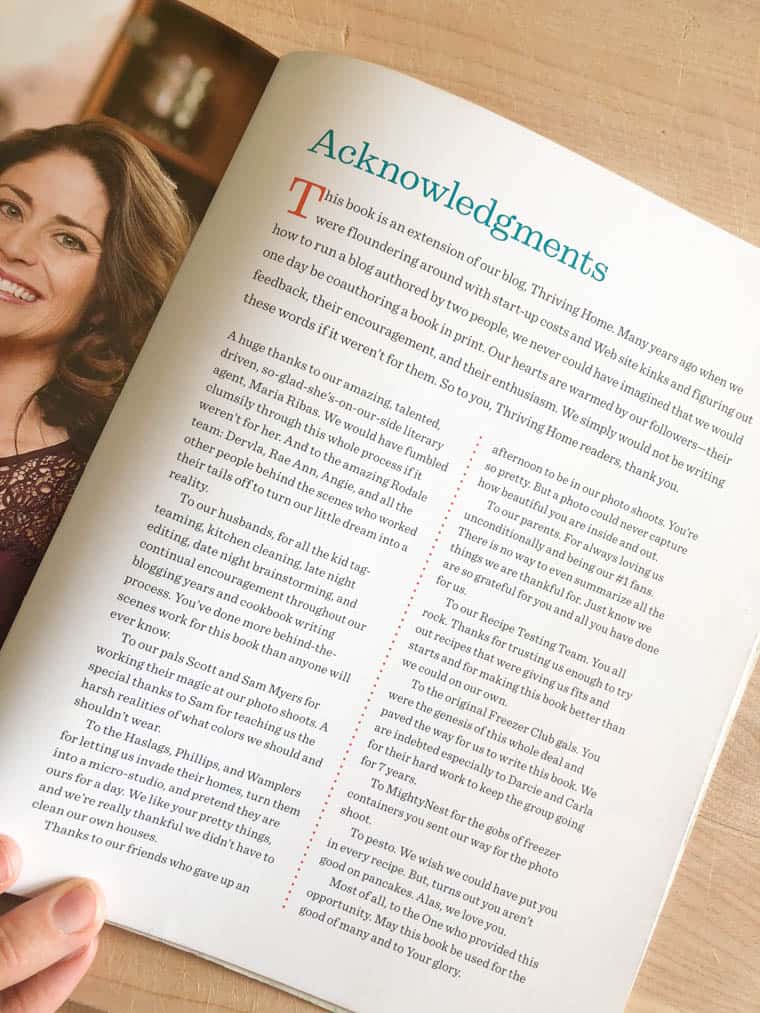 13. There was an ungodly amount of emails back and forth about the content of the back cover. There were 5 opinionated people debating on preferences about which pictures to use, what layout we like, what to include in the description, what to include in the biography, etc. etc. etc. It was cray. In general, I had never realized how much agonizing goes into every single detail of a book. I will never look at a cookbook the same after publishing one.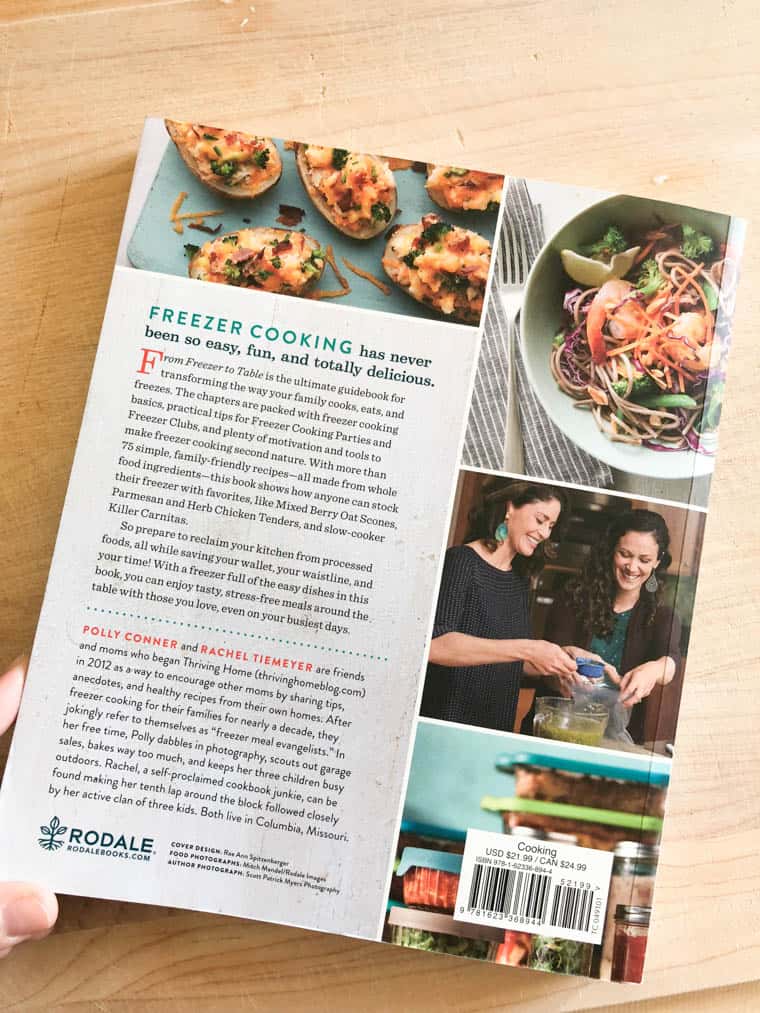 Publishing a Cookbook Series
As you may know by now, in September 2017, we released our first cookbook: From Freezer to Table: 75+ Simple, Whole Foods Recipes for Gathering, Cooking, and Sharing. We have done our best to document what the process has been like to write a cookbook. Don't miss any of the posts in this series. Below is the order they go in…
Part 1: Landing the Cookbook Deal
1. What Our Cookbook is All About
2. The First Steps to Publishing a Cookbook
Part 2: Writing the Cookbook
7. Choosing a Cookbook Cover
Part 3: Launching the Cookbook
9. Our Pre-Order Push – Pre-order sales are a big deal in the publishing world. Here's how we began that campaign.
10. Launch Week Giveaways – To encourage people to share about our book, we gave away big prizes all week long on the blog.
12. Our TV Debut
Bonus: 13 Things You Didn't Know About Our Cookbook