20+ Fourth of July Craft Ideas
Updated: 1/7/21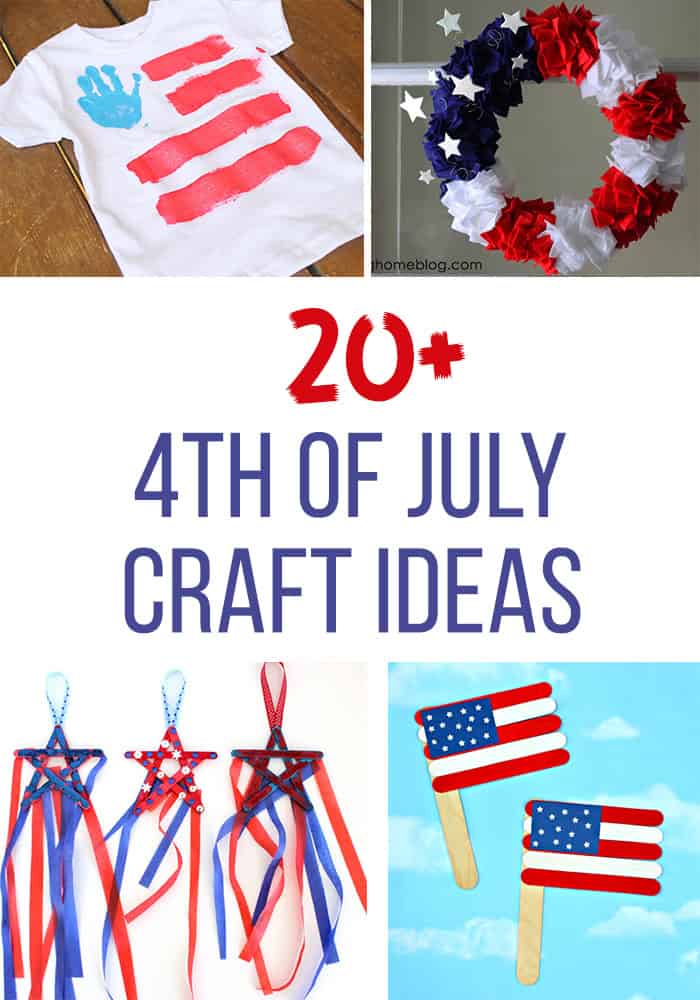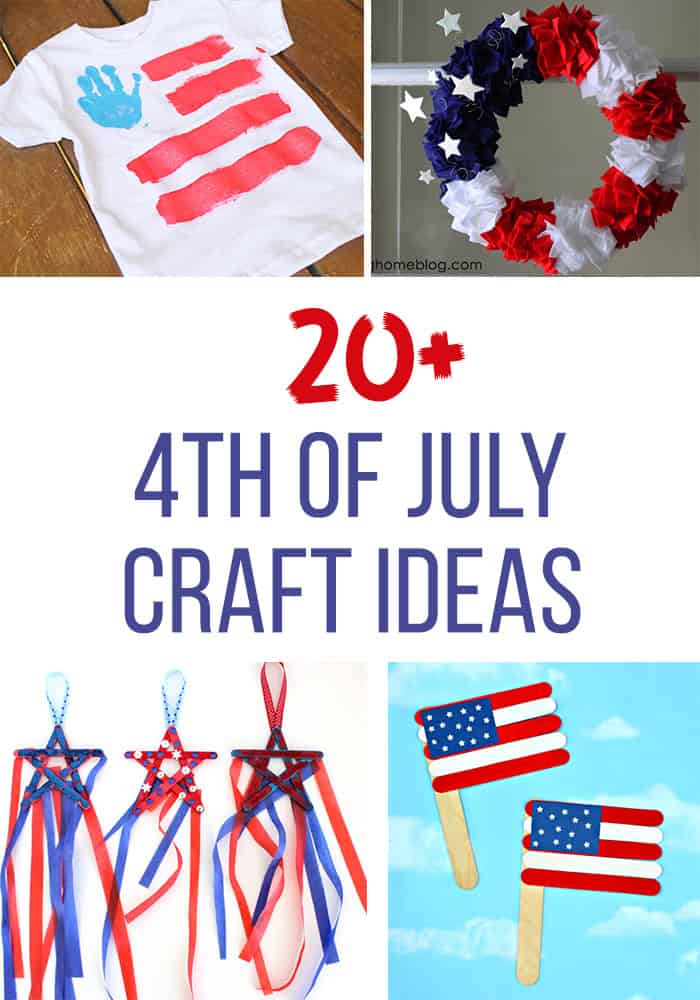 True story…
Growing up, it was pretty much a tradition that a hodgepodge of friends and family would spend an entire weekend shooting off fireworks from my lake home that I grew up on. I have so many fond memories of 4th of July weekends on the lake, but the one that stands out the most was the year of the catfish.
On this particular weekend, a massive, 3 foot catfish fish carcass floated up on the shore just as we were kicking off our firework shenanigans. Well, a pack of elementary aged kids would not let this opportunity go to waste. Much to my parent's disgust, the bloated catfish became the primary target of our firework creativity.
The creature was smoke bombed in various colors, bottled rocketed from (and in) every direction, and a launch pad for all sorts of flying explosives.
The climax of our fishy-fun happened when some mischievous boys were able to embed a M-80 (a small bomb) into the side of the fish. Without any warning, they lit the M-80 and sent small fish parts flying in all directions. A few landed on my friend Sara. Out of disgust, she ran screaming, flailing, and fully clothed, into the lake.
25 years down the road, I am a little shocked that my parents allowed this whole debacle. BUT, my parents were pretty great about letting us be ornery kids and only intervening when absolutely necessary. Apparently blowing up a fish wasn't high on their list of concerns.
All that to say, I have some pretty fabulous memories of the 4th of July. It's one of my favorite holidays and I love to celebrate it in any way I can. Since my kids are too young to be blowing up a catfish with fireworks, I wanted to find other ways to create some excitement for the holiday. Here is a great little round up of easy 4th of July crafts.
Hope you can find one or two to help you celebrate this fun time of the year.
20+ 4th of July Crafts
Fourth of July Wreath – Thriving Home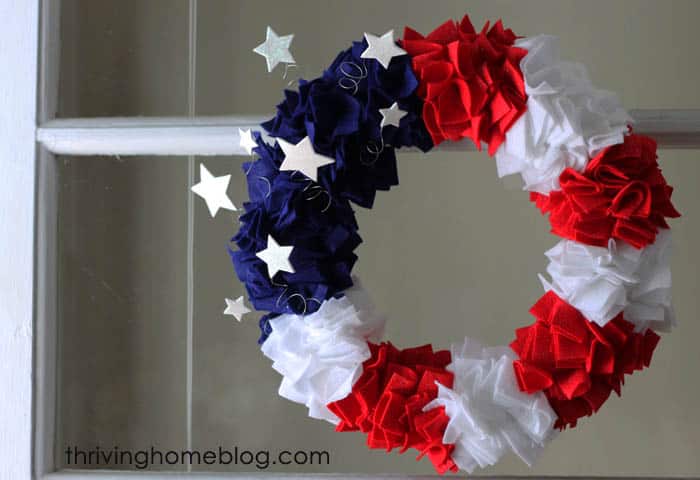 Star Spangled Slime – I Can Teach My Child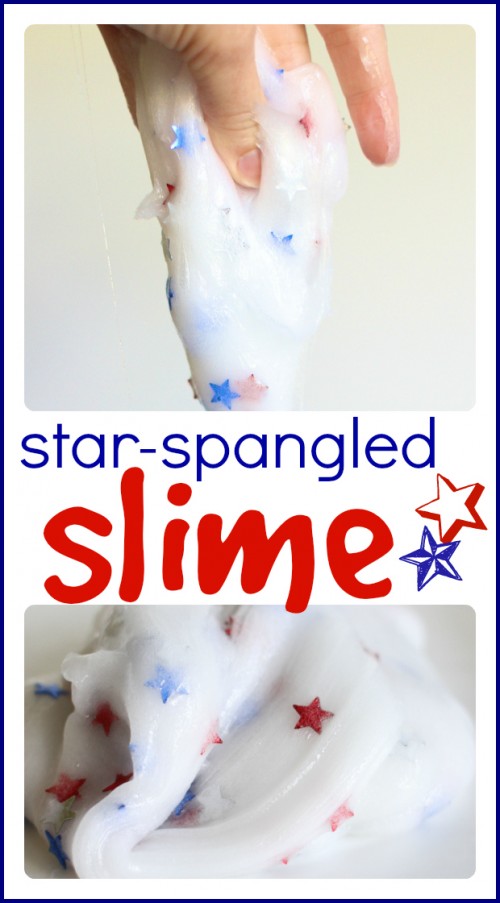 Star Sun Catchers – The Suburban Mom
Burlap Button Flag – Things to Share & Remember
Painted Flower Pot – A Little Craft in Your Day
Craft Stick American Flag – The Resourceful Mama
Dish Brush Fireworks – Crafty Morning
Patriotic Paper Chain – Love the Day
Fourth of July Bracelets – Playdough to Plato
Fourth of July Onesie – Thriving Home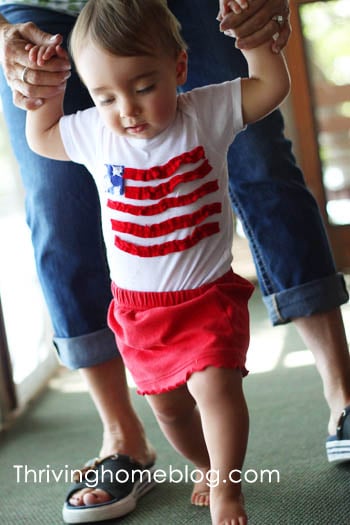 Firework Salt Painting – Busy Momma Media
Fork Fireworks – A Thrifty Mom
Popsicle Stick Star Streamers – Happiness is Homemade
Coffee Filter Flowers – Crafts by Amanda
Paper Plate Crown – The Suburban Mom
Upcycled Flag Craft – The Suburban Mom
Hand Print Fourth of July Shirt – Thriving Home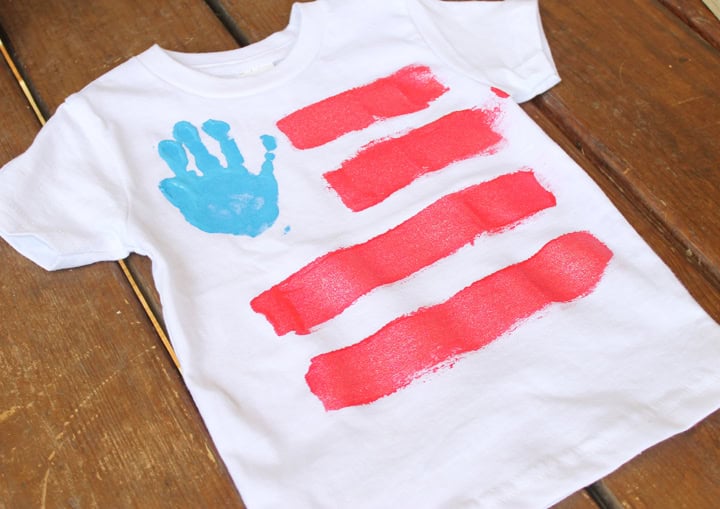 Patriotic Lantern – Kids Activities Blog
Fourth of July Noisemaker – Mess for Less
Patriotic Paper Plate Wind Spinner – Handmade Kids Art
Faux Paper Sparklers – It Happens in a Blink