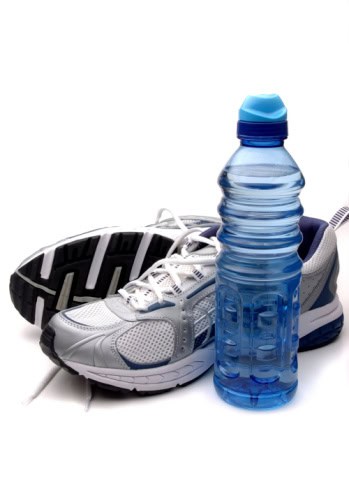 As you may know, I'm all about sneaky exercise or working out at home using exercise videos at this stage of life.  Both save time and money, two of my top values as a stay-at-home mom of little kids.  I've recently discovered the free workouts on Hulu and love them.
The other day I used the Hulu videos below to complete a 30 minute total body sculpting workout.  I did all of the Jillian Michaels' Mini Workout clips below which each include instructions for 3-4 exercises.  I only did one set of each exercise she describes, even though Jillian says to do three sets of each one.  I chose the one set method because I wanted more variety (to avoid boredom) and a workout that only took 30 minutes or less.
You'll need a set of medium to small hand weights for many of the exercises.  I used 5 lb weights, if that gives you an idea.  Just hit the pause button in between each exercise and move on to the next one after you finish your set.  After you complete all of these short videos, you'll have pretty much worked every body part at least twice, if not more.  The only part I thought she didn't hit hard was the chest, so you could throw in a few sets of push-ups if you want.
Jack, my 5-year-old, did the entire workout with me which made it even more fun.  So find a friend, husband, or kid and get your weight-bearing exercises on with these videos!
Top to Bottom
Ripped Up Abs
Lean and Mean Leg Workout
Upside-Down Abs
Armed and Dangerous
You might also like...