I've become more and more aware of how many plastic bags and Ziplocks our home goes through. It's a crazy amount that is only increasing as our family grows. I don't like to think how many must be in landfills taking thousands of years to decompose. I realize there are some situations where a plastic bag is necessary. However, there are plenty of times that a reusable bag would be sufficient. The good news is, they are REALLY easy to make! I often use mine to trasport fruit, crackers, trail mix, and cereal. I use it for my daughter's snacks too. Every time I use them, I feel good about not adding one more Ziplock to the landfill.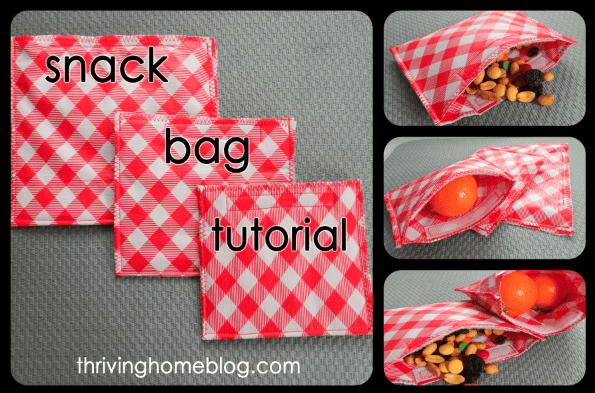 This is a great project for all sewing skills. Ready to try it out?
You'll need some oil cloth fabric to make these. It is basically the fabric you use for picnic tables. I got this remnant at Hobby Lobby for 1.97.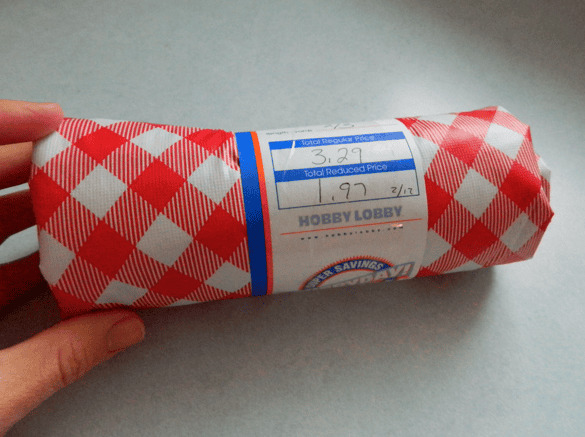 Cut two 9×6 inch pieces (you can make this bigger or smaller depending on the size of bag you want).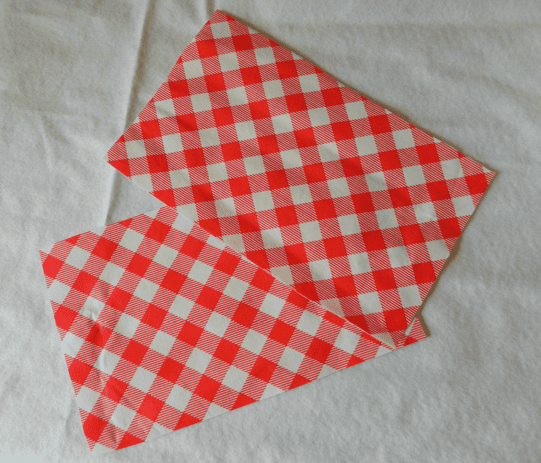 Place the pieces wrong sides together and pin well.  Zig zag stitch all around the edges of your piece.
Cut two pieces of velcro and pin them on opposite edges of your bag. Sew in place.

Now, fold your bag in half to where the velcro pieces meet up. Sew along all the edges (except of course, the top). Make sure to reverse stitch when done!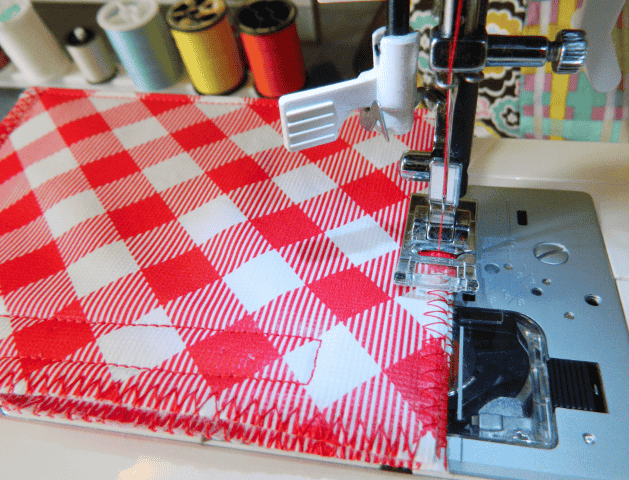 That's it! Now make a few more in different sizes so you have one for all types of snacks!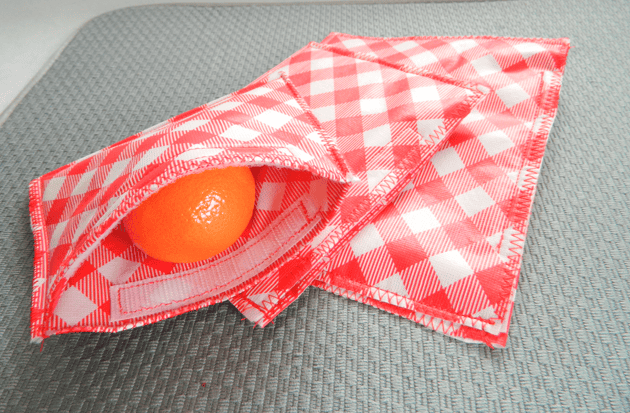 You might also like...