Got a pile of scrap fabric? I can never bring myself to throw any away! If you're like me, the pile slowly grows bigger and bigger until it needs some downsizing. Here is useful way I found to use up scrap fabric:
Decorate burp cloths!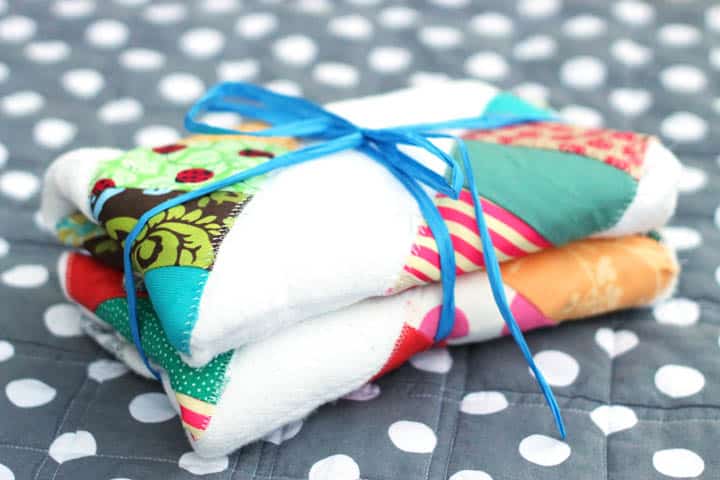 I started by cutting my fabric scraps into strips. It doesn't matter if they are all the same size. Just make sure they all line up to have a big enough width to use. After you have a pile of strips, sew them together. It should make one long strip like this. As you can see, I made on wide one and one skinnier one.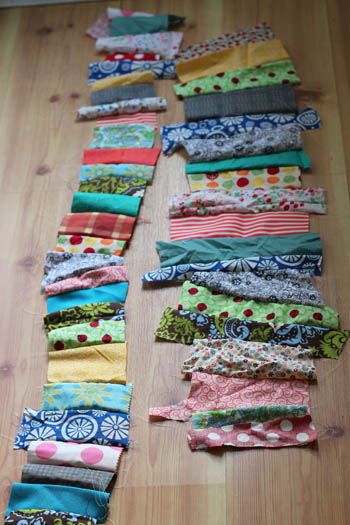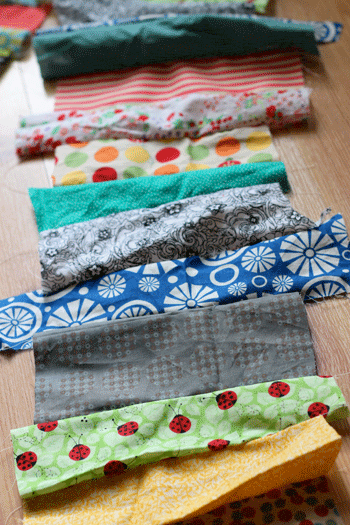 As you can imagine, my little lady couldn't keep her hands off all of that colorful fabric. (It's hard to get pictures with a curious crawler around!)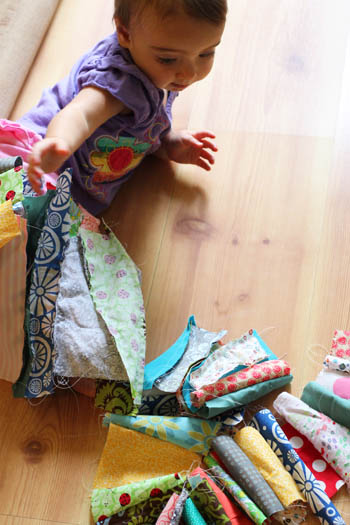 After sewing the strips together, trim up the edges so you have one even strip of fabric scraps. Cut them up and pin them on your burp cloths. (I always use  the Gerber 3-ply cloth diapers that you can get at Target). They work great as burp cloths!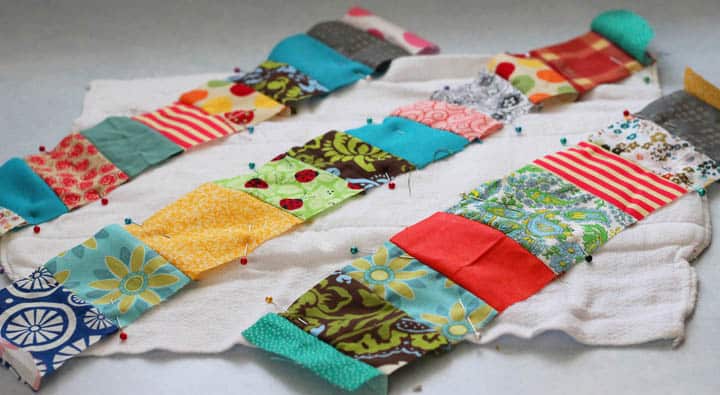 After you've pinned your strip of fabric scraps, sew along the edges with a zig-zag stitch.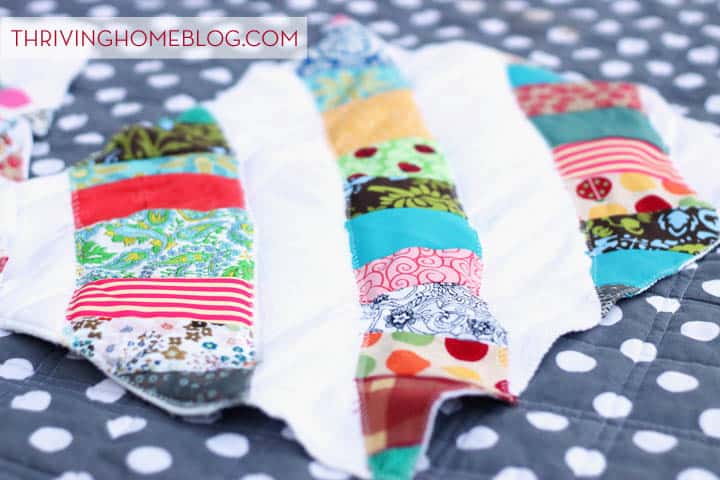 Fold them up and give them away to the next new mommy in your life!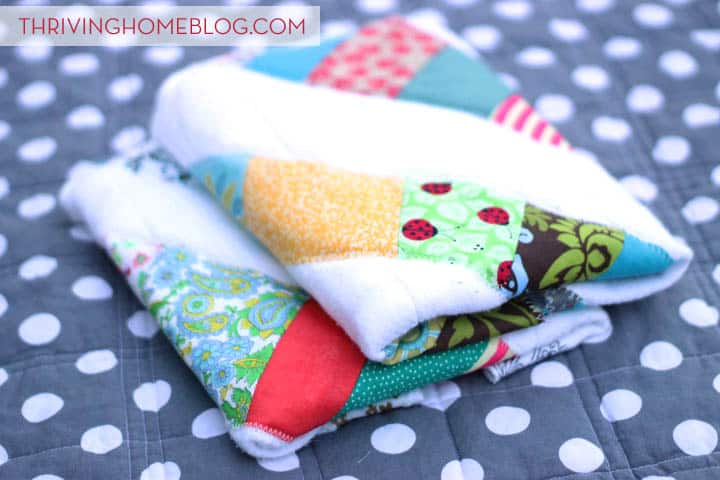 You might also like...