Here's a simple, free way to make your own unique cards for people. You can use this for wedding cards, birthday cards, thank you cards, get well cards, etc. etc.
All it takes is a sewing machine that does a few unique stitches and some plain cardstock paper (or something equivalent).
Just run the paper through the sewing machine like you would with fabric.
That's it! I love the way it looks and feels. Using a sewing machine to accent greeting cards is also a free way to make cards look professional!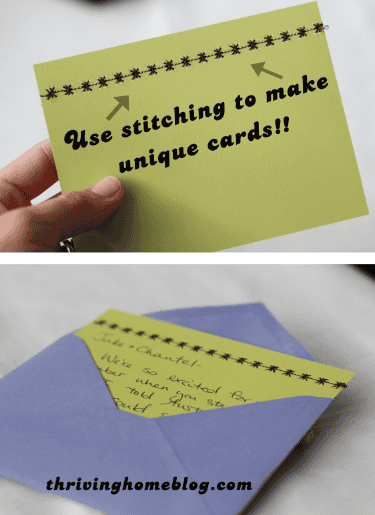 You might also like...