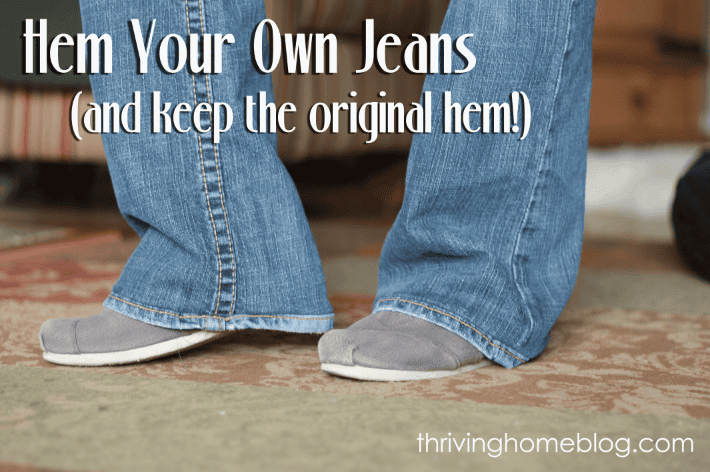 In one of my garage sale outings, I swung by a small sale that had a few toys I was interested in. I'm so glad I stopped because the mom selling the toys was also selling a few items of clothing. I spotted some Big Star jeans I liked and saw they were exactly my size… for a dollar! One dollar for Big Star jeans? Yes please! I knew they were a bit too long but I didn't let that stop me.
Being able to hem my own pants and jeans has proven to be a very useful tool to have. Especially when you garage sale shop as much as I do. I like to keep the original hem on my pants- especially jeans so I've learned a quick and dirty way to do this. Here's my trick:
How to hem jeans and keep the original hem
Step One: Measure how much length you want off your jeans
Put on the shoes you'd most likely wear with your jeans. Now fold them up to the length you prefer. As you can see, this pair of jeans was 3 inches too long. (Ya ya… I'm short, I know).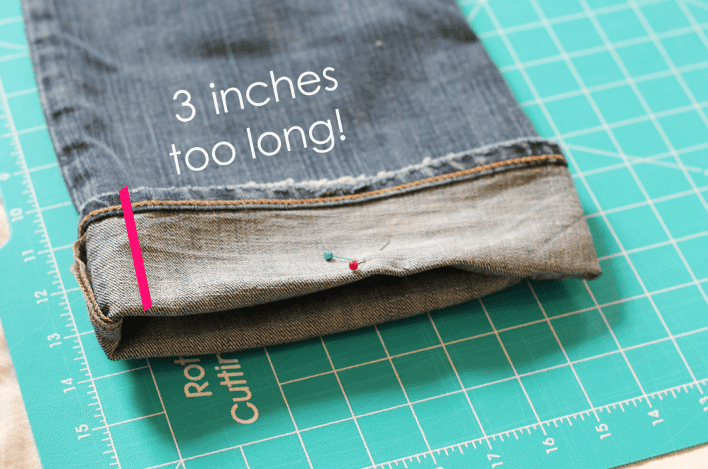 Step Two: Measure and pin HALF of the length you want cut off… NOT including the hemline.
OK- pay attention to this. Whatever your measurement was above, take half that amount and measure it out on the jeans. DO NOT INCLUDE THE HEMLINE in your measurement. See the picture below to help you understand what I mean.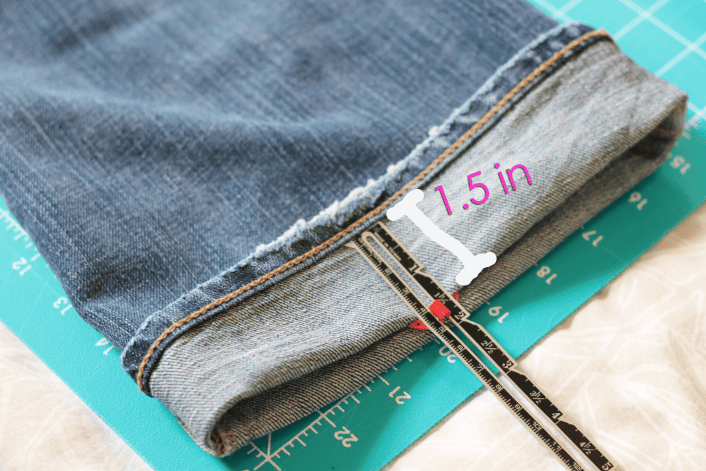 All pinned up and ready to sew!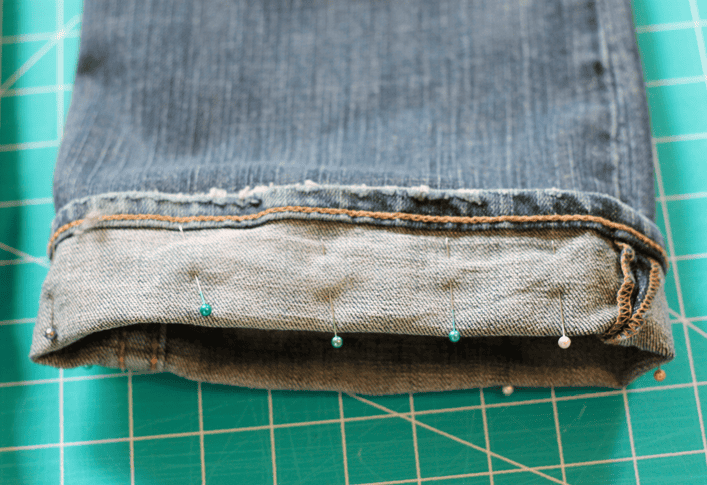 Step Three: Sew along hem line of jeans
With blue thread that somewhat resembles the color of the jeans, sew as closely to the hem as possible. Make sure to double back when you start and when you finish.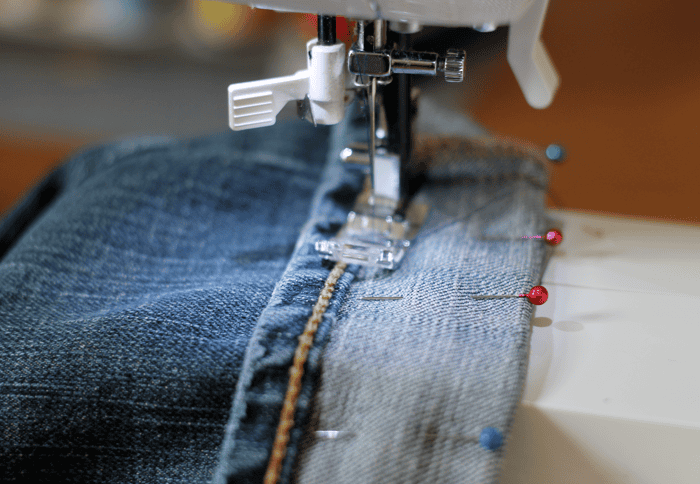 Step Four: Cut off excess material
Now that you've sewn all the way around, cut off the material below your stitch line.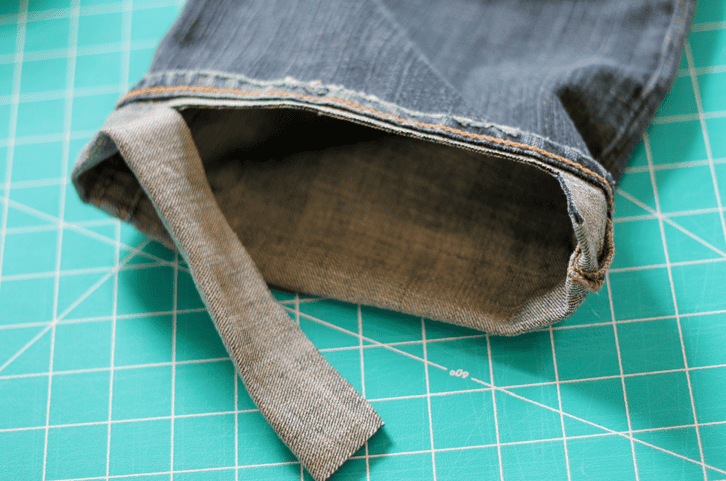 Use an iron to flatten out your new hemline!
As you can see below, I'm not a professional (or a perfectionist). This happened because I wasn't very careful about keeping the seams lined up when sewing. Dang!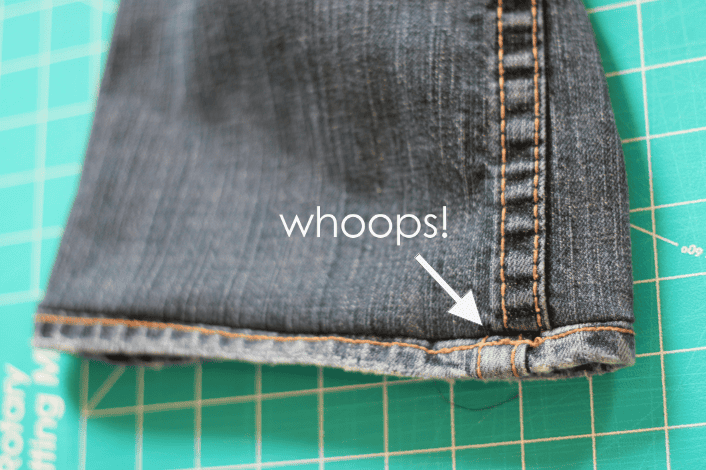 Regardless of my little mistake, I think they turned out pretty good. I doubt anyone will be looking that closely at the seams of my pants.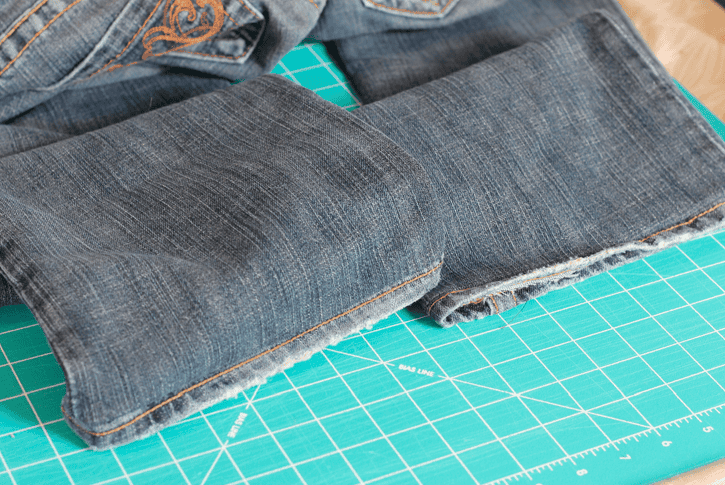 Perfect fit! I'm pretty proud of my one dollar jeans.


You might also like...