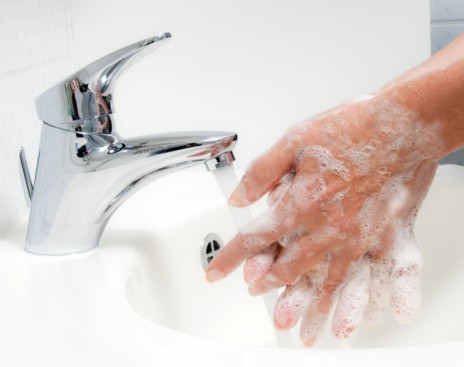 If you like to make your own non-toxic foaming hand soap like me, then you might be excited to see this deal on Amazon right now. By the way, if you don't make your own soap, you should definitely consider it. As I explain in my post on it, making your own foaming hand soap will save you money and  is much safer than the store-bought versions, plus it's ridiculously easy to make.
I just ordered these two kinds of Dr. Bronner's castile soap below. The fragrances are probably more suitable for the wintertime, but I'm guessing that's why they are so cheap right now. The usual Dr. Bronner's soap I buy is $53 with free shipping, but check out these prices. Even with paying for shipping, they are much cheaper than the other fragrances of this fantastic, multi-use safe soap.
Dr. Bronner – Castile Soap Eucalyptus, 1 Gallon liquid
– $41.20 for 1 gallon
Dr. Bronner's Peppermint Soap 64 oz
– $19.99 for a 1/2 gallon (Update 7/26/12 – This arrived today in two 32 oz bottles very quickly! It smells amazing!)
You might also like...