Below is what we've got on tap for this coming week for our "as close to real food with some convenience thrown in" kid-friendly menu. I thought some pictures of the ones I've made might be helpful in deciding if you want to attempt any of these ideas. Even though I don't always stick to the plan, it at least gives me a shopping list and idea of what to prepare for. Polly posted a Menu Planner Printable that you may find helpful as your plan your weekly menu, too.
Have a great week!
Dinner Menu:
Sunday: Crispy Baked Drumsticks, whole wheat cous cous, corn on the cob, watermelon
Monday: Baked Nachos, Guacamole, fruit salad
Tuesday: Broiled Parmesan Tilapia, DIY Corn Muffins, salad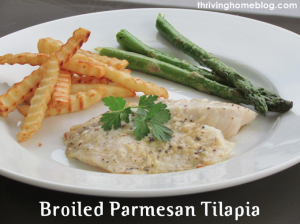 Wednesday: Oven Omelet, whole wheat toast, fruit salad
Thursday: Whole wheat spaghetti with marinara (I use Newman's Own Marinara), salad, cantaloupe
Friday: Steak Kabobs, Oven Fries, salad
Saturday: Tuna melt on wheat, tomato soup, grapes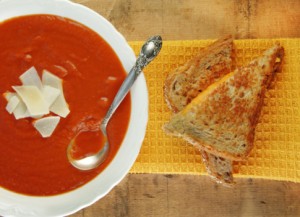 Breakfast Ideas:
Fake-Out Starbucks Breakfast Sandwiches
Lunch Ideas:
leftovers
peanut butter and honey sandwiches
cream cheese and crackers
Annie's Organic 5 Grain Mac & Cheese
Snacks:
frozen grapes
frozen peas
Pumpkin Chocolate Chip Muffins
Simple Blender Hummus and veggies/tortilla chips
You might also like...