If you saw my post from Wednesday, you already know I transformed my grandma's dresser into a changing table for the nursery.
What I didn't mention in the post was a little trick I used to get rid of the musty smell that the old dresser had taken on over the years.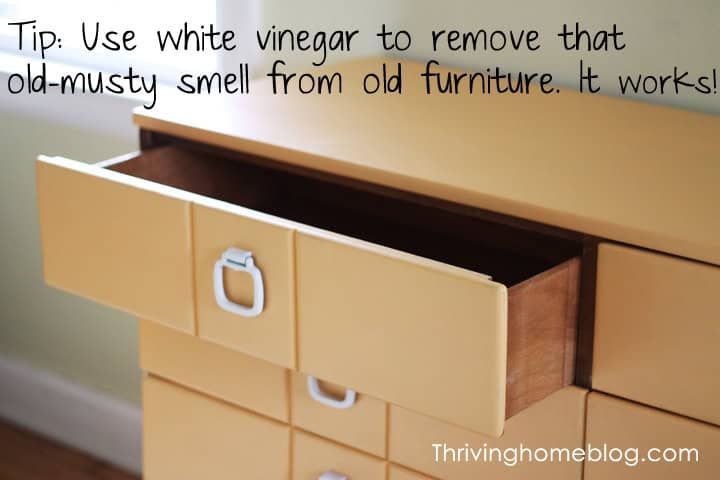 To remove the musty, old smell from furniture, wipe it down with white vinegar. That's it!
I got a small bowl, poured white vinegar in it (do not dilute with water), and used a rag to wipe out the inside of each drawer. I thought for sure I'd be smelling vinegar in the room for days after but I was amazed how it evaporated so quickly taking that old-musty smell right with it.
I wish I would have known this trick sooner. Since I do a lot of furniture makeovers, it would have been pretty handy! Oh well, at least I know now and can share my new knowledge with you fine people.