It's a day after Earth Day and I have a confession to make. I think Earth Day should have less to do with whether or not Global Warming exists and more to do with what God instructs humanity to do with what He's given us.
The Bible teaches that we are called to care for the Earth for at least two reasons.
First, God created it and takes great delight in it (Psalm 104). When we care for our world, we reflect our Maker (and that's what we're created to do!).
Secondly, in Genesis 1, God tells Adam and Eve to "subdue" the Earth. "Subdue" refers to bringing out the potential of God's creation. We can't do that unless we're being good stewards of it. Similarly, Psalm 8 describes the majesty of God and his creation and what a privilege it is that he has granted us dominion over it.
The bottom line is this: The Earth is not ours; it is His. It's been generously given to us on loan–to tend, use, care for and delight in. So, we need to treat the Earth in light of those truths.  With that in mind, I wanted to share with you four practical ideas Polly has shared for "going green" for the glory of God.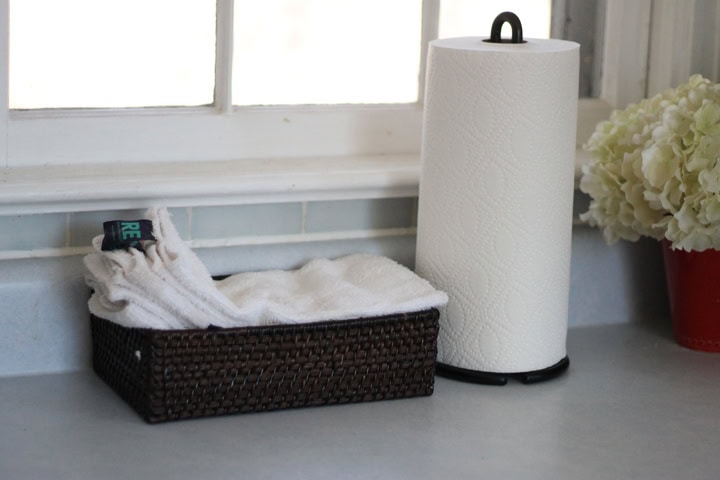 3 – Consider cloth diapering, even part-time. Here's a great tutorial for newbies.
4 – Make your own reusable grocery sacks or buy a few at the store to use again and again.
You might also like...