Hey guess what? My sister is pregnant!
Here is how she and her hubby told the world: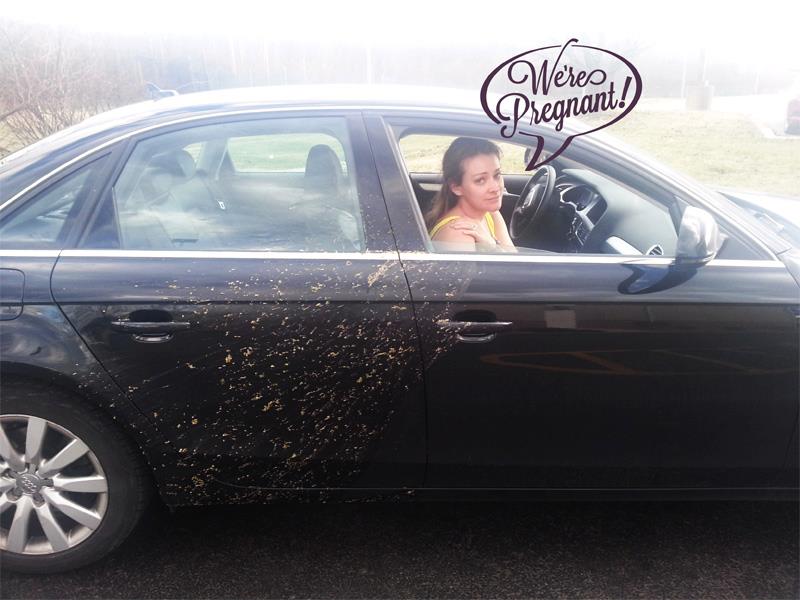 So gross but so hilarious. Poor thing.
She is 13 weeks along and doing great (despite what the picture may communicate). We are excited to have a cousin on the way!
You might also like...