I have a thing for spray paint. Particularly cherry red. Below is evidence that nothing is safe in my presence if I have a stock of spray paint in my garage.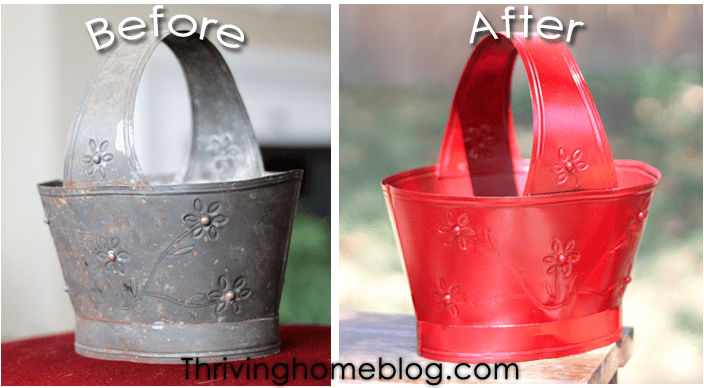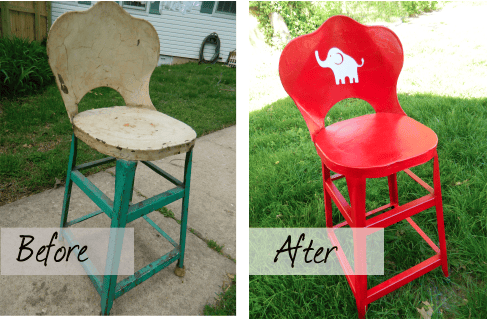 Fun Little Box Makeover: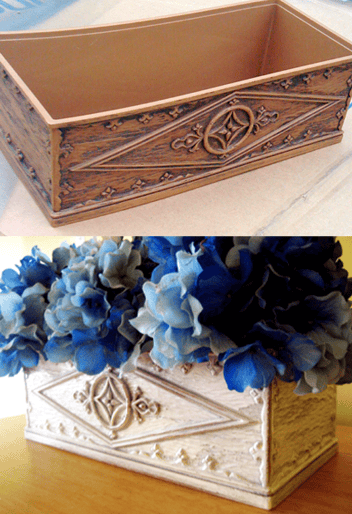 I didn't write a post about this one but I transformed two of these chairs from peeling white paint to this: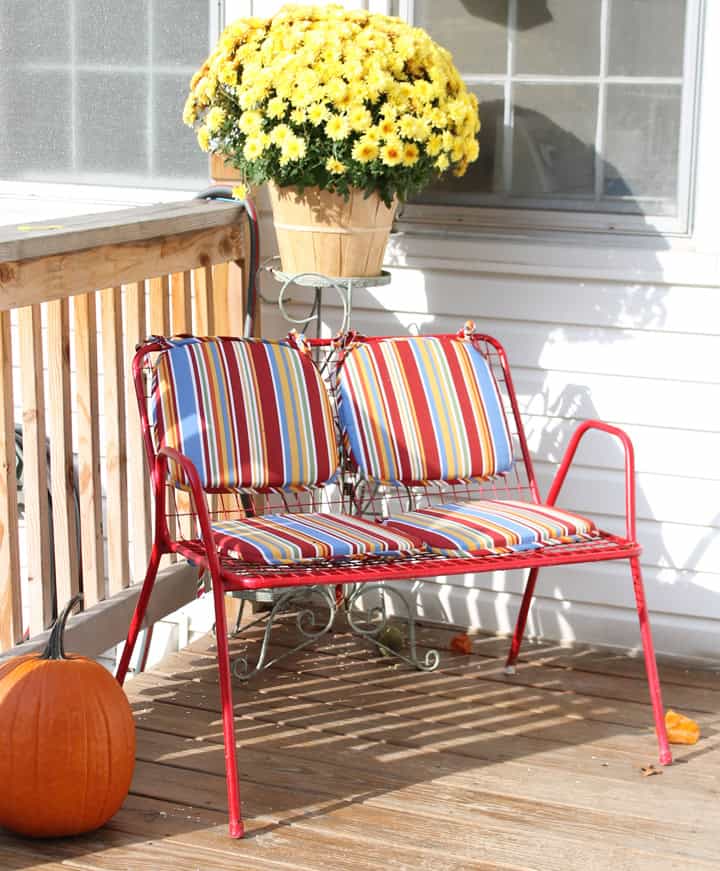 I know, enough with the red, right?!
Here's a hand towel rack I redid but never posted about either: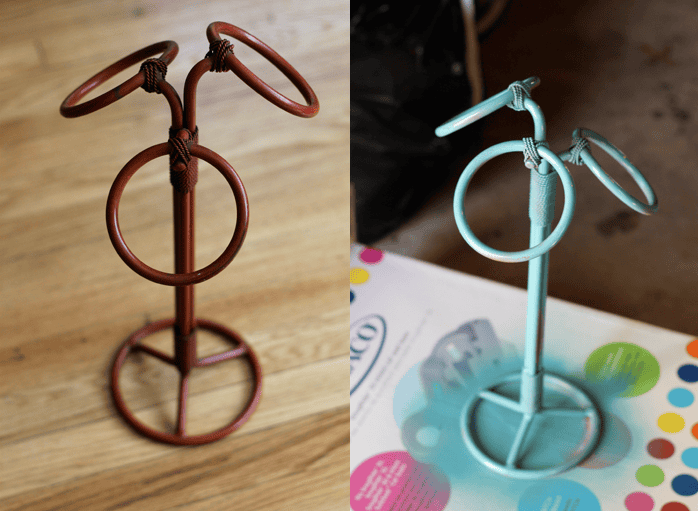 A BIG Chair Change: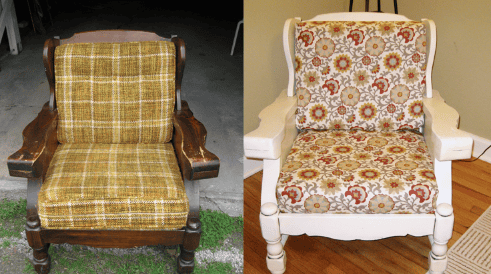 Cabinet Door Transformation to Decoration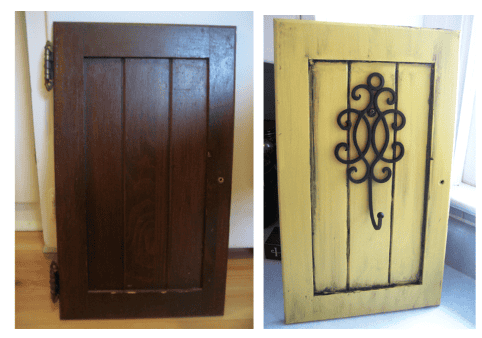 The crazy thing is, I have more. But I'll stop for now.
Oh wait, one more…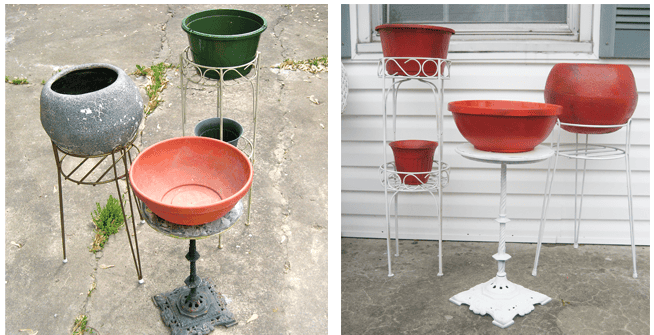 You get the picture. Spray paint is a marvelous thing. Look for the potential in ugly objects. You'd be surprised at what the look like with a new coat of paint on them!