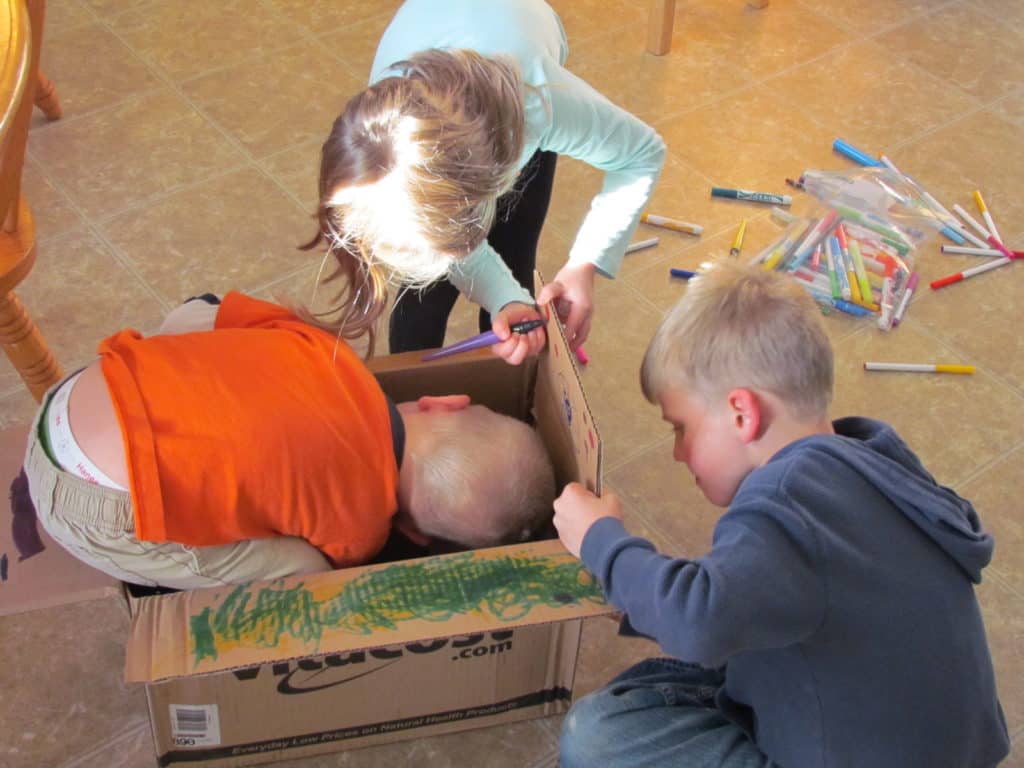 "Find something to do. Now."
"We don't have anything to do here, Mom!"
Have you been privy to this absolutely absurd statement from your child before? I have a closet overflowing with games, puzzles, Legos, and craft stuff, and they can't seem to find anything to do. But…but…when I hand my kids a box, ah, their eyes light up and their imaginations take off.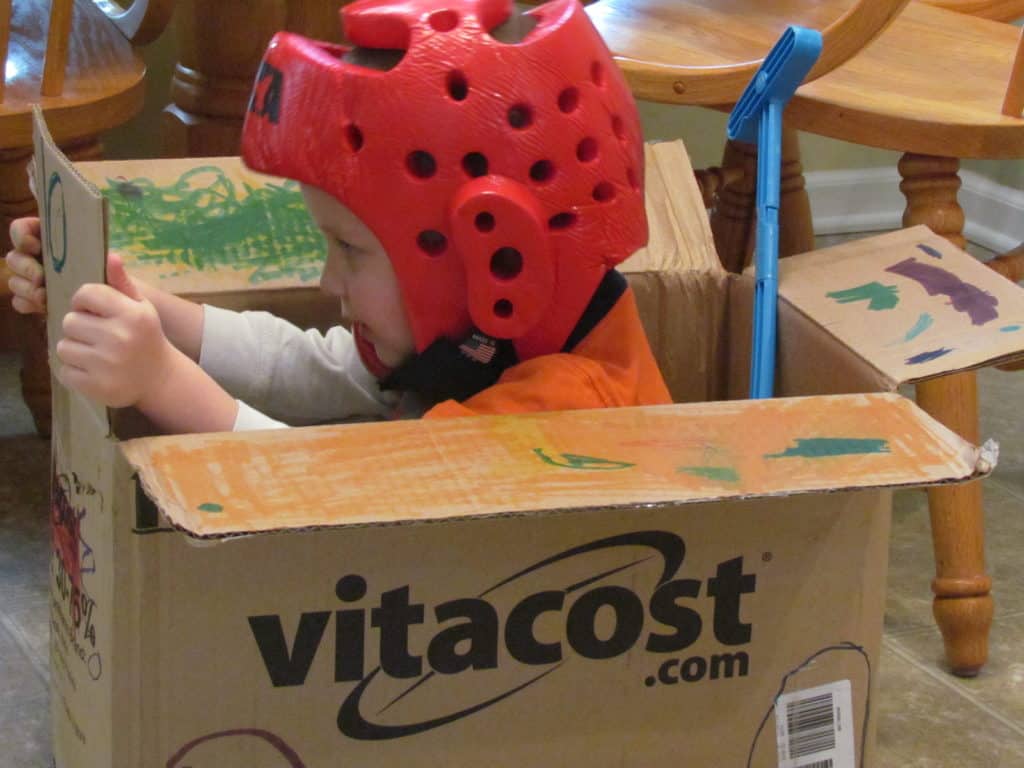 What is it about a box? Does it scream "Now there's something that I'm allowed to destroy!"? Does it present endless possibilities in a world of parental control? Does the dark, tight coziness remind them of the womb?! I don't have the answer to these deep existential questions. All I know is GIVE YOUR KIDS A BOX.
On this particular day, the Vitacost box, some markers, a paper plate, and a paper bag provided all they fodder they needed. My three hooligans spend much of the day annoying one another and fighting. Not with a box around! PROOF:
And guess what the 1st grade boy and 5-year-old girl did? This for about 15 minutes…
What do YOUR kids do with boxes? (Mine also do this, which is kind of creepy.)
You might also like...