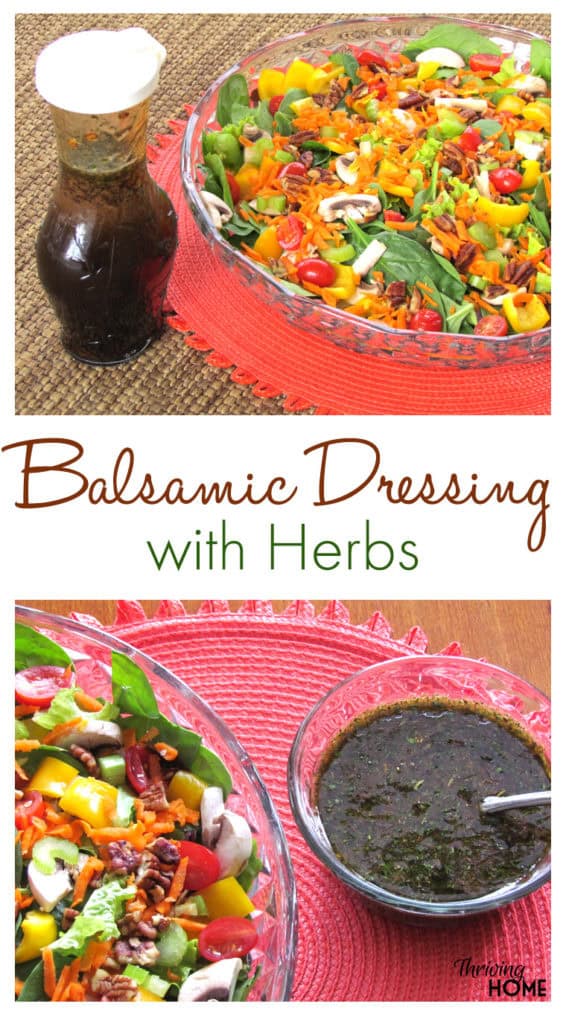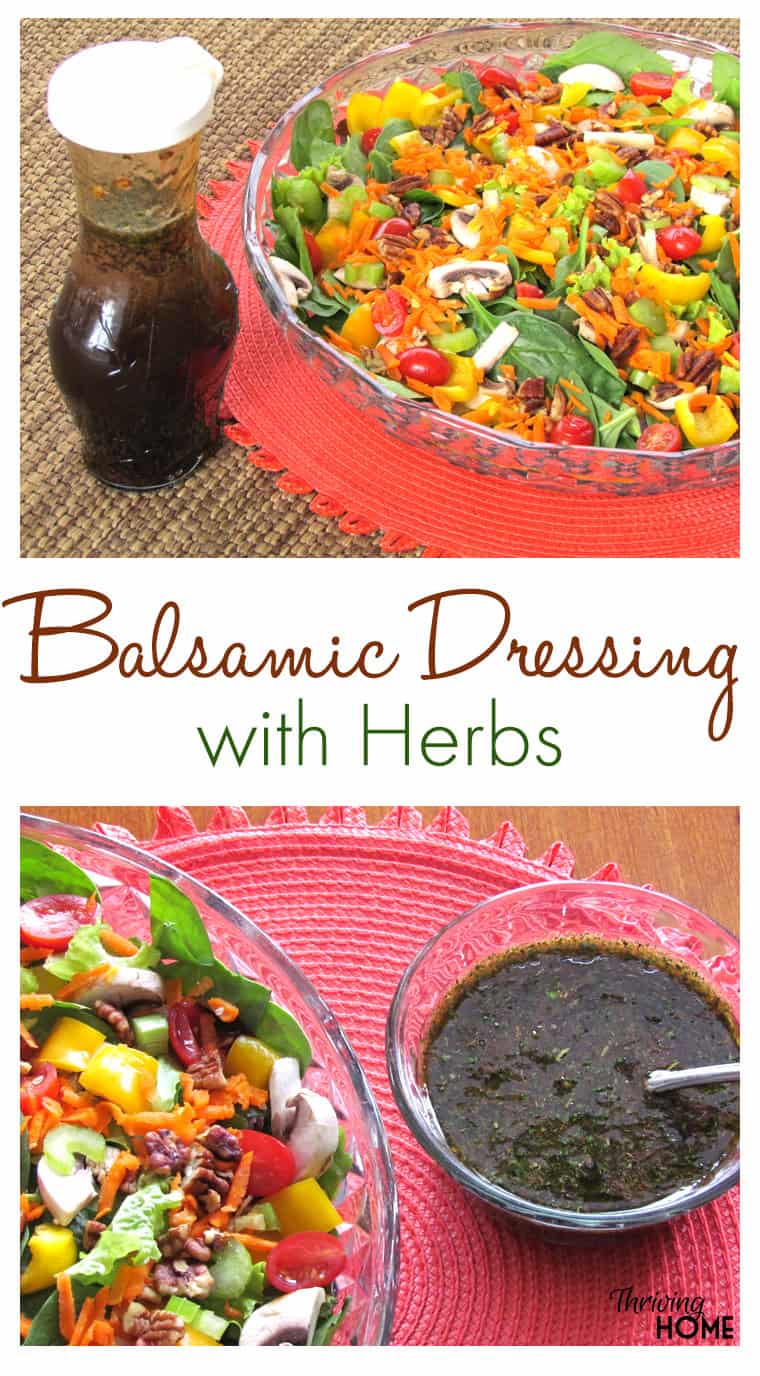 For Thanksgiving, I worked up this new dressing recipe and it did not disappoint. Several family members commented on the outstanding flavor of this salad/dressing combo. Although I love my mom's Balsamic Parmesan Salad Dressing, this one tastes a bit lighter and more fresh, especially with the addition of the dried herbs. It's also very versatile and can be used on almost any type of green salad you can dream up.

Balsamic Dressing with Herbs
This light and fresh balsamic dressing will enhance any salad you pair it with. Enjoy this easy, healthy dressing!
Ingredients
¾ cup balsamic vinegar
½ cup olive oil
1 tablespoon garlic, minced
½ teaspoon Dijon mustard
1½ teaspoons sugar (or more to taste)
1 teaspoon salt
¼ teaspoon pepper
1 tablespoon dried parsley flakes, crushed in hand
1½ teaspoons dried basil, crushed in hand
1 teaspoon dried oregano, crushed in hand
Instructions
Combine all ingredients in a jar and shake until well combined. Refrigerate for up to 2 weeks.
You might also like...