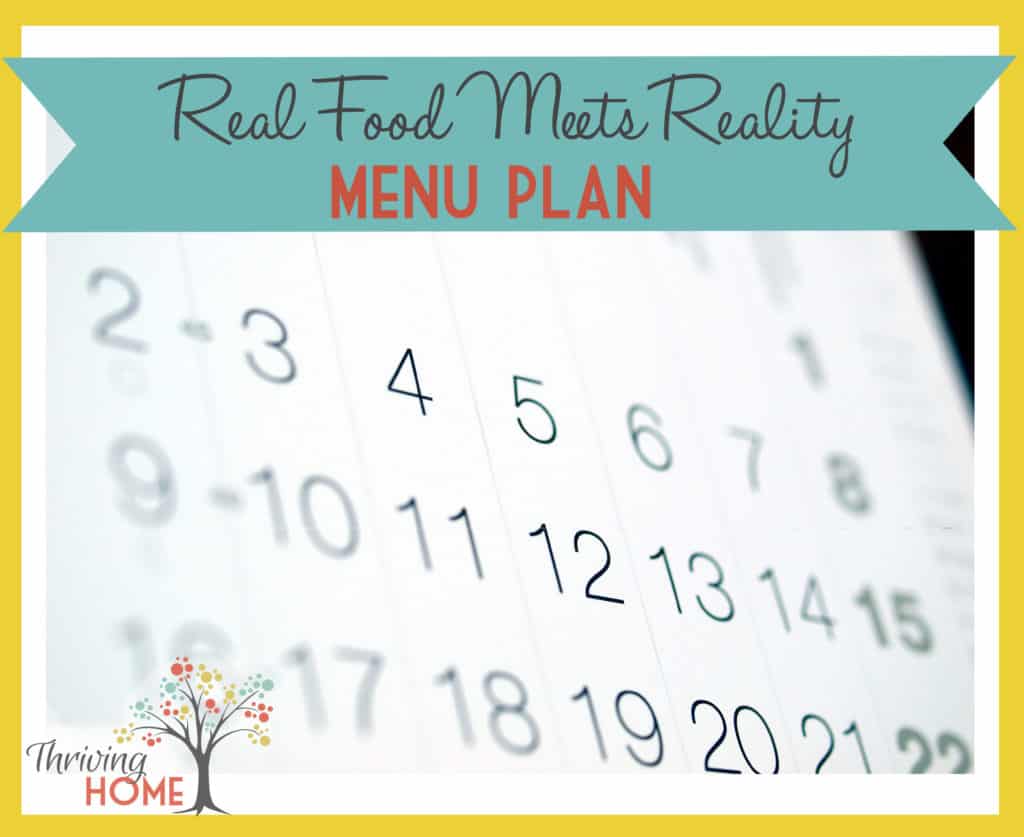 Dinner
Sunday: Cheesy Chicken and Black Bean Enchiladas*, cooked carrots, pineapple and mango slices
*Cook double the amount of chicken needed for this recipe and use in tomorrow night's meal.
Monday: Chicken Parmesan Casserole over whole wheat angel hair pasta, green salad with Balsamic Parmesan Dressing, mixed berries
Tuesday: leftover/clean out the fridge night
Wednesday: Breakfast for Dinner: Sweet Potato French Toast*, turkey sausages, Banana Split Power Smoothie
*Cook twice as much sweet potatoes and use in Mac & Cheese recipe on Friday Night
Thursday: Whole Grain Pizza Bread, green peas, grapes
Friday: A Better Mac & Cheese, steamed broccoli (or maybe Roasted Broccoli), pear slices
Saturday: Szechuan Steak Stir-Fry over brown rice, fruit salad
Breakfast Ideas:
Peanut Butter Banana Baked Oatmeal
scrambled eggs and whole wheat toast
multi-grain bagels with cream cheese
Snacks:
Dark Chocolate Nut Butter Pretzels
Free Printable Menu Planner
Here's an easy way to get started on saving money and eating healthier–download our free printable menu planner!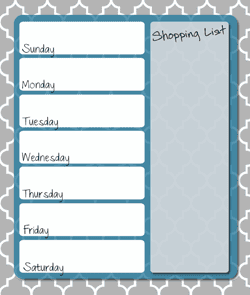 You might also like...