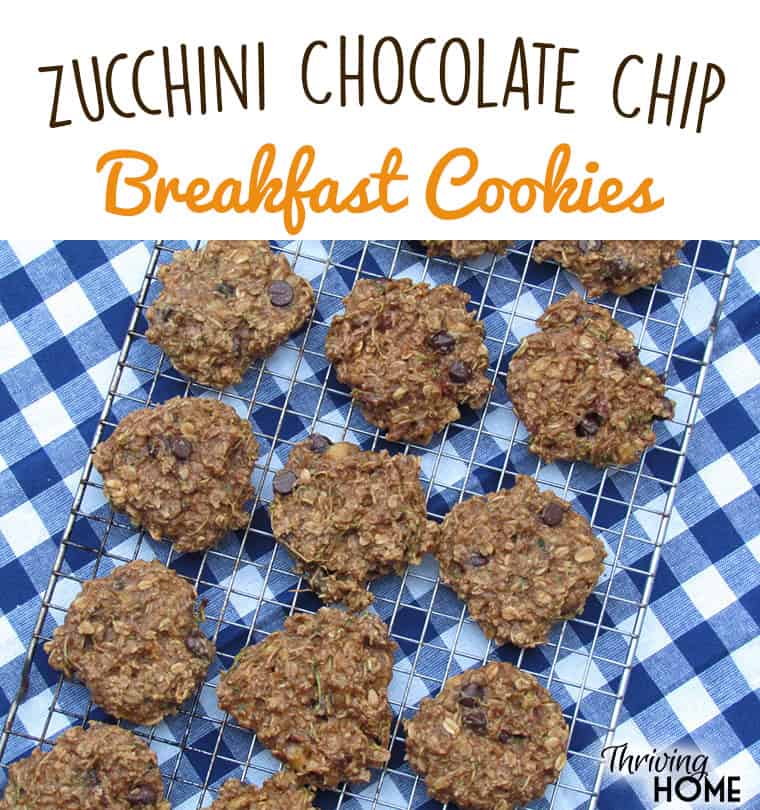 Zucchini for breakfast!? Yep. And bananas, oats, and nut butter, too. All in one transportable, super nutritious, tasty COOKIE.
My kids fight over these things, friends. In fact, I usually double this recipe and freeze more for future breakfasts, snacks, and even lunch box treats.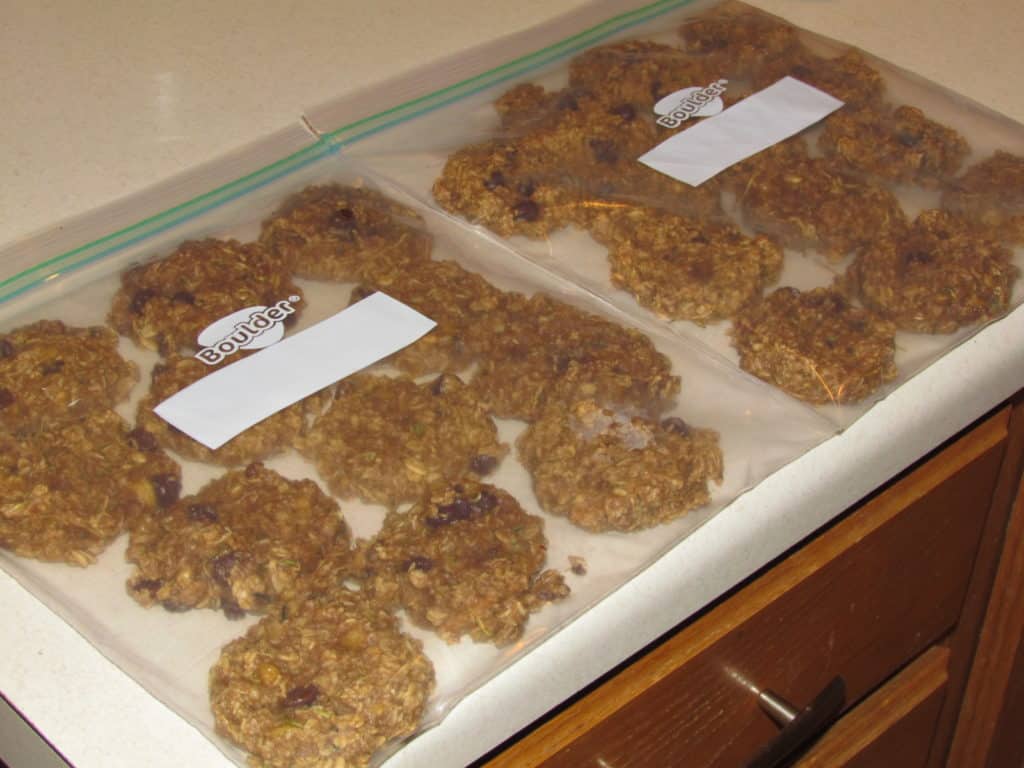 If the zucchini scares you off, though, simply leave it out or try our traditional breakfast cookie recipe. But, I really think your people might go for it if you give it a try.
Looking for more easy and healthy breakfast ideas for the family? Check out 30+ Breakfast Recipes here.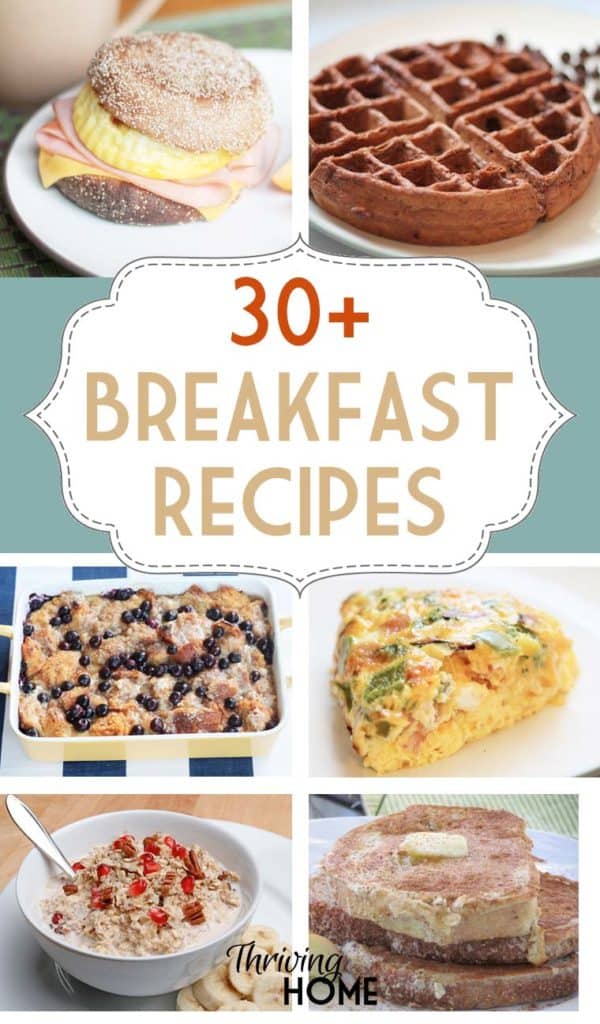 Zucchini Chocolate Chip Breakfast Cookies
Imagine zucchini for breakfast. My kids fight over these delicious, healthy whole grain cookies! Bake a double batch and you'll have a fantastic treat to pull out of the freezer.
Ingredients
2¼ cups oats (I chopped mine up a little in a food processor)
¾ teaspoon salt
1 teaspoon ground cinnamon
1 cup nut butter (I used half peanut and half almond butter)
¼ cup real maple syrup or honey
2 large bananas, mashed
1 small or ½ large zucchini, finely shredded
¼ cup pecans, chopped
⅓ cup chocolate chips
Instructions
Preheat oven to 325 degrees F.
Combine oats, salt, and cinnamon in a large bowl.
Combine nut butter, maple syrup/honey, bananas, and zucchini in another bowl.
Stir the wet ingredients into the dry ingredients. Add pecans and chocolate chips and mix just under combined.
Using a medium-sized cookie scoop or large spoon, scoop out cookies (about 2 tablespoons each) onto a parchment-lined cookie sheet. Press them down a little to flatten them, since they won't during baking.
Bake for 15 minutes. Cool on a wire rack.
Notes
Freezer Meal Instructions:
To Freeze:
Once cookies are completely cool, store in a freezer ziptop bag or other freezer container.
To Prepare:
To thaw, let sit out for a few minutes on the counter or microwave the cookies in 10 second increments until defrosted.
You might also like...