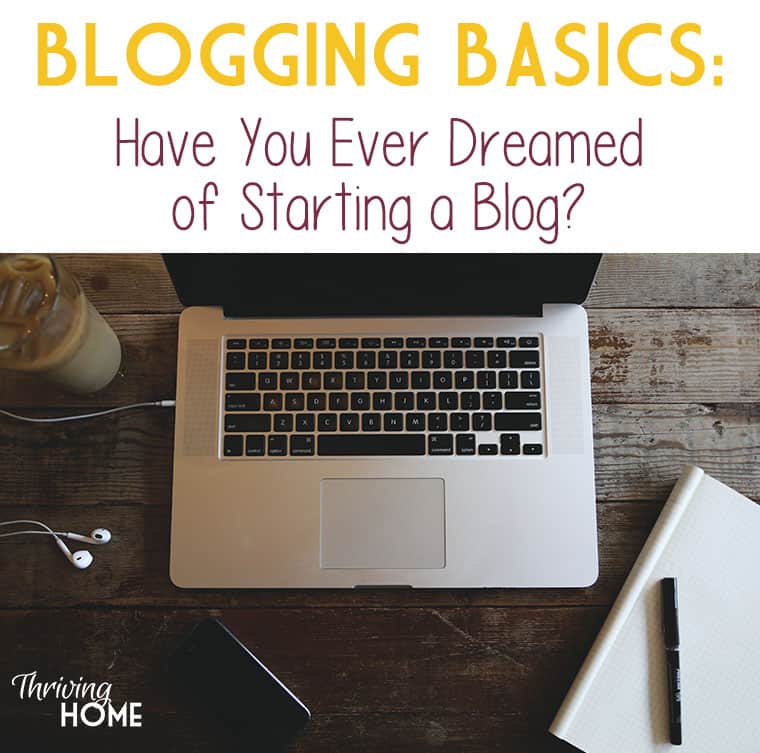 Have you ever dreamed about starting your own blog? And maybe even earning some extra income from it?
Polly and I sure did three years ago. And now, here we are today, both earning a part-time income from one blog that continues to grow. This little "labor of love", as we call Thriving Home, helps provide extra financial income and allows us the flexibility to stay home with our children, among other advantages.
But how do you even start a blog with the potential for earning profit? For that matter, how on earth does a blog even make money!? Is it really worth the time and investment? These were the questions we feverishly researched back in the fall of 2011 before launching Thriving Home. And, now, we're starting to have friends and readers ask us the very same questions.
Since that time three years ago, we've alternately stumbled, sprinted, shuffled, and hiccuped along a path that I might equate to drinking from a fire hydrant. And it's honestly been amazing. We wouldn't trade the experience or this one-of-a-kind job for anything.
So this week on Thriving Home we're sharing a series of posts dedicated to anyone who has ever thought about what it might take to start a blog. It's dedicated to anyone who wants to take a risk…that may result in an amazing journey…that may result in impacting others…that may result in a flexible income source.
The goal of Blogging Basics, as we've dubbed this week-long series, is to inspire and equip moms (and anyone else!) to take a bold first step toward starting their own blog for profit. We'll address these common questions:
Be sure to comment and leave us questions along the way. We'd love to be a resource and encouragement for you if you're thinking about starting a blog.
P.S. In the meantime, swing by our Blogging Resources page to find out what we use and love when it comes to our site.
**Sign Up for Our Blogging Basics Email Series**
There is SO MUCH blogging information that we want to share with you. We want you to skip the mistakes we've made along the way, learn about all the different ways you could potentially make money from your blog, know which plugins, websites and software that we have found most helpful and so much more insider information.
Lastly, we will be sharing our income reports with email subscribers. Like, whoa.
This is not information that we toss around lightly but we know how helpful this can potentially be to follow bloggers so we want to give you the inside scoop. Information like, how we make money and exactly how much blogging brings in. On the flip side we will detail how much we spend and where it goes.
You might also like...