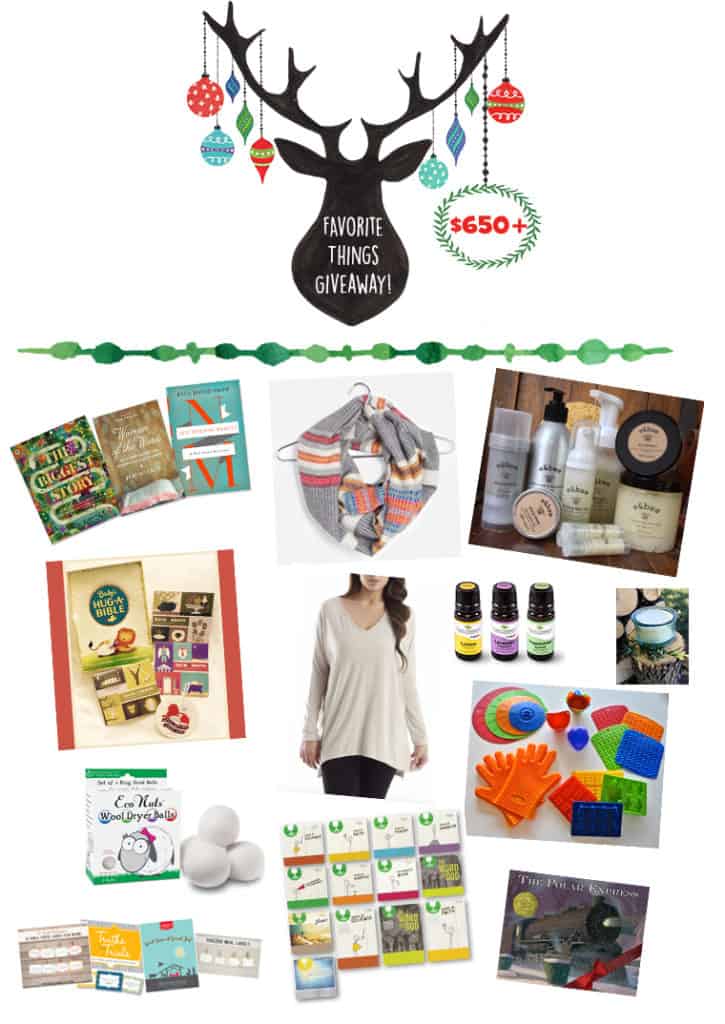 Congratulations to our winner, Taryn B!
Merry Christmas Thriving Home Friends!
This is the biggest giveaway that we have EVER held on Thriving Home and we are so pumped to share all about the goodies up for grabs. One lucky winner is going to take home ALL of these.
It gets even better–we've partnered up with 14 other fabulous bloggers who are doing the same thing. So after you enter into our giveaway, you can hop over to the other blogs and enter into theirs.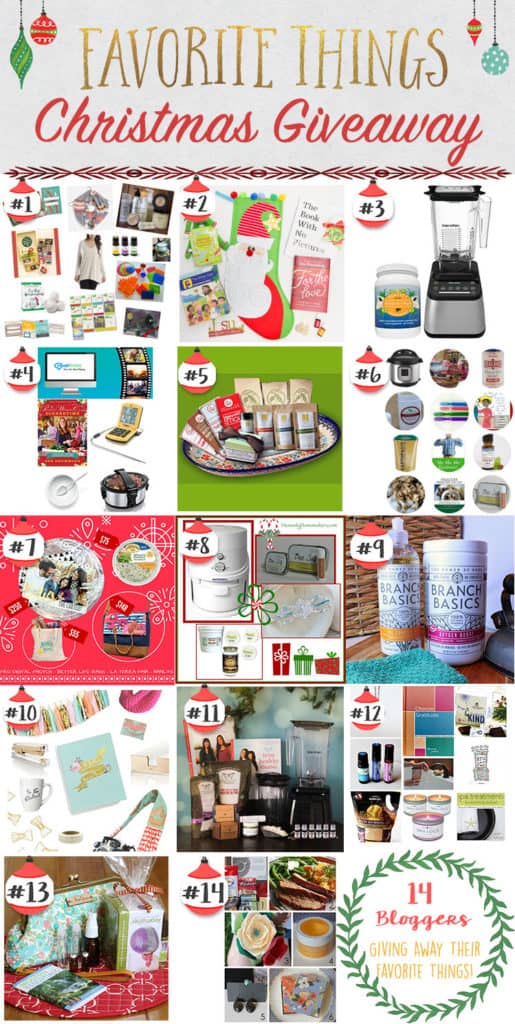 1. Thriving Home // 2. Happy Home Fairy // 3. Intoxicated on Life // 4. Mommy Hates Cooking // 5. Nourishing Joy // 6. Kitchen Stewardship // 7. Tried and Tasty // 8. Heavenly Homemakers // 9. Living the Nourished Life // 10. Brilliant Business Moms // 11. Gwen's Nest // 12. Keeper of the Home // 13. The Nourishing Home // 14. Take Them a Meal
Want to see what we are giving away?! Keep reading!

It's no secret around here that we love Seeds of Promise albums. Their scripture-turned-catchy music has been filling our cars for years and we've been recommending them to families for as long as we can remember. We are pumped that they are offering one winner EVERY SINGLE ALBUM plus three of their DVD's. I mean, wow. Hop on over to their store to learn more about this music ministry and all they have to offer.
You can read all about why I love this company and even went as far as hosting a trunk show in my own home in this post. In short, the Noonday Collection is using fashion to create meaningful opportunities in vulnerable communities. What's even more exciting is that my Noonday Ambassador, Sara, is donating this AMAZING alpaca blend infinity scarf to this giveaway. Excuse me while I wipe away the drool. 
To see more of the collection and shop for the holidays visit: sarajaeger.noondaycollection.com
Over time, I've been adding more and more silicone products to my kitchen. The products above are made with FDA approved premium quality food grade silicone, are High-Heat Resistant, Eco-Friendly, and SO EASY to clean! They are the smart choice when it comes to cooking, baking and all things kitchen related. To find out more about these products and others available, swing by the High Five Naturals Store or their Facebook page.
Products: Silicone Oven Gloves / 4 Silicone Pot Holders / 4 Silicone Suction Lids / 4 Silicone Lego Candy Molds / 5 Silicone Egg Poachers
Ever since the first album, Big Stories for Little Ones, entered into my house, I've been hooked on Rain for Roots. My children have danced and sang along to their songs countless times. Their music is appealing to kids AND adults which is rare. My newest obsession is their most recent album, Waiting Songs. I can't get enough of this album for advent. I'm thrilled to have Rain for Roots donate a bundle to this giveaway. Included is:
Big Stories for Little Ones

The Kingdom of Heaven Is Like This

Waiting Songs 

Baby's Hug-A-Bible from Sally Lloyd Jones 

Waiting Songs Christmas Ornament 
They are offering a special discount to Thriving Home readers too! Take 10% off any purchase at their store by entering the code: thrivinghome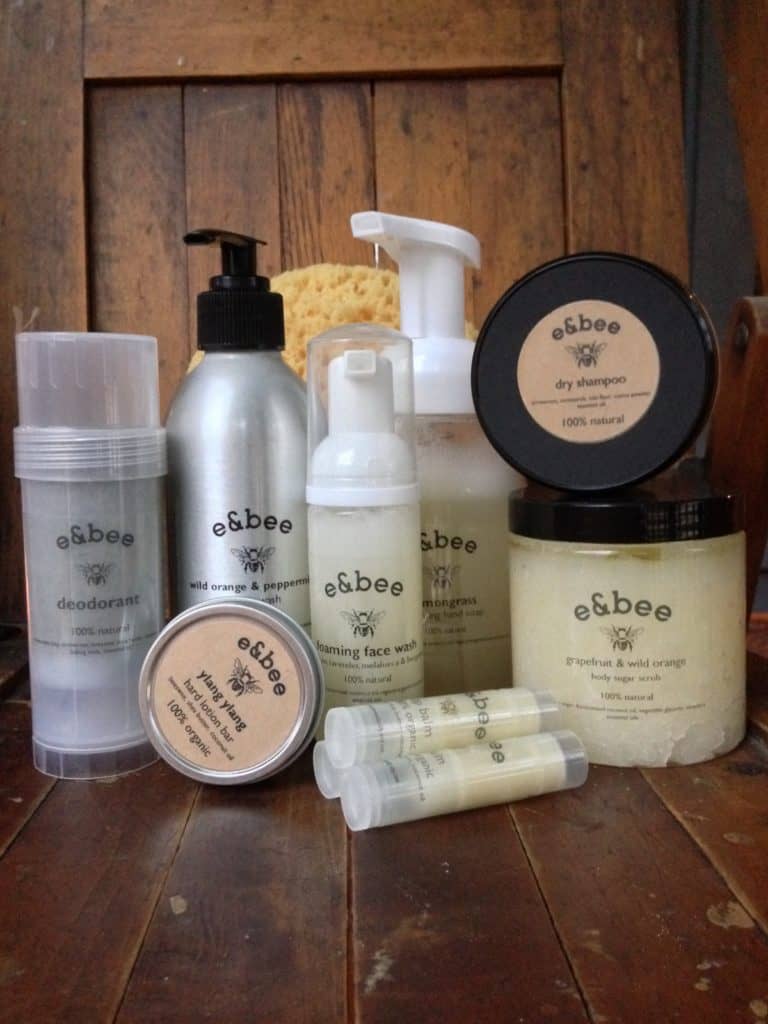 E&bee is made up of a mother & daughter team making 100% natural products for your face & body. With all of the harmful ingredients in products, I LOVE having a safe alternative that I trust. Get this, all of their products are made by hand in small batches. Doesn't get more natural than that! I'm thinking these would make some great stocking stuffers for myself and my family. To learn more about their products, visit their etsy shop. You can also follow them on instagram (@eandbee) for giveaways and coupon codes.
Here is what is included in the bundle:
wild orange & peppermint sugar scrub

wild orange & peppermint body wash + sponge

all natural deodorant

mini organic lotion bar

3 pack of organic lip balm

lemongrass foaming hand soap

all natural dry shampoo
E&Bee would like to offer Thriving Home readers a 20% off coupon (code: thrivinghome). Time to stock up!
This year, we have been loving these books. I recommend them everywhere I go!
A great morning devotional that I have benefited from all year long. Easy to read, short enough to sneak in during the day and challenging to the heart and mind.
Help your kids understand God's story in a new and refreshing way. The Biggest Story beautifully illustrates the Bible in a chronological way that kids can grasp.
This book was a game-changer to how I approach and understand the Bible. Jen Wilken makes reading the Bible doable and her love for God's word is contagious. I wish I would have read this YEARS ago.
We are always on the lookout for safe, toxic-free candles. Lotus Soy Candle Co. is your source for pro-earth candles. Lotus Soy uses recycled glass containers to create uniquely handcrafted candles. Adding the renewable resource of soy wax, as well as cotton and paper wicks, transforms the traditional candle into a completely eco-friendly product. Lotus Soy Candle Company is offering two candles for one lucky winner:
10 oz Mountain Trail Soy Candle

10 oz Sugar & Spice Soy Candle
Both sound SO wonderful! If you're feeling tempted, you should probably know that you can get free shipping on orders over $20.00 at the Lotus Soy Candle Etsy Shop when you use: THshipsFREE.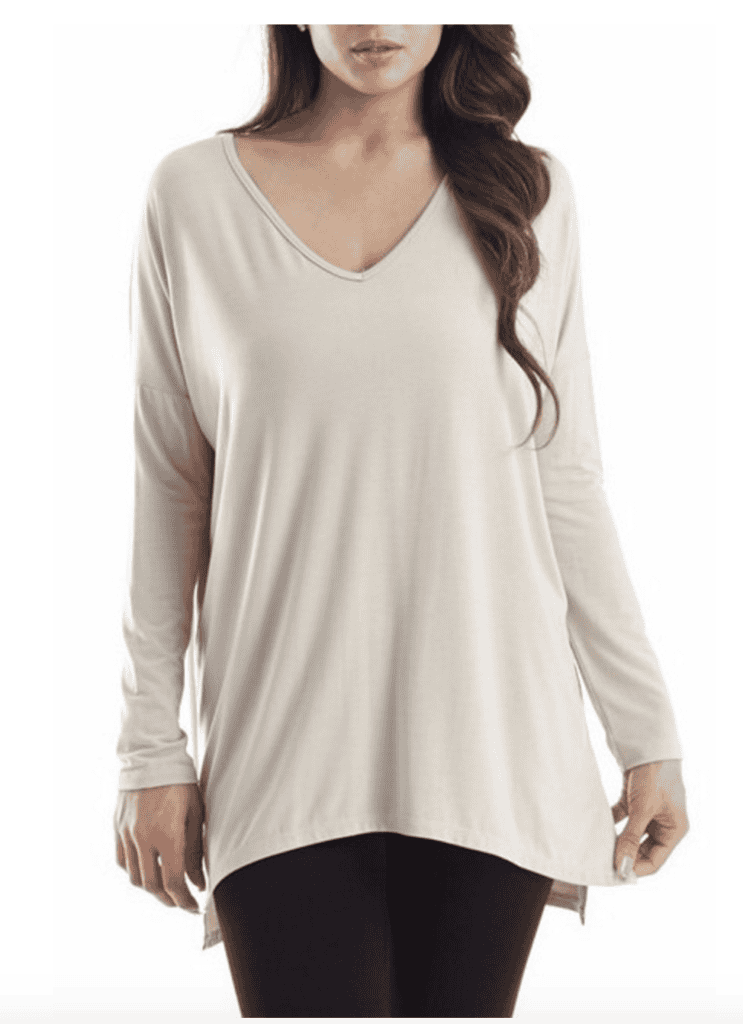 These PIKO tops are nothing short of dreamy! Made of bamboo, these shirts are SO soft and perfect for everyday. Pull it out of the wash and it looks exactly the same as it did on the day you got it- we're a BIG fan of PIKOS! If you win, we will be sure to get the size and color of your choice right to your doorstep. That is, if I don't snatch it from you first. 🙂
Kelly Fields is offering a 15% discount to Thriving Home readers with the code: THRIVINGHOME
Swing by Kelly Fields Boutique to see what other goodies you can find.
I seriously love these guys! I've had the same one in my dryer for months and am even considering giving them away as Christmas presents. Eco Nuts Wool Dryer Balls are a reusable, healthy, natural and chemical-free alternative to dryer sheets. Dryer Balls work by lifting and separating clothes allowing air to circulate, and can reduce drying time by 10-25% (which equals energy and cost savings!) They fluff and soften clothes, linens, and towels through gentle friction. They last for years!
You can save 15% off Eco Nuts products on EcoNuts.com with coupon code, ThrivingHome15
Can you believe this book came out 30 years ago? How many children have been drawn in and enchanted by this magical story? It's a no brainer to include The Polar Express in our favorite things.
To celebrate the 30 milestone anniversary, Houghton Mifflin Harcourt is introducing a stunning 30th anniversary edition of The Polar Express, which reveals a new jacket design and expanded interior layout, and includes a letter from Van Allsburg, downloadable audio read by Liam Neeson, and a golden keepsake ornament.
Also worth noting is that every time the hashtag #ReadandBelieve is used on any social media platform, they'll donate a copy of the book to Christmas in the City, a nonprofit organization that helps families in need. Visit their Pinterest page for all the details.
Essential Oils Set: Lemon, Peppermint and Lavender ($20)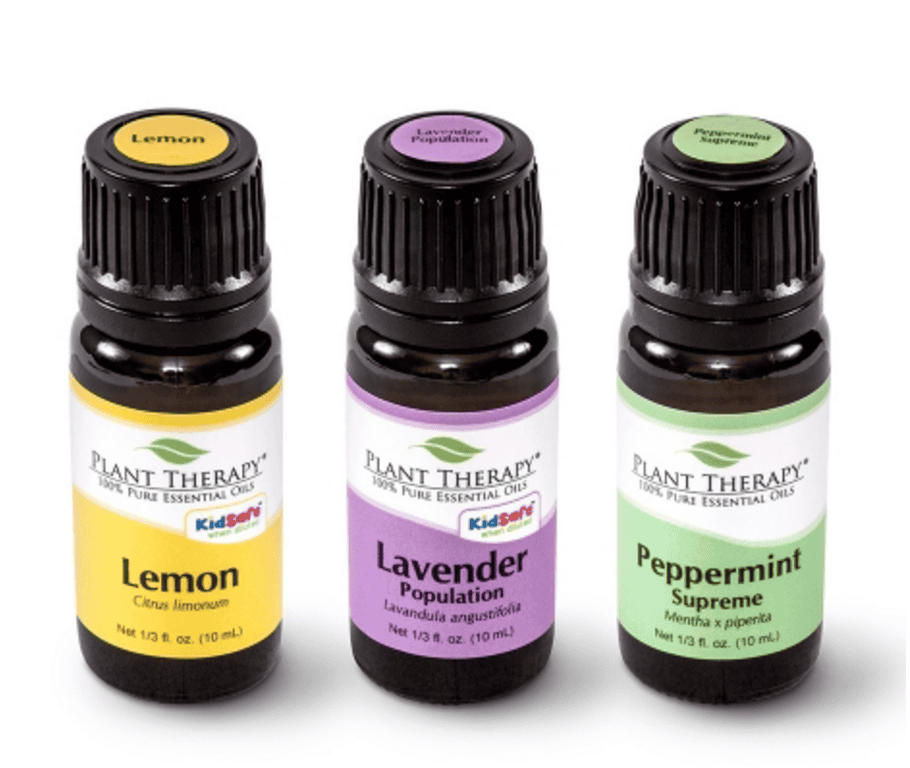 These three essential oils are the MVP's in my collection. All three are super versatile and can be used in various ways around your home and in your life. Lemon, Lavender and Peppermint are a great start to trying out essential oils and discovering their potential.

We've pulled together some of favorite goodies from our store and are giving a set of them away. In this bundle you'll find:
Click on the links above to learn more!
Now, time to enter into the giveaway!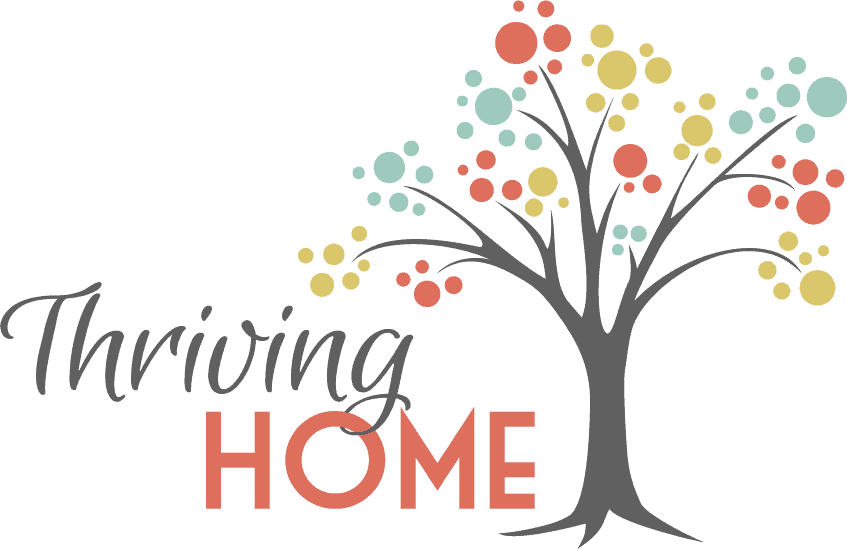 At Thriving Home, Polly and Rachel strive to encourage moms to thrive in every area of home life. They try to keep it real when it comes to sharing about healthy recipes, raising little people, growing in their faith, freezer cooking and various other topics that motherhood and life may bring their way.

Mommy Hates Cooking is a national cooking and lifestyle website that encourages families to take back the dinner table. Through her easy-to-prepare (yet looks like you spent all day in the kitchen) meals and her knack for breaking down meal planning, Kristy has become the busy-mom's resource for the modern family.

The Nourished Life is all about approaching health and wellness from a place of balance. Getting healthy should not be another source of stress in your life! We tackle everything from metabolism to body image to emotional wellness to DIY beauty. If you're ready to break up with stress and body hate, and embrace a healthier approach to, well, being healthy, then our community might be the perfect fit for you.
TakeThemAMeal.com is a free online tool designed to coordinate the delivery of meals to loved ones in times of illness, new birth, loss of a loved one, etc. Meals are a tangible, meaningful way to show support and our website simplifies the process of coordinating so your time and energy can be spent caring for loved ones.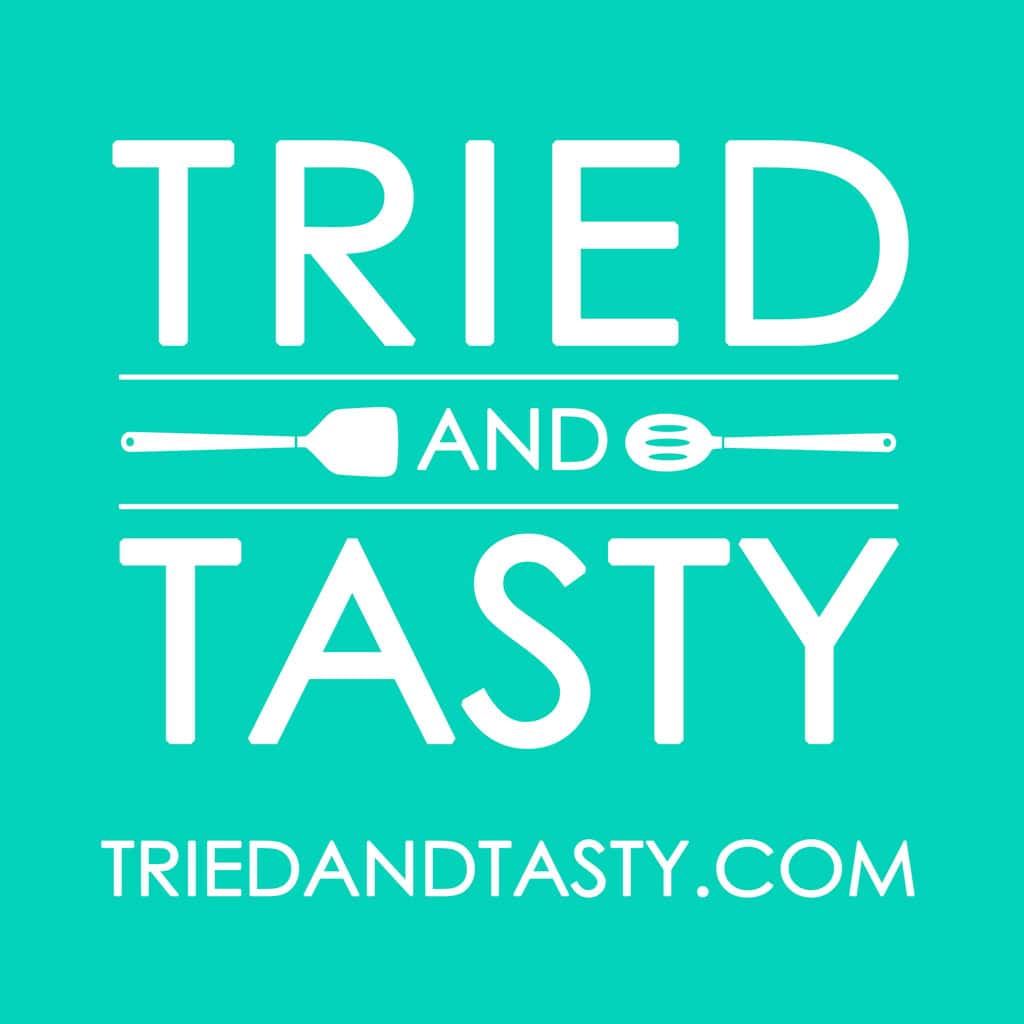 TriedandTasty.com is a recipe website where fun, conversational writing is paired with top notch food photography. Join Yvonne as she warmly welcomes you into her kitchen and shows you how to wow your tastebuds!

Laura Coppinger and her husband have four sons ages 10-18.  HeavenlyHomemakers.com is dedicated to inspiring women daily with healthy (and easy!) recipes, homemaking tips, spiritual encouragement, and good ol' clean fun.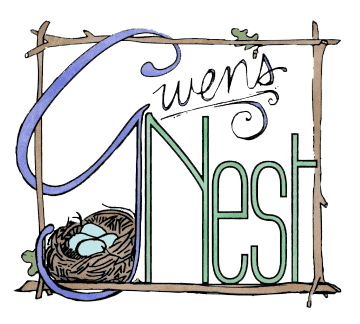 Gwen is a busy Mama, a foodie who wants to be healthy, a southern girl, and an artist at heart who blogs at Gwen's Nest.  She shares recipes that taste amazing and also happen to be healthy, her research and experience with home remedies and herbs, ideas and tips on staying creative at home, and insights into life from her nest. Pop over and say hello!

Nourishing Joy is dedicated to real food and natural living. We're on a mission to equip and inspire parents like you with the tools to make intentional, thoughtful decisions – that work for YOUR family – easy. Or at least easier.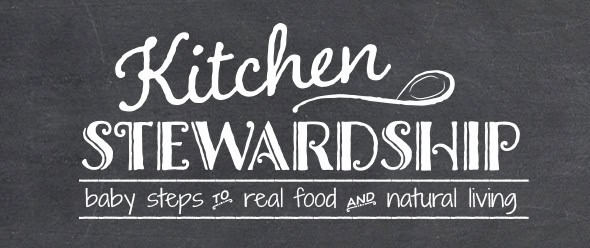 Katie Kimball is on a mission to make real food and natural living possible for everyone. Kitchen Stewardship strives to present healthy living in bite-sized baby steps, challenging people to make positive changes in their kitchens without being overwhelmed, and providing tools to balance a family's health, budget, time and the environment.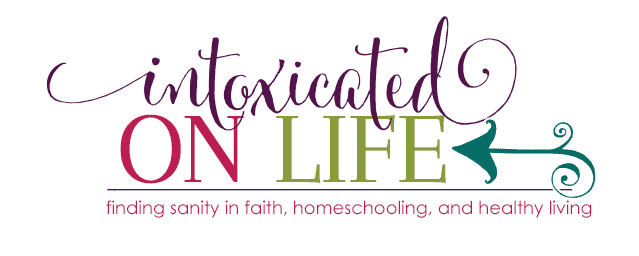 Intoxicated on Life is about raising strong families—body, mind, and soul. Rich and readable, Intoxicated On Life offers parents timely advice about how to have a healthy family in a world full of unhealthy choices, including books and articles about nutrition, natural remedies, wholesome parenting, and home education.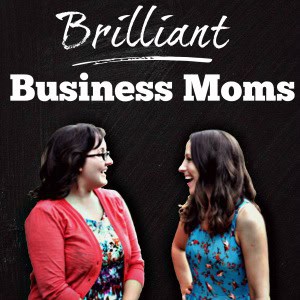 Brilliant Business Moms: Sarah Korhnak and Beth Anne Schwamberger are sisters, podcasters, and big dreamers!  They interview Mamapreneurs each week who are growing a business while spending time with their families.  They're the authors of Time Management Mama, the creators of the Brilliant Business Planner, and your biggest cheerleaders when it comes to growing an online business.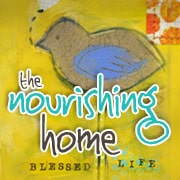 The Nourishing Home provides family-friendly GF recipes, free weekly whole food meal plans, helpful cooking tips and techniques, and lots of encouragement to help you in your journey to live a more nourished life.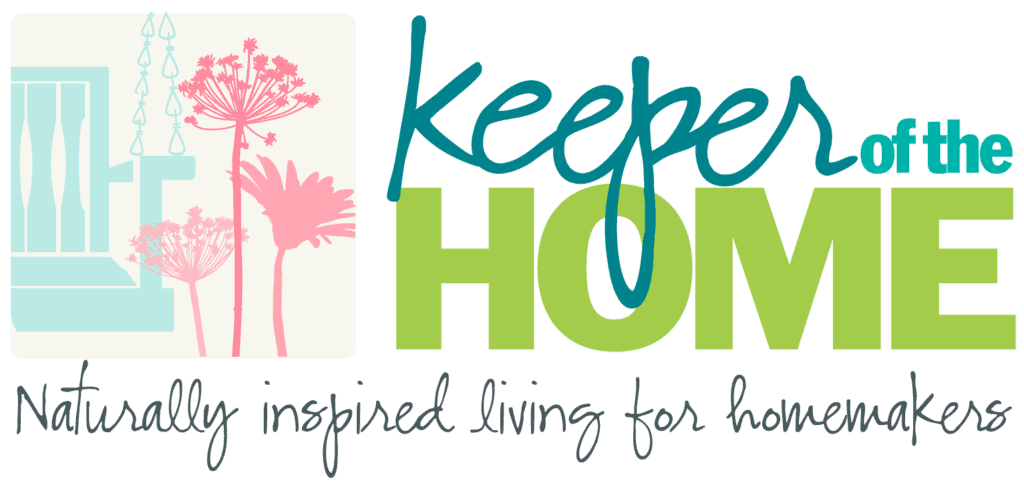 Keeper of the Home is a community of women in all seasons of life… newly married, young mama's with babies, teens all the way up to young adulthood and beyond. We are passionate about being diligent and intentional "keepers of our home". Enthusiastic about natural and healthy living, we are stewarding our health and the earth, as well as our homes, our times, and our families. In doing this we believe we Honor the Lord. We hope you will join us. Pull up a chair, a warm mug of something delicious, and share this journey with us.

Julie Brasington is the creator of Happy Home Fairy, a popular blog focusing on encouraging and equipping moms to choose joy on the parenting journey. She shares easy craft ideas, FREE printables, simple recipes, corny jokes, holiday fun, thoughts on raising her 2 boys, and honest, heartfelt messages to uplift the weary mama.