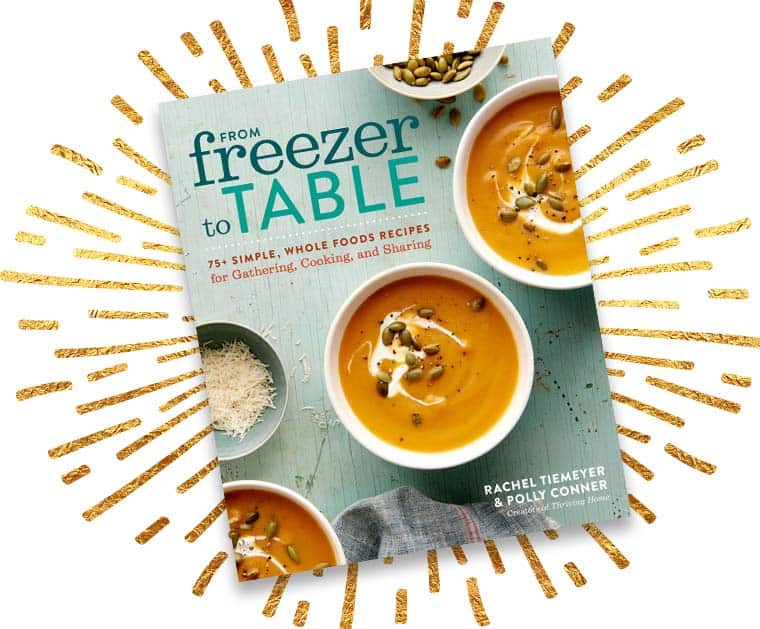 Things are getting pretty exciting for us, guys.
If you haven't caught wind on social media (Follow us here on IG or here on FB), we have "The First Pass" of our cookbook in our hands.
This means we have the first paper copy of our book in our possession. I'm trying really hard to contain the explanation points, dear friends…!
In a moment of inspiration, I created a little video to share more about what this means for us. Bear with me as I grow more comfortable talking to my camera on a tripod. 🙂
In case you aren't up to date on our cookbook journey here are some posts to catch you up to speed. We have done our best to document what the process has been like for us to write, From Freezer to Table: 75+ Simple, Whole Foods Recipes for Gathering, Cooking, and Sharing. Here is a list of all of our post about it so far. Enjoy!
1. What Our Cookbook is All About
2. The First Steps to Publishing a Cookbook
You might also like...