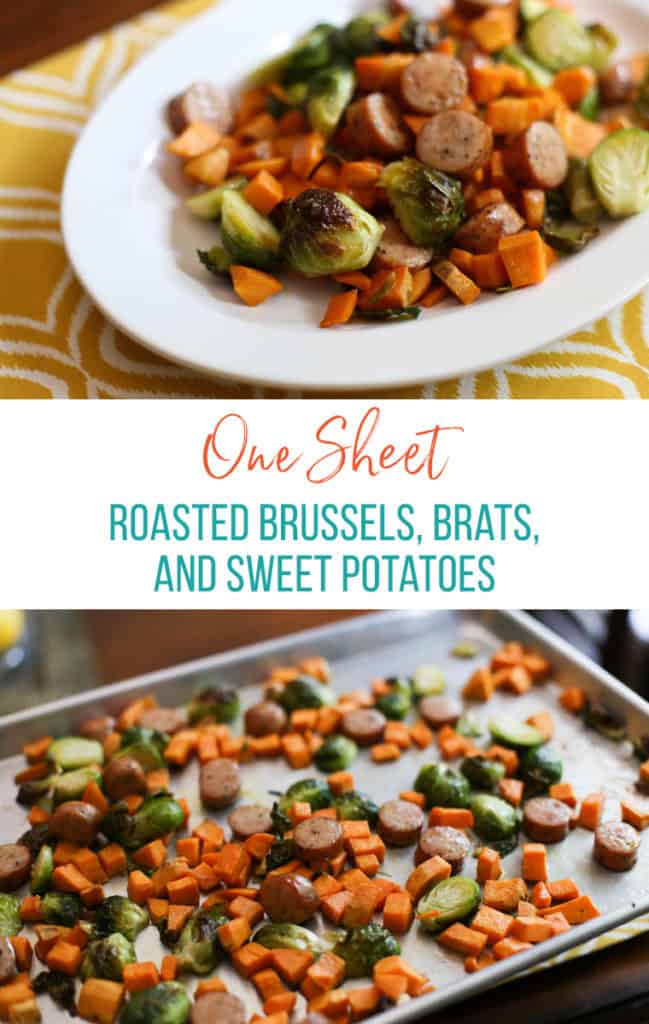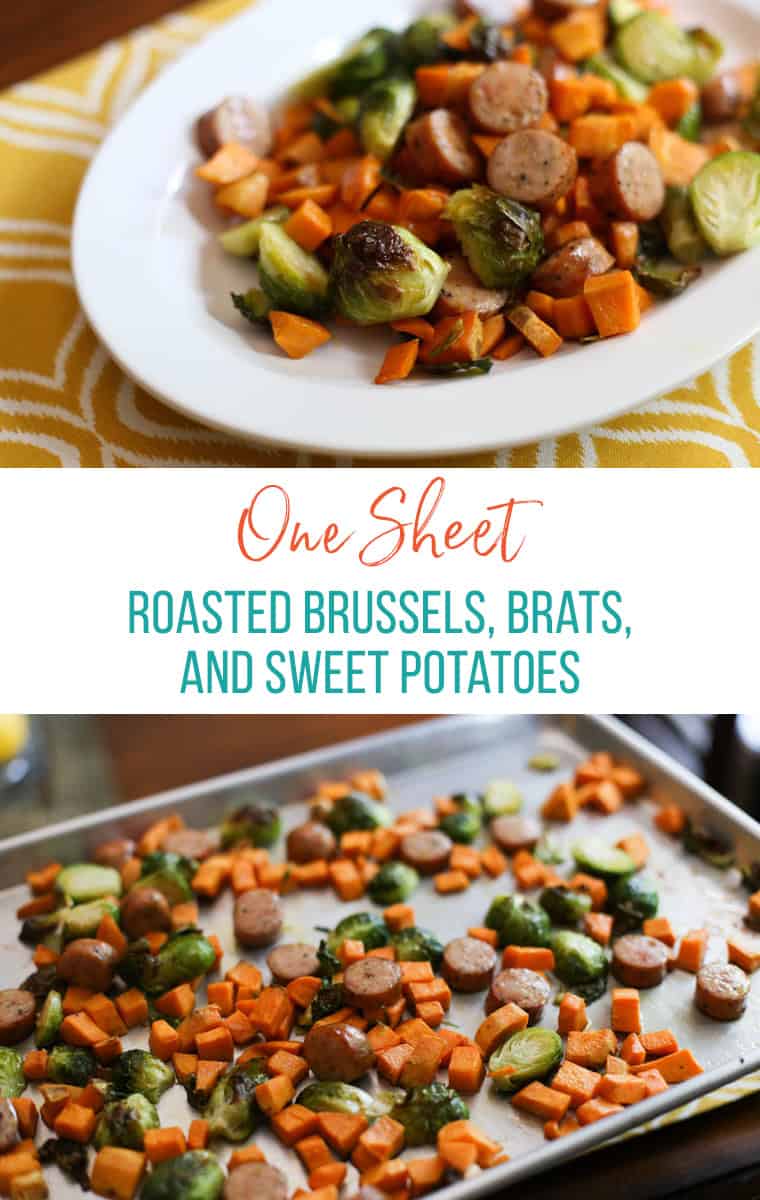 Roasted veggies, WHY? WHY are you so dang good?!
You have transformed the vegetables that I have snubbed for at least half of my life, and turned them into something I crave. CRAVE, I tell you.
Roasted veggies, you rascals, what have you done to me?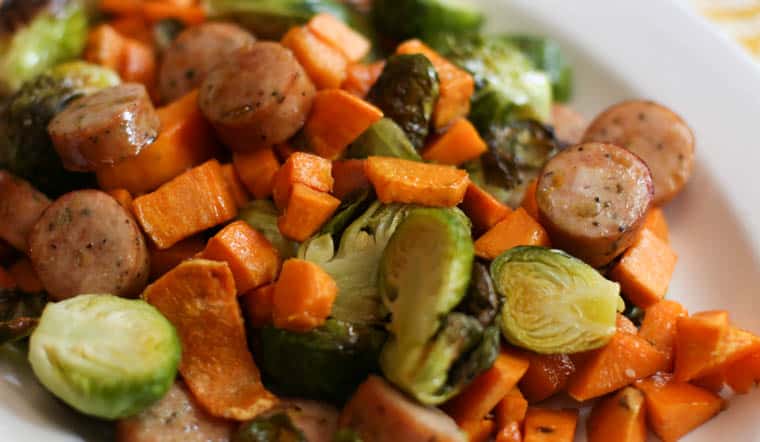 As of late, I have found a way to make roasted veggies into a full blown meal. By simply adding a flavorful brat to the pan before roasting, I leave lunch time a very happy lady.
Let the record show, you could easily omit the brat from the recipe to make this vegetarian. I feel a little bit sad for you if you choose this route but empower you to make your own dietary choices. 🙂
Speaking of choices, I was also thinking adding a Vidalia onion to the mix would bring in a bit more delicious flavor. Haven't tried it yet but probably next time. Maybe some garlic too.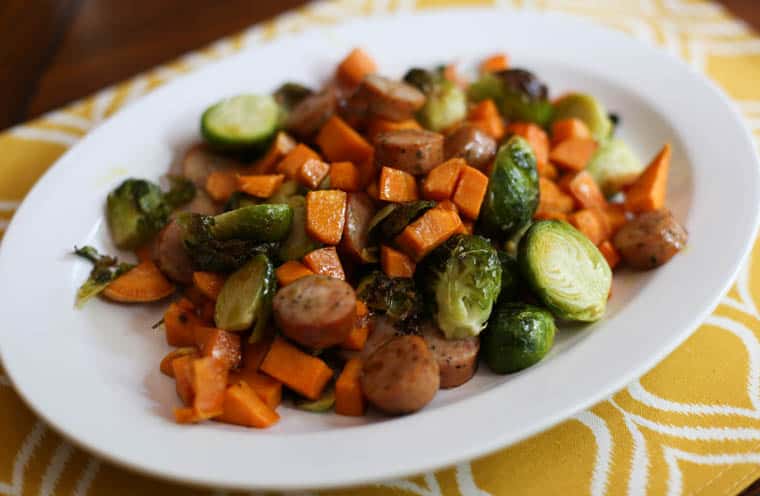 Want to give this easy-peasy recipe a try?

One Sheet Roasted Brussels, Brats, & Sweet Potatoes
Ingredients
2 medium sweet potatoes, peeled and cut into ½ inch thick pieces
2 cups of Brussels Sprouts, stemmed and cut in half
¼ cup olive oil
1 teaspoon salt
¼ teaspoon pepper
2 all-natural brats, cut into ½ inch pieces
Instructions
Place sweet potatoes and Brussels sprouts in a bowl. Add olive oil, salt, and pepper and stir until coated with oil.
Dump veggies out on sheet pan and add brats to the mix.
Bake at 450 for about 20 minutes.
Hint: Snag a flavorful brat with a hint of sweetness to it. It will compliment the roasted goodness from the vegetables beautifully.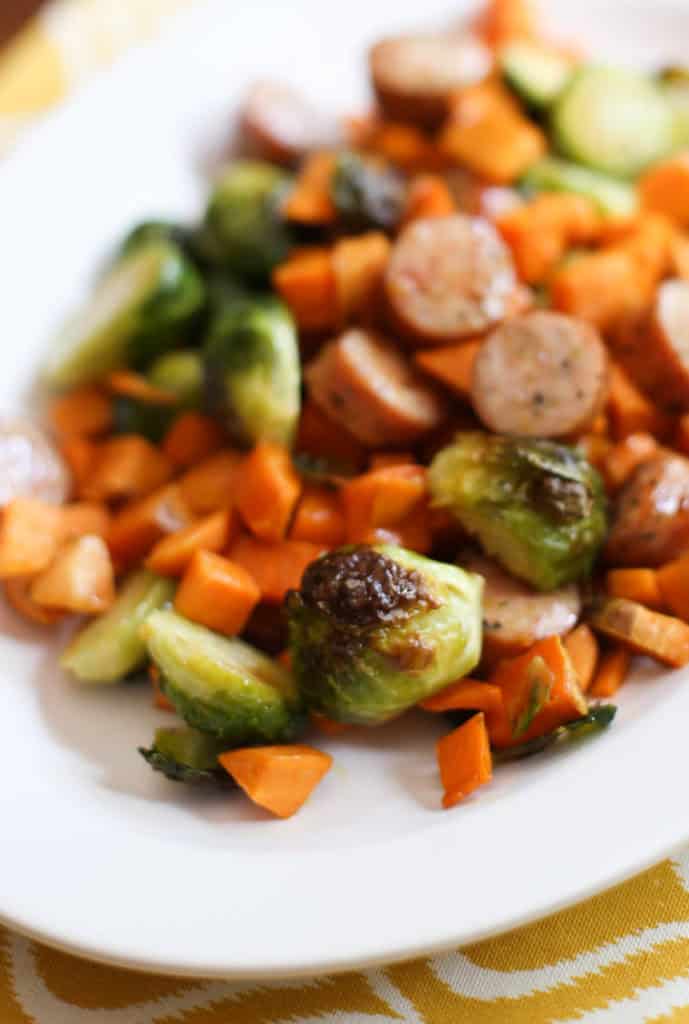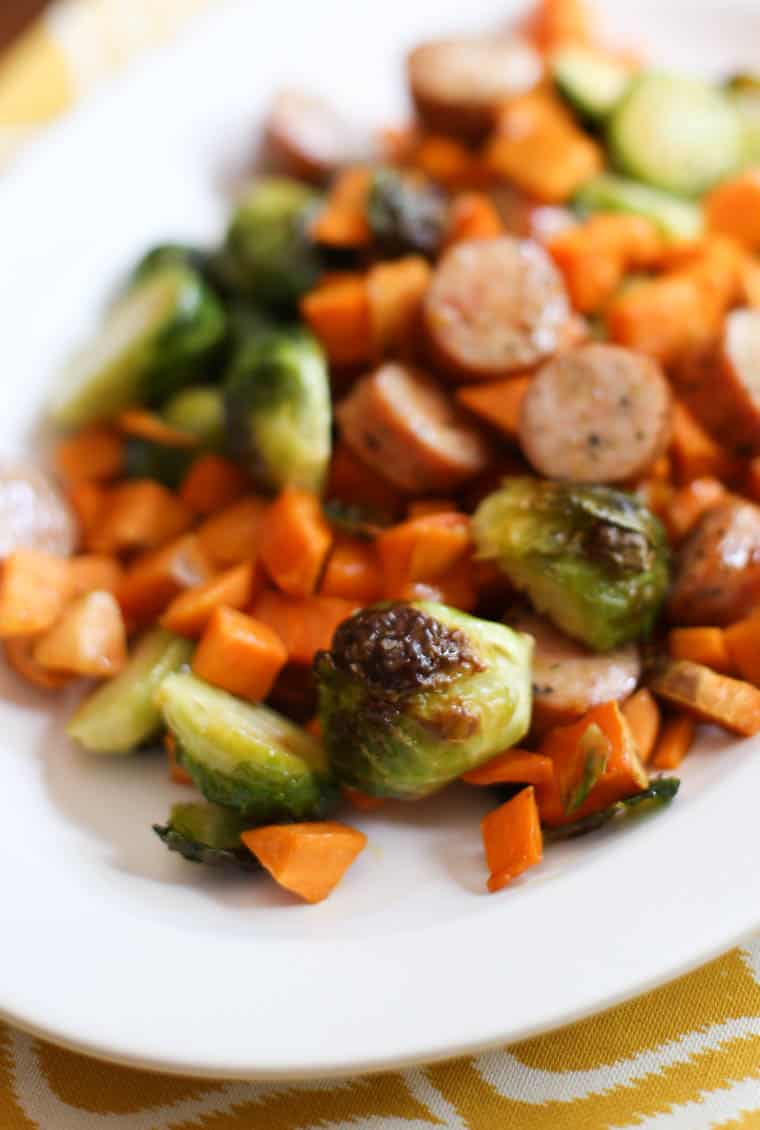 You might also like...