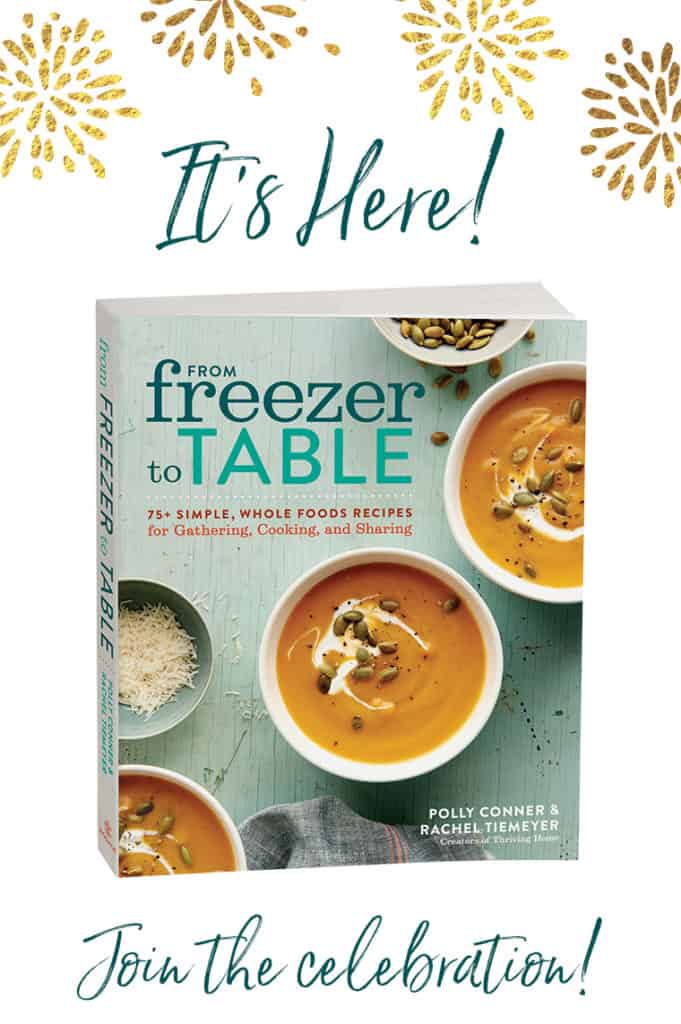 Today is a HUGE day for us.
HUGE.
Our cookbook, From Freezer to Table is ON THE SHELVES.
We are full of big feelings over here. While the normalcy of life goes on at home, out there thousands of copies of our book are on the move to your homes and to book distributors. It's really surreal, humbling, exciting, and hard to wrap our minds around.
The most important thing we want to do this week is CELEBRATE. Celebrate not only the hard work that has gone into writing and launching this book, but celebrate that homes and families are going to reap the benefits of freezer cooking! Celebrate that this cookbook will not only equip parents to feed their families healthier meals but also that it will bring families around the dinner table more. This is the heartbeat of our book and we want to CELEBRATE that we can have a hand in bringing families together more.
Soooo. We are taking this celebration thing seriously.
All week long, we will be lavishing our readers with goodies! And not just, here's-a-nifty-printable type goodies. No, more like BIG prizes that you actually want! We couldn't be more excited to celebrate our cookbook launch with you in this way.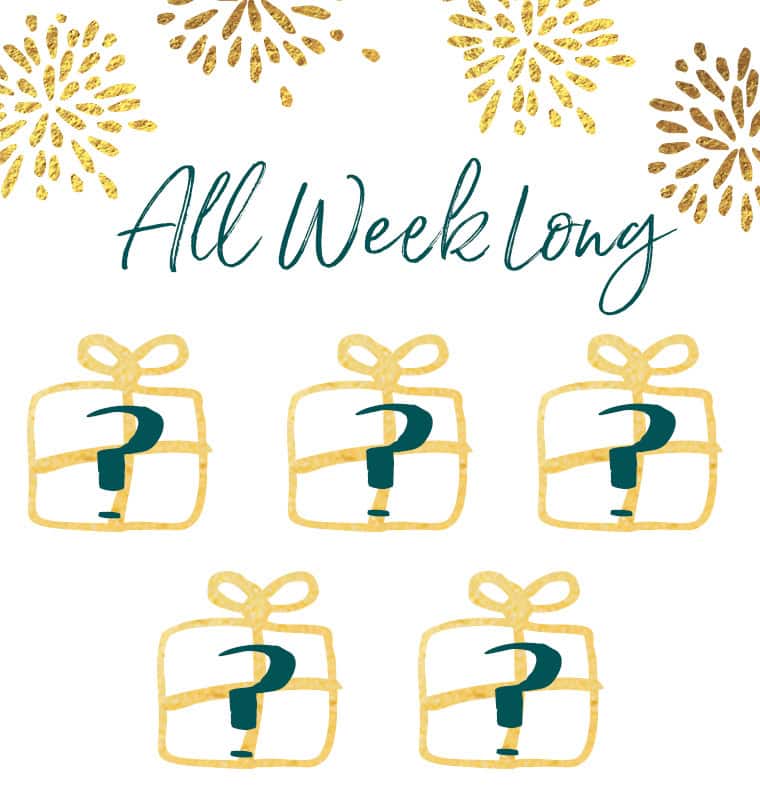 So, make sure you tune in EVERY DAY this week. The giveaways will only last 24 hours each so you'll need to act FAST to get entered.
Until then, make sure you have ordered your copy of From Freezer to Table and be ready to jump in on the major-giveaway-action coming your way!
You might also like...