20+ Healthy Lunch Box Ideas

As a mom of a 2nd grader, Kindergartener, and preschooler, I (Rachel) have been packing lunches every single school day for several years now. And, I've learned a few tricks of the trade to make them simple and healthy.
Tip #1: Did you know you can pack hot meals as easily as cold meals? I'm not talking just soup, although that's a good option. I'm referring to hot sandwiches, pizza and more. In fact, my son prefers this! I'll explain how below.
Tip #2: You don't have to create lunch box art that looks like the face of Obama or a clown (I don't know, I made that up) for your kids to eat healthy food, despite the Pinterest pressure. Who has time for that? Consider sending leftovers from dinner, breakfast-for-lunch options, and homemade lunchables.
Check out these simple hot and cold "real food" lunch box ideas below. They represent some of our favorites!
Cold Lunch Box Options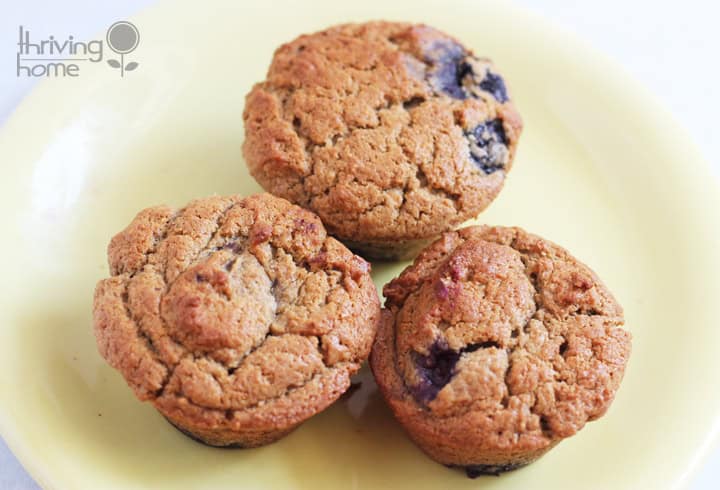 Peanut Butter and Jelly Muffins
Ham and Crescent Rolls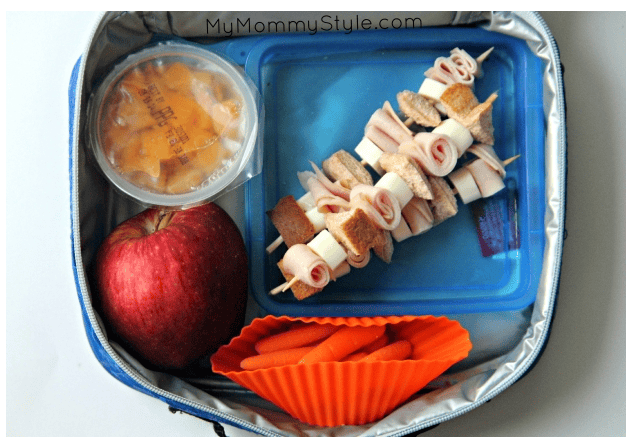 Sandwich Kabobs
Zucchini Flaxseed Muffins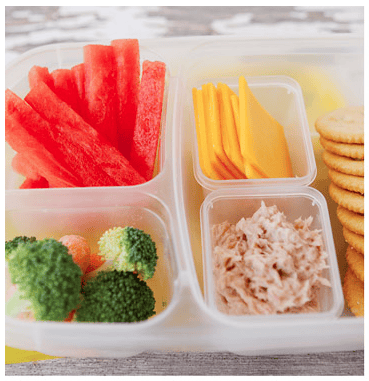 Tuna Salad and Crackers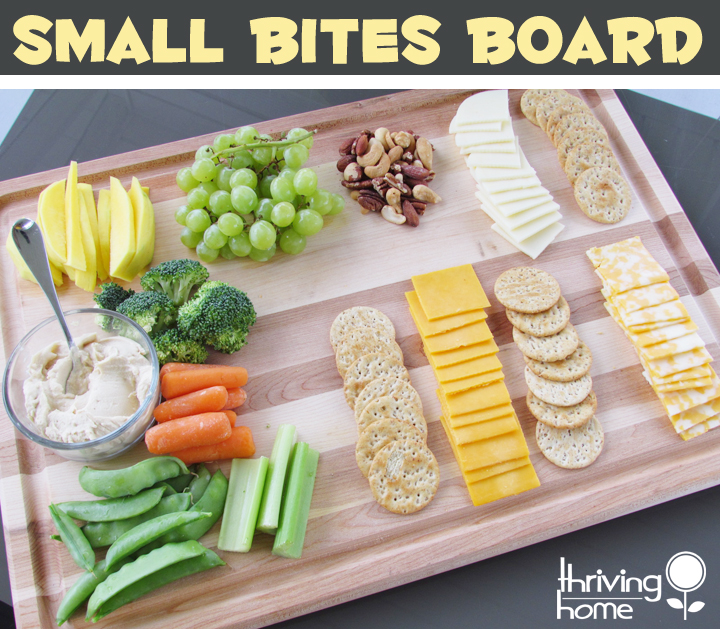 Homemade Lunchables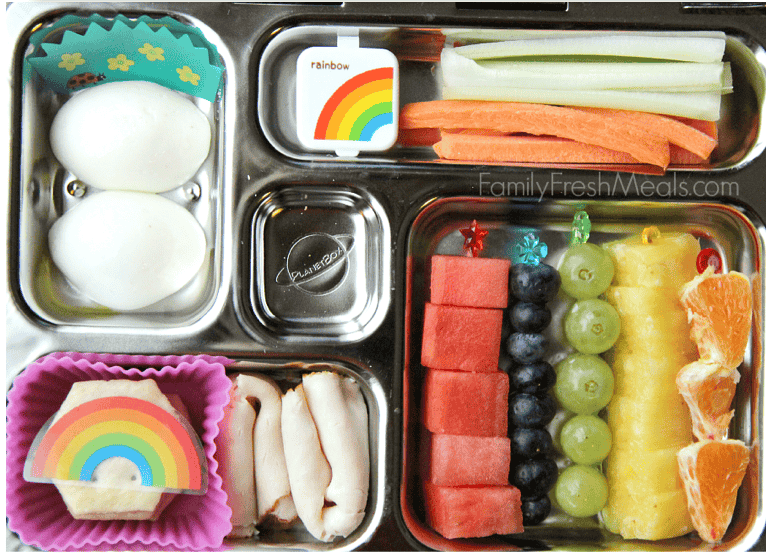 Fruit Kabobs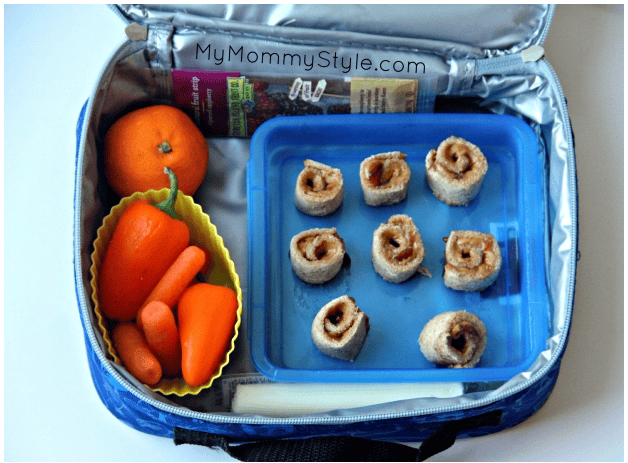 Peanut Butter and Jelly Sushi Rolls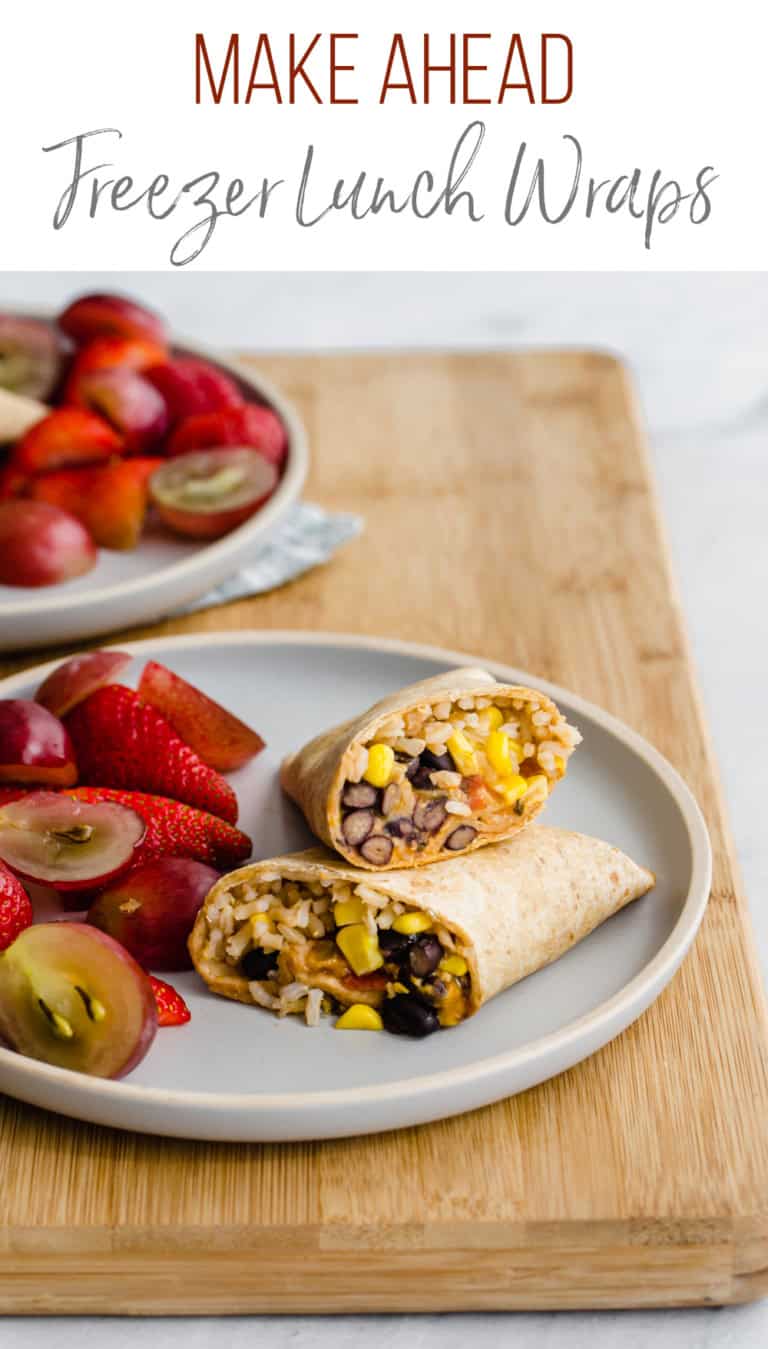 Yogurt, along with granola or other toppings to mix in
Banana Bread with Cream Cheese
Hot Lunch Box Options
Learning that I could send lots of hot lunch options in the lunch box rocked my world last year. It opens up so many more options. When it comes to packing hot lunch box foods, you've got two main methods to keep them warm.
The first vehicle to send a hot meal is a thermos. I often send soup, Mac and Cheese, ravioli with marinara sauce, and Baked Oatmeal in the thermos (see recipes below).
The second way to send hot foods is to wrap them with several layers of foil and heat in the oven before you leave. This method works great for hot sandwiches, pizza slices, quesadillas, and chicken fingers like the ones below. I warm these foods in foil at 350 degrees for 10 minutes and then keep the food warm in the oven at 200 degrees until we leave. An insulated lunch box helps keep these foods warm, as well. My friend Kelley taught me this years ago and it really works!
Sneaky Mac and Cheese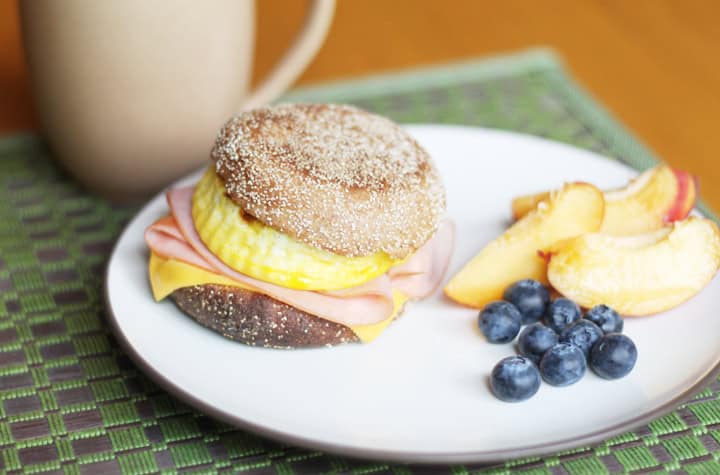 Starbucks Fake-Out Breakfast Sandwiches
Ham and Cheese Sliders
Grilled Chicken Quesadillas
Whole Wheat Pizza
Easy breakfast casserole muffins
Baked Oatmeal
Homemade chicken nuggets
https://thrivinghomeblog.com/wp-content/uploads/2014/08/lunch-box-ideas-no-apple.jpg
900
760
Polly Conner
https://thrivinghomeblog.com/wp-content/uploads/2019/10/thrivinglogo.png
Polly Conner
2014-08-19 05:22:25
2021-01-07 10:18:00
20+ Healthy Lunch Box Ideas