3 Lessons from Moving Across the Country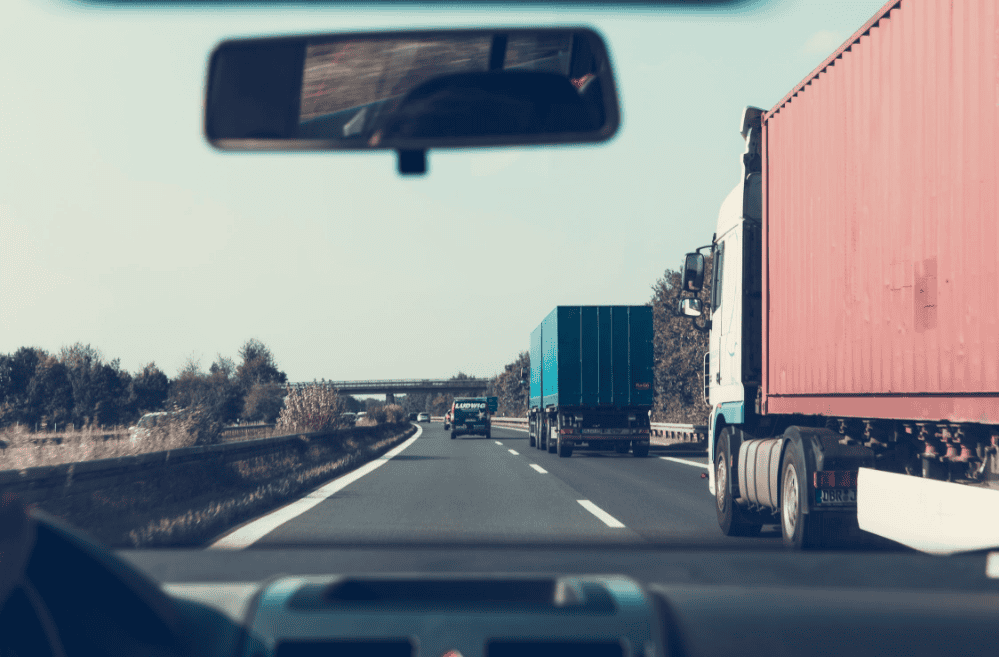 By Erin Hawley, Contributor
Our family has recently relocated for my husband's job. There have been some difficult moments as we moved our two small children away from their school, friends, and family. But through all of the transition, God has shown up in grace-filled, after-the-fact funny moments, and in the quiet stillnesses that are not yet filled with friends and family in our new home. Here are a few of the things I'm learning.
1. Do not rear end your new best friend.
The boys and I were driving in snowy weather through busy, unfamiliar streets, searching for a road sign, when, bump, we came to a sudden stop. The boys looked at me wide-eyed as I sheepishly admitted, yes, Mom had just rear-ended the car in front of me. After reassuring the boys, I turned reluctant eyes forward and met a smiling woman waiving at me in her rear-view mirror. I followed her to a quiet street where we introduced ourselves and exchanged insurance information. It turns out we both had two boys in our cars. Then, she apologized to me, and said she hoped my day got better. Tears flooded my eyes at her graciousness.
Julie later texted to say her car was just fine. Even more than the good news about her car, Julie's cheerfulness in a stressful situation overwhelmed me. Her response reminded me of a sermon I heard not long ago explaining Psalm 86:15 "But you, O Lord, are a God merciful and gracious, slow to anger and abounding in steadfast love and faithfulness." The God we serve embodies graciousness—He is merciful, slow to anger, and abounding in steadfast love and faithfulness and that love and faithfulness often shows up when we least expect it—sometimes even in the graciousness of someone we have wronged.
2. We are strangers here on earth but Jesus is home.
One of our boys takes after me in at least one respect: He does not like change. The move has been hard on him, which has been hard for this mama to watch. When you are six and move everything changes – your school, your friends, your church, the places you play, and eat, and go for donuts with dad on Saturday morning. And all of the change happens at once. For our son, home has become a refuge. He is quite content to play and "organize" in his room. But he doesn't want to leave home for any reason. He doesn't want to go to school, to Target, to the grocery store, or even to the swimming pool, because he's "not used to it."
Praying for our son, I realized that, as Christians, the Bible tells us that we are not supposed to be "used to" this world. Our true home is heaven, where we will spend eternity with Jesus. Romans 12:2 reminds us not to be "conformed to this world," but instead to set our hearts and minds on Jesus. And in praying for His disciples the night before His crucifixion, Jesus says, "They are not of the world, just as I am not of the world." (John 17:6.) Importantly, even though Jesus's followers were not "of the world," Jesus did not hide them away, but instead sent them out into the world to proclaim His name and to serve. The Disciples were sent brave in the knowledge that they did not need to be "used to" the world, because their true home was with Jesus. So too with us.
A brave friend who has gone through two major moves in as many years sent me this amazing poem by Ruth Bell Graham, wife to Billy Graham, a woman who knew travel and change and who captures so well the truth that Jesus is our home.
My home address?
Christ.
In Him I dwell, wherever else I be.
A bird in air, as branch in vine,
As tree in the soil, as fish in the sea.
He is my home.
My business address?
Here.
Little piney cove or London, Corinth,
Calcutta, or Rome, Shanghai or Paris.
My Business Address?
Wherever he puts me.
But He is my home.
3. Pray for the city in which you live.
For everyone who has felt exiled by a move or other situation, Jeremiah's letter to the Jewish people speaks right into our lives. King Nebuchadnezzar had taken the Jewish nation captive and moved them from Jerusalem to Babylon, a foreign city in a foreign nation. The Jewish people were far from home in a land where they did not know the customs, language, or culture.
But God gives Jeremiah words to encourage them. Jeremiah does not sugar-coat things or mince words. He does not offer the Israelites words of consolation or sympathy. Instead, God urges them to embrace life—to build houses, to plant gardens, and to marry and have children. God is telling the people of Israel to live life to the fullest right where they were—and even more, to pray for the city to which they had been sent: "Seek the prosperity of the city to which I have sent you as exiles. Pray to the Lord on its behalf, for if it prospers, you too will prosper." (Jeremiah 29:7)
It comes as a grace this morning that it is in the context of exile that God makes this most familiar and most amazing of promises:
"For I know the plans I have for you,"
declares the Lord,
"plans to prosper you and not to harm you,
plans to give you a future and a hope."
(Jeremiah 29:11 NIV)
*We are a participant in the Amazon Services LLC Associates Program, an affiliate advertising program designed to provide a means for us to earn fees by linking to Amazon.com and affiliated sites. Read our full disclosure policy here.
More about Erin Hawley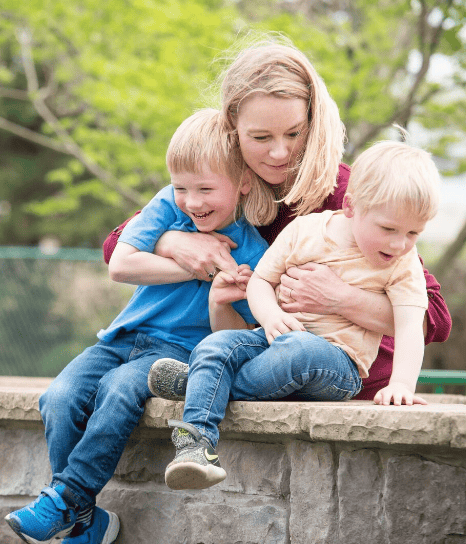 Erin Hawley is a wife, mom to two small boys, and some-time lawyer. She is also an award-winning law professor at the University of Missouri, Yale-trained constitutional lawyer, and counsel attorney to one of the country's premier law firms. Erin clerked for United States Supreme Court Chief Justice John G. Roberts following law school. She is a nationally respected scholar who has published in numerous top law journals and popular publications, including the National Law Journal, the Legal Times, the Federalist, the Hill, Fox News, and the Washington Examiner. Erin has been blessed to work primarily from home since the birth of her first child and is intimately familiar with the joys and struggles of working-mom life. She loves coffee-flavored lattes (but not coffee), being outside, horses, facilitating Bible studies, and fellowship with other women. Buy Erin's book here.

https://thrivinghomeblog.com/wp-content/uploads/2019/02/Screen-Shot-2019-02-26-at-8.59.33-PM.png
657
999
Rachel Tiemeyer
https://thrivinghomeblog.com/wp-content/uploads/2019/10/thrivinglogo.png
Rachel Tiemeyer
2019-02-27 08:00:00
2020-01-05 15:36:20
3 Lessons from Moving Across the Country