3 Things I Want to Tell Every Mom (+ Mother's Day Goodies for You!)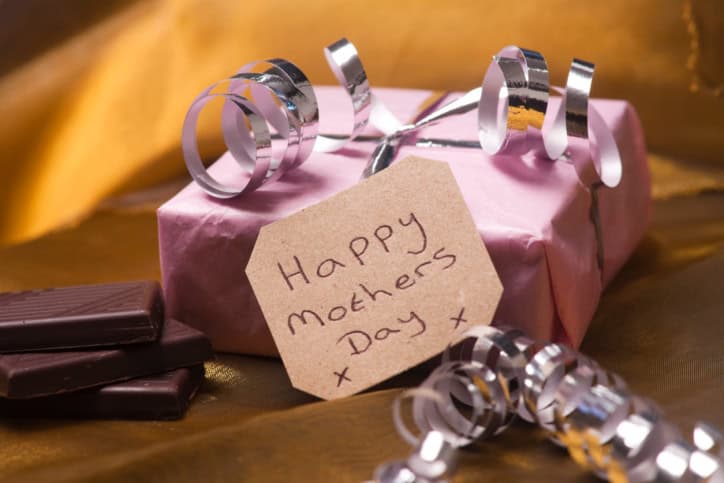 Our goal at Thriving Home from the very beginning has been to encourage and equip moms to thrive at home. Polly and I know that what you do day in and day out isn't always seen or appreciated. We also know that what you do matters…in a big way.
Many of you who read our blog have young and/or older children at home, and you're momming it hard right now!
It feels like someone is always shouting…
And you're bone dead tired most mornings…
And some days you feel like…
We soooo get it!
Look, in all seriousness, I wish I could sit down to coffee with you. Because if I did, I would tell you three things that I know I personally need to hear every once and a while…
1.You are sacrificing yourself for others, and that will change you. I know you've made some big sacrifices to do what you're doing–like physical and emotional energy, creative endeavors, maybe career advancement. I know you may be cleaning up poop messes regularly, driving kids all over tarnation, wiping up the kitchen over and over, and emotionally overeating from time to time (oh, is that just me?). You're learning you can't rationalize with a toddler, praying to God you make it through the grocery store without a scene, and breaking up the same sibling fights every. single. day. I so get it. What you're doing is freaking hard! But, do you see what it's beginning to do? How motherhood is helping you to live for something much bigger than yourself? How motherhood (and I would argue how God, ultimately) is refining you to become less self focused? I don't know about you, but the people I see around me who are the happiest are those who think of themselves the least. That's what motherhood can help shape us to be.
2. You are changing the world. Seriously. You're cultivating young hearts that will one day be the adults teaching the next generation, running our government, creating music and art, pastoring our churches, or saving lives. You are populating the world with human beings who have had the benefit of love, time and attention of their mom during the most formative years of their entire lives. There is no way to measure the impact you're having not on just one child, but the world.
3. You are not alone. Sometimes no one sees what you do all day. But, the Lord and Creator of the entire universe does. Unbelievably, He is with you in your lowest moments. He loves to generously give wisdom when you're at your wit's end. He offers you strength when you think you've got nothing left to give. He sees and cares about  even the most mundane of mom tasks. His Word offers you refreshment day or night.
As we approach Mother's Day, I hope you'll remember these truths. It may be hard to see it day to day, but what you're doing is making a huge impact.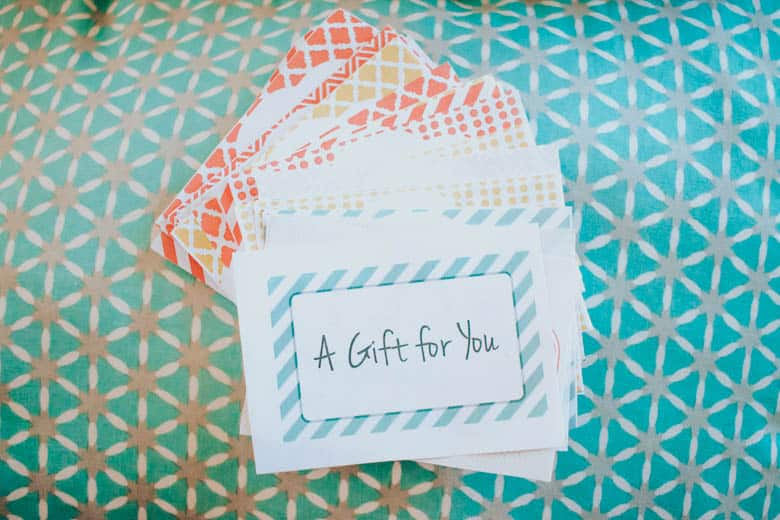 So, to honor moms this Mother's Day, we have a few fun things for you…
This is our biggest discount of the year on these cards. Use promo code WeLoveMoms2018 in our Store through Sunday night, May 13. Print these today and hang up anywhere you want. We hope you will feel encouraged all day long, as you see them.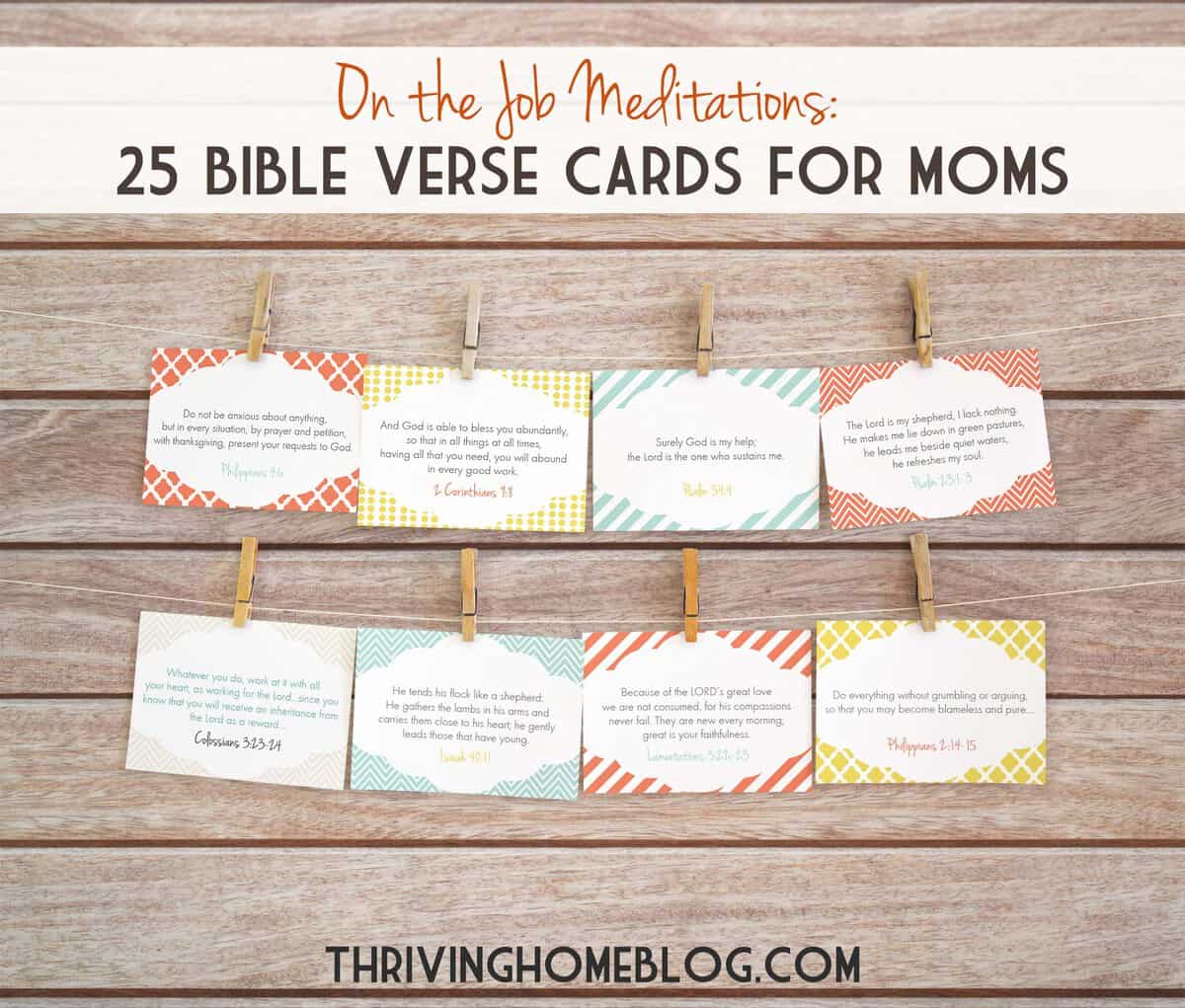 2) Win a personalized, signed copy of our cookbook!
Simply leave a comment on this Facebook post and/or this Instagram post telling us "What is your favorite thing about being a mom?" or "What do you look forward to someday as a mom?".Your comment means you're entered to win a signed copy of our cookbook, From Freezer to Table. We'll randomly select a winner on Monday, May 14 and pop it in the mail to you.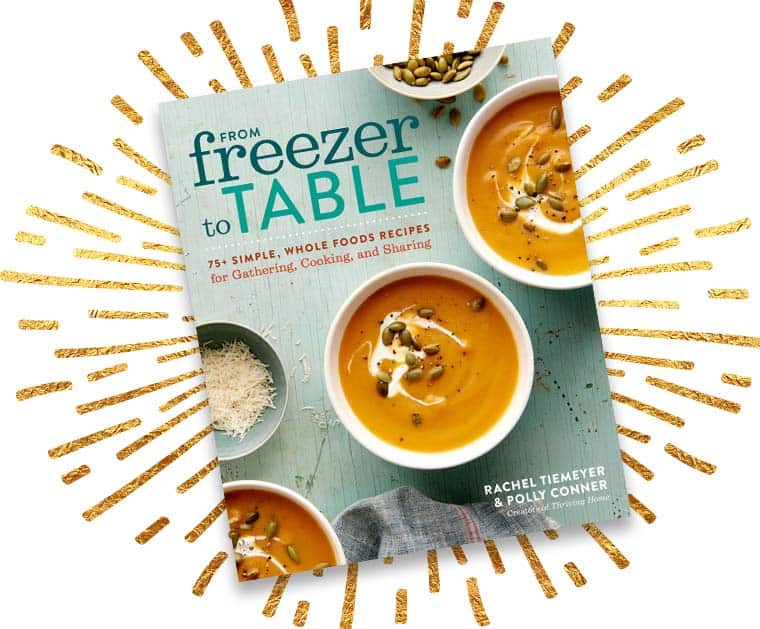 3) Freebies for you!
Lastly, be sure to snag these two free printables from our Store that we hope can help you at home.
Click here to snag a printable Weekly Menu Planner.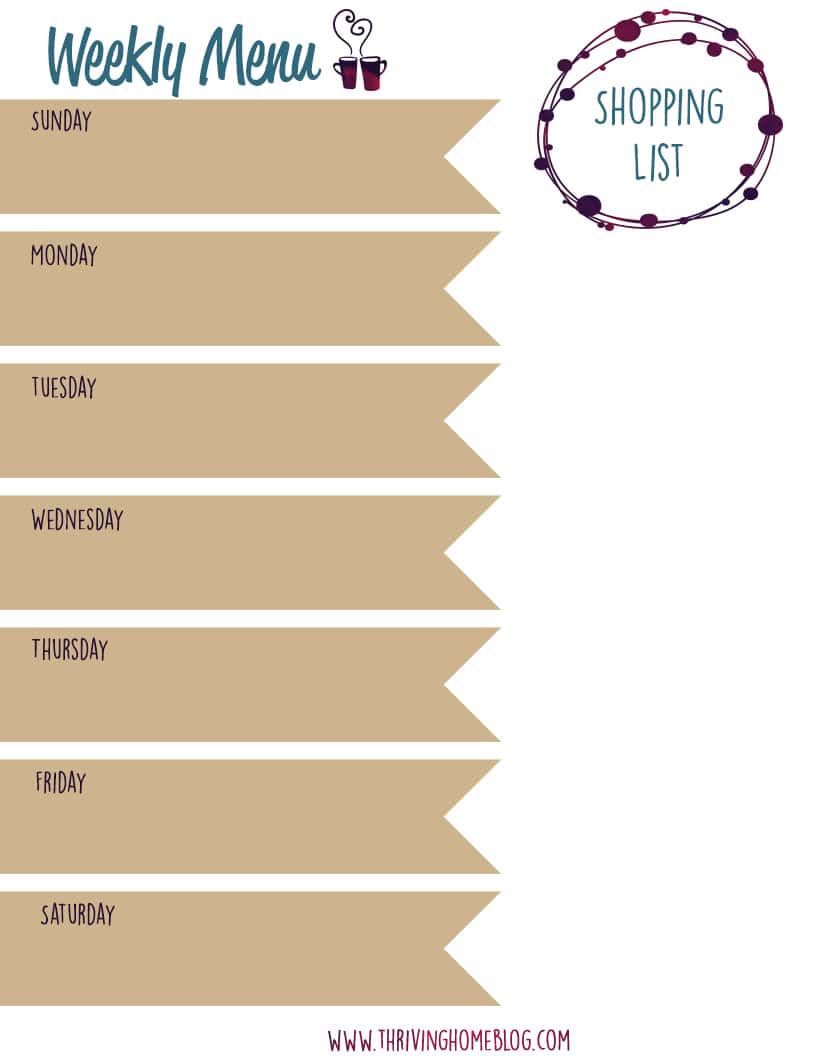 Click here to grab these adorable 30+ Journal Prompts for Kids.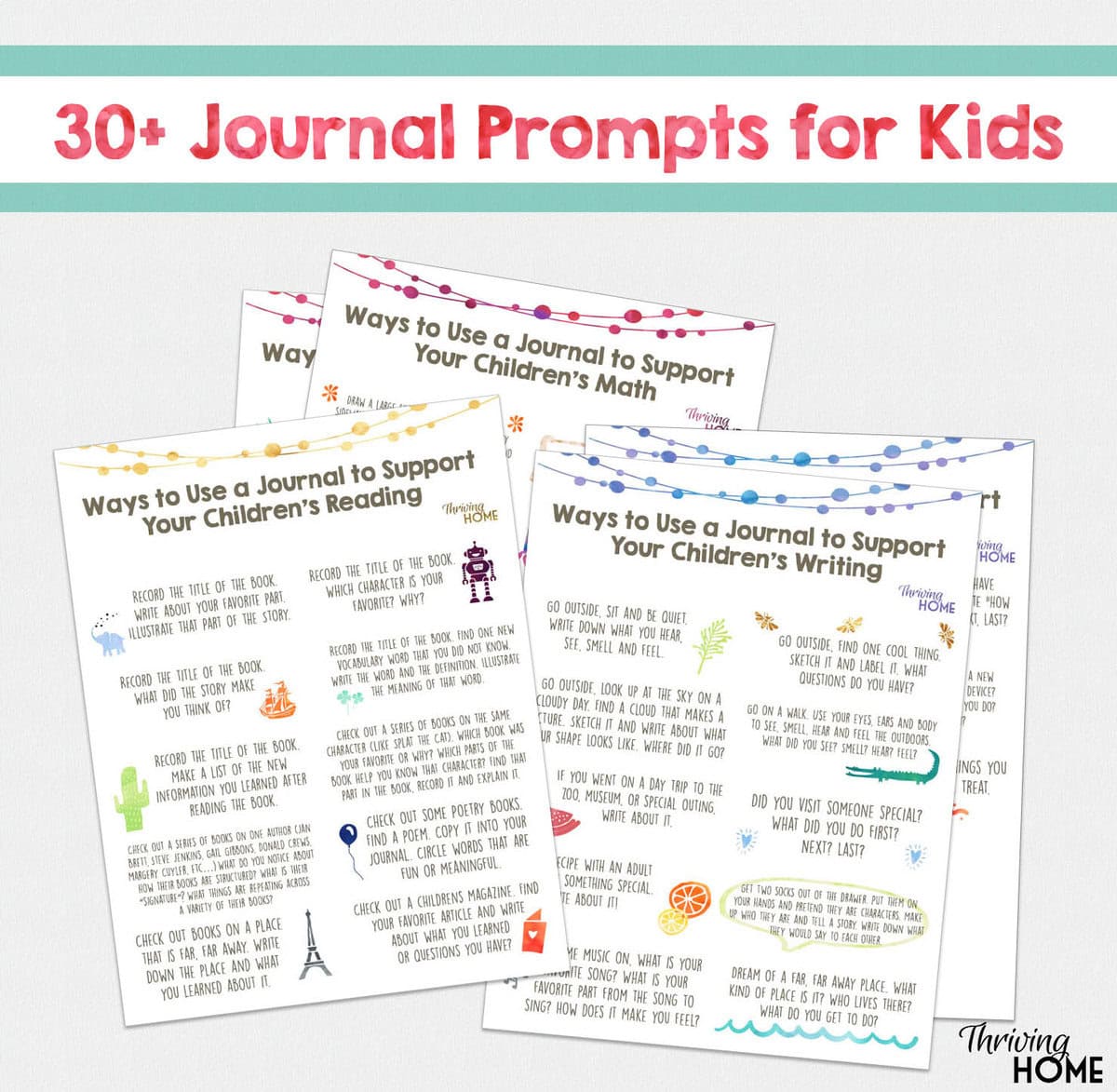 Happy Mother's Day to all our mom readers. You inspire us! Thanks for making the world a better place.
Love,
Rachel and Polly
P.S. Here are a few others blog posts that we hope encourages you as a mom…
https://thrivinghomeblog.com/wp-content/uploads/2012/05/96890972.jpg
483
724
Rachel Tiemeyer
https://thrivinghomeblog.com/wp-content/uploads/2019/10/thrivinglogo.png
Rachel Tiemeyer
2018-05-09 12:06:30
2020-11-13 06:47:37
3 Things I Want to Tell Every Mom (+ Mother's Day Goodies for You!)