4 Reasons a Cooking Birthday Party at Hy-Vee Is a Steal of a Deal
A kids' cooking birthday party at Hy-Vee is a hidden gem. Every kid (ages 6-10) absolutely loved this hour and a half of hands-on cooking and eating fun. And it was the most low-stress, enjoyable birthday party this mom has had in a while. For only $8/kid (prices may vary depending on your store), allow me share with you 4 reasons why this party was a steal of a deal for my 9-year-old daughter.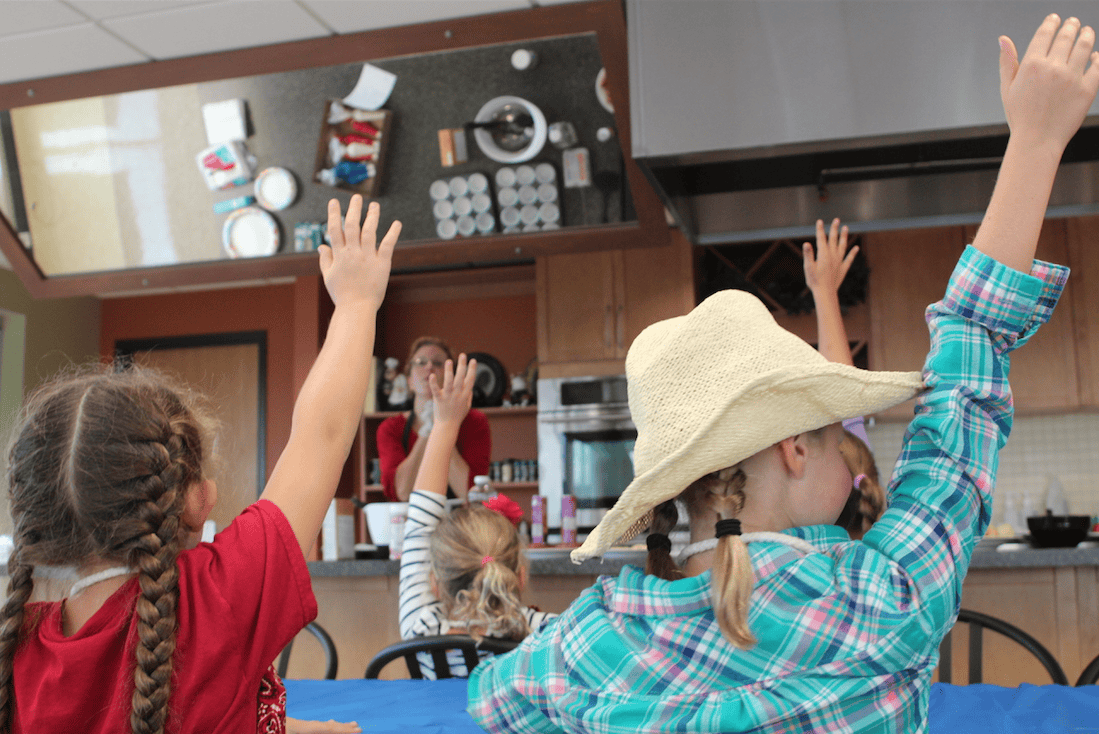 This post is written in partnership with the Hy-Vee stores in Columbia, MO. Many thanks to the one and only Mary Herndon for snagging some great photos of the party.
#1: A Hy-Vee Dietician, who happened to be the amazing Paula Vandelicht at our RockBridge Hy-Vee, plans (with your input), prepares, and runs the birthday party. You heard me correctly. Plans, prepares, and runs!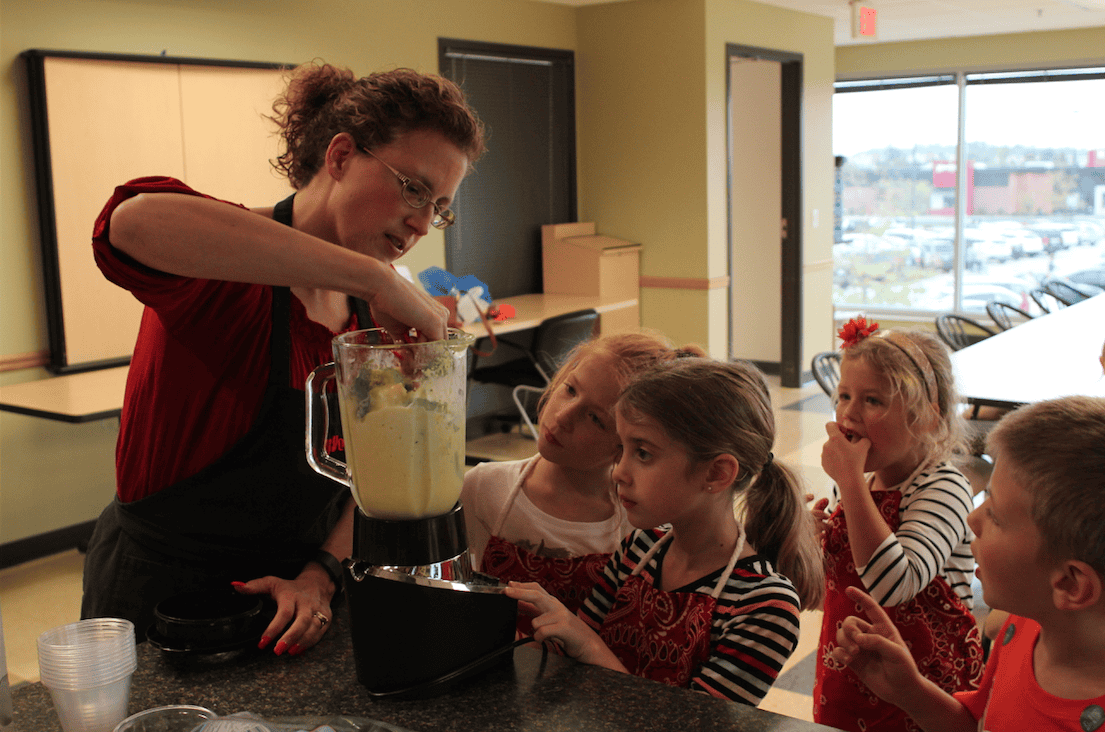 My daughter wanted a western-themed party, so Paula worked hard to find fun dishes that fit our theme. She also worked around a peanut allergy that one child has. (By the way, you can read more about what a Hy-Vee Dietician can offer you here.)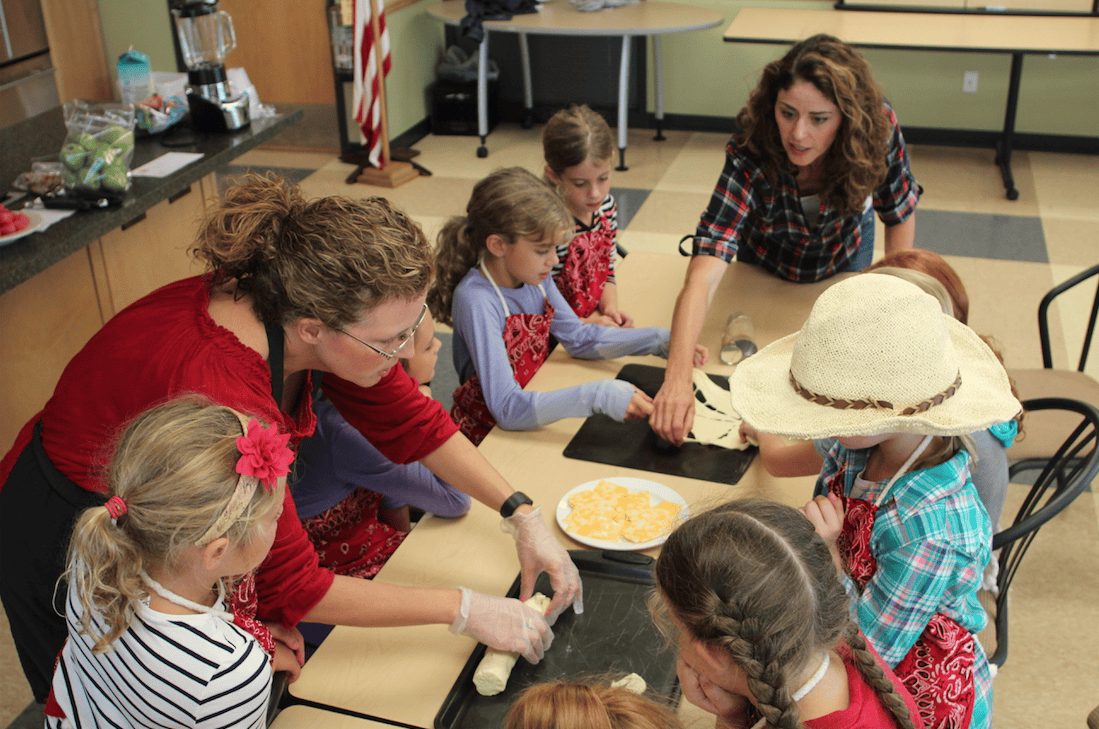 #2: Hy-Vee provided all the food for 5 different snacks for the kids, which actually were fairly well-balanced and worked as a full meal. Cool-as-a-cucumber Paula did a wonderful job of instructing, including, and encouraging the kids throughout the party. Here's what they all helped to make and eat:
Fruit Kebobs, which included cheese cubes and marshmallows…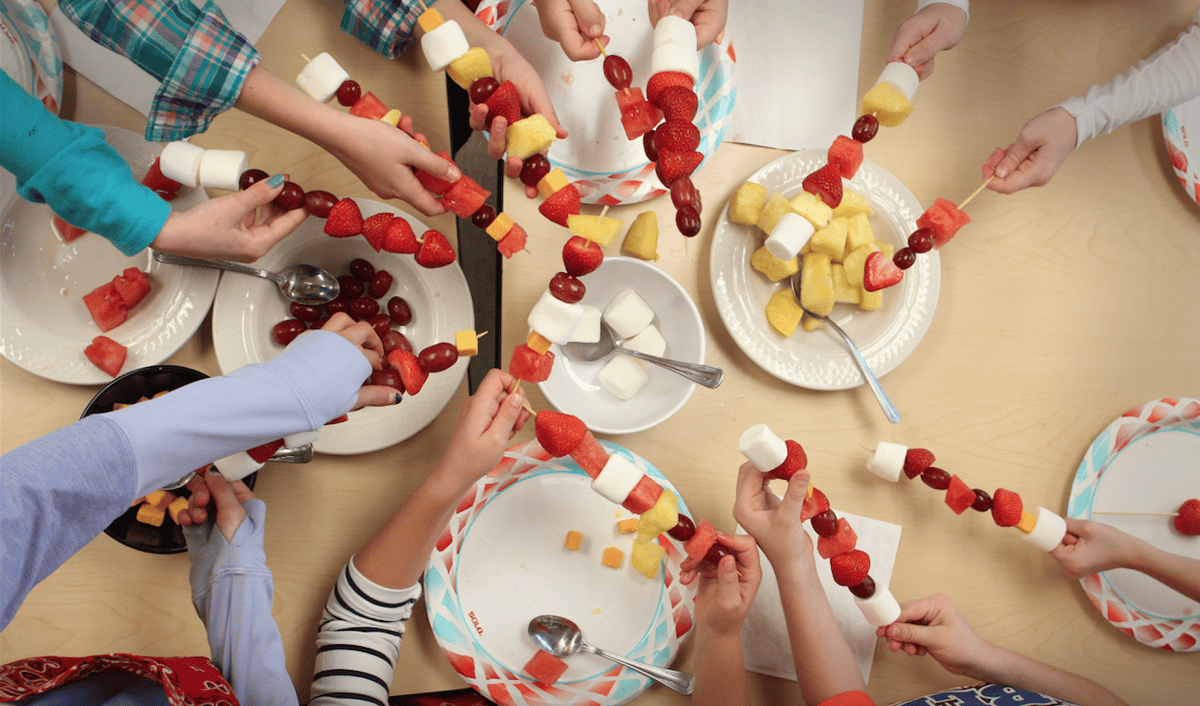 Pigs-in-a-Blanket…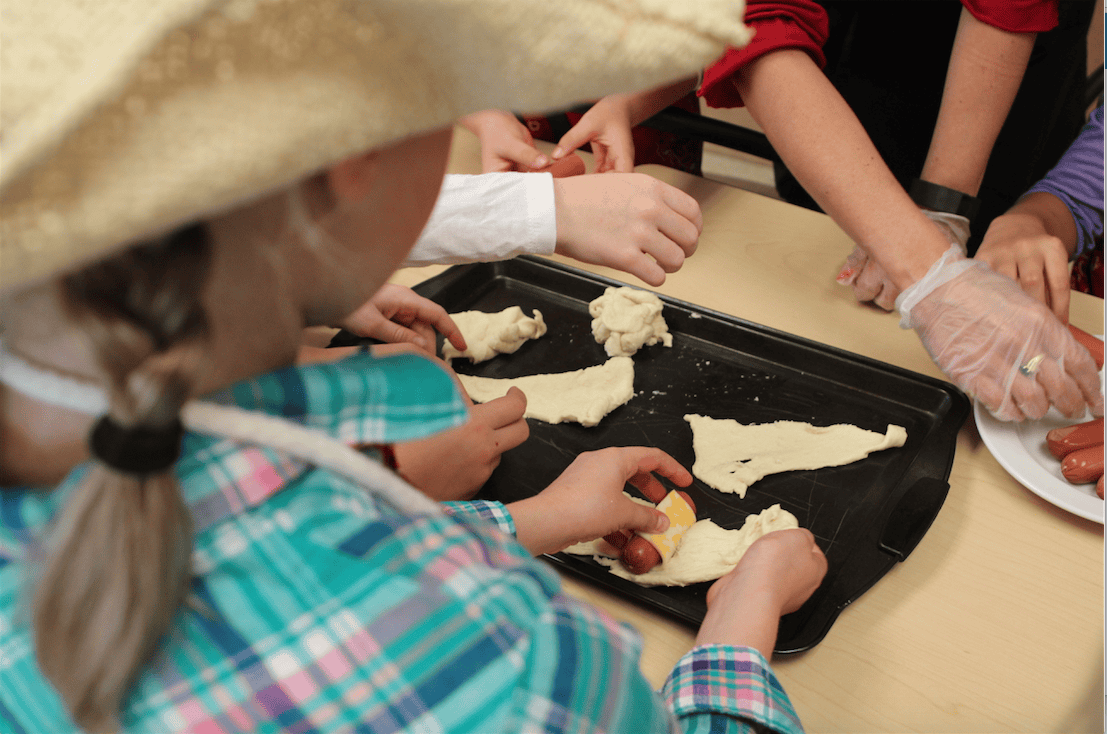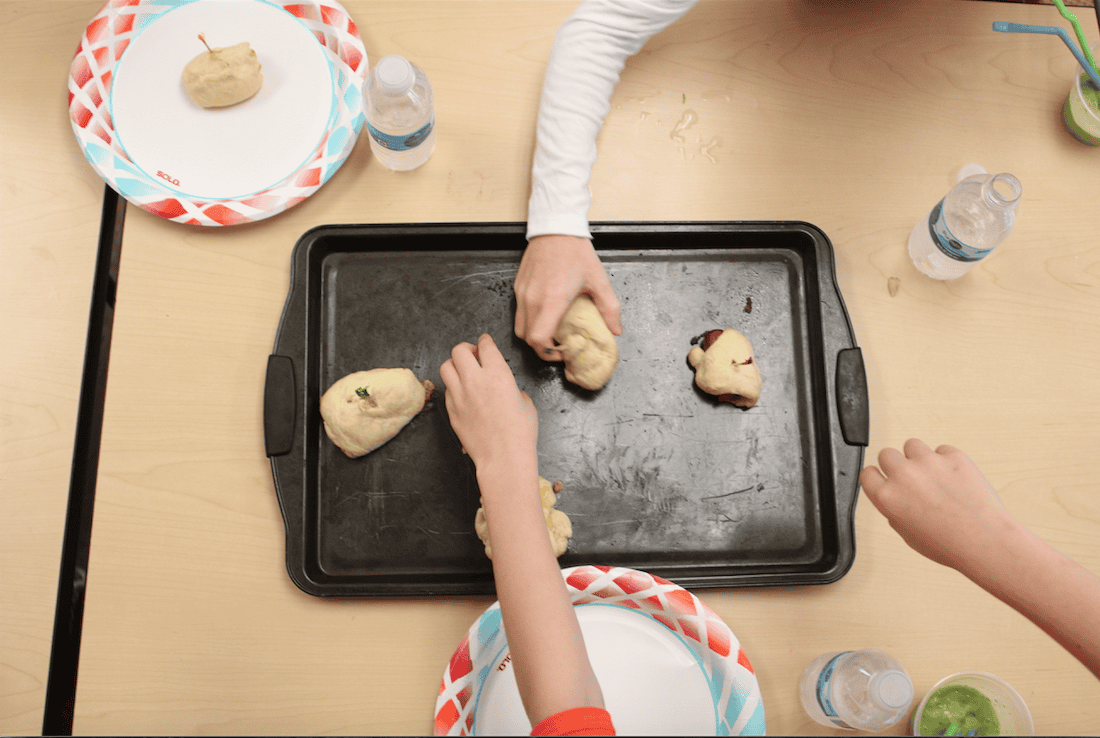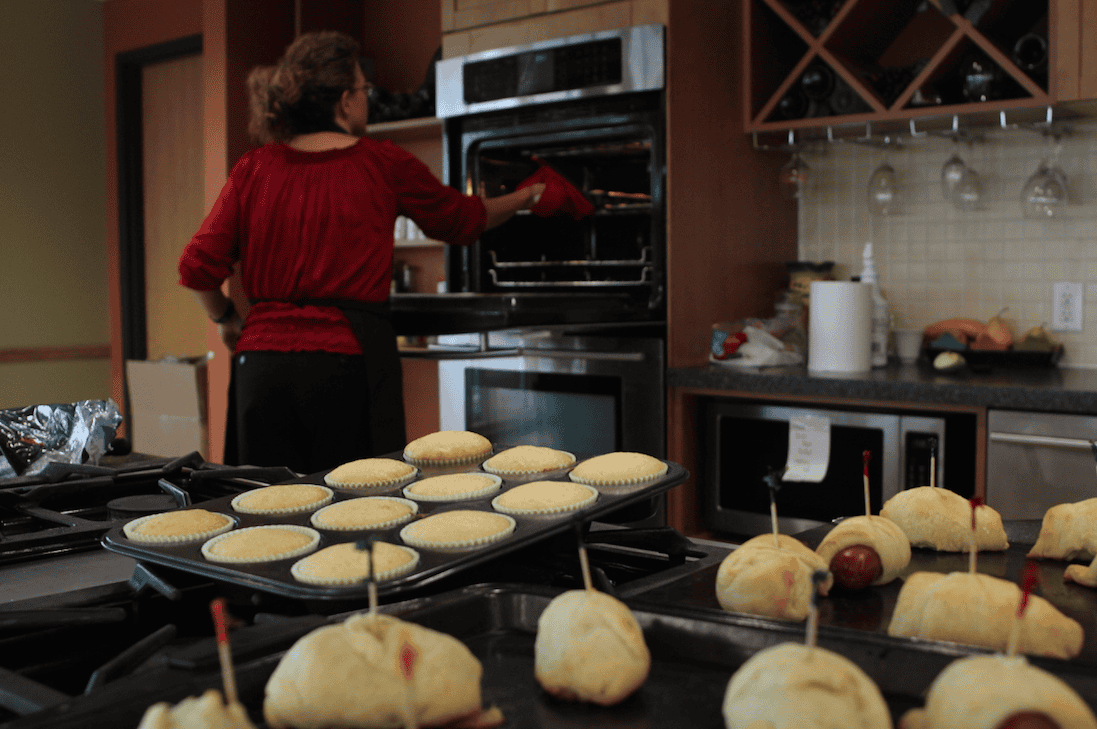 Snake Bites (aka apple bites with caramel dipping sauce)…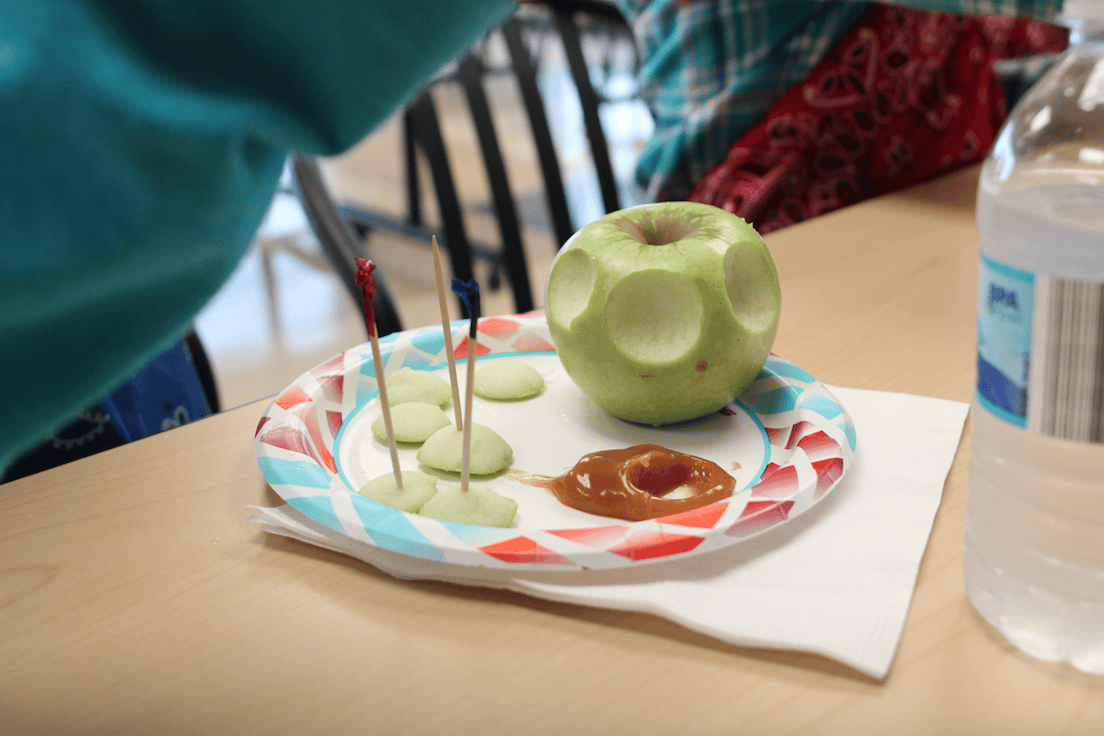 Cactus Juice (aka green smoothies)…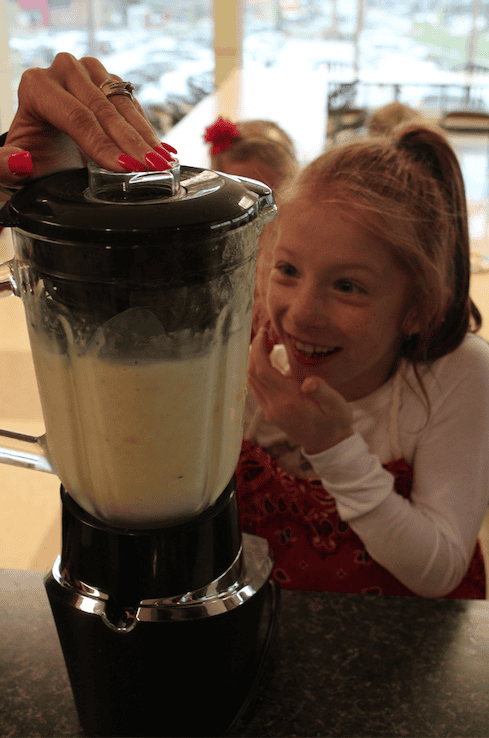 Decorate-Your-Own Birthday Cupcakes…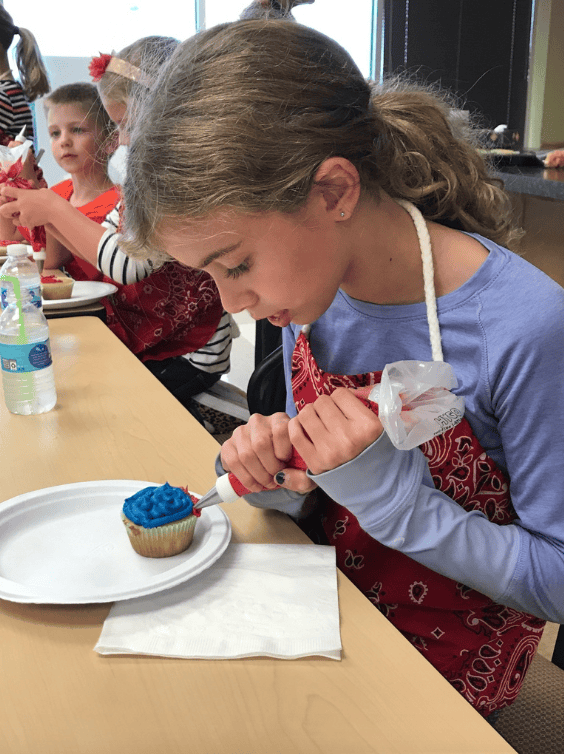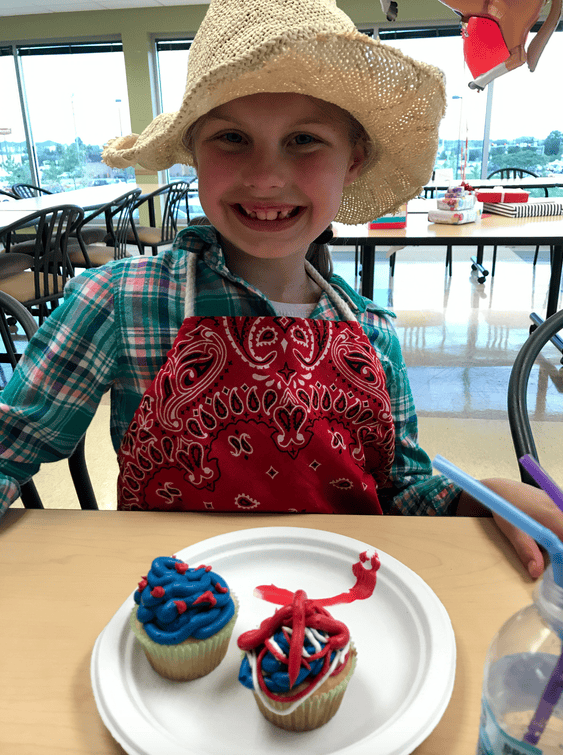 #3: I didn't have to bring plates, napkins, or even a cake. The cupcakes were just part of the party! The only supplies I brought were a few decorations, some bandana aprons that my mom made for each girl, some water bottles, and candles. Soooooo easy.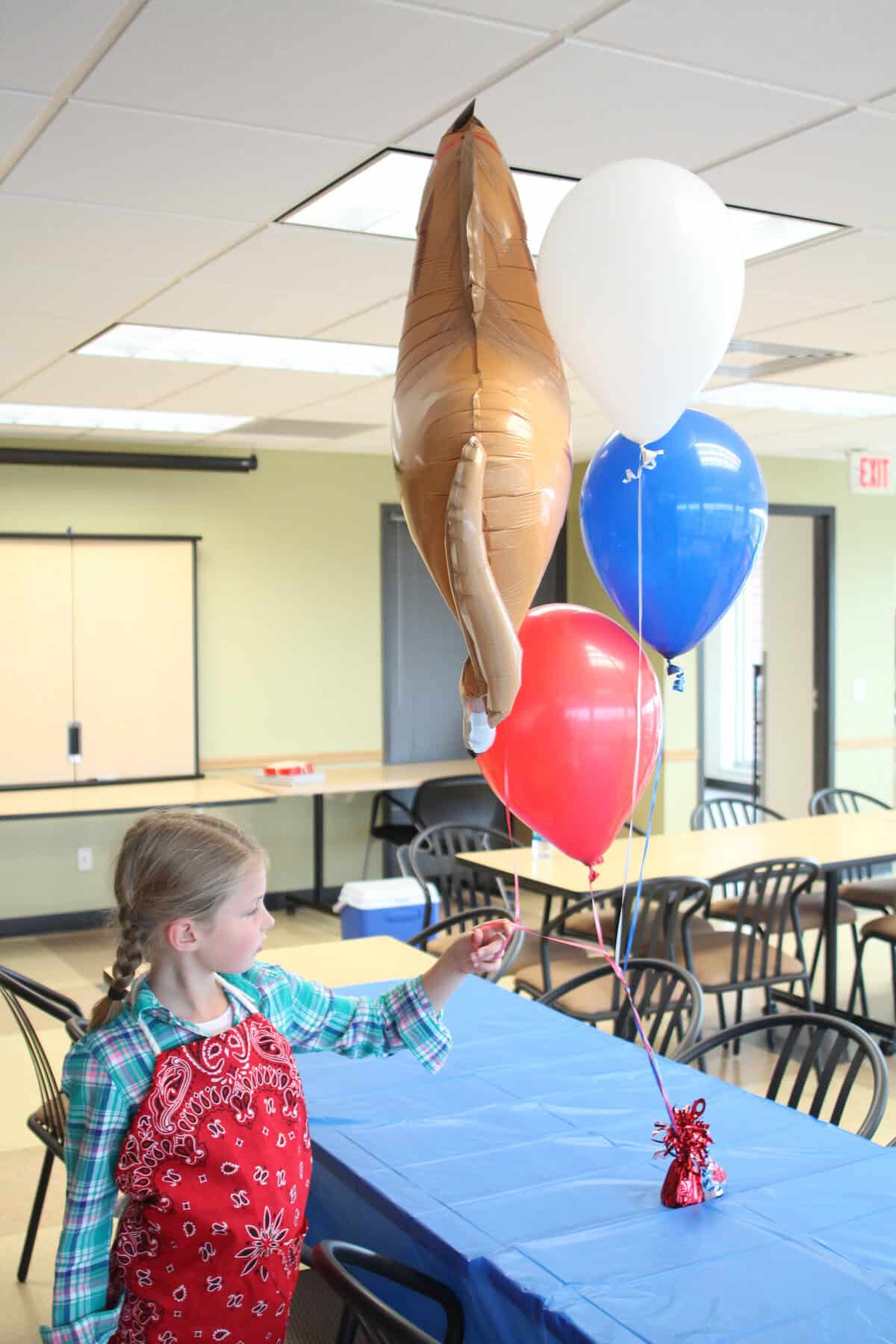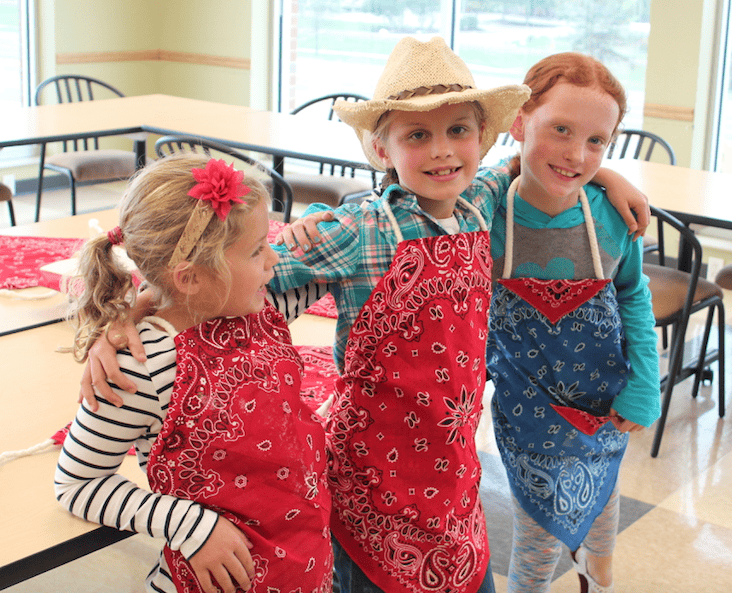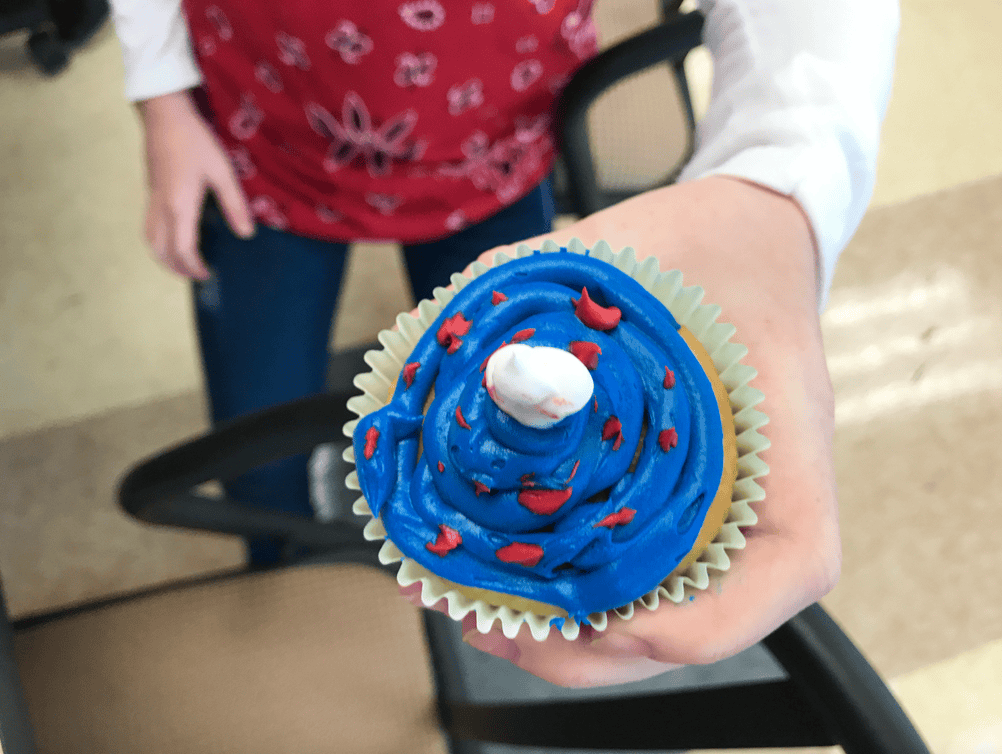 #4: Paula cleaned it all up. I think I'd pay $8/head just for someone to clean up the giant mess a cooking party makes! She was an absolute delight to work with. The girls even asked to take a picture with Ms. Paula at the end (and yes, my daughter has blue teeth from the icing).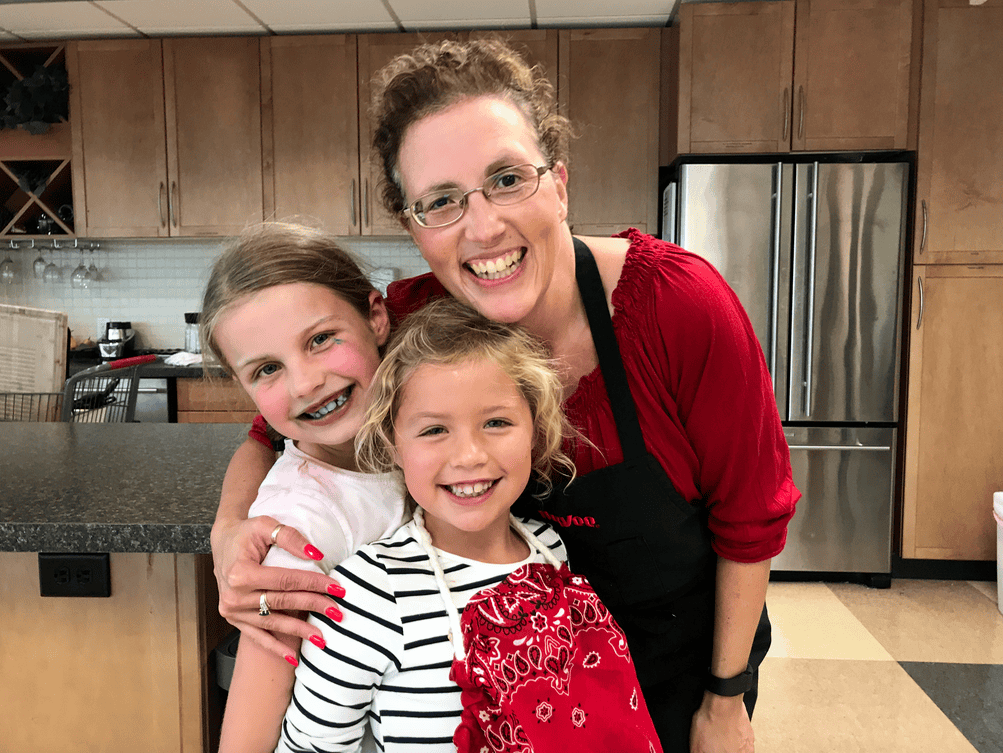 Bottom Line: I HIGHLY recommend a cooking party for elementary and even tween-age kids. You can thank me later. 🙂
Contact your local Hy-Vee Columbia store today for more details.
https://thrivinghomeblog.com/wp-content/uploads/2017/10/Screen-Shot-2017-10-17-at-10.02.31-AM.png
729
1099
Rachel Tiemeyer
https://thrivinghomeblog.com/wp-content/uploads/2019/10/thrivinglogo.png
Rachel Tiemeyer
2017-10-23 08:00:00
2020-11-13 06:49:38
4 Reasons a Cooking Birthday Party at Hy-Vee Is a Steal of a Deal