Traveling with Kids: Tips, Tricks, & Activities
Traveling with little ones can be challenging. With a little planning ahead though, a long trip with young children can be a lot smoother. Check out our traveling tips, tricks, and activities below!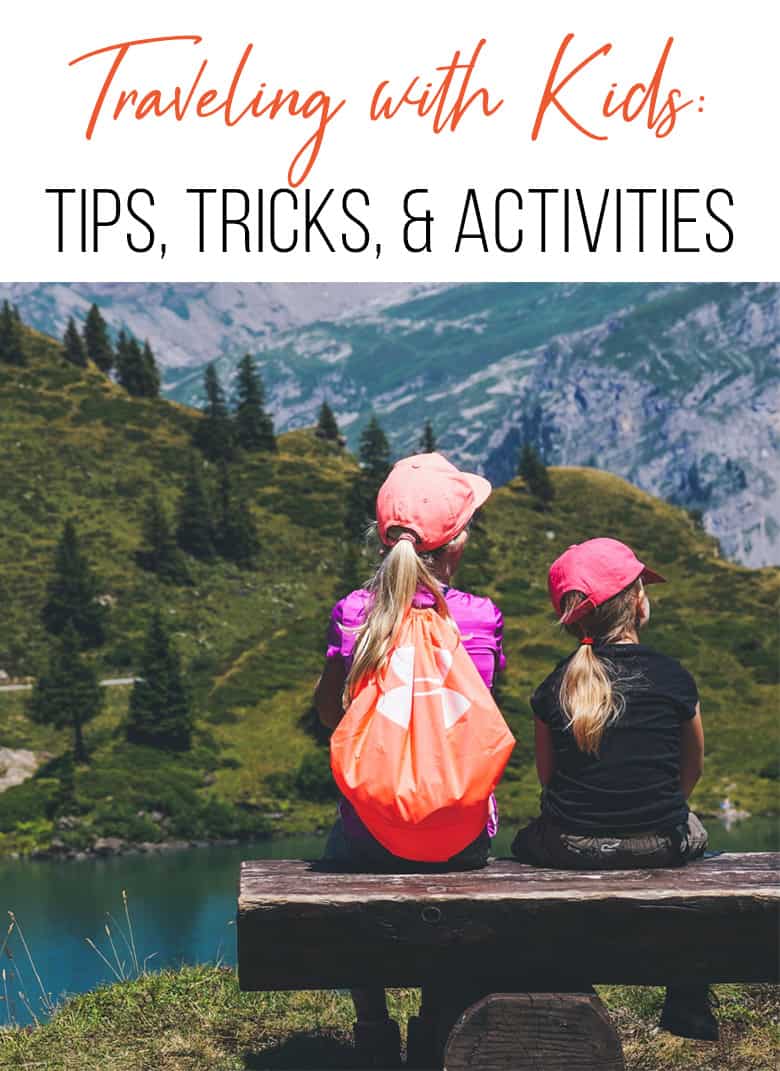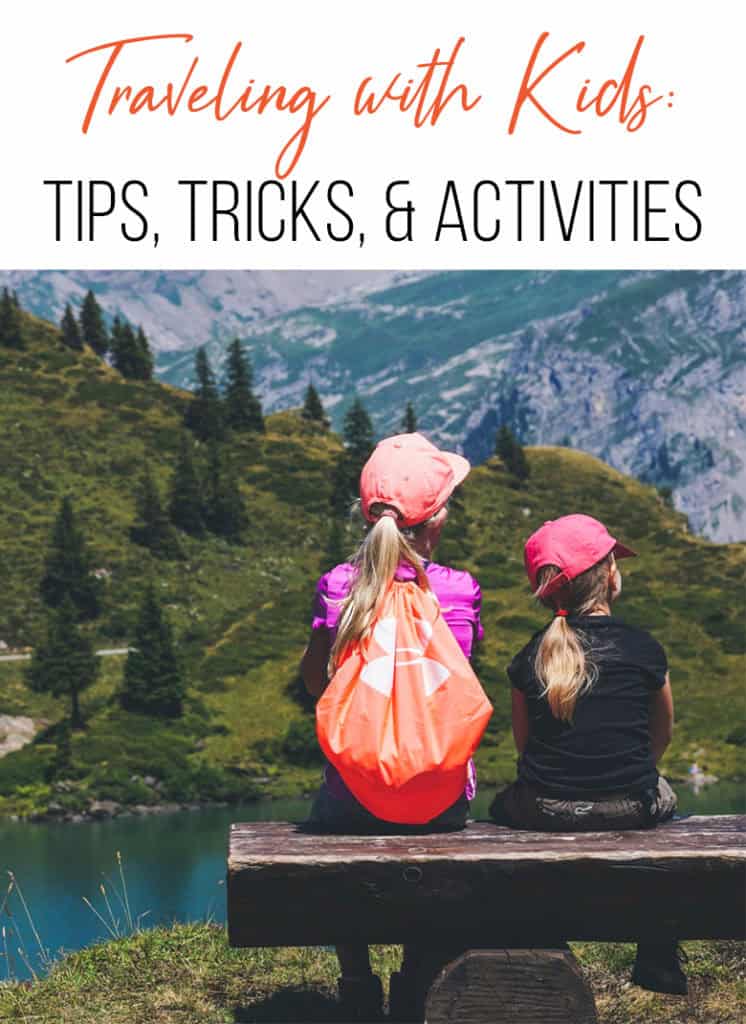 I've done my fair share of traveling with young children. Whether it be a mission trip to Jamaica with the family, a road trip to Colorado, or a 16-hour drive to the beach, I use these traveling tips and tricks over and over again. Many thanks to our readers for submitting ideas, as well!
Great Tips for Traveling with Kids:
Hit up the dollar store for cheap activities
The dollar store has a surprising amount of activities, books, learning resources that my kids really enjoy. I don't mind buying quite a few since they are so cheap!
Pack a backpack for each kid
I like to pack a backpack specifically for each kid. They don't know what's in the bag until the trip starts. I try to fill it with age-based activities, snacks, and other surprises.
Leave really early so they will sleep in the car
This really depends on the family but it works well with our family, especially when they are really young. If you can handle it, leave at o-dark-30 and cross your fingers that they'll go back to sleep in the car. If not, call it "quiet time" and play soft music, talk in low voices, and just let them sit in the back without much stimulation.
Get out of the car for Meals
This works well for a lot of reasons. It also is nice to not eat fast food and gave the parents a chance to take a break. It also is a much-needed change of pace for the kids and a chance to burn some energy. Stopping for meals made a BIG difference for all of us.
Borrow toys
Save money by borrowing some toys for the trip. To the kids, they are brand new! Novelty is always the key to entertainment. 🙂
Check out library books
I'd recommend letting them pick them out but not look at them until the trip starts. Again, novelty! You can also snag audiobooks and DVDs from your library!
Have snacks available
Duh. I like to stock up on semi-healthy snacks that take a while to eat: apple slices, popcorn, pretzels, crunchy things. They will down a pack of fruit snacks in 5 seconds. I do usually have a secret stash of suckers that I sometimes bring out for the last 30 minutes of a trip.
Use screen time strategically
We for sure use screen time when we travel but we try to use it strategically. For example, we'll let the big kids watch a movie while the youngest is asleep. Or we will save it for the most boring/longest stretch of the trip. We also like to set timers that they can see how much time they have left. Or truth be told, if someone is just being a grump and ruining the mood of the car, we will use it to change things up and hopefully reset. Every family will do this differently but don't be afraid to use it as one of the many tools in your road trip toolbox.
Mix it up
Moving seats around at a rest stop can bring a surprising twist to the trip. I even put myself in the back with them sometimes just to keep things fresh.
Travel Activities for Kids
Note: We are a participant in the Amazon Services LLC Associates Program, an affiliate advertising program designed to provide a means for us to earn fees by linking to Amazon.com and affiliated sites. Read our full disclosure policy here.
Below is a list of ones I've personally used as well as reader favorites.
My kiddos love these Water Wow cards. The "pens" are filled with a little water that is painted on the cards revealing a hidden picture. They only use a little bit of water and aren't messy at all. The cards dry after a few minutes and then can be painted all over again. A huge hit!
Man, these things have been around for AGES, haven't they!? I used to love the hidden picture pages found in the Highlights magazines. This is an entire book of hidden pictures!! I love these because almost any age can participate.
These are the bomb. They can be used over and over again. My one tip is to try to keep them a tad organized. Don't just let them take all the stickers off at once. Keep the right stickers with the right scene and the kiddos will enjoy them more.
This was by far my son's favorite activity while on our road trip. They have both girl and boy versions available. While each page can only be done once, it takes them quite a long time to get a whole page colored. Using this wooden "pencil," kiddos scratch away a top layer to reveal a colorful picture underneath. Older kids would enjoy creating their own patterns while younger kids enjoy the task of revealing something underneath.
Reader Favorite Travel Products/Activities:
Hope this little roundup helps you out with any future road trips. Happy travels!
https://thrivinghomeblog.com/wp-content/uploads/2019/06/traveling-with-kids.jpg
1071
780
Polly Conner
https://thrivinghomeblog.com/wp-content/uploads/2019/10/thrivinglogo.png
Polly Conner
2019-06-12 10:31:51
2021-04-12 12:13:42
Traveling with Kids: Tips, Tricks, & Activities