5 Ways Market Grille Surprised Us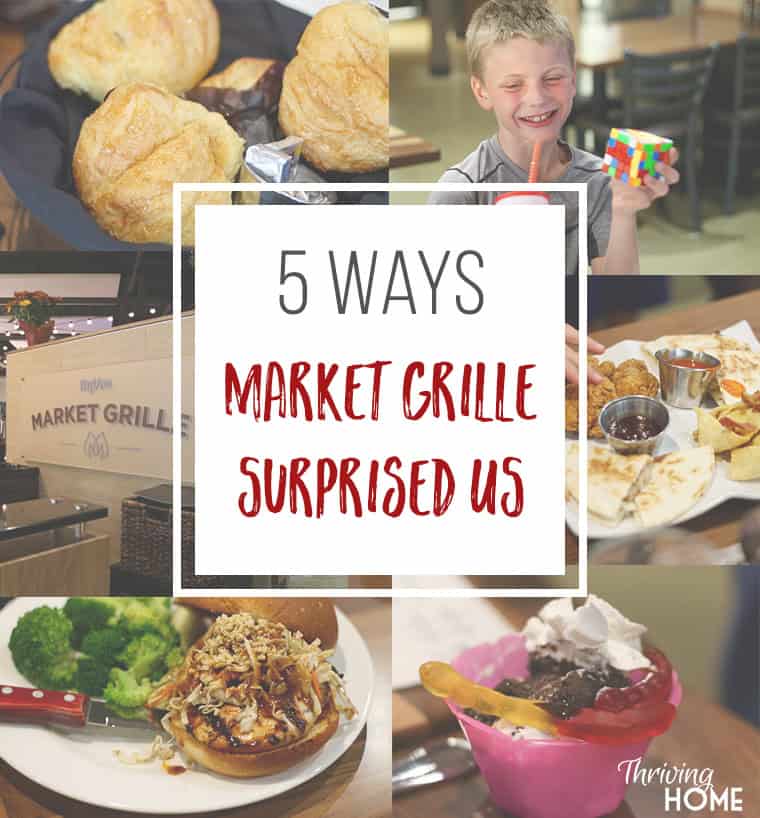 Sponsored by Hy-Vee Columbia.
If you're a mid-Missouri local, this post is for you. Maybe you heard that two of the Hy-Vee stores in Columbia have now opened a restaurant called Market Grille. And, maybe like me, you were skeptical when you first heard it. A restaurant in a grocery store? Really? Why would I go there with all the other options in town?
Polly's family and my family met together to eat dinner there the other night to see what all the hubbub is about. As you may imagine, eating out together had the enormous potential for disaster, with six kids ranging in ages 7 months to 10 years. But, we took the plunge none-the-less, simply hoping that at a minimum we could enjoy one night off of cooking. Our low-ish expectations, however, were far exceeded.
What was our impression of Market Grille? Well, it honestly pleasantly surprised us, especially in these five ways…
5 Ways Market Grille Surprised Us
1. The atmosphere. I expected a slightly upgraded cafeteria. Instead, we walked into a modern, airy space strung with white lights. Elements of natural wood and wrought iron were woven throughout the restaurant, giving it a warm yet clean feel. In addition, there were TVs in the bar area, as well as, a few in the dining part. It wasn't loud, though, which meant we could have conversation at the table (in between kid interruptions, of course).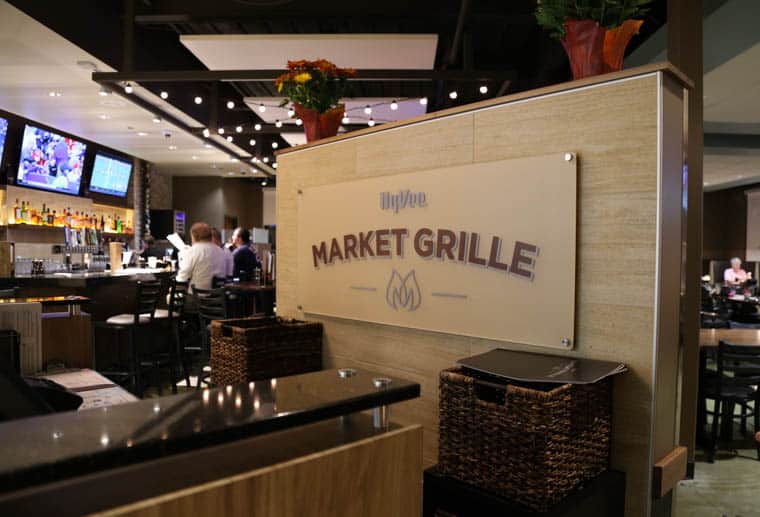 This was definitely no cafeteria or even a standard chain restaurant. It turned out to be a fun environment for the whole family.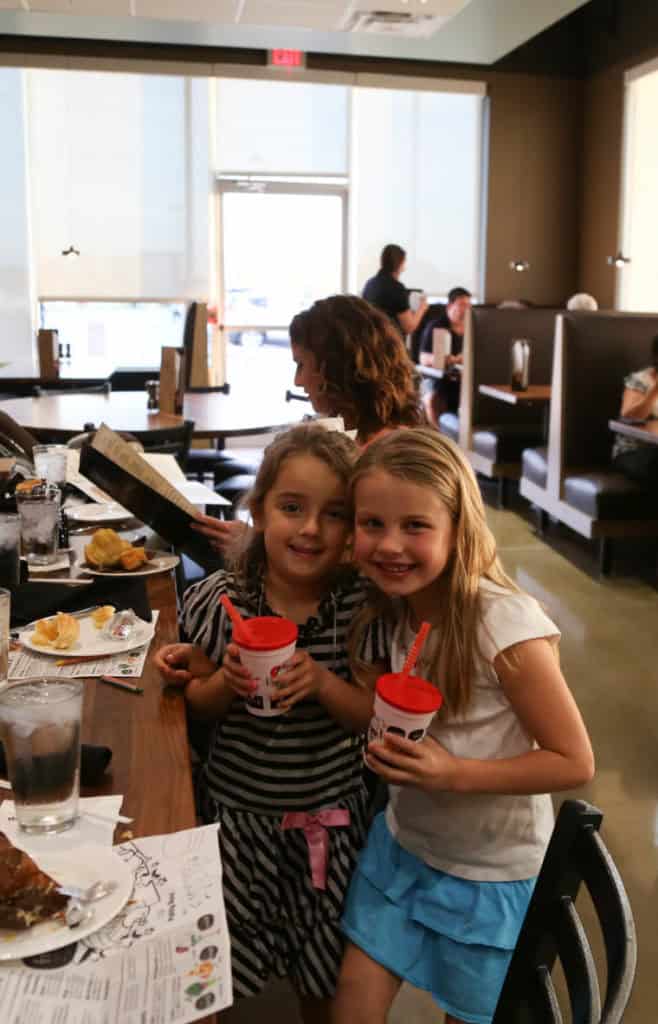 On the other side of the dining area was a stocked, wooden bar offering an expanse of liquors, beers, and wines. Note to self: This would be a fun place for a quick date or to meet up with friends for a drink and appetizer or dessert one night.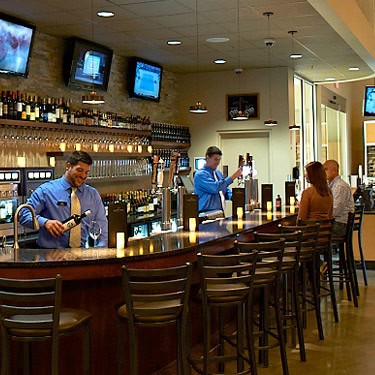 2. The menu. Market Grille's menu boasts an impressive and extensive list of gourmet sandwiches, flatbread pizzas, salads, and a variety of entrees. They even serve breakfast from 6 a.m.-11 a.m. daily. My husband meets a group of guys there regularly in the morning and loves it!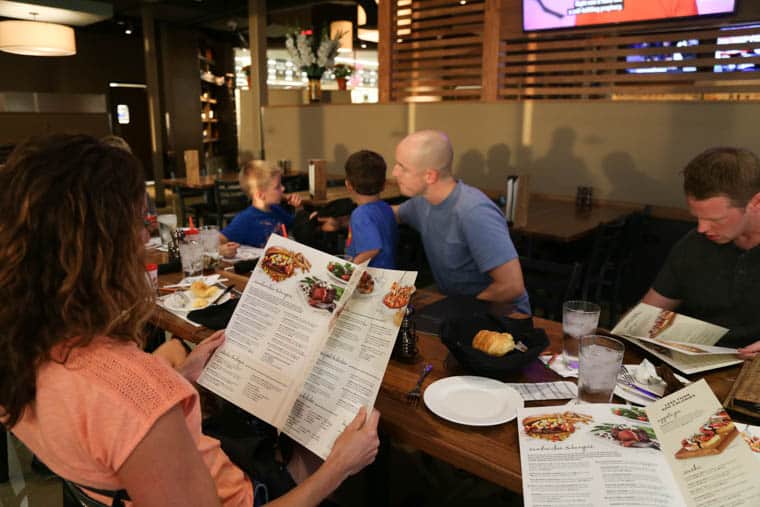 3. The free bread. One of my biggest pet peeves at a restaurant is mediocre bread. And one of the greatest perks is good (and free) bread. Market Grille nails it with their bottomless honey rolls at the beginning. If you like Texas Roadhouse rolls, you'll love these!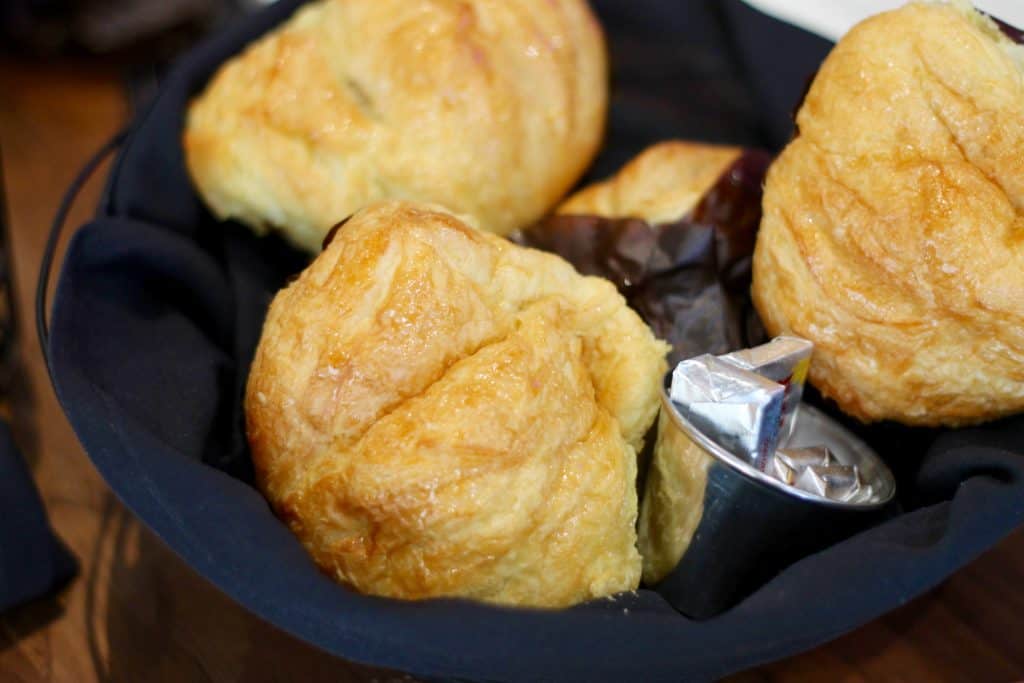 We had to set limits for the kids or I think they could have eaten their weight in these things.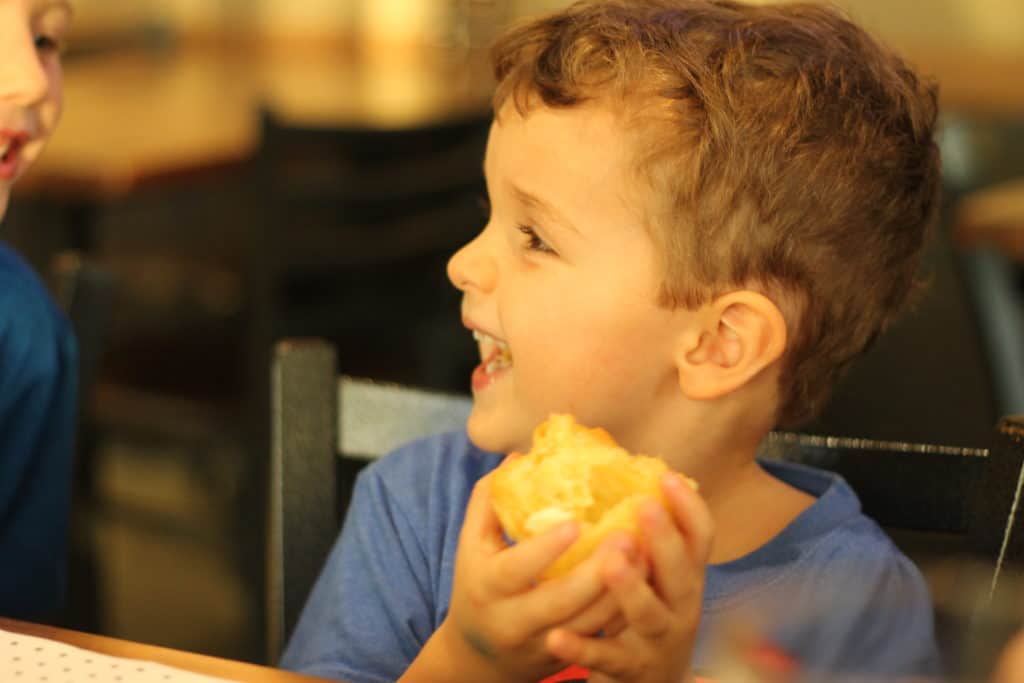 4. The food. We've been eating Hy-Vee hot bar food for years, just because it was convenient and fast. So, I was expecting the same quality at Market Grille. This is where our expectations were majorly challenged. Our dishes, everything from the Variety Appetizer Plate to the Thai Chicken Sandwich (mmmmm!!!) to the kids' meals were delicious and appealing to the eye. And we felt that the prices were very reasonable for the quality and amount of food we got.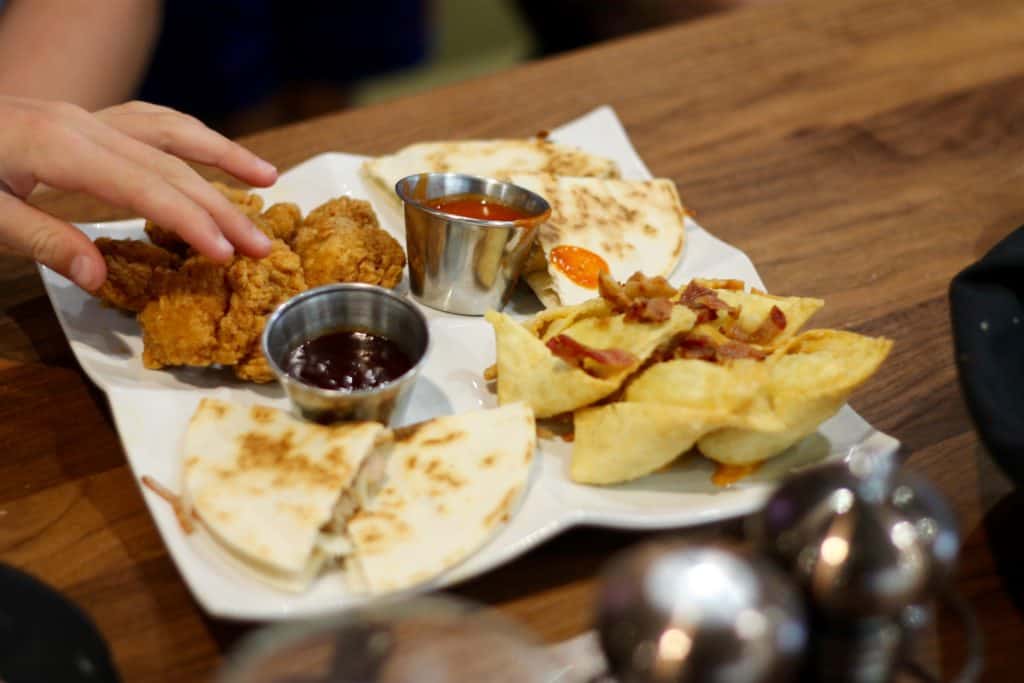 My husband and I got the Thai Chicken Sandwich and I highly recommend it. (You don't normally have to get steamed broccoli, but I was just trying to balance out all that yummy bread I had eaten before the meal began.)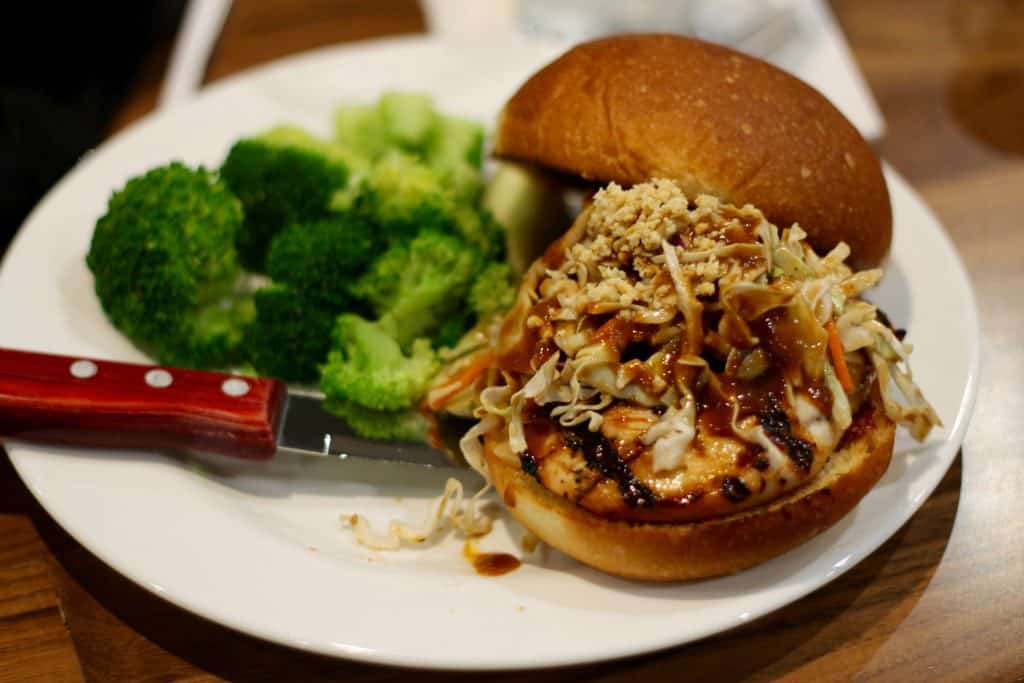 Oh boy, and those kids' meals made everyone happy, even my "I have to order off the adult menu" 4th grade boy!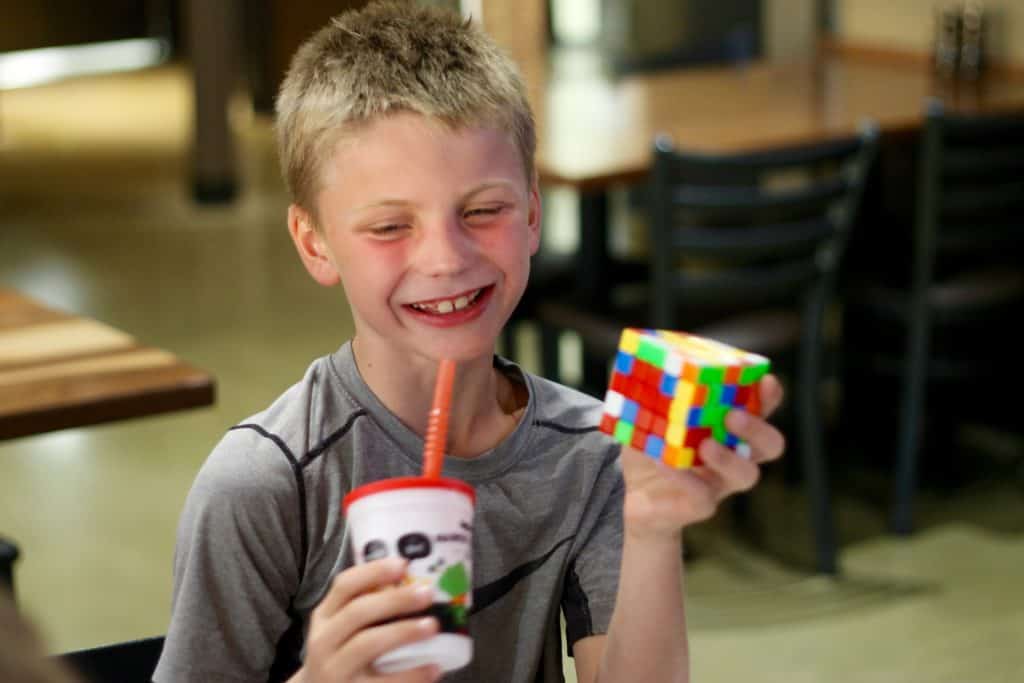 They came complete with a drink, meal, and dessert of choice for only $4.99.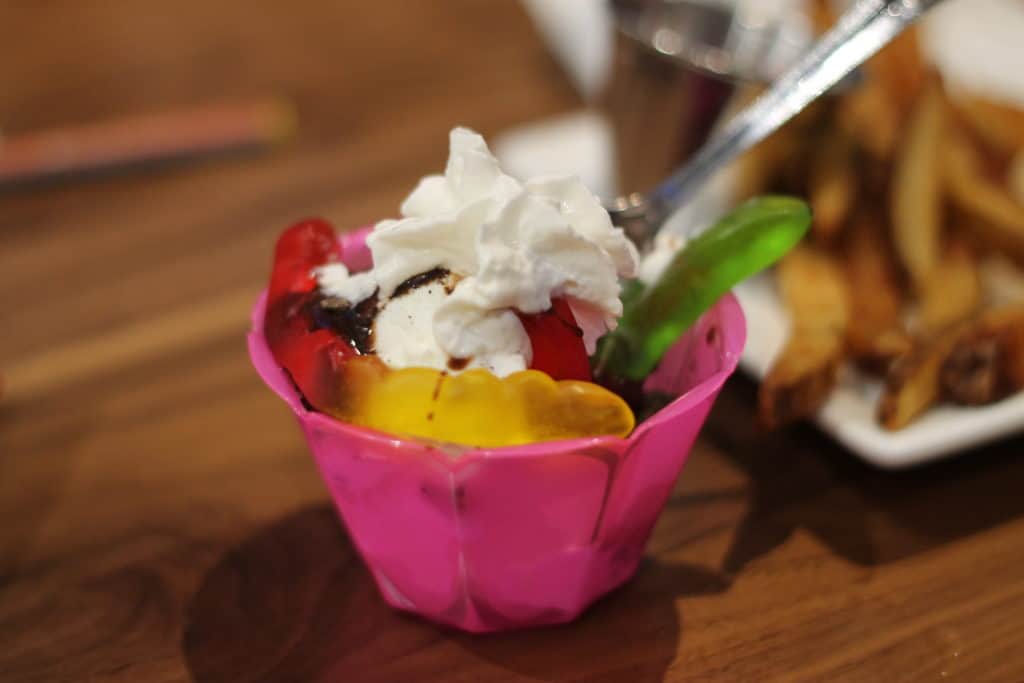 5. The nightly specials. Market Grille offers a staggering amount of specials all week long. My parents swear by the Saturday night $10 Sirloin Steak special. We swear by the Tuesday night "Kids Eat Free" one! Here's the break-down…
Happy Hour: $2 Draft Beers, $3 Craft Beers, $4 Mixed Drinks, $5 Glasses of Wine, and $6 Flatbread Pizzas; Every day from 2-6 p.m.
Monday: $10 Unlimited Colossal Wings and Hand-Cut Fries from 11 a.m. – Close
Tuesday: Kids Eat Free from 11 a.m. – Close
Wednesday: 1/2 Price Sushi + 1/2 Price Bottles of Select Wine from 11 a.m. – Close
Thursday: 2 Meals for $20 from 11 a.m. – Close
Friday: Buy 1 Burger, Get One 1/2 Off + 1/2 Price Bottles of Select Beer from 11 a.m. – Close
Saturday: $10 Sirloin Steak Night from 4 p.m. – Close
Sunday: Sunday Brunch from 9 a.m.- 2 p.m. + $6 Flatbread Pizzas from 4 p.m. – Close
My pal Chef Bryan, the executive chef at Market Grille now, said Sunday Brunch is where they really shine. There's a carving station, made-to-order omelets, a chef's special, and bottomless Mimosas and Bloody Marys.
Bonus: Order online and pick up to go. Need to run by the grocery store for a few items around dinner time? Why not order your food online and pick it up on the way out? Visit Market Grille's website to begin.
I just want you all to know that we wouldn't have taken on this Hy-Vee sponsored review if we didn't fully back what we wrote here about our experience. We will be back to Market Grille ourselves very soon!
https://thrivinghomeblog.com/wp-content/uploads/2016/10/5-ways.jpg
818
760
Rachel Tiemeyer
https://thrivinghomeblog.com/wp-content/uploads/2019/10/thrivinglogo.png
Rachel Tiemeyer
2016-10-26 10:00:00
2019-08-23 08:41:50
5 Ways Market Grille Surprised Us