5 Creative Ways to Get Your Kids in the Kitchen This Summer (and Why It's So Beneficial for You and Them!)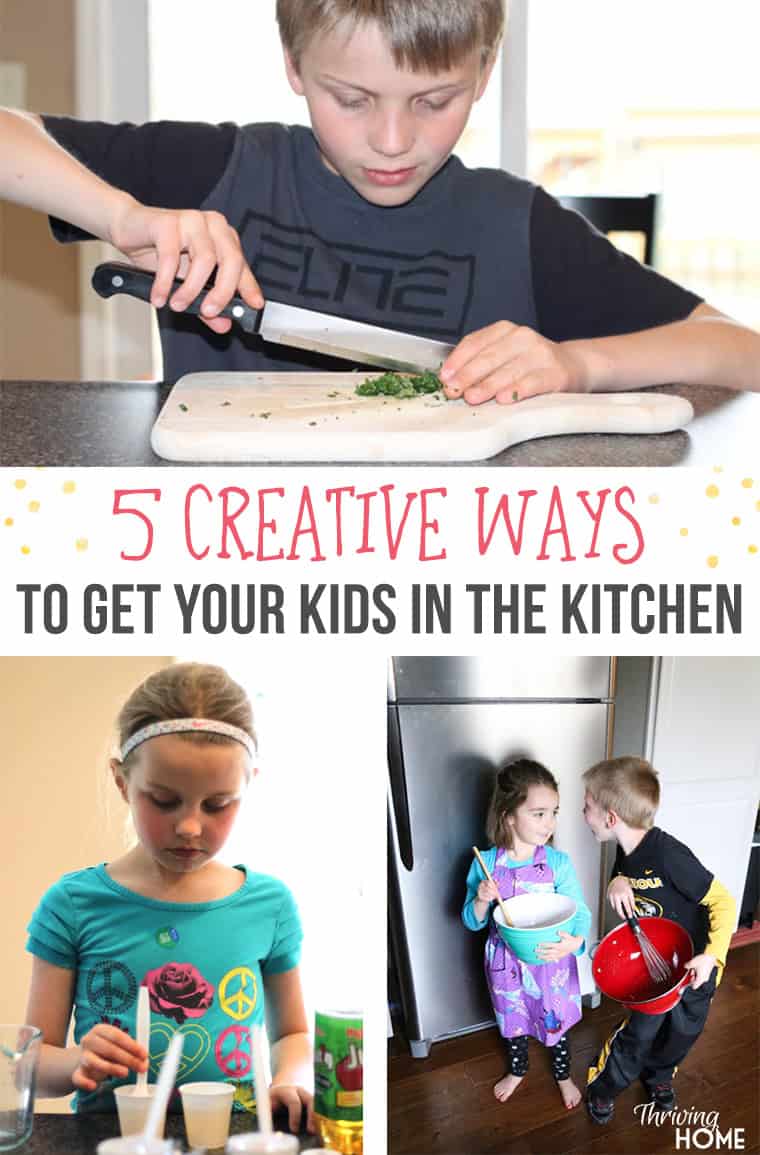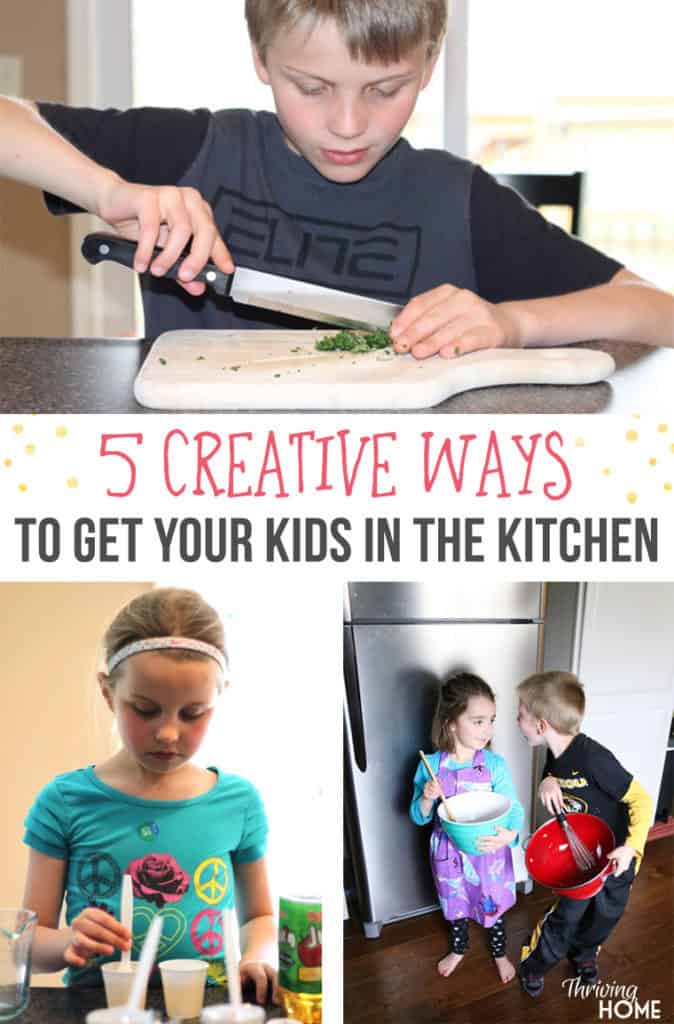 Sponsored by Frigidaire Gallery®
Note: We are a participant in the Amazon Services LLC Associates Program, an affiliate advertising program designed to provide a means for us to earn fees by linking to Amazon.com and affiliated sites. Read our full disclosure policy here.
I've always looked forward to summer break as a way to spend time with my children. Those 10 weeks provide extra unscheduled hours to instill in my kids our family's values, life skills they will need as they grow, and to expand upon what they are learning during the school year.
One of the best ways I've found to accomplish these goals and have fun together is simply cooking in the kitchen with my kids. Think of all the benefits when we take a little extra time to include them in the kitchen. We can teach them:
math skills (measuring, doubling or cutting recipes in half, etc)

reading and comprehension skills as we follow the steps in recipes

team work with other family members

science by watching reactions occur in baking, talking about germs, etc.

health and nutrition

creativity as we invent recipes or decorate desserts

life skills necessary for independence as an adult

how to contribute to our family in a meaningful way

to think of others by giving away food to a person in need

to experience new ingredients and recipes
Not only that, but teaching our children to cook can pay off for parents as well! Let's face it. It's work to have kids in the kitchen at first. The floors and counters will likely look like a small bomb went off after making a cake. You may find yourself cleaning up peanut butter smears off the walls or walking through sticky patches on the floor.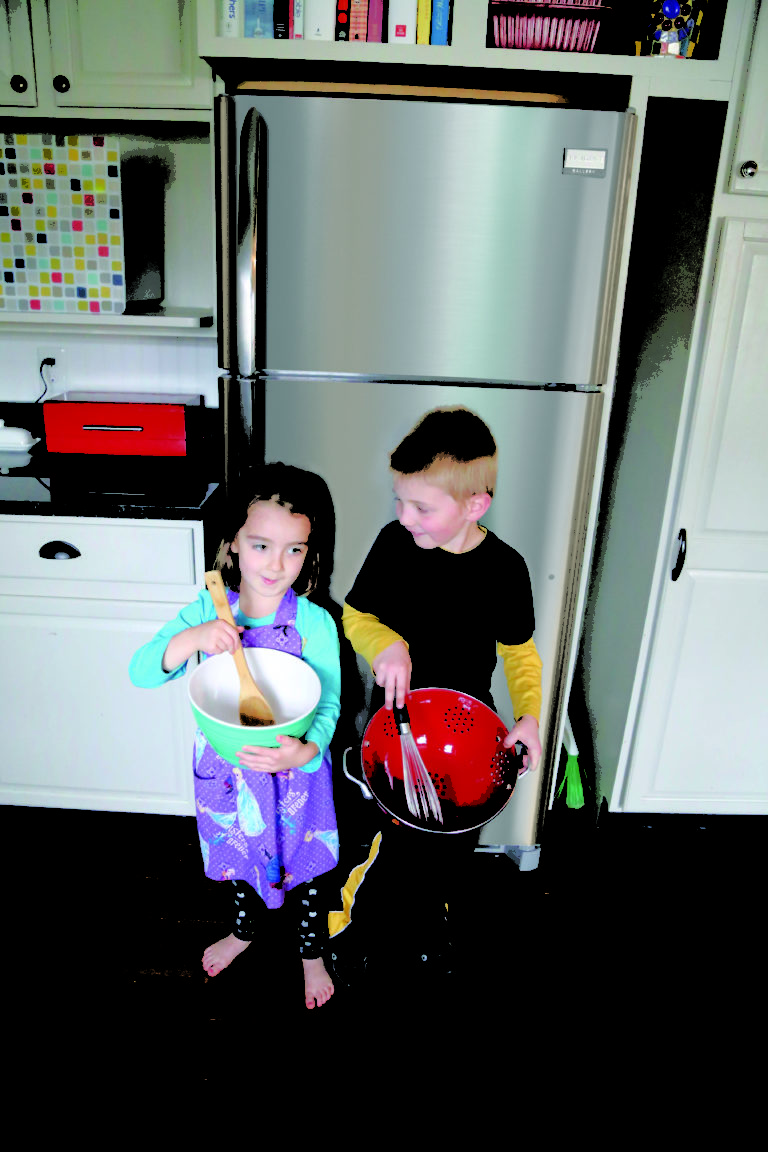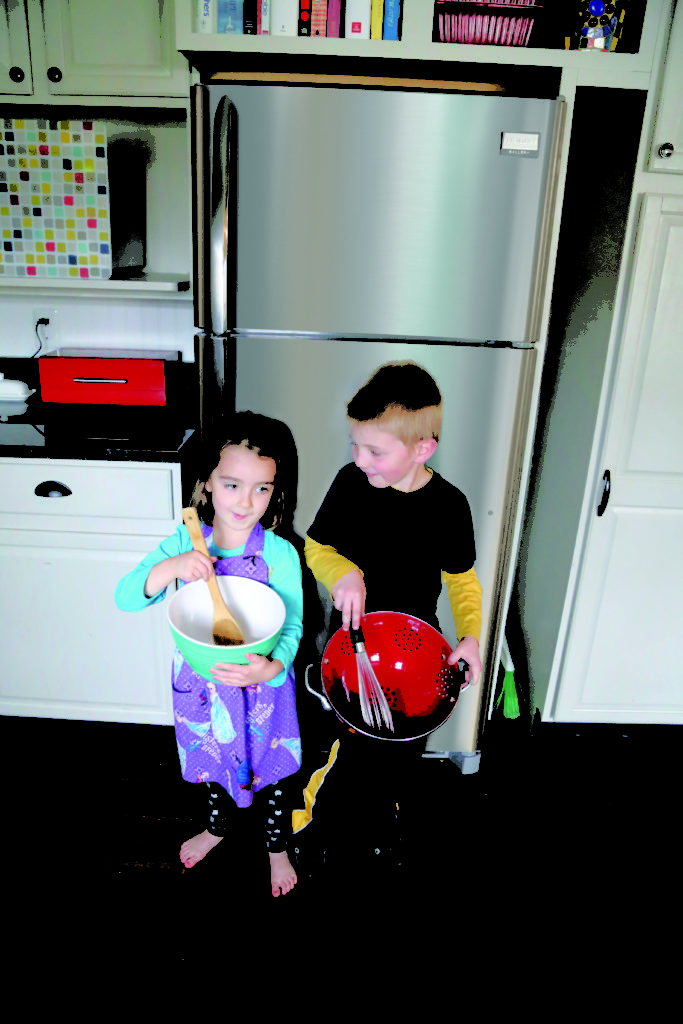 Over time, however, we can teach our children how to prepare their own meals and clean up after themselves, giving us more time to take care of other responsibilities. My oldest son Jack (age 9) now makes his own fried eggs and prepares his Frozen Whole Wheat Waffles or Homemade Instant Oatmeal Pack many mornings a week for himself and his siblings. It's so helpful!
Our children can also help us with meal prep if we designate easy tasks to them like snapping green beans, tearing lettuce, washing fruit, or chopping herbs. I often put my kiddos to work at the counter chopping ingredients I'll need for soup or salad. Most importantly, time spent in the kitchen together is quality relational time. We chat about life, laugh together over mistakes, and celebrate victories!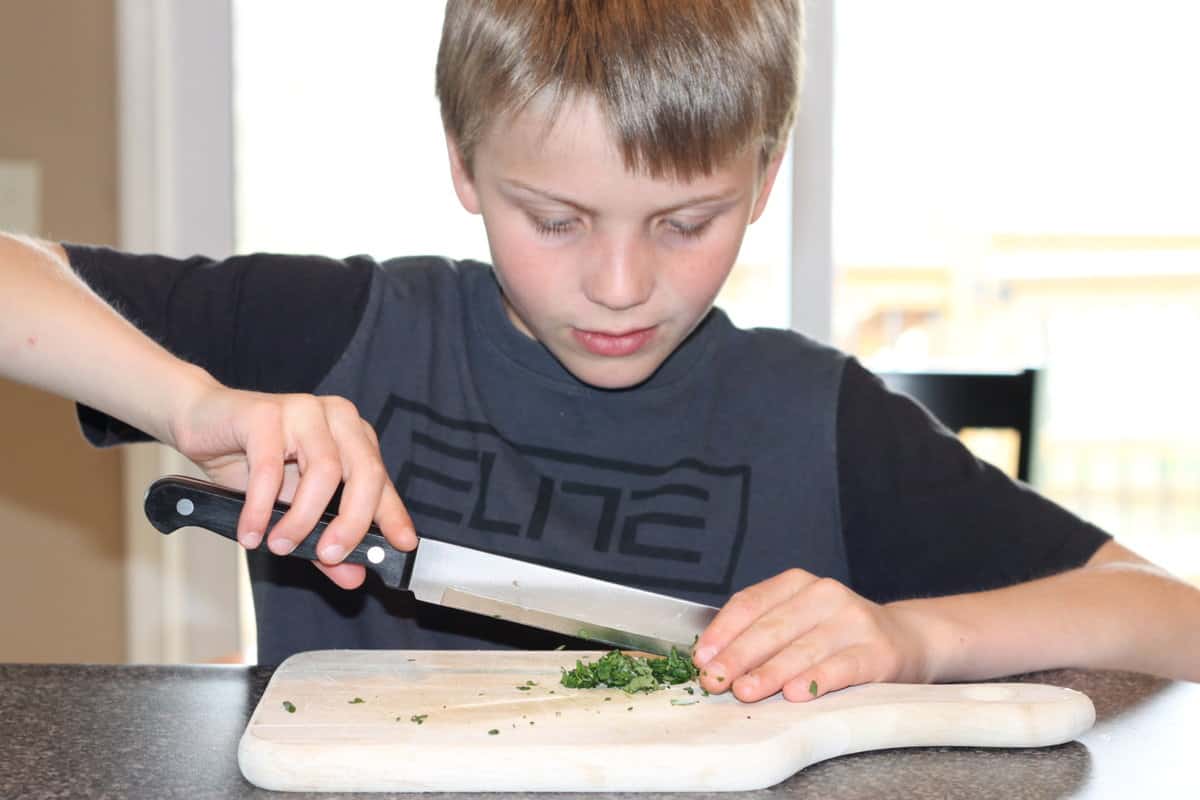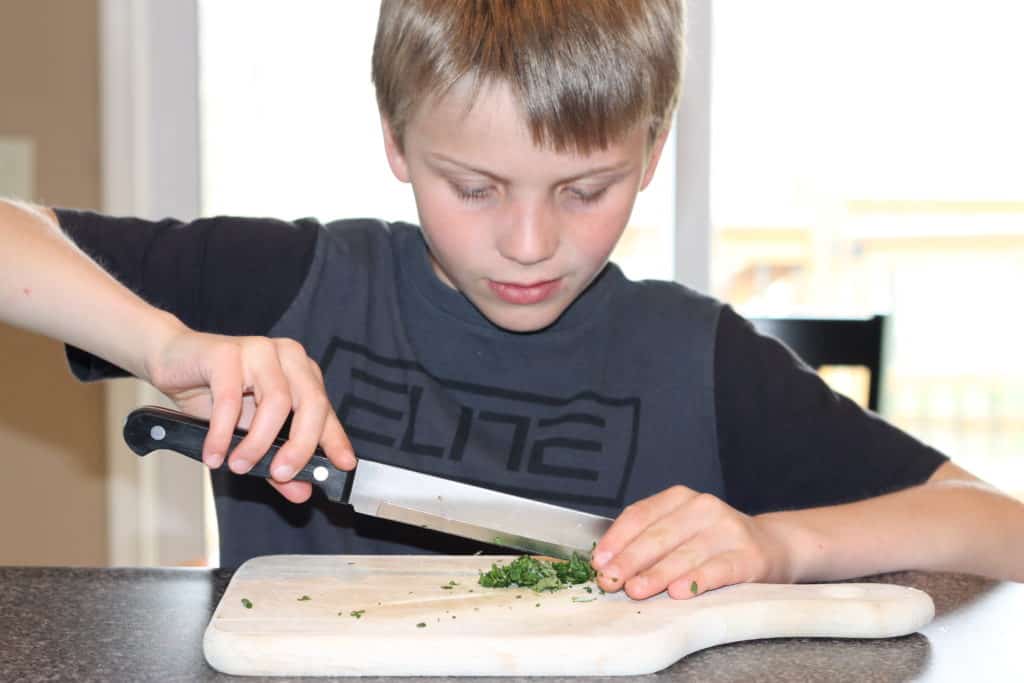 If we are patient and invest in our kids while they are young, we will reap the benefits of cooking together more and more as they mature. To help you get started or continue a tradition you may already have, here are 5 creative ways to get your kids in the kitchen this summer:
1. Meal Plan Together
One of the best ways to get your kids to "buy in" to eating healthy, homemade food around the table together is to let them help you choose the meals. Print off a Menu Planner like our free one and then involve them in helping select dinner options. You can offer a list of ideas or search Thriving Home's healthy Recipe Index and Real Food Menu Plans together. What a great way to not only introduce new recipes to your children, but also teach them how to plan ahead so your family can save money and eat healthier all week long.
2. Food Storage Game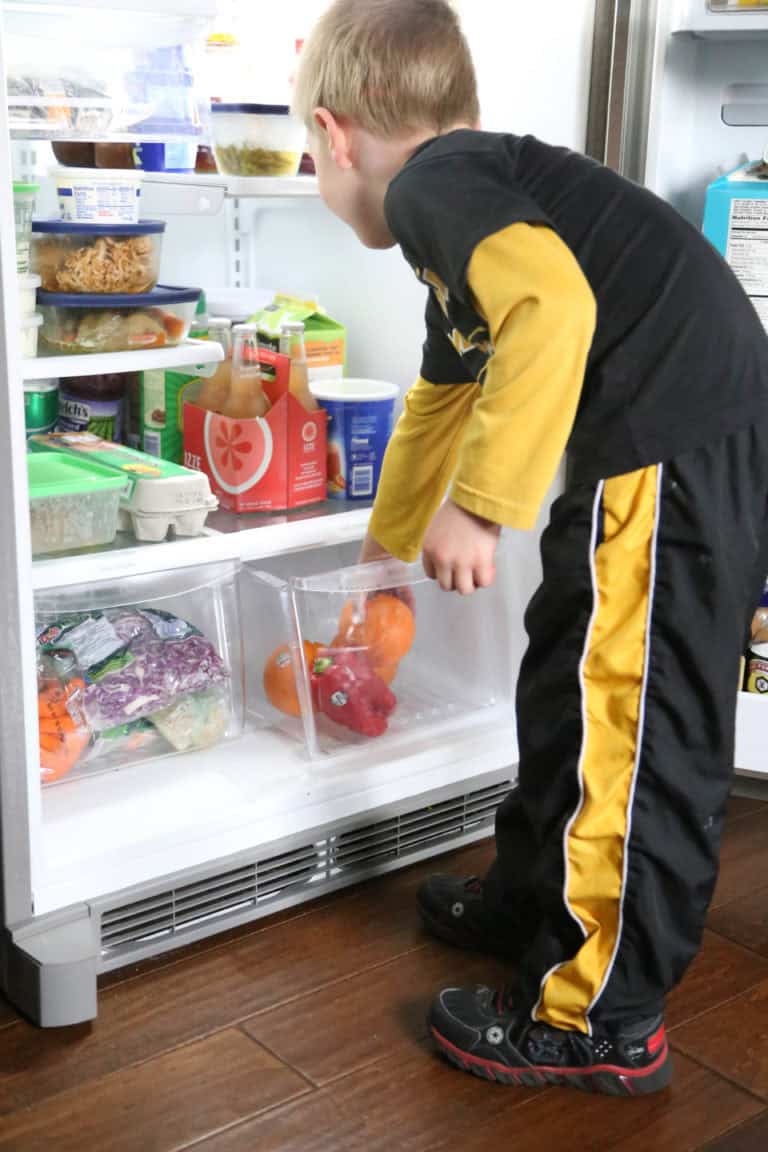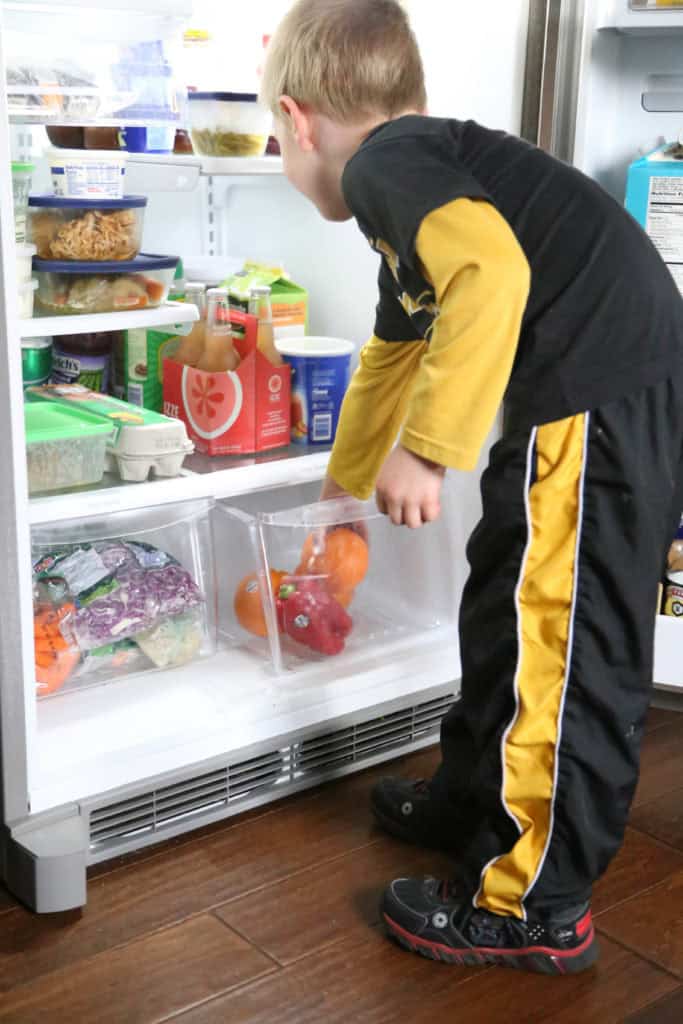 Equip your kids with the knowledge they need to help you (and eventually themselves someday) to put away groceries in the right spot! Teach your little ones how to store food properly through a fun sorting game called "Where Does the Food Go?".
Simply print a free copy of "Where Does the Food Go?" game, cut out the food items, and work together to glue them to their proper spots in either the Refrigerator, Freezer, or in the Pantry.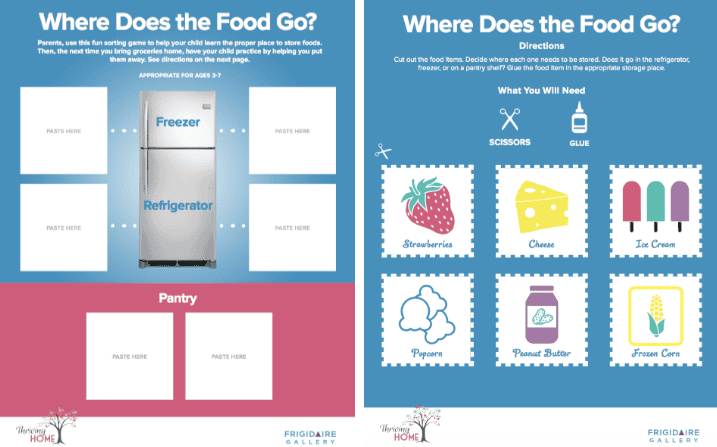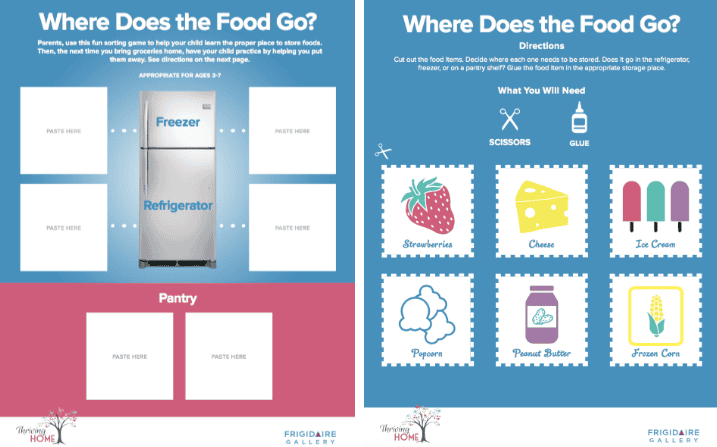 Then, the next time you bring home groceries, let the kids practice their skills while putting real groceries away! My 5-year-old son, Ben, (above) and Polly's 4-year-old, Adelyn, (below) really got into this game.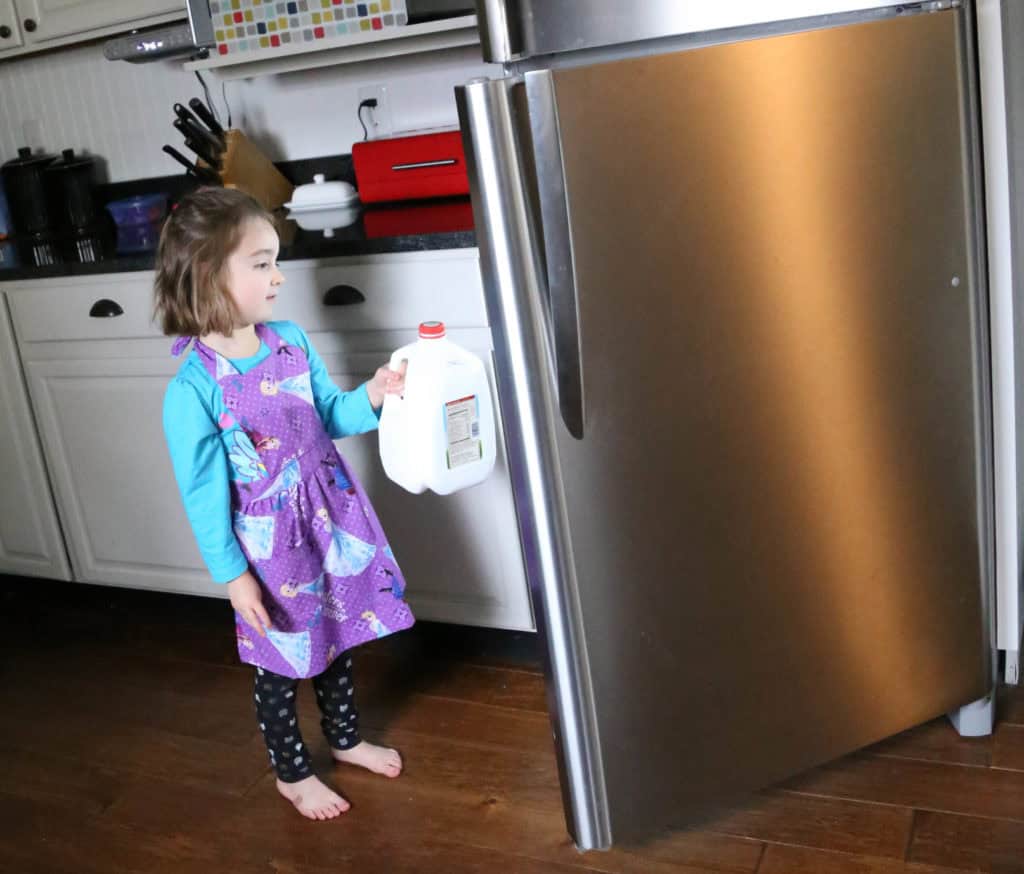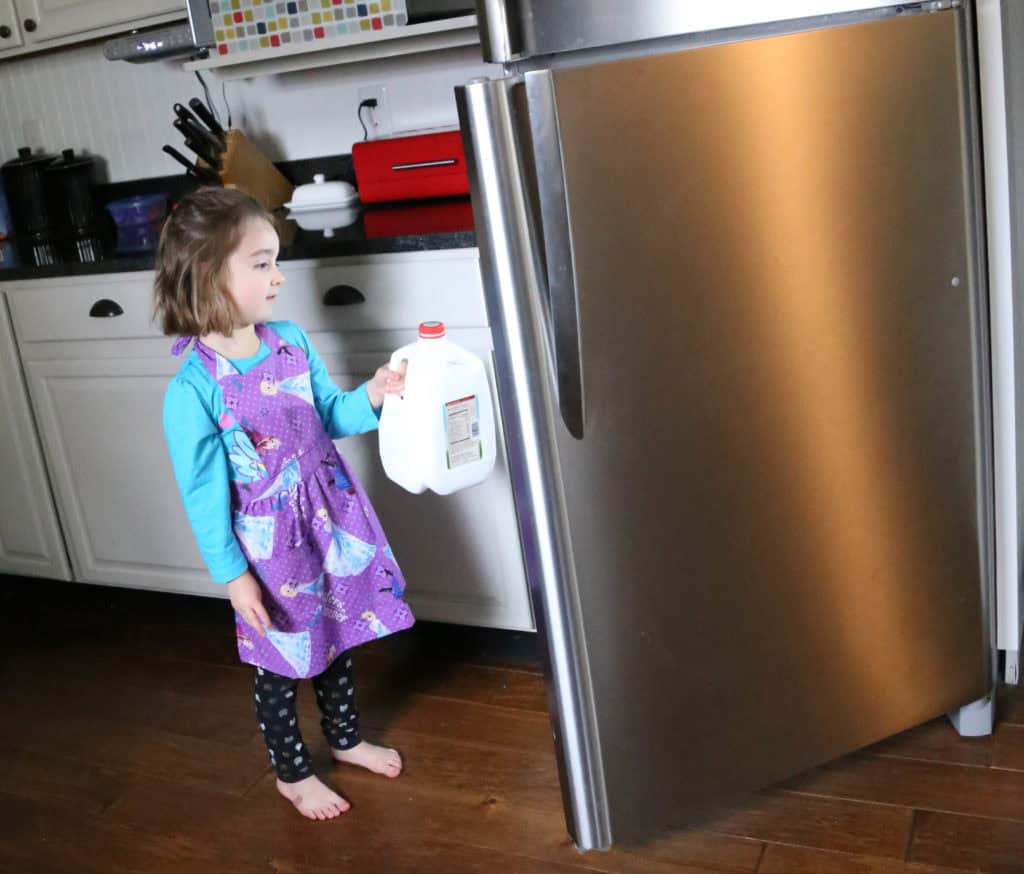 3. Create Personal Snacks
Create personalized snacks and designate an area in the refrigerator for each child, allowing them to put their creative touch on a name tag and the healthy goodies that go in their space.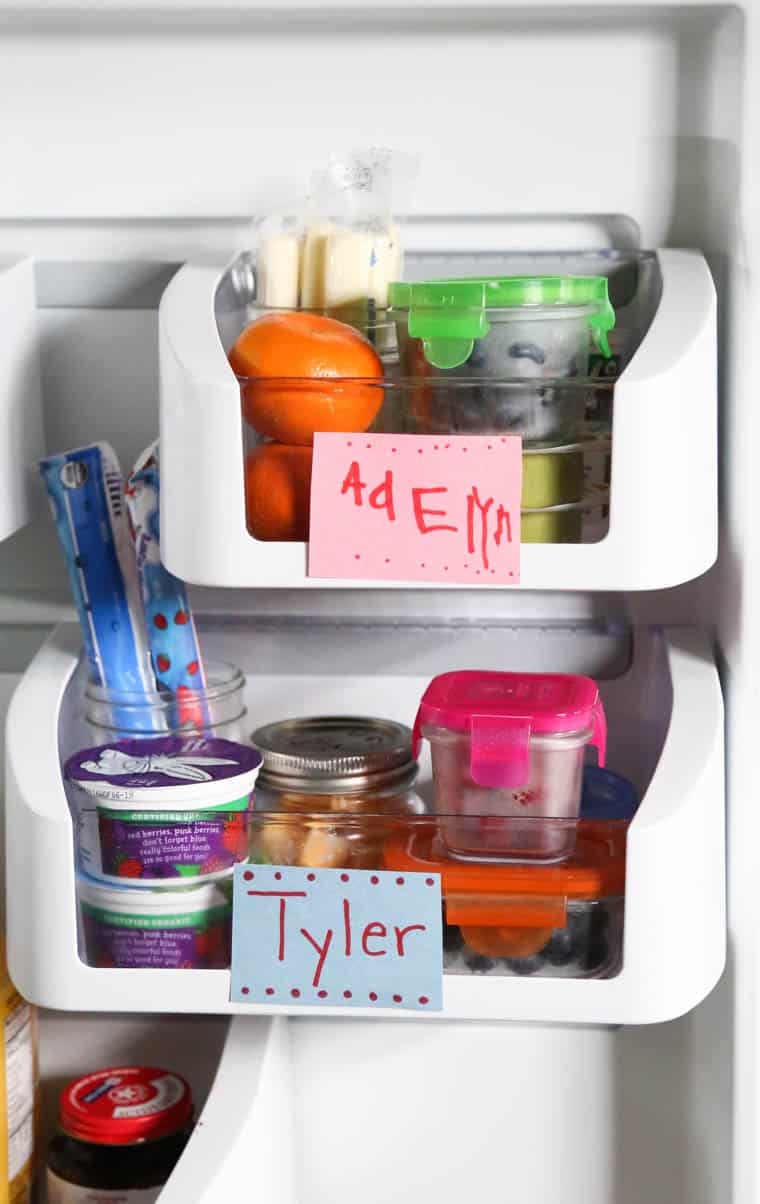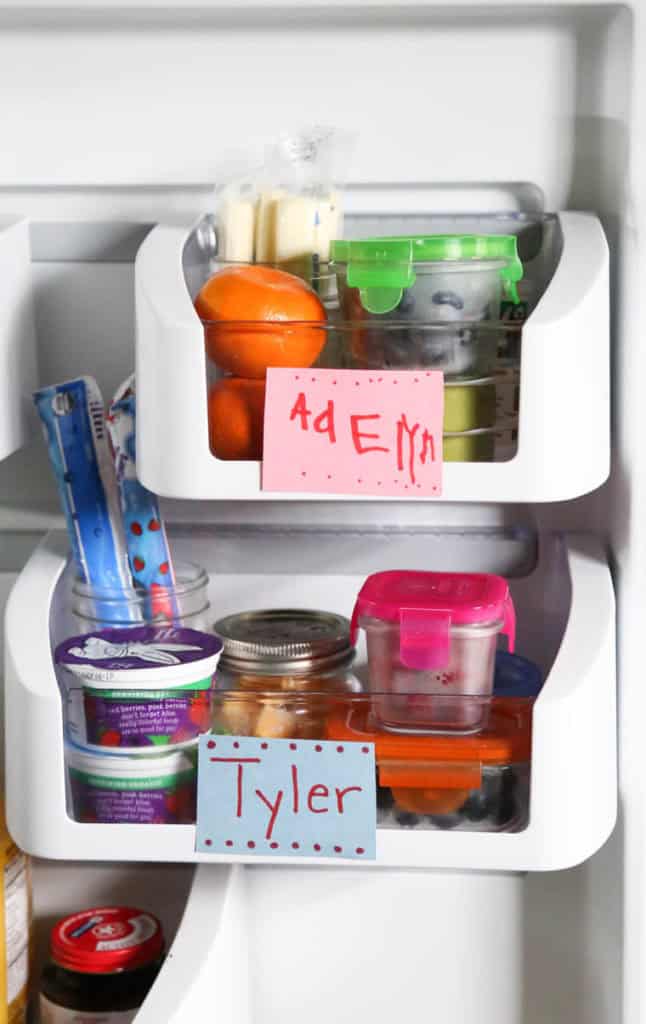 Our Frigidaire Gallery Top Freezer Refrigerators with Custom-Flex Bins make this fun idea a cinch! The fridge includes bins in all shapes and sizes that easily slide around the door to create the organizational combo that's best for your family. Here's an example of how Polly and I arranged our doors differently with healthy snacks last summer: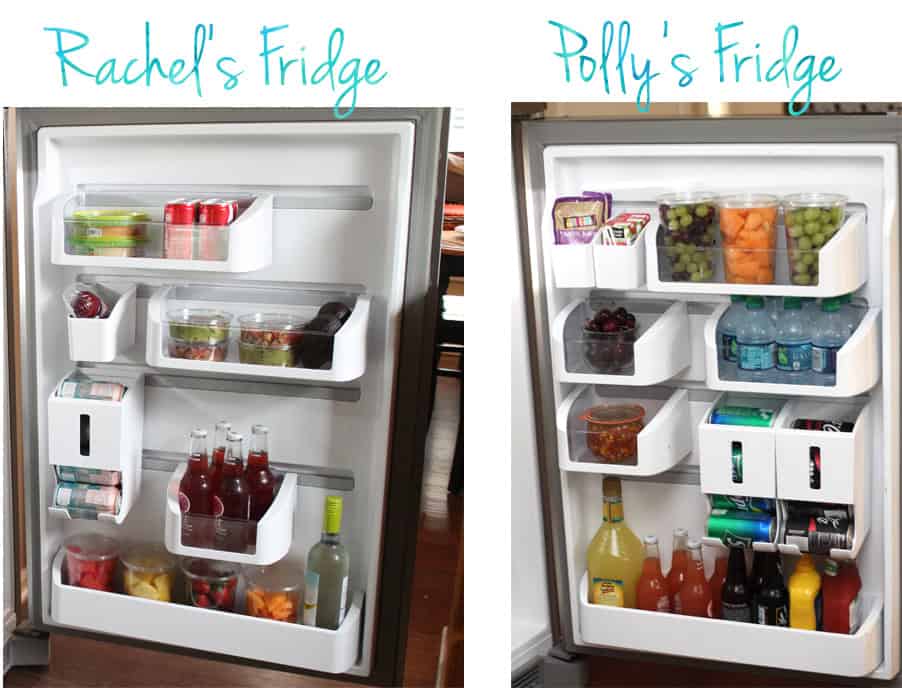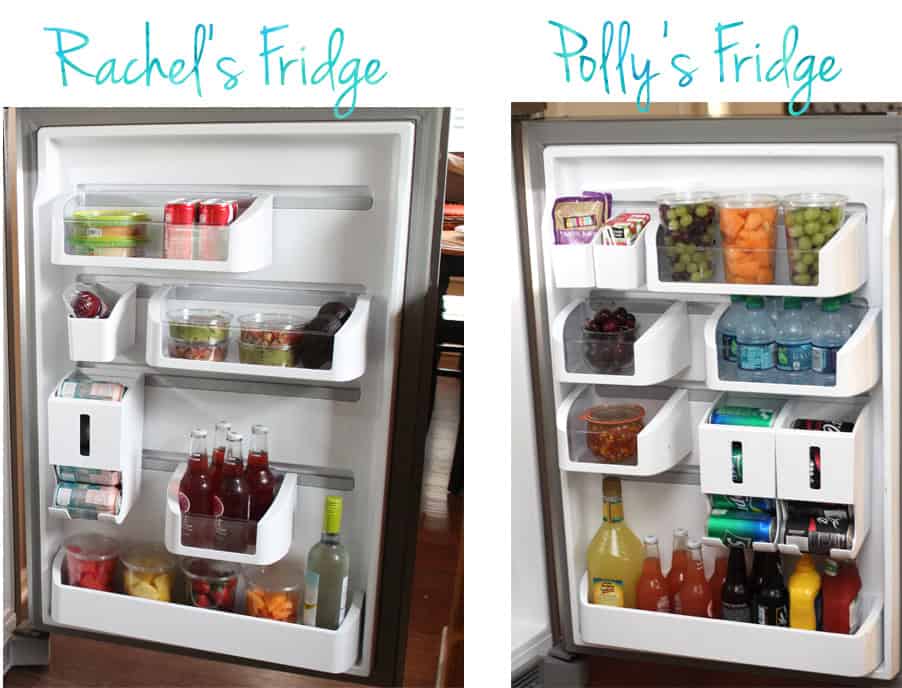 Learn more about the Frigidaire Gallery Custom-Flex Refrigerator by swinging by the Frigidaire website.
After creating a personal snack space, prepare healthy snacks with your children to stock your fridge and their snack box. Ideas of what to prep together with your kids:
chop veggie carrot and celery sticks

slice hard cheese for crackers

make

homemade hummus

or

ranch dip

make fruit kabobs with strawberries, pineapple chunks, and grapes

create yogurt parfaits by portioning out yogurt and frozen blueberries in individual storage containers (when ready to serve, top with

homemade granola

from the pantry)

make

breakfast cookies

and store in the refrigerator or freezer

popsicles made out of 100% fruit juice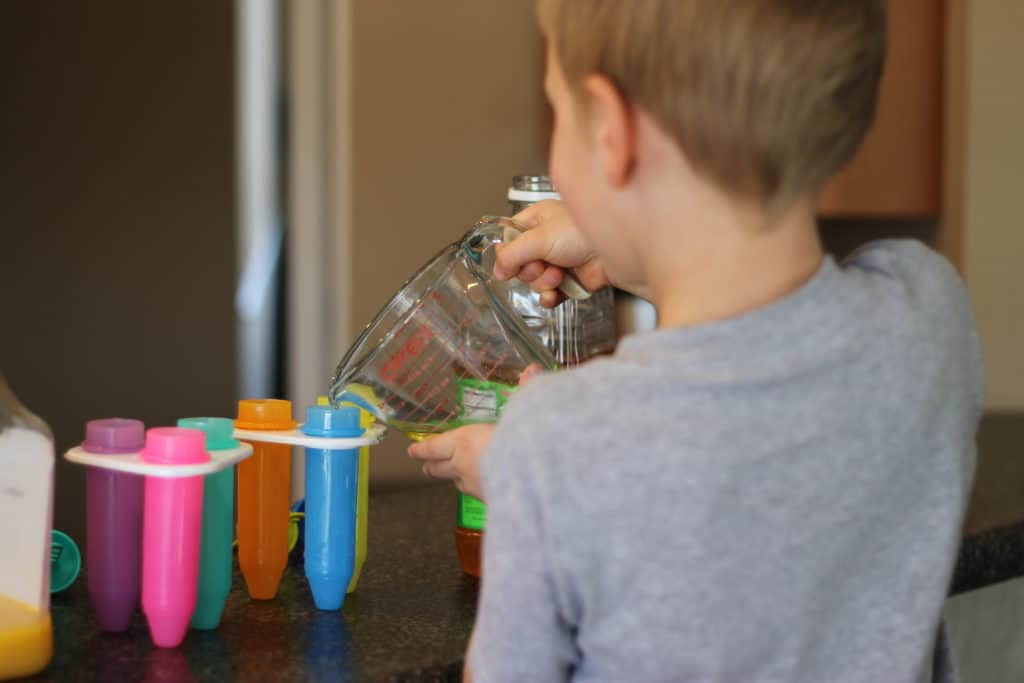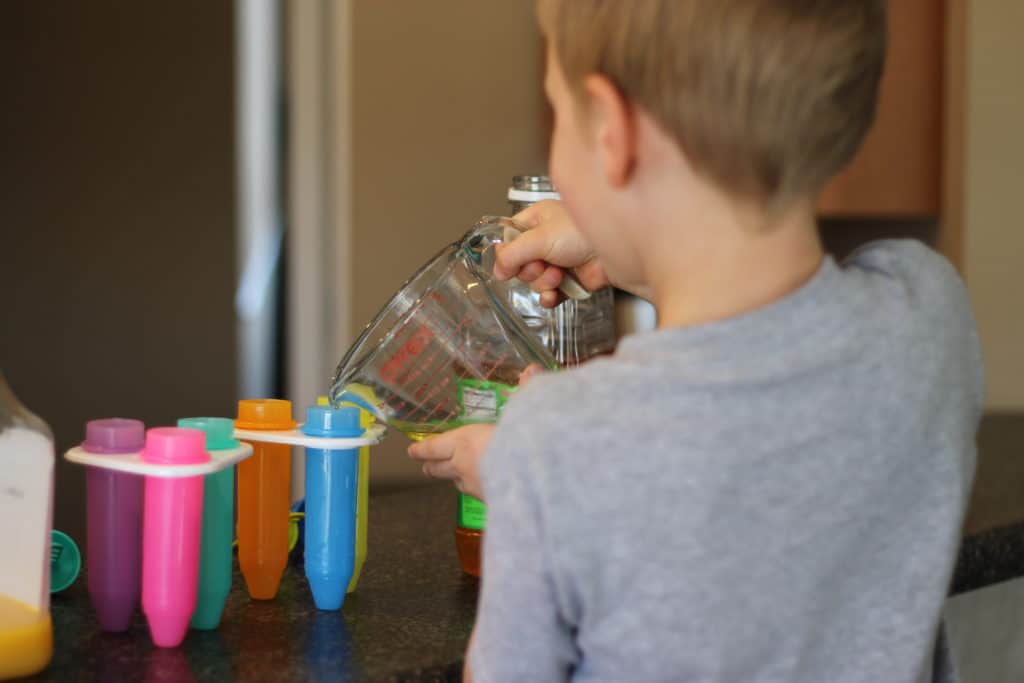 4. Invent a New Recipe
Unleash your kids' creativity by allowing them to invent a new recipe all by themselves. Encourage them to come up with a name for it. You might even take pictures of their creation and share it on social media, so they can get some recognition.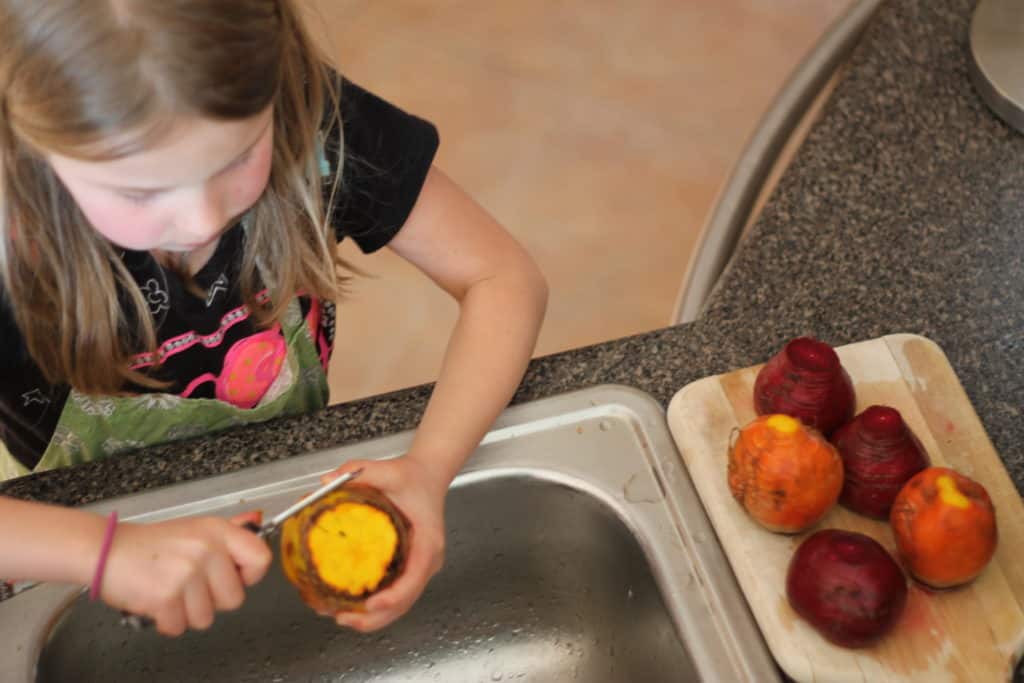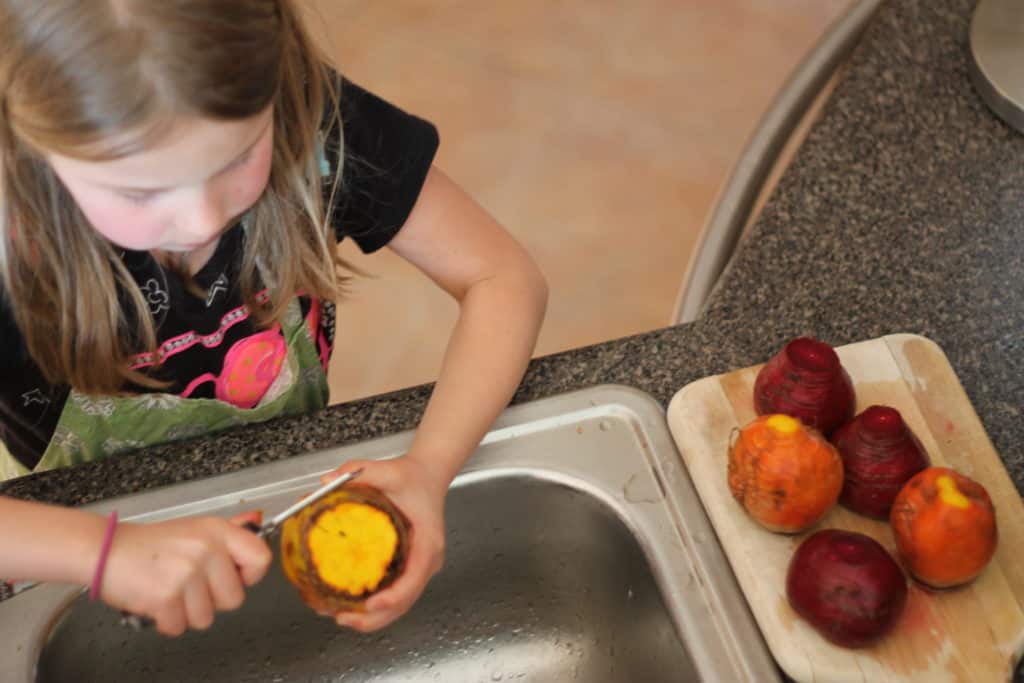 Some examples of recipes my children have invented are Fruit Pizza Roll-Ups when my daughter was 5-years-old and Whole Grain Pizza Bread when my son was 7-years-old. 
Here are a few ways to get your kids' creative juices flowing in the kitchen:
Let them invent their own salad

for the family using garden veggies or other ingredients from the refrigerator. Chop, tear, or snap vegetables. Add whatever their favorite ingredients are from sunflower seeds to cheese to chopped fruit. 

Make up an original mini pizza

. Give them whole wheat tortillas, a few sauce options (marinara, pesto, or alfredo), a few cheese options, and topping options like sliced veggies or pepperoni. Let them build their own pizza, and then bake on cookie sheet at 400 degrees for about 10 minutes.

Create your own version of trail mix.

Offer a selection of dried fruits, nuts, seeds, chocolate chips, and cereals. 

Dream up a new smoothie combination.
5. The Gift of Food
Help your kids think outside of themselves this summer. Brainstorm together someone whom you could surprise with an encouraging gift. Then, make an easy and delicious recipe like no-bake Powerball Cookies or Homemade Granola, place the treat in a cute box or mason jar with a ribbon, and include an uplifting note from the kids. Deliver the gift as a family.
Cooking with your kids doesn't have to be complicated, but it should be fun. Give one of these creative ideas a try this summer and watch your children surprise you as they contribute to the family in a meaningful way and you all enjoy time together.
https://thrivinghomeblog.com/wp-content/uploads/2016/05/IMG_1612.jpg
2848
4272
Rachel Tiemeyer
https://thrivinghomeblog.com/wp-content/uploads/2019/10/thrivinglogo.png
Rachel Tiemeyer
2016-05-18 05:00:00
2021-01-07 10:20:57
5 Creative Ways to Get Your Kids in the Kitchen This Summer (and Why It's So Beneficial for You and Them!)