$50 Amazon Gift Card Giveaway!
We're getting crazy around here, peeps.
We have been hanging on to this gift card for a special occasion and have decided THIS is the week to do it.
Want to know why?
Well, if you've been following along our cookbook journey, you are aware that we are in the pre-order launch of our cookbook, From Freezer to Table.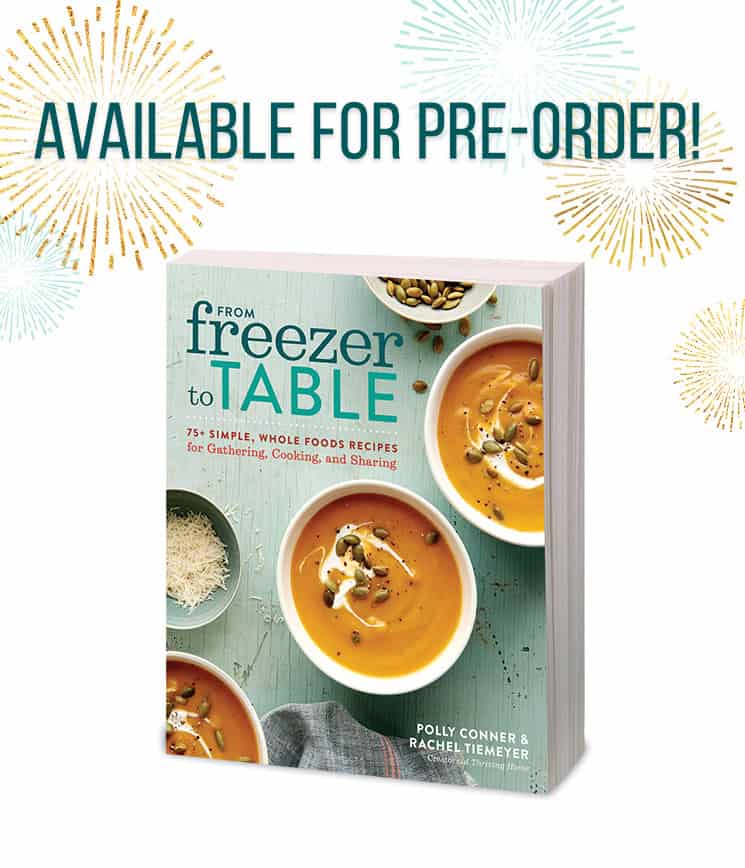 Well, we just found out that in the next few weeks, big book suppliers like Barnes and Noble & Amazon are going to be looking at our pre-order numbers to decide on how many they want to order. Gahhhh. Even though our book release is still a few months away, the numbers NOW speak loudly to them.
Pre-orders are tricky though. I mean, it's hard to convince someone to buy something they are going to have to wait a few months to get. Turns out, delayed gratification is not a strong suit of our generation. 🙂
So, to make pre-orders a bit more tasty, we have some GREAT freebies.
When you pre-order you get:
AND, if you order 3+ more copies, we will give you even MORE advance materials including a our chapter on how to start a freezer club as well as 12 recipes to get you started.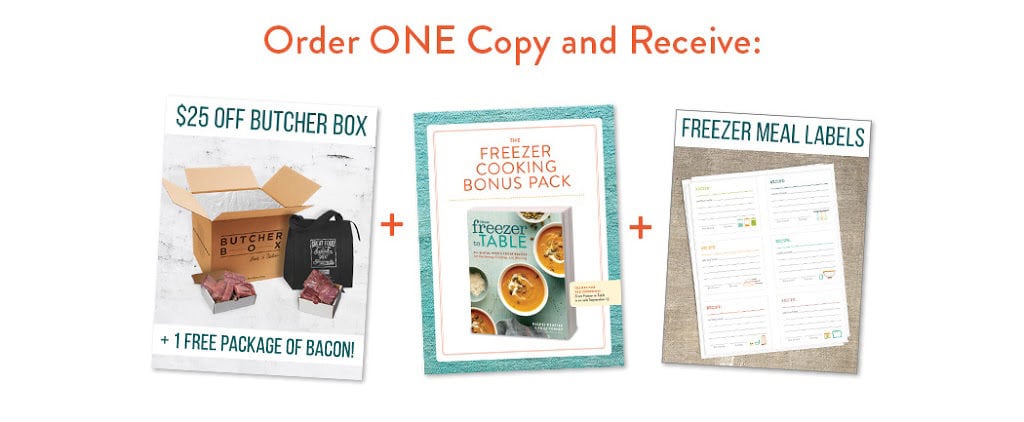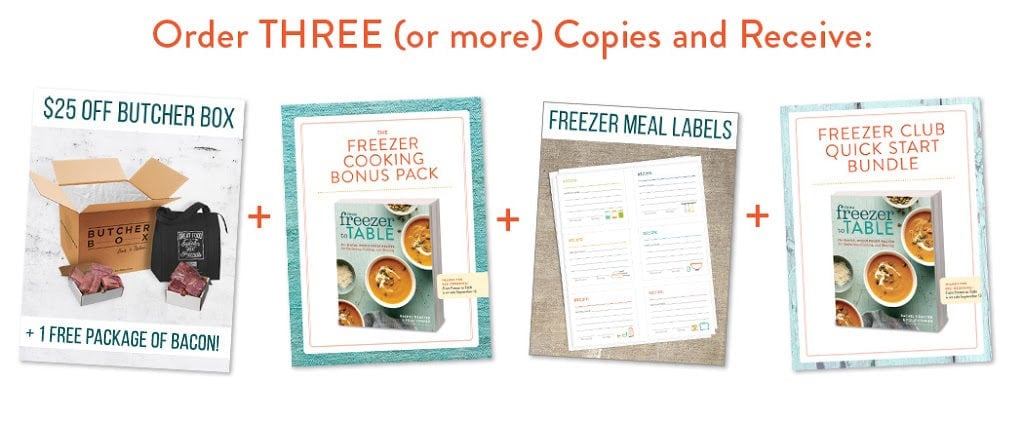 We are really proud of our pre-order gifts and need help getting the word out!
Cue the Amazon gift card.
While pre-ordering the book isn't required to enter the giveaway (but we'd love it if you did anyway), we've made it super easy to enter. All you have to do is help us spread the word about From Freezer to Table in one way or another. That's it! We'll give you lots of options and you can do as little or as many as you'd like.
Just know that if you are selected as a winner, we will ask that you verify your entry so that we won't accidentally choose a cheater to win. I'm sure we will get none of those, right?
You can enter once a day until the giveaway is closed. Excited to see who gets to chip away at that Amazon Wishlist!
https://thrivinghomeblog.com/wp-content/uploads/2017/06/Screen-Shot-2017-06-16-at-9.55.17-PM.png
752
894
Polly Conner
https://thrivinghomeblog.com/wp-content/uploads/2019/10/thrivinglogo.png
Polly Conner
2017-06-19 09:58:01
2020-01-03 15:37:18
$50 Amazon Gift Card Giveaway!