7 Indoor Snow Day Activities for Kids
Guest post by Rachel Johnson
These cold winter days can feel long and dreary for everyone, especially our little ones. Although snow days can be fun, they can be disappointing when it is too cold to actually go out to play in the snow. If your kids are like mine, they probably get a little stir crazy after a day or two at home and are ready for some fun. Here are a few ideas to turn the dreary winter afternoons into opportunities that engage your child and draw your family closer together – all while staying warm indoors.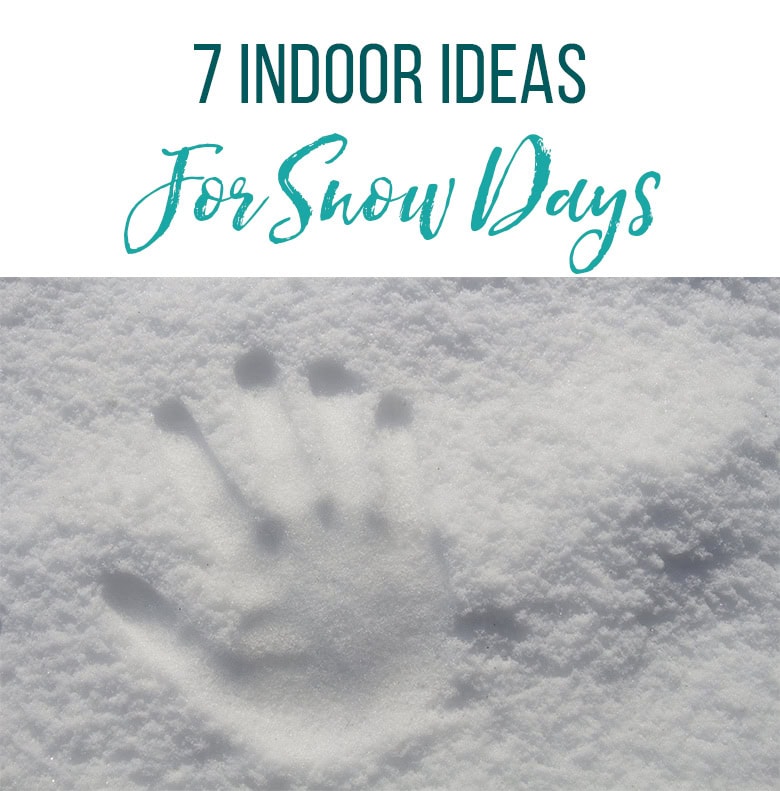 1. Snow Painting
Scoop some clean snow onto a cookie sheet. This is your canvas! Then paint the snow using eye droppers of food coloring or tempera paint and paintbrushes.
2. Snowflake Bentley
Read the book, Snowflake Bentley by Jacqueline Briggs Martin. Discuss how no two snowflakes are alike and how amazing God's creation is. Then, make sugar snowflakes: make a snowflake design on black paper with glue, then sprinkle sugar all over it and shake excess sugar off. Take it a step further and encourage your children to take pictures of their snowflakes, just like Snowflake Bentley.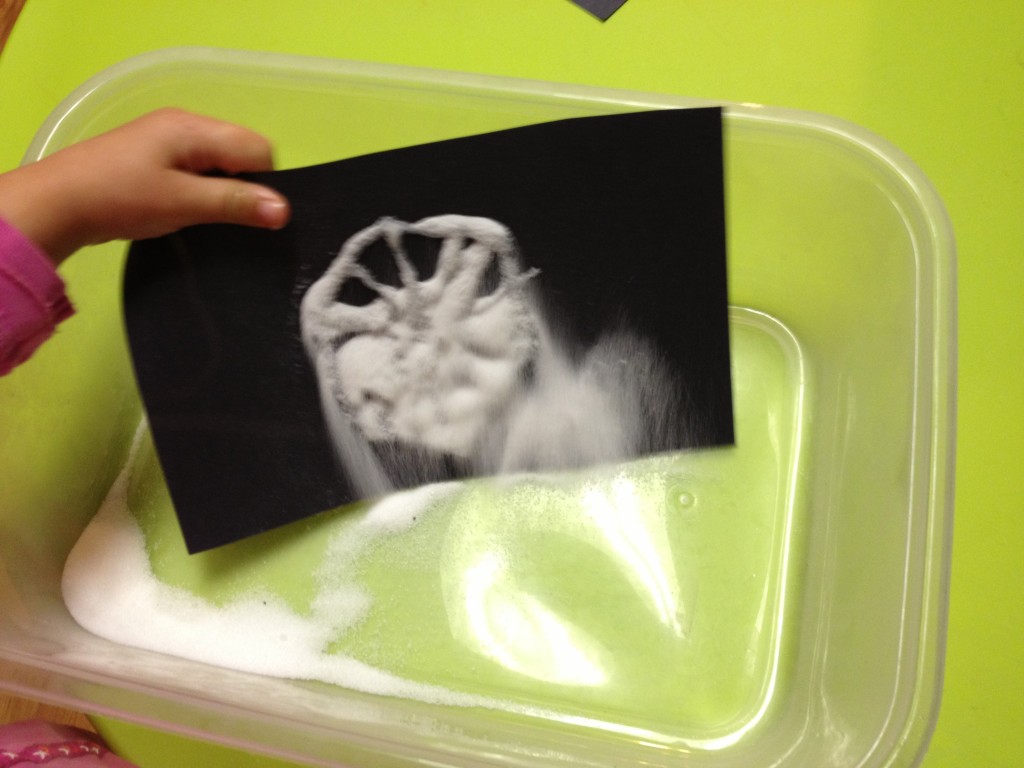 3. The Snowy Day
Read the book, The Snowy Day by Ezra Jack Keats. Discuss what colors the snow can be besides white. Look to the illustrations or the snow outside to notice blues, grays, and pinks. Then encourage your child to paint the snow using these colors. You may want to cut out a silhouette of Peter from the book to add to your painting.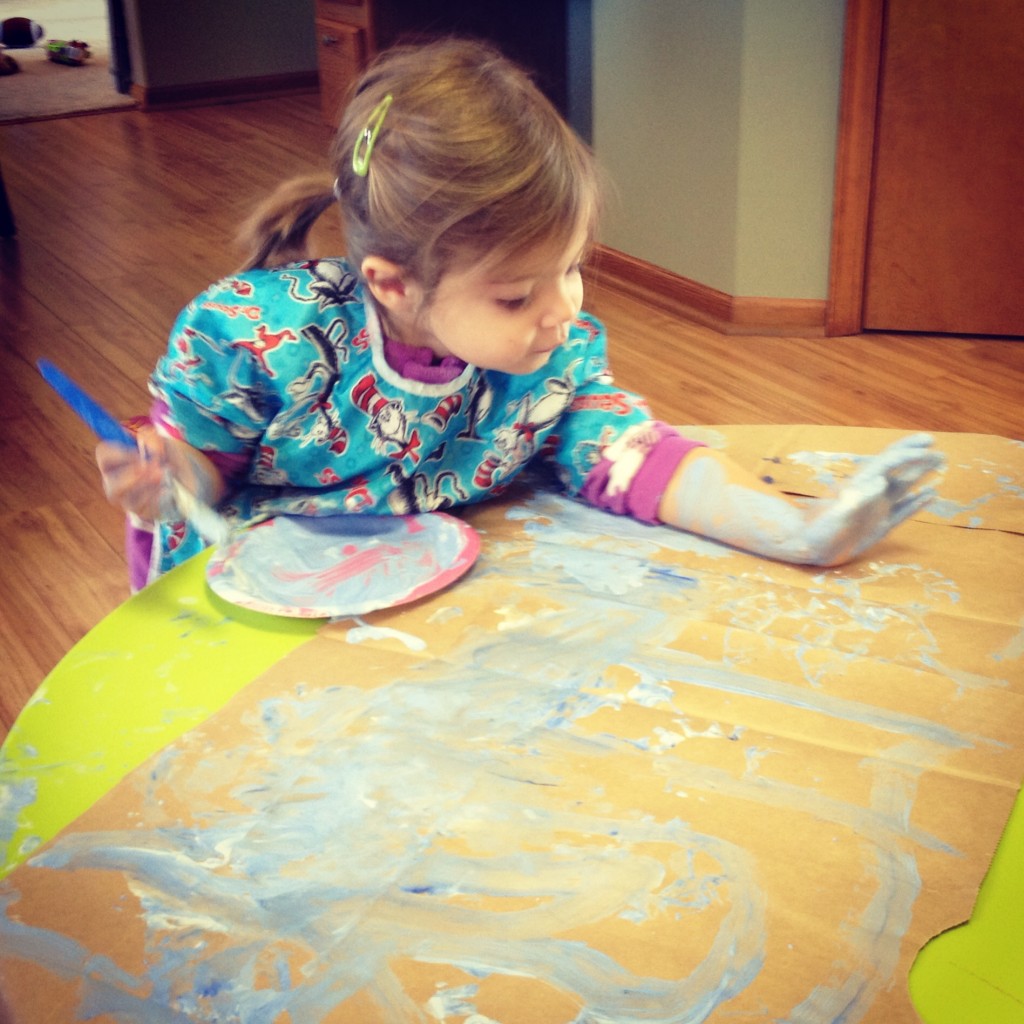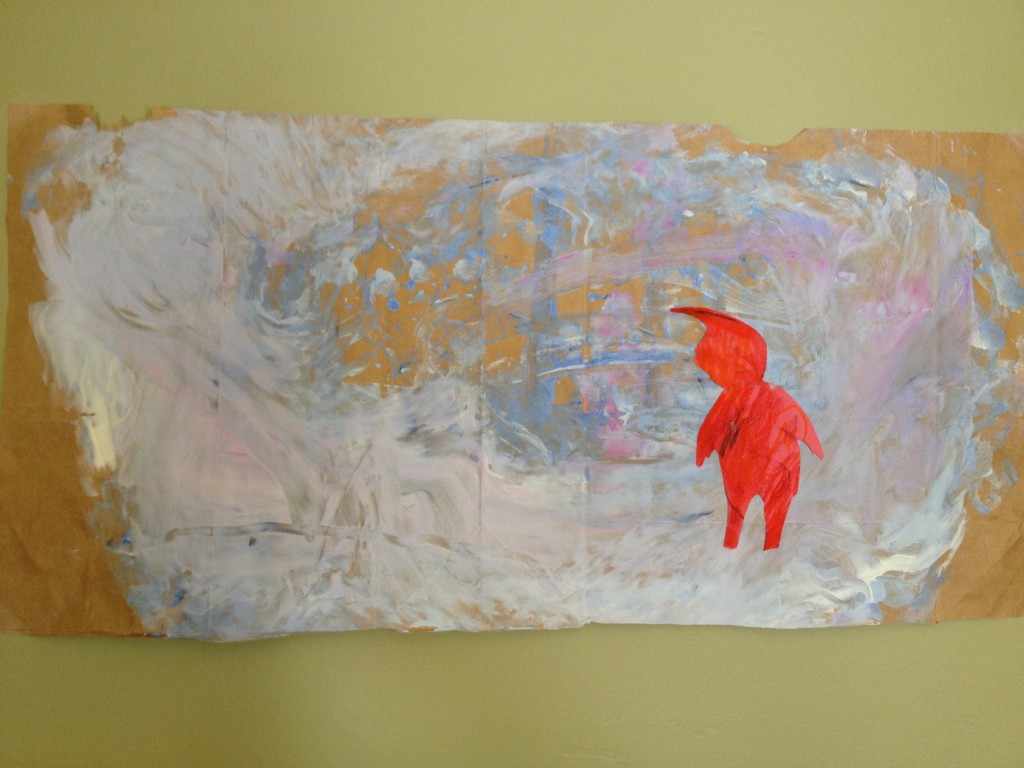 4. Snowball Experiment
Another extension from The Snowy Day, is to think about what happens to a snowball when it gets too warm. Have your child make a snowball, place it in a bowl, and observe it throughout the day to see how it melts. Older kids can make predictions to see how long it takes to melt or even make a variety of sizes of snowballs to time how long they take to melt.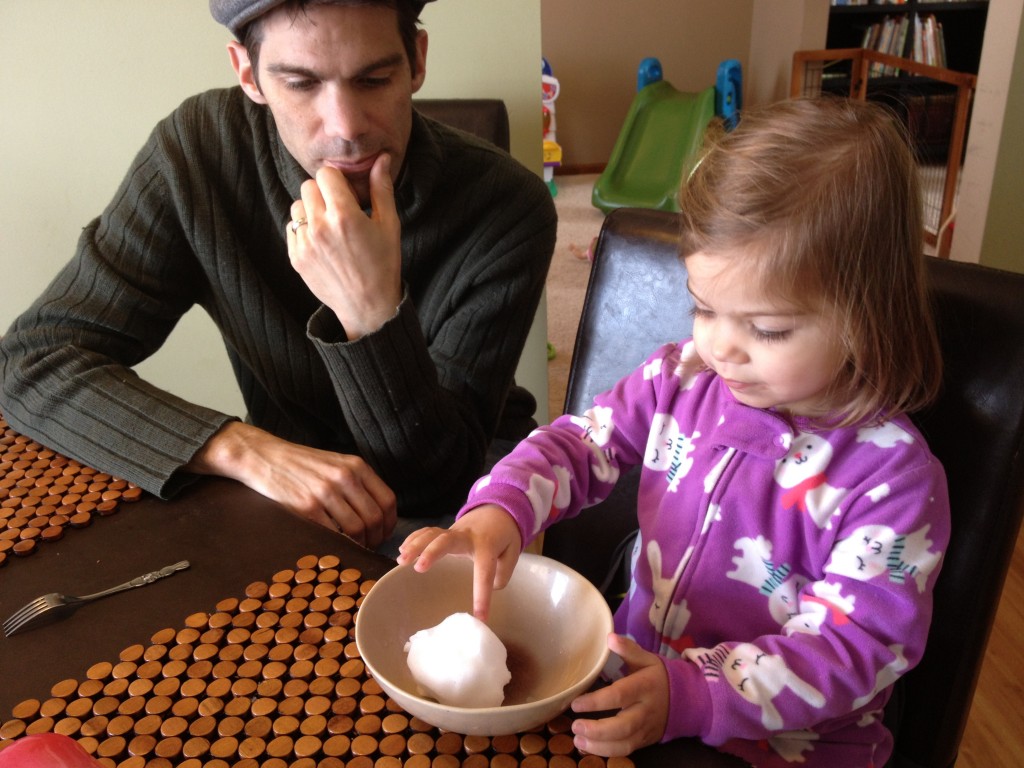 5. Snow Sensory Play
You may have seen Rachel's little guy doing this before. Fill a large bowl or tub with snow and set it on the floor for your kids to explore. It's a good idea to put towels down (an even smarter idea might be to put the snow in the sink or bathtub). Supply your children with measuring cups, spoons, spatulas, whisks, or even toy cars and animals.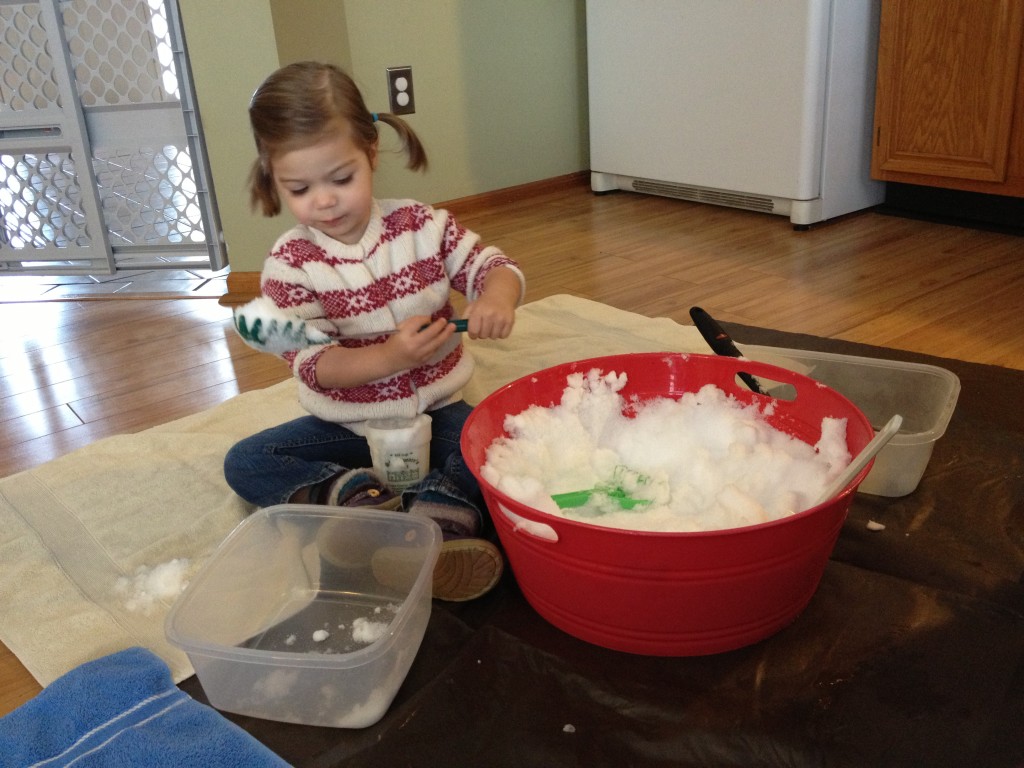 6. Snowy Scene
Fill a bowl, plate, or plastic tub with white sugar. Then use sugar cubes to make igloos, marshmallows to make snowmen, or even legos or blocks to create houses. Add more sugar on top for a snowy effect and use as a centerpiece on your kitchen table!
7. Snow Ice Cream
Make Snow Ice Cream or a Snow Frappaccino with your leftover coffee using THIS easy recipe.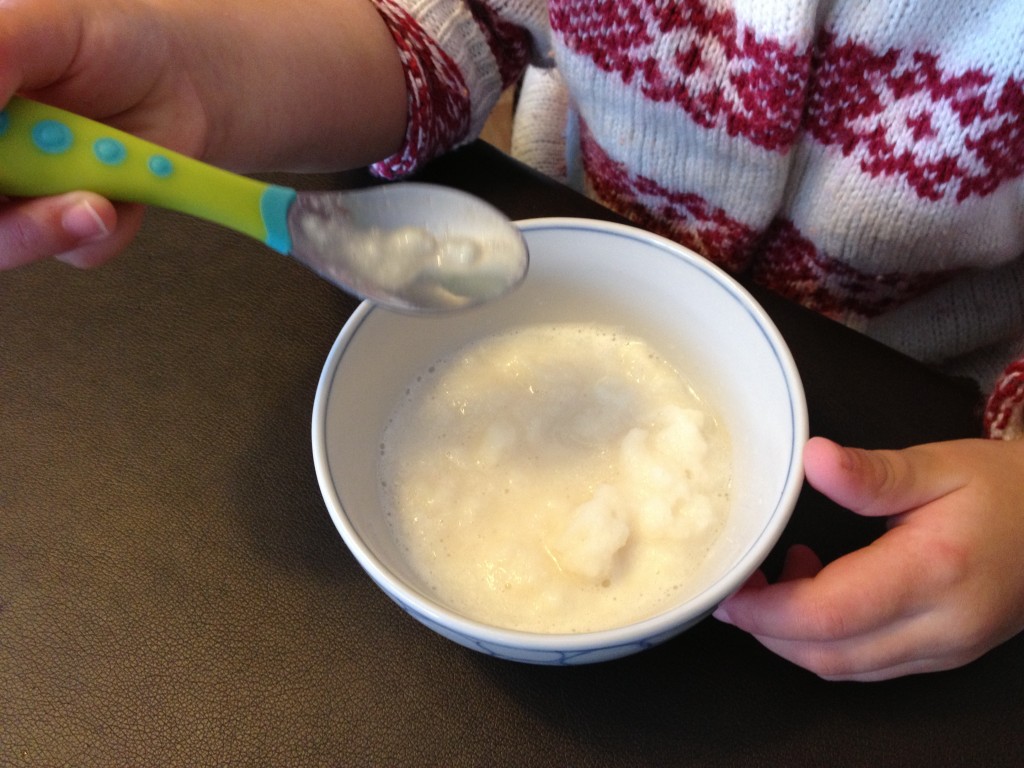 About the Author
Rachel Johnson is a stay-at-home mom of a 2-year-old girl and infant boy. Before staying home, Rachel taught Elementary school and was also the Children's Ministry Director at her church for a few years.  She enjoys taking walks on a nearby trail with her husband and kids, reading books, and learning about the world. Rachel also enjoys science fiction, Indian food, The Beatles, and a good cup of coffee.
https://thrivinghomeblog.com/wp-content/uploads/2014/01/snowyday2-e1390449512889.jpg
720
720
Rachel Tiemeyer
https://thrivinghomeblog.com/wp-content/uploads/2019/10/thrivinglogo.png
Rachel Tiemeyer
2014-01-24 05:21:47
2020-11-18 10:46:56
7 Indoor Snow Day Activities for Kids