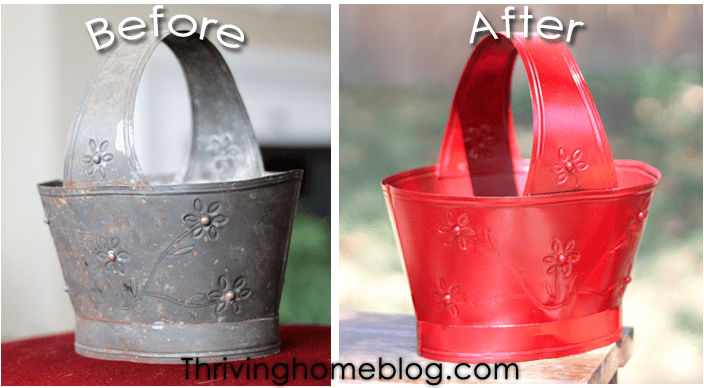 It's amazing what a little spray paint can do, isn't it?
This darling little bucket has been at my parent's house for years. My mom included it in a box to be sold at a garage sale but I managed to snatch it away before someone else saw the glorious potential of the metal pail.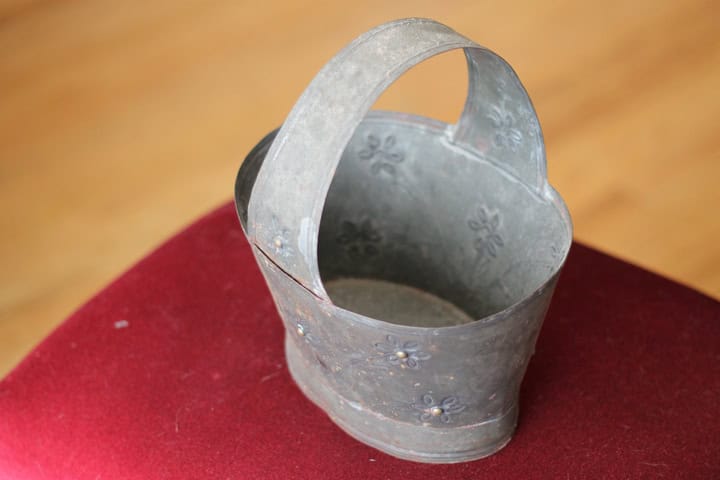 After wiping down the dirty pail really well and letting it dry, I gave it 3-4 coats of some cherry red Krylon spray paint. I made sure to let each coat dry before adding another one. Now this happy red bucket has a new home in my living room!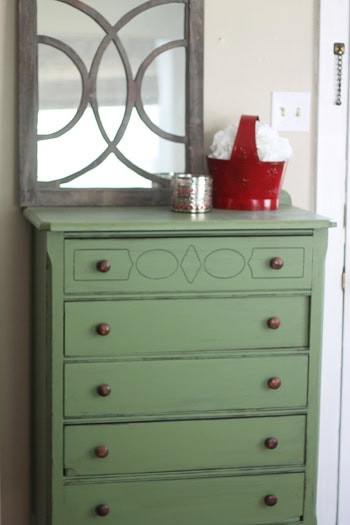 If you haven't noticed, I have a thing for bright red spray paint. This is the same color I used on my mailbox makeover and antique chair makeover. It's such a happy color!