One Small Change to Save Money and Waste {Plus a Mighty Deal for You!}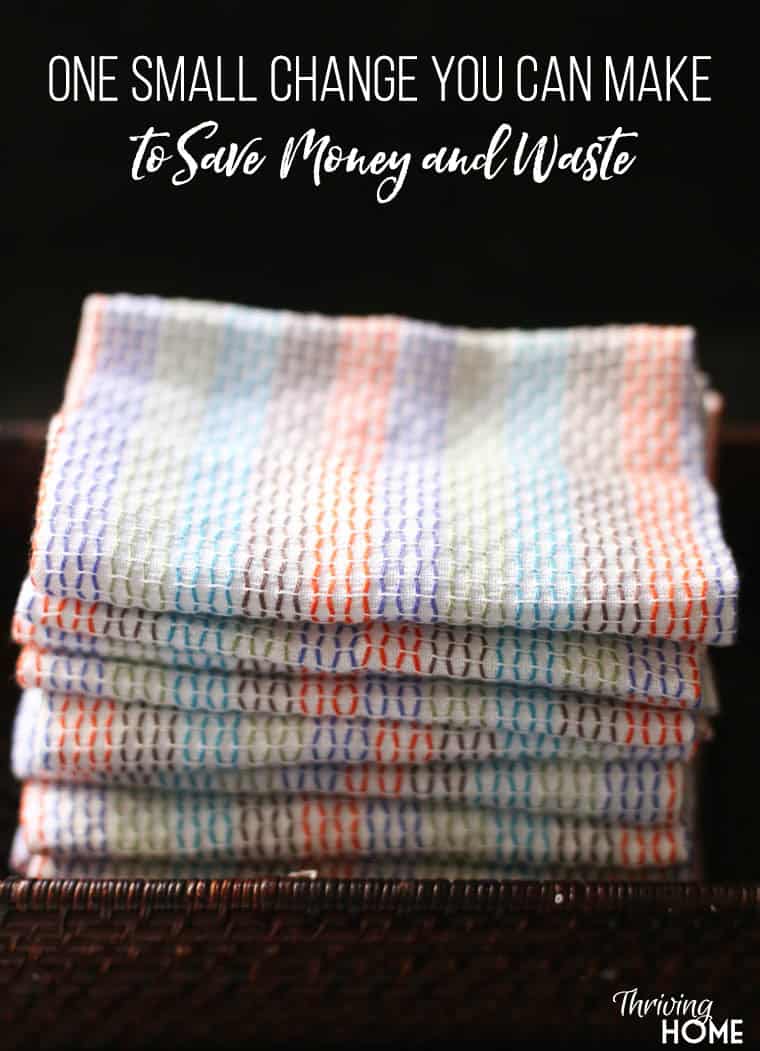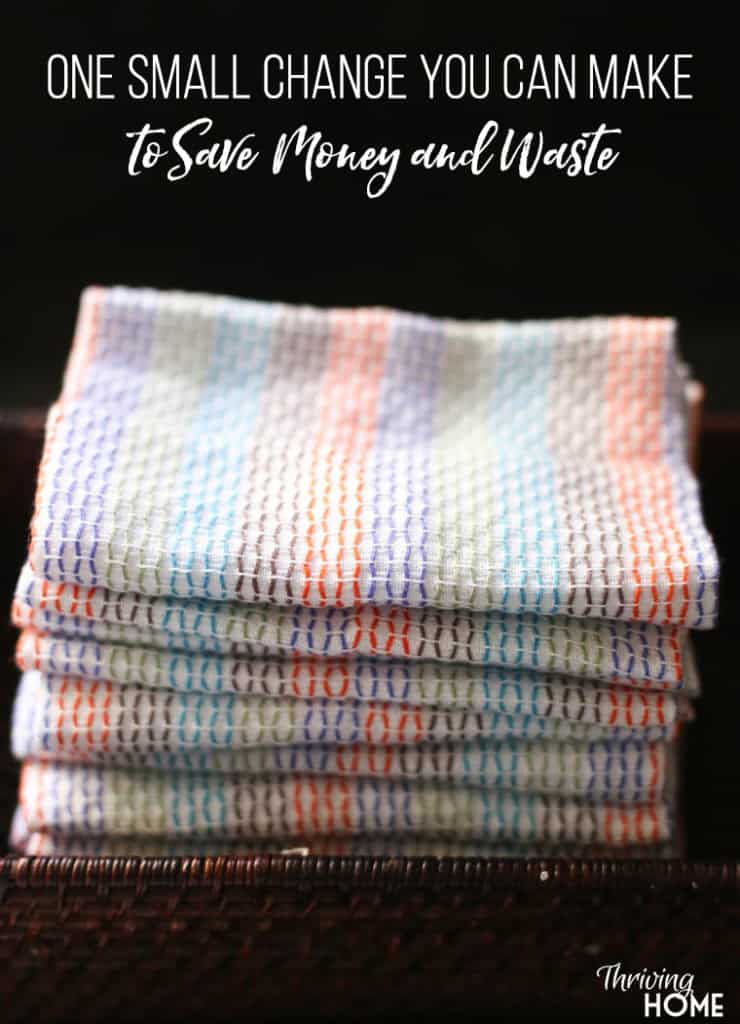 Sponsored by MightyNest
Small changes around the house can really start to add up when it comes to living healthier, saving money, and preserving our environment this year. But, sometimes it's hard to know where to even start, right?
One small but very doable change we're both working toward is ditching the paper towels and using reusable dish cloths. Between three messy kids each, loads of friends in and out the door, and lots of cooking, both of our households can fly through roll after roll of paper towels.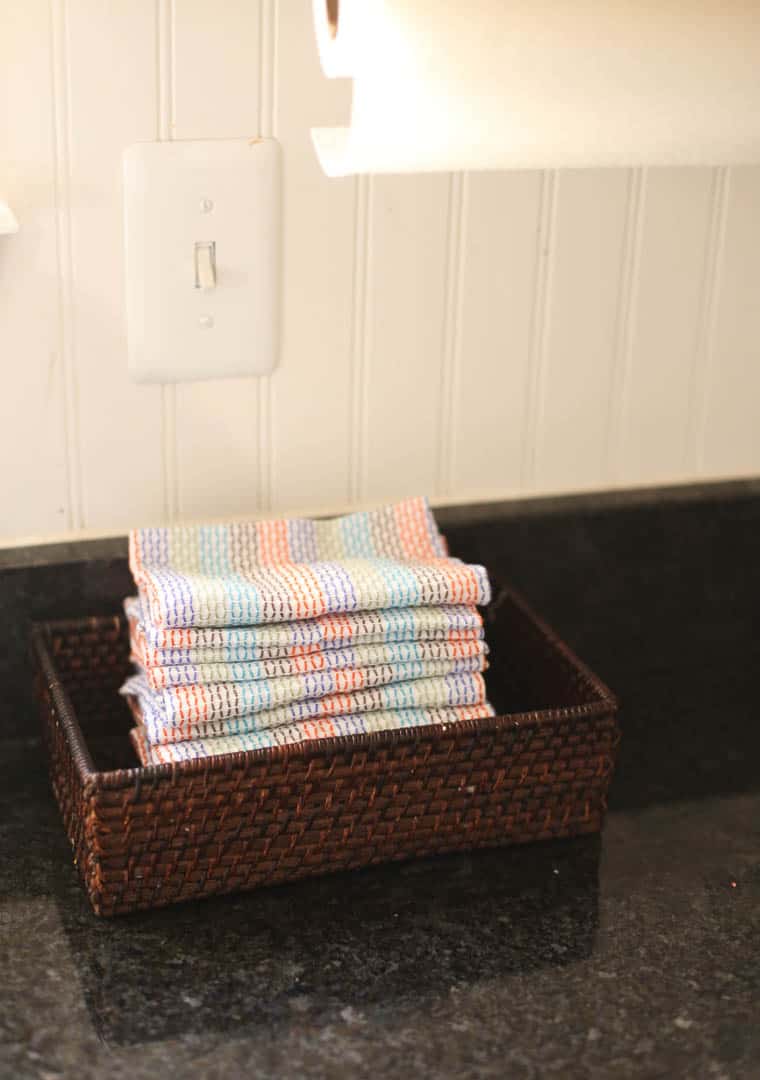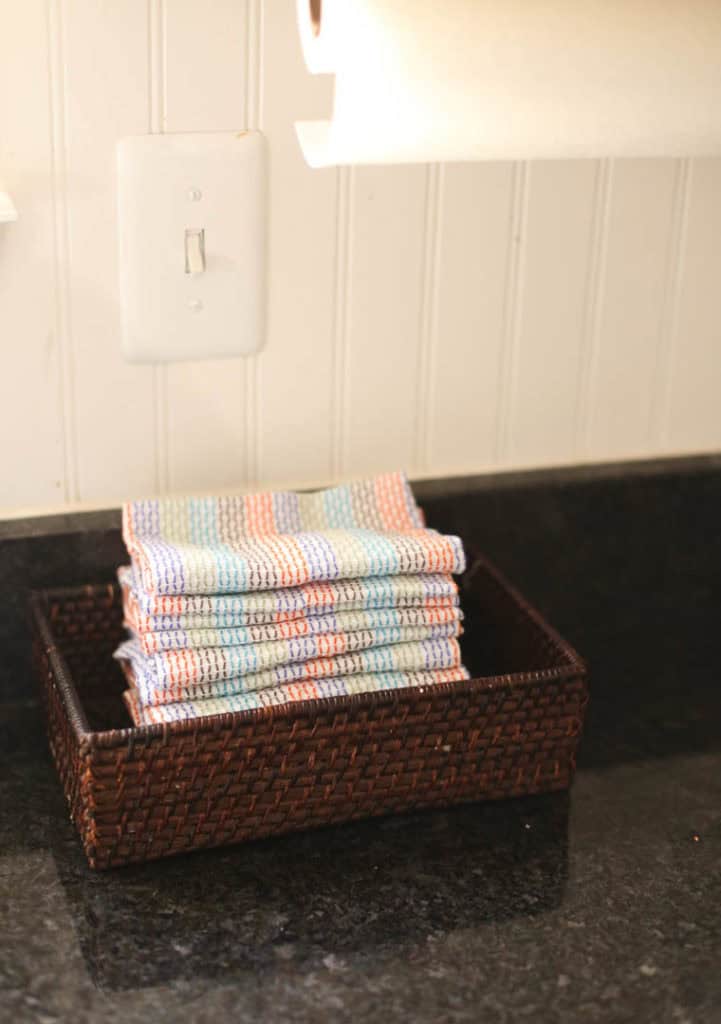 But, we think we've found the best dish cloths ever to solve this problem…
By keeping a nice, neat stack of these trendy and super effective Tidy Dish Cloths (which you can get for $1.00! More on that below…) in a basket by the paper towels, we're reaching for these first and cutting down on filling the waste basket.
Tidy Dish Cloths can replace paper towels in so many ways. Here are some that I have found them useful for:
Taking care of all of those small spills and splashes

Wiping down the countertops and table after meals

Cleaning up kids' sticky hands and faces

Drying hand-washed dishes

Wiping down the faucet, sink, fridge, floor, you name it

Use as napkins at meal time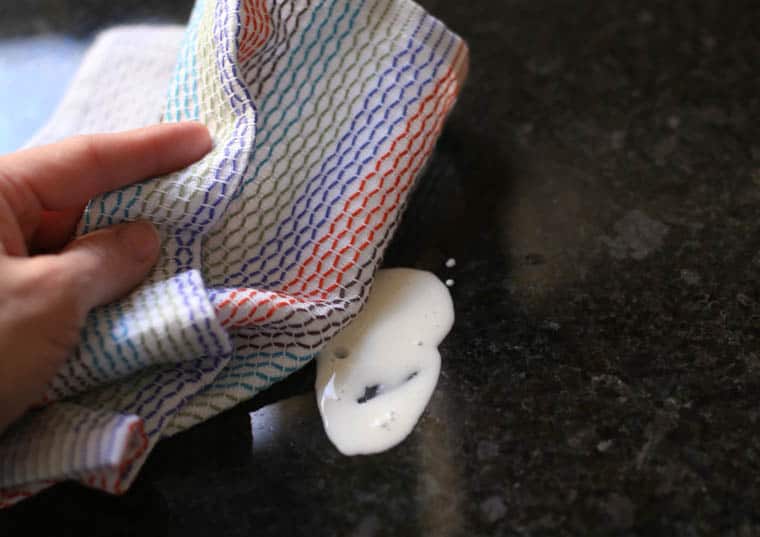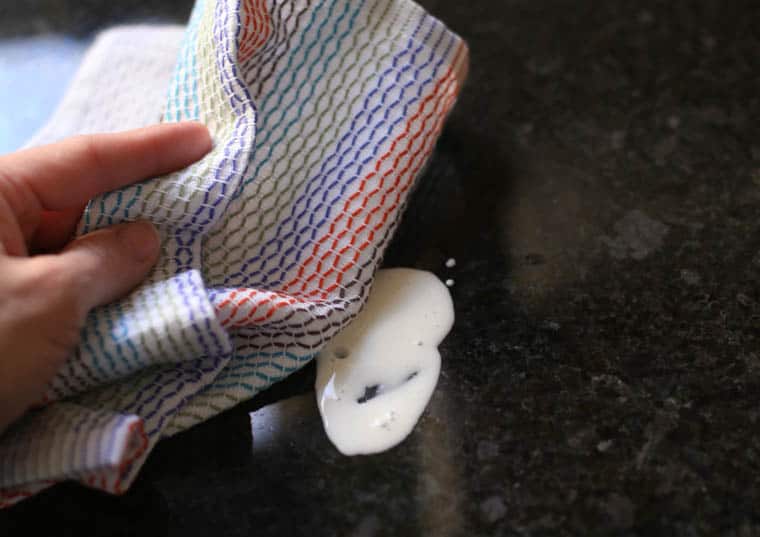 Remarkably, these 100% organic cotton towels can almost replace disposable paper towels. The textured loops give these absorbent cloths legit scrubbing chops.
Polly has developed a simple little system for her Tidy Dish Cloths, and I'm hoping to follow suit in the new year. After she uses the cloth once or twice, she tosses it into a basket (or a pail works great) under the sink.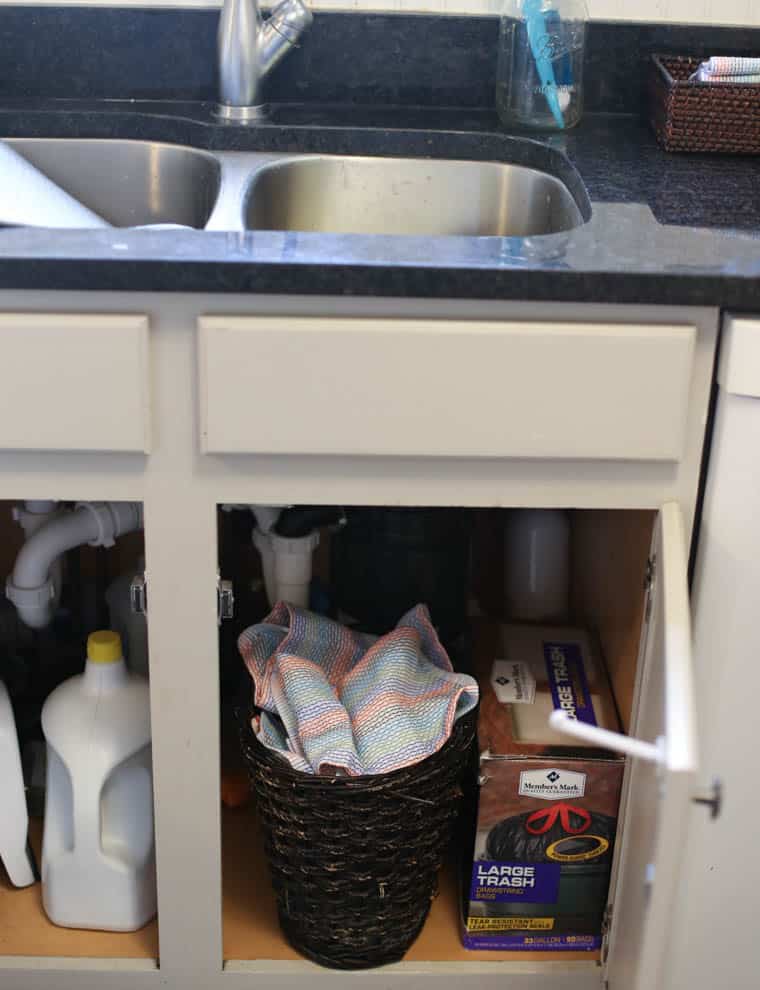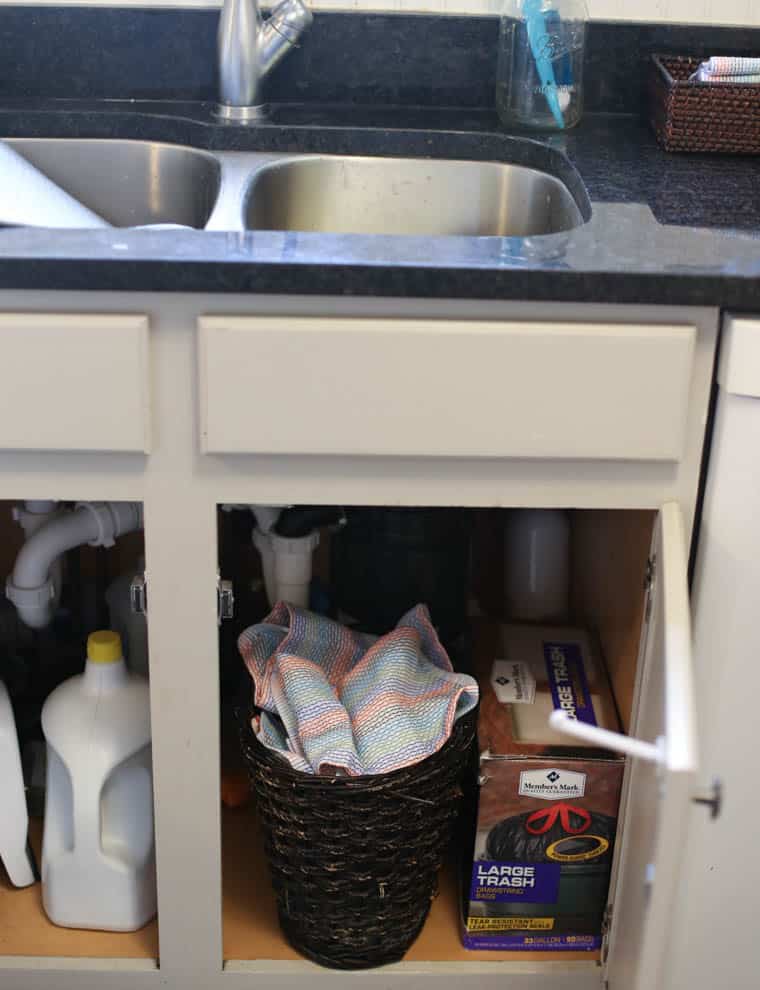 When the dirty rags basket fills up or she runs low on clean towels, she just throws them all in the wash and starts all over again! And again. And again. These dishcloths LAST!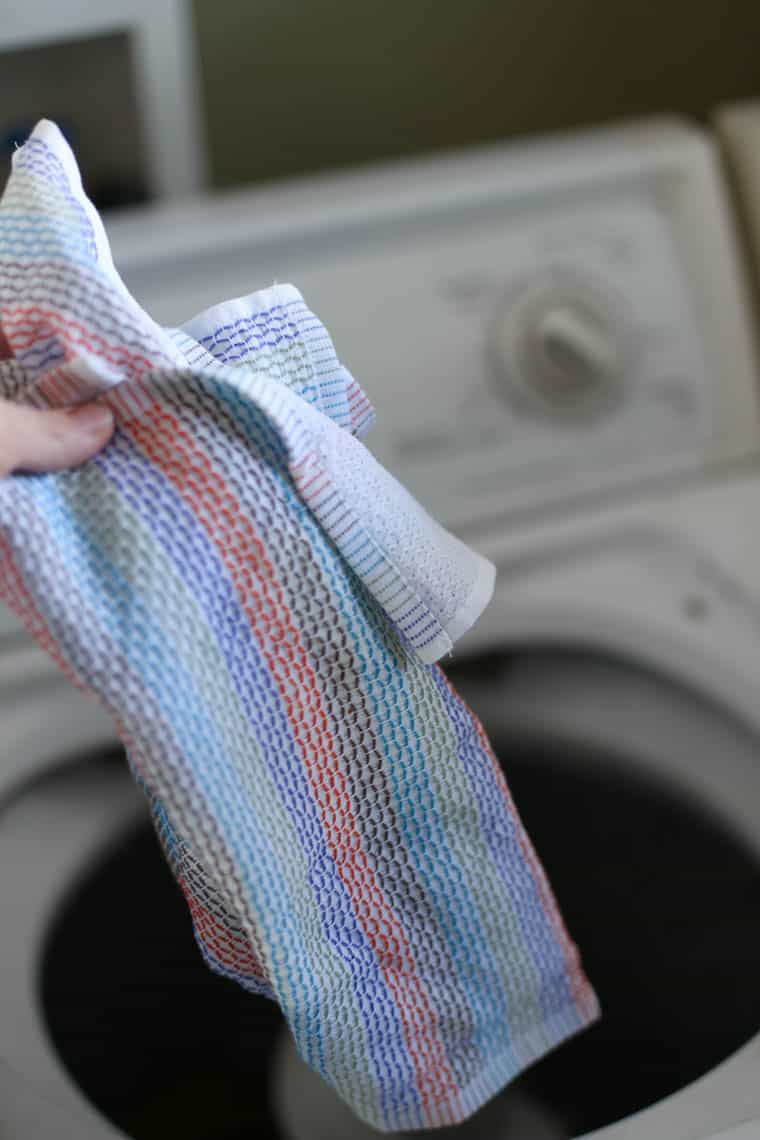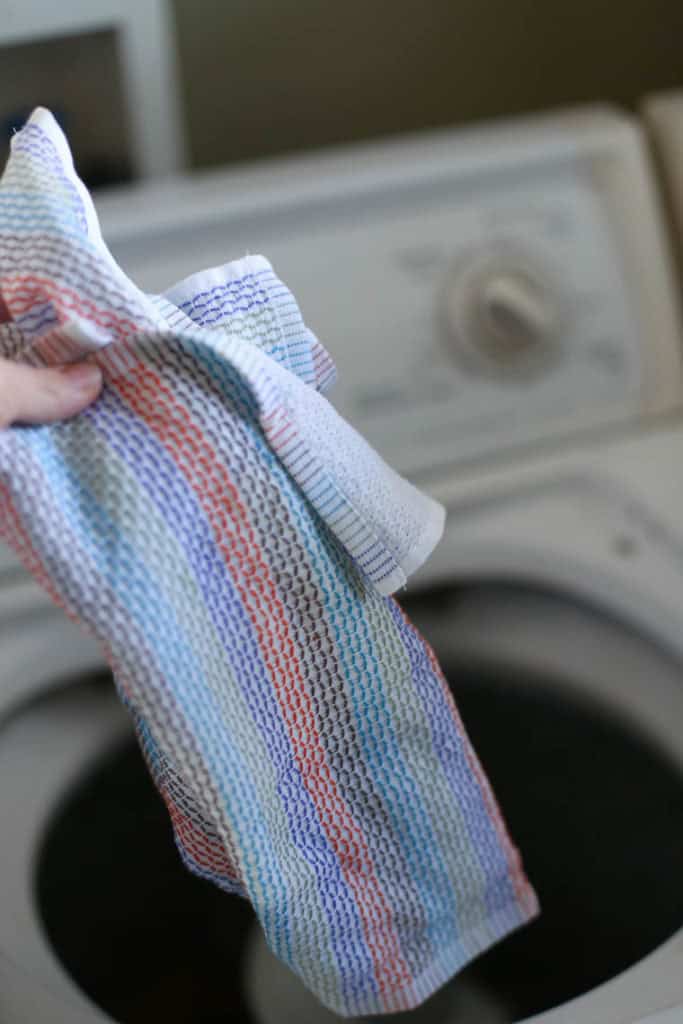 This Tidy Dish Cloth system has worked wonders for Polly's family, who has used it for quite a while now! She not only saves money by not buying paper towels as much, but is also saving room in landfills and saving a few trees along the way. This small change is such an easy way to use the new year to kick off creating healthy habits for your home.
It is no secret that Thriving Home has a virtual crush on MightyNest products. Their mission, similar to ours, is is to make small, doable changes towards a healthy home. One of the ways they are making this mission doable for you and me is through the MightyFix.
What is the MightyFix?
For a small monthly subscription rate (which is only $1 for the first month through January 31 for Thriving Home readers!), MightyFix sends subscribers a tried and true product to use in your home. The idea is that the product might encourage a change in habits. With any luck the month's fix might replace something that's not particularly sustainable or healthy in your home with something that is.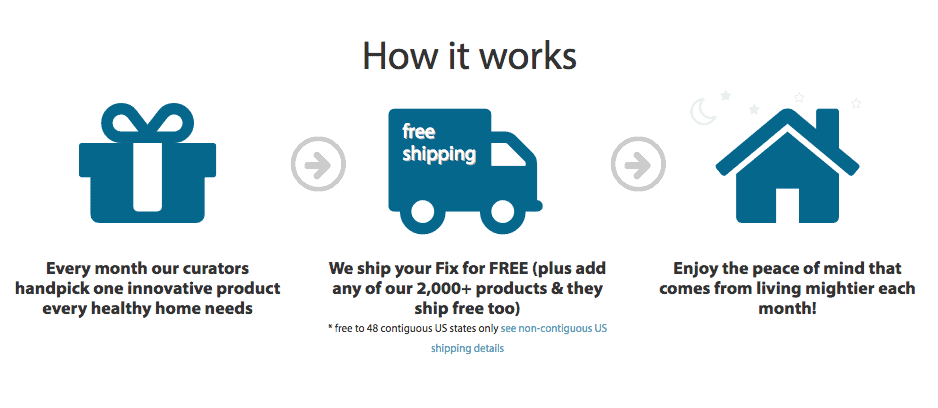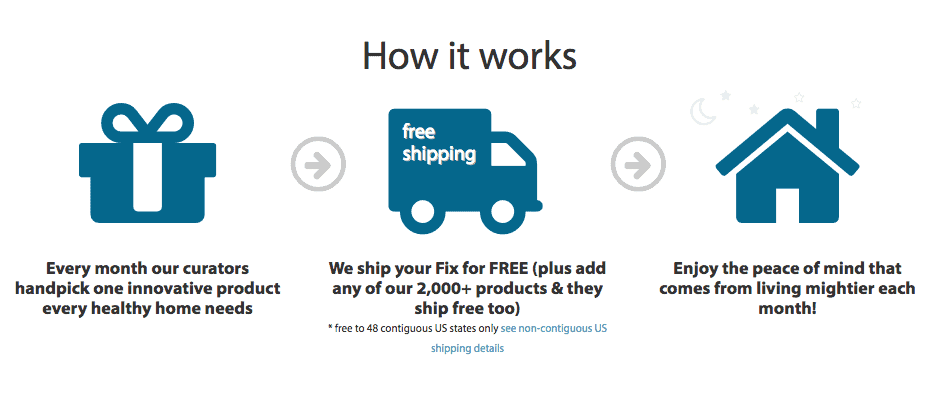 It's an opportunity to slowly but surely make shifts in your home, with the added benefit of being able to anticipate a bit of happy mail arriving each month. A set of wool dryer balls might replace disposable dryer sheets, for instance. A new water bottle might encourage you to ditch single-use plastic bottles forever. A set of reusable Bee's Wrap might finally replace the plastic wrap in your kitchen drawer.
And, oh Happy Day! Your first-Fix price is only $1 (and includes free shipping) if you sign up by January 31 through this link or by using promo code THRIVINGDISHCLOTHS when checking out. You'll see that the promo code has been applied to your cart when you see this message: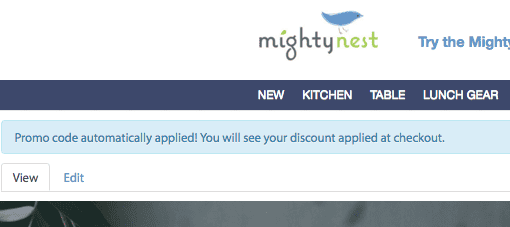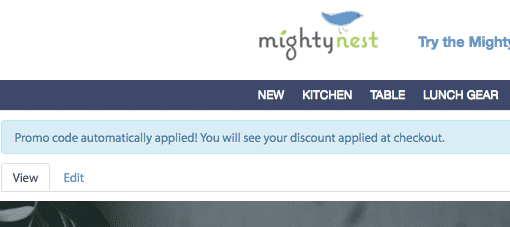 Here's what else you need to know about MightyFix:
+ A subscription to MightyFix is $10/month and each month subscribers receive an item valuing at least $10, and often more. With the code THRIVINGDISHCLOTHS you can get your first fix—5 Tidy Dish Cloths—for just $1. (The code will be automatically applied to your cart with this link.)
+ Shipping on your MightyFix is always free, but more than that. If you want to add other things to your order—detergent or dish soap or sunscreen—you can add those to your order and have all of those things ship for free, too.
+ MightyFix products are always products that would be useful in any household; not for families with children only.
+ You can be a subscriber for as long or short as makes sense for you; there's no mandatory subscription period.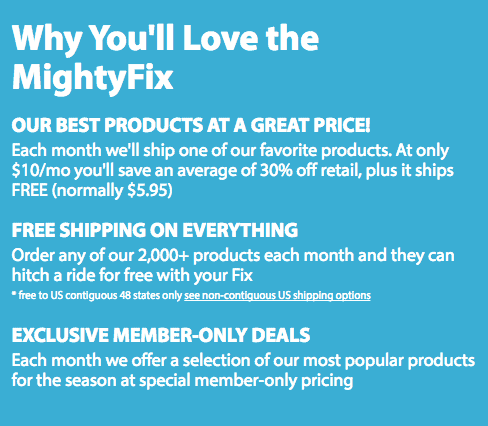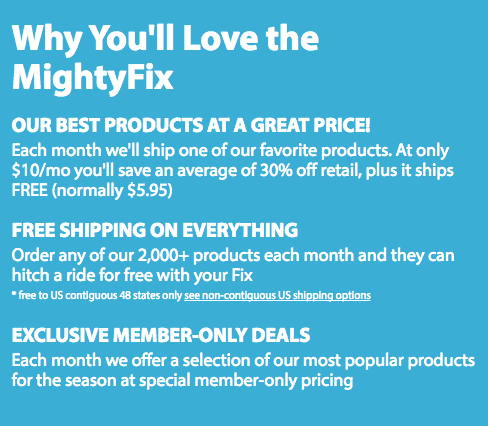 Your first fix (which would be the dish cloths) will arrive to your door within a week or so! MightyFix is currently available to US residents (Canadian and Australian customers pay a small shipping fee).
You can start making a small change at home today with this amazing deal and make this year a Mighty one!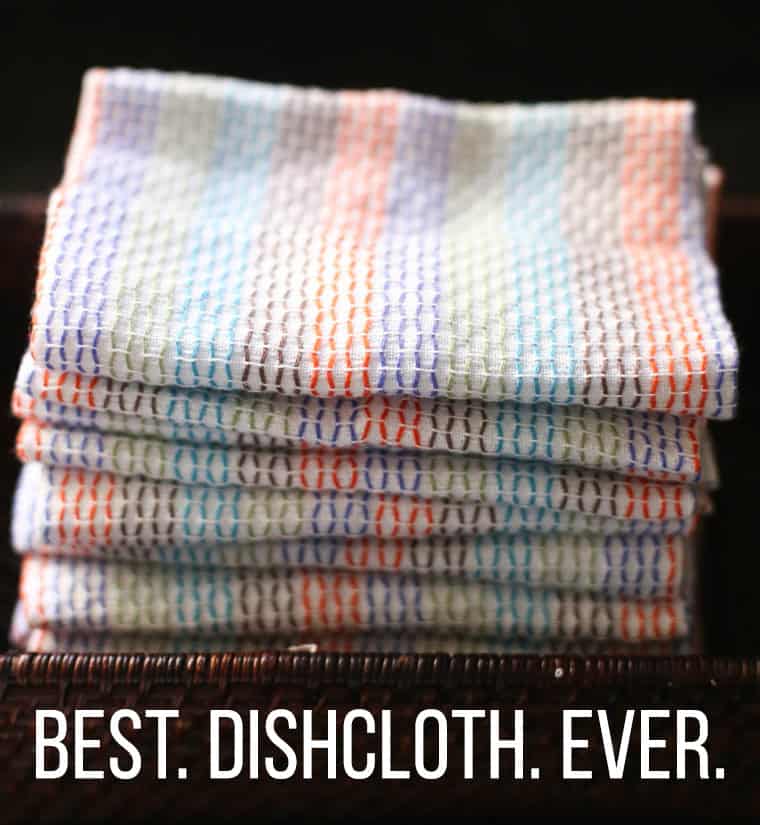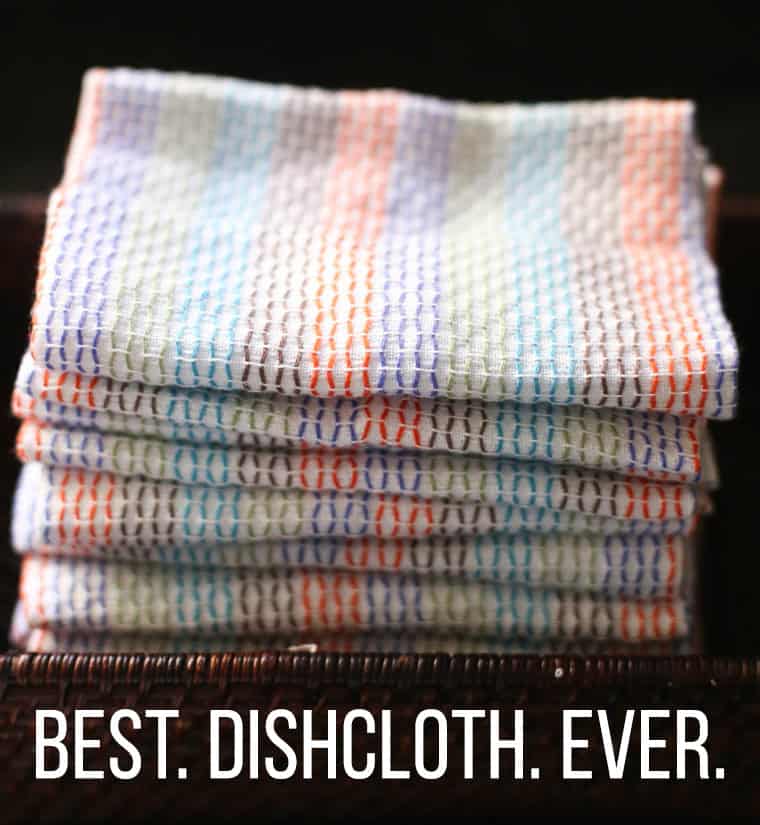 https://thrivinghomeblog.com/wp-content/uploads/2017/01/MightyFix-6.jpg
1140
760
Rachel Tiemeyer
https://thrivinghomeblog.com/wp-content/uploads/2019/10/thrivinglogo.png
Rachel Tiemeyer
2017-01-04 02:00:00
2020-11-13 06:49:59
One Small Change to Save Money and Waste {Plus a Mighty Deal for You!}