Looking for a thoughtful, creative Valentine's gift for your loved one this February?
I wanted to share a gift idea that I came up with for my husband last year that we were both able to enjoy ALL year long.
Valentines Gift Idea: 12 Pre-Planned Date Nights
It's hard to argue that dating after marriage isn't important. No matter what marriage book you read or what marriage counselor you talk to, you'll probably find that they agree on the fact that couples need to cultivate their relationship through intentional one-on-one time and new experiences.
For many, especially after having kids, keeping the dating life alive is a huge challenge. It takes work, money, and planning. It is much easier to use a free night to lay on the couch and zone out than it is to find a babysitter, get out of your pajama pants, and go do something together. However, the easier option is not always the best.
Before we had kids we had the luxury of having a date night once a week. We didn't always go out but we always tried to have a plan or do something out of the ordinary.  Now that kids have entered the picture we've lost a little of our enthusiasm for weekly dates. Last year, as Valentine's Day rolled around I started scheming up an idea: Plan a date to be revealed and carried out each month of the year. That way I knew, no matter what 2012 may hold, we would at least have one quality date a month.
At the beginning of each month we'd open our preplanned date try to carry it out. There were some where we didn't follow through but for the most part we had our date each month. After a few months I had forgotten what each month was so the dates started to become a surprise to me too!
Not all of the dates required going out. Some were free while others involved gift cards or a little money. I tried to stagger the babysitter-required dates with the at-home dates so it didn't rock the budget too much.
Want to pre-plan some dates for your main man? Here are some ideas to get you started:
Date Night Ideas (that won't break the bank!)
Cards & Coffee
Purchase a gift card to a favorite coffee shop and include a note informing your spouse that you'll spend an evening at the coffee shop playing some type of card game. Our favorite game to play is Nertz so that is what we did but you can adjust it according to what you all like to play together.
Wii Game Night
Gatorade? Check! Favorite snack? Check! On this date night you'll turn ON the tv- but not for your favorite show. Challenge each other to multiple games of Mario Kart and other Wii Sports games.
Quiz Each Other!
Order these two booklets and let the laughing begin. Each booklet has 100 questions about your spouse that you fill out. It may be humbling to find out what you don't know but you can for sure bet on laughing your way through this! You can do this at home or out at a coffee shop. Heck- this would even make a good road trip game!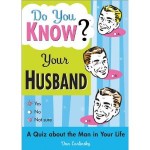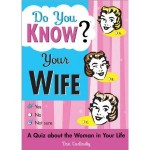 Milkshakes and Monopoly 
My husband loves Monopoly City. I hate it. However, I planned a night that we would make our own milkshakes and play a game of monopoly. Plan your evening around playing your husbands favorite board game and do your best to be engaged and competitive. Milkshakes help 🙂
Picnic Date
Take an afternoon and go to a park that you don't usually go to. Pack some special snacks and drinks!
Duo Destination Date
To save money when going out to eat, plan to have just an appetizer at one of your favorite restaurants. You still get the experience of going out to a special place and eating something you normally wouldn't. After that proceed to somewhere else for dessert. It feels a bit like a progressive dinner and saves some major money!
A Night on the Town
On this date, plan to go downtown (or whatever the equivalent may be in your town/city). The only requirement is you go into three stores that you both have never been into. You'll be surpirsed at how fun this is!
Barnes and Noble Date
I used our credit card rewards to get a $30 gift card to Barnes and Noble. The instructions for the date were to browse the bookstore and each person pick a book to purchase. It's fun to splurge on a book your normally wouldn't buy!
Those are just a few of the dates that we did in 2012. I kept my suggestions pretty PG but I can promise your hubby won't mind if you plan some PG-13+ dates (wink wink).
I'm sure there are a ton of other great dating ideas and tips out there.  What are some other date night ideas that have worked well for you? I'd love to do this again for 2013 but used up most of my ideas last year. Spill it chicks!