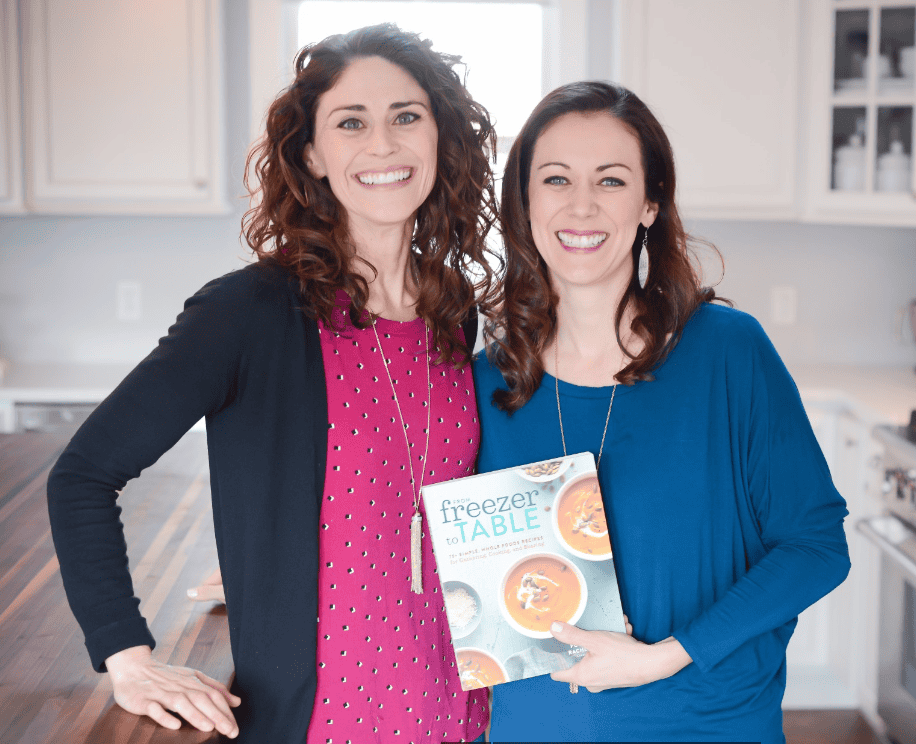 Thank you so much for your interest in advertising on Thriving Home, a down-to-earth lifestyle brand that is passionate about encouraging and resourcing young moms to thrive at home. Our names are Rachel Tiemeyer (left) and Polly Conner (right), and we are the founders and editors of Thriving Home. Our content is focused around easy, healthy recipes, freezer cooking, basic cooking tips, parenting, and other home-related topics.
We are also published authors. Our first cookbook called From Freezer to Table (Rodale) hit all major bookstores in Fall 2017. Our second book called From Freezer to Cooker (Penguin Random House) will release in January 2020.
We launched Thriving Home in January 2012 and have worked for years with companies like Frigidaire, Hy-Vee, and Seeds Family Worship to create quality content for our readers and effective advertising for brands that we believe in.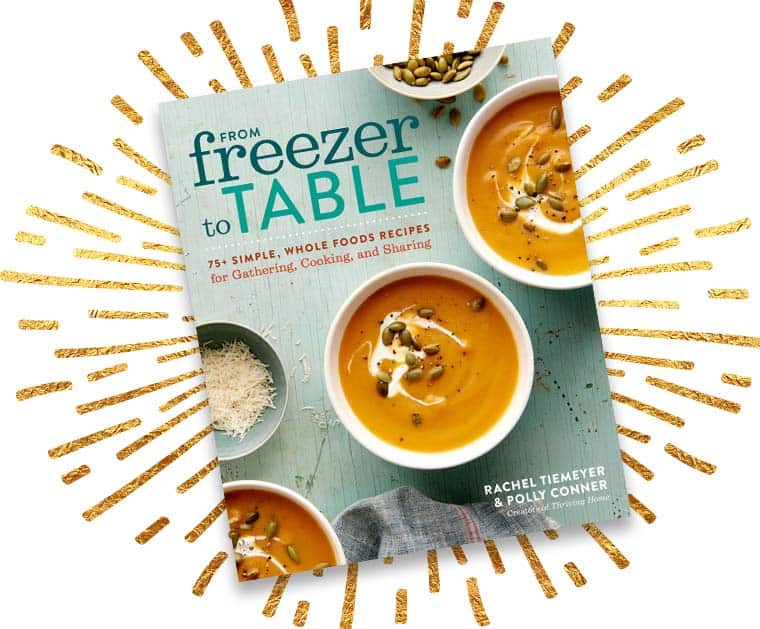 Thriving Home has also been featured on many great sites. You can see all of our TV segments, listen to our podcasts interviews, and view other PR appearances on our As Seen On Page. Here are a few you may recognize: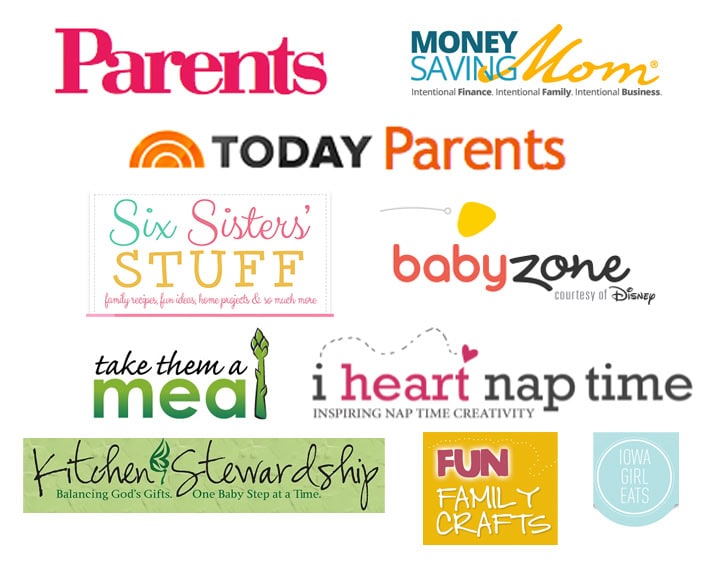 Our brand speaks to health-conscience young moms, ages 25-44, who place a high value on family and home life. These women are navigating the busy years of raising young children, trying put to healthy meals on the table, and balancing work and home life. Thriving Home offers young moms realistic solutions and inspiration to manage family and home life.

Statistics as of 10/17/19:
14,100+ email subscribers
2,200+ local mid-Missouri email subscribers
15,400+ Facebook followers
8,600+ Instagram followers
600-1,000 views of each Instagram Story
100-200 views of each Facebook Story
305,211 Average Page Views Per Month (Based on Oct 16, 2018 – Oct 16, 2019 stats)
258,660 Average Unique Page Views Per Month (Based on Oct 16, 2018 – Oct 16, 2019 stats)

One way to partner up and promote your business with us is through a giveaway, sponsored blog post, and/or social media campaign. This is a great way to introduce our readers to your amazing products and services. We love to promote products that are related to the topics and interests of our readership. Rates on giveaways and sponsored posts will vary. Please contact us for more specifics if you are interested in this option.
We're always open to thinking of other ways to help your business too. If you have any interest in the options mentioned above, please contact us at [email protected] or through the contact box at the bottom of this page. We'd be happy to answer any questions or work with your specific advertising needs or requests.
Note: At this time Thriving Home does not accept link exchanges, text links or written posts from businesses.
Please contact us HERE for more information about how we can work for you!