When we finished up this huge jar of peanut butter, I randomly kept the jar with the hopes we could put it to use around the house. It's always good to have a little storage container right? Well, I have found a great use for it. Not only for now, but for the future too!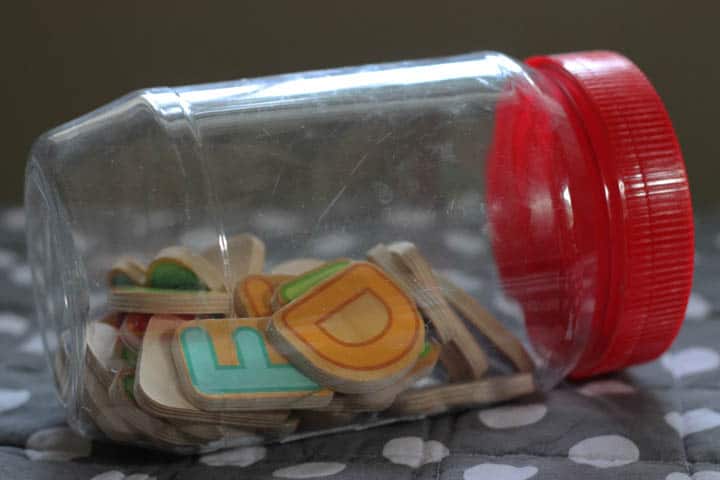 I put all of our letter puzzle pieces into the peanut butter jar to make a "rattle" for my little lady while also providing a storage place for the pieces so they wouldn't get lost. I then realized this would be a great learning activity or car activity for her when she gets older.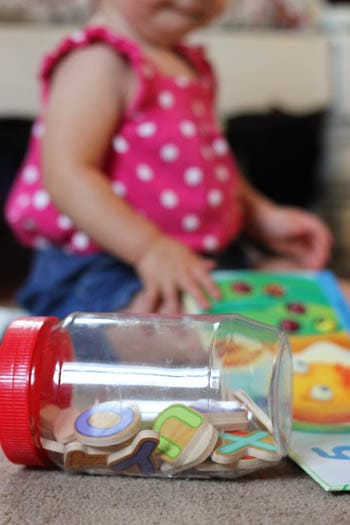 In the future, we could play a learning game searching for letters in the jar. I could have her hunt for the "D" or the "O." It would help her differentiate between letters. Fun!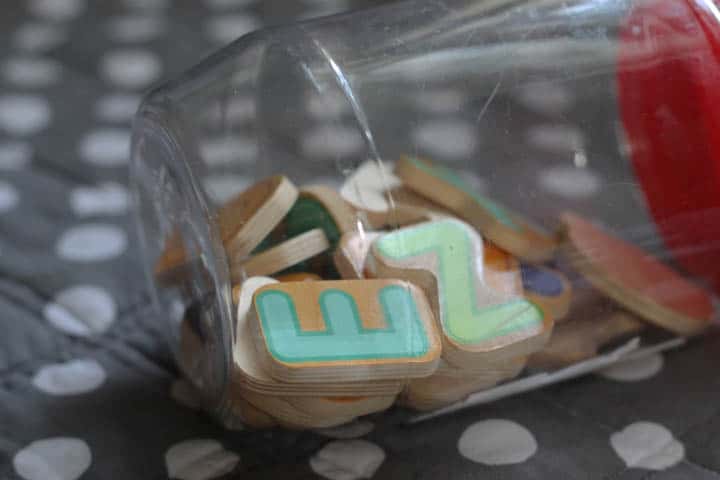 Like I said, right now its sole purpose is pretty much a huge "rattle" she can shake and make noise with but I think this impromptu toy has a lot of potential!