Apple Butter Weekend 2014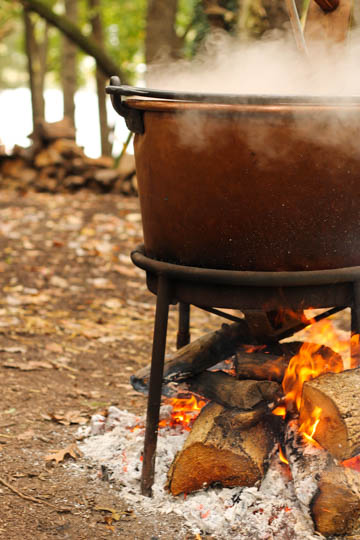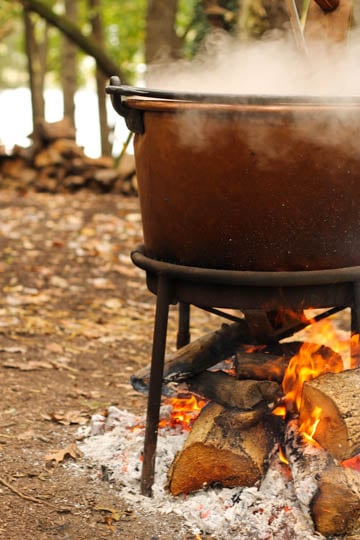 "It's Apple butter Weekend."
Anyone who has known me for a while knows what I mean by this. For over 80 years my family has been gathering in October to make homemade apple butter. LOTS of homemade apple butter. Like 42 gallons of homemade apple butter.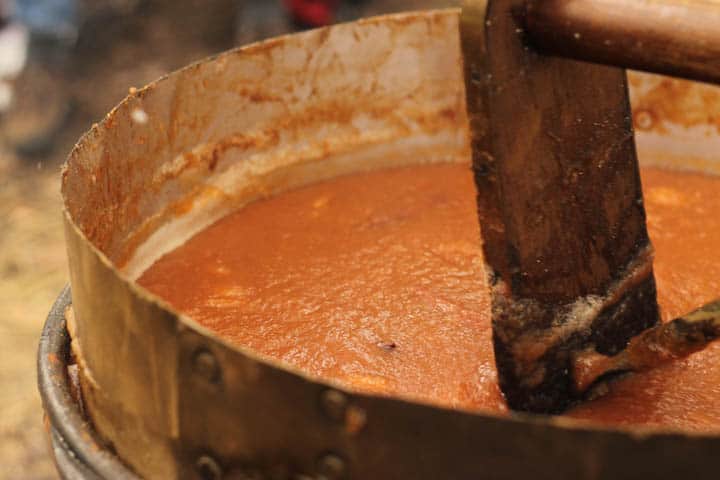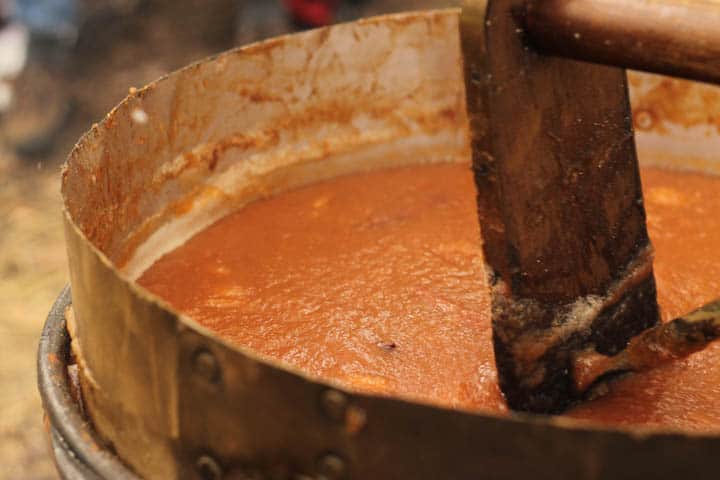 It is quite the endeavor to do this and it takes everyone chipping in to get it done. I think that is part of what we like about it though. The fact that it requires work and the fact that we have to rely on each other and work together to make it happen.
It all starts Friday night…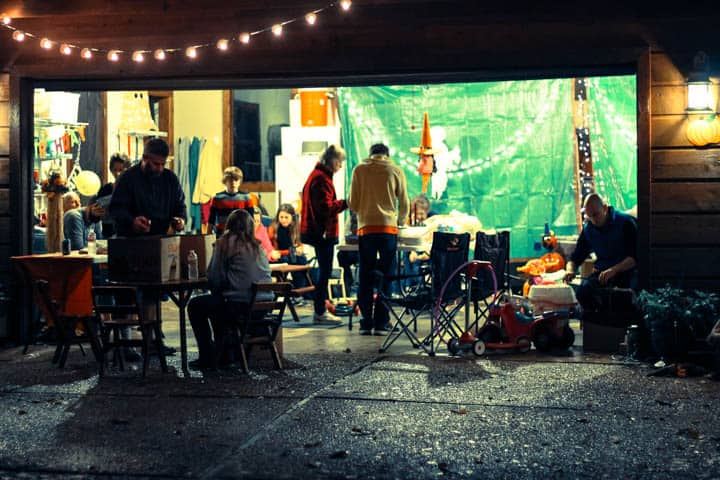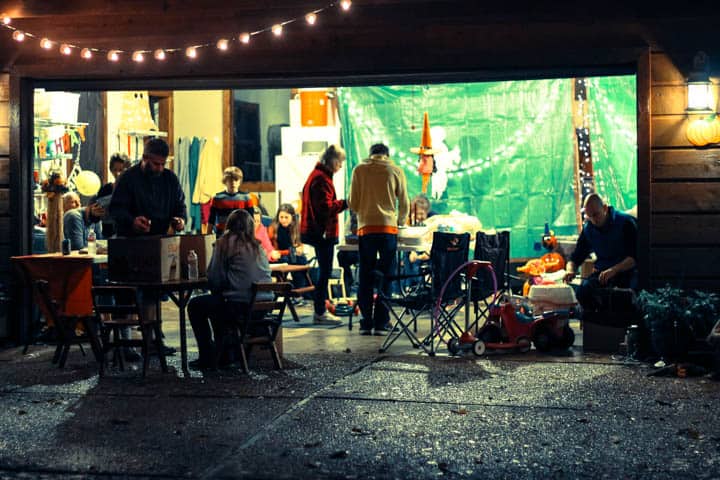 I must warn you. There are A LOT of pictures in the post. I got a little camera happy and because I love the people in these photos so much I can't help but share them!
We start with lots and lots of apples. Ten bushels I believe. Apparently they are "top quality." Haha.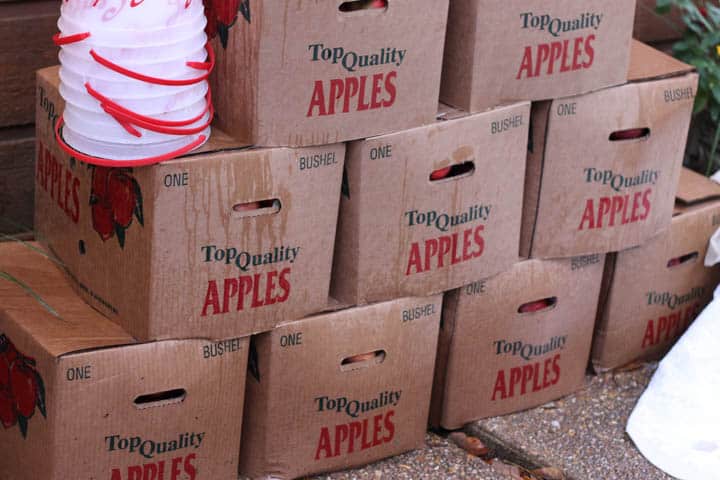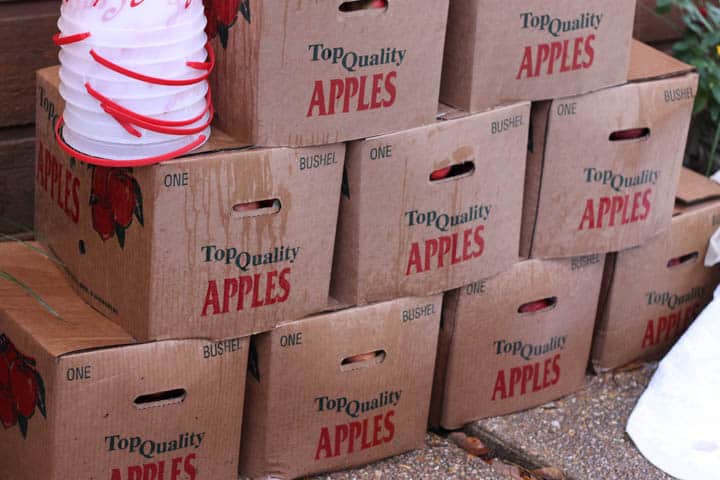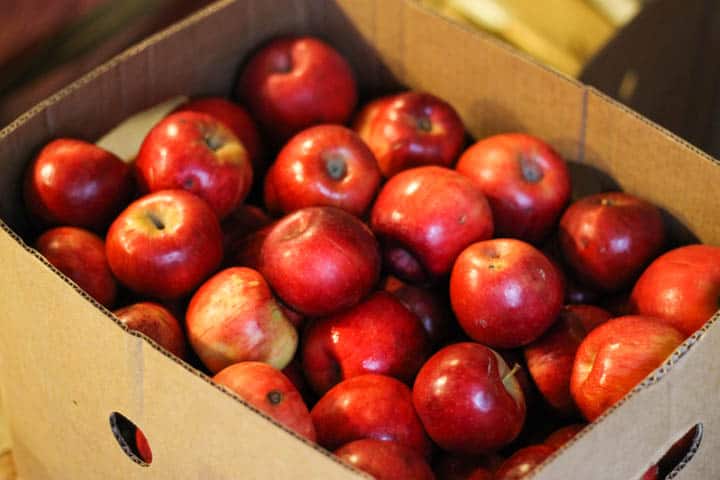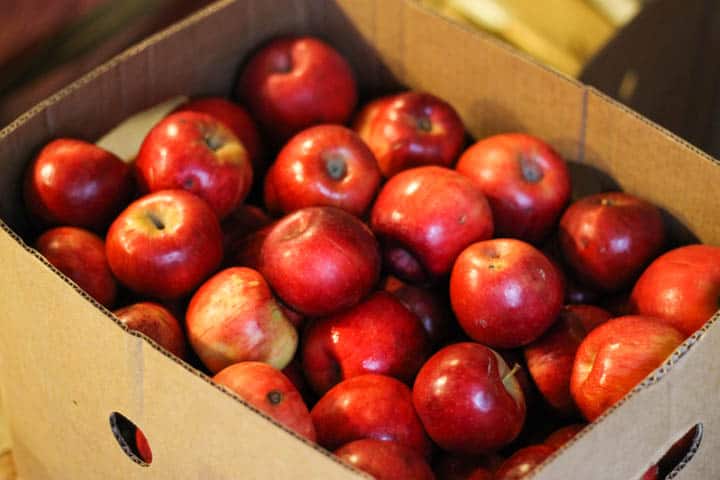 And then because we are slightly crazy, we take on the task of peeling and chopping them. ALL of them.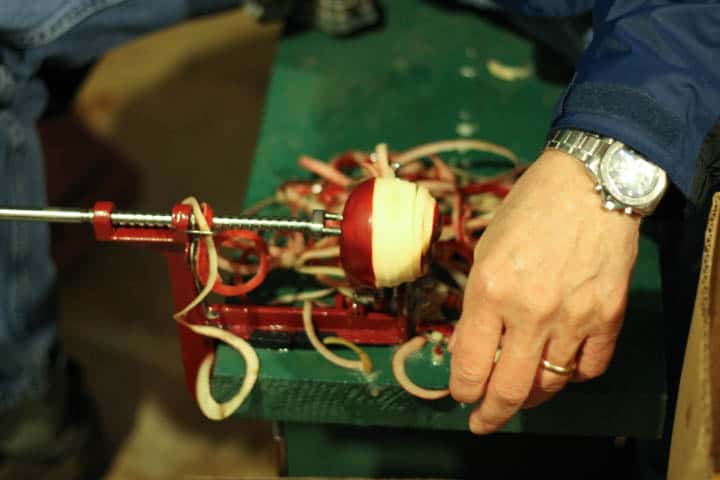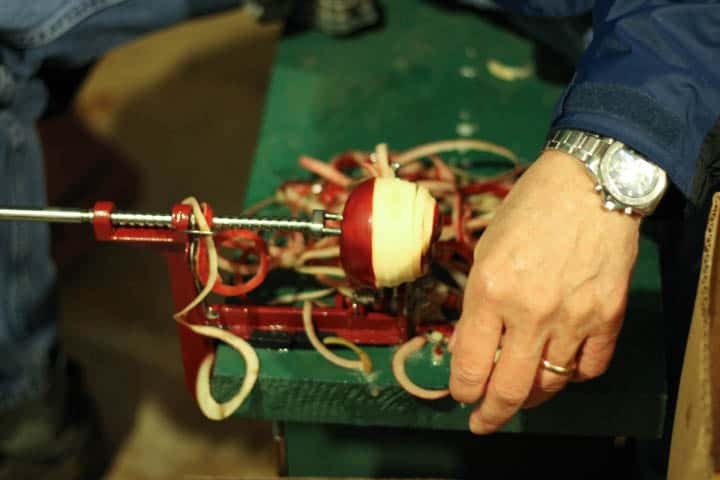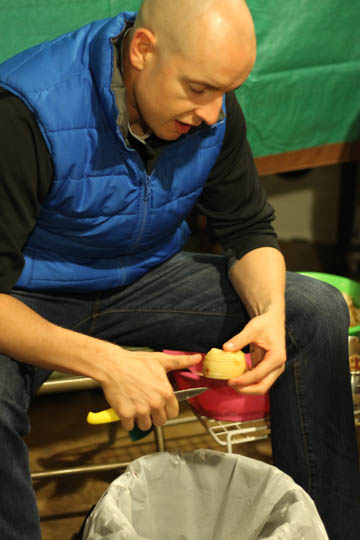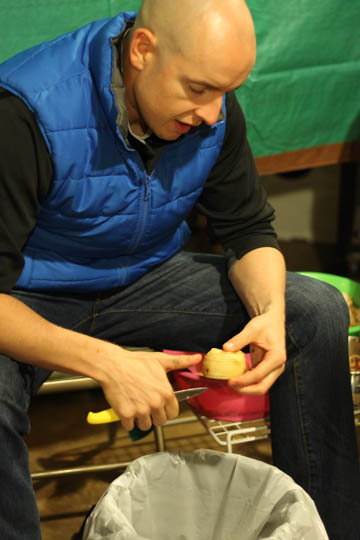 Peel. Peel. Peel. Chop. Chop. Chop.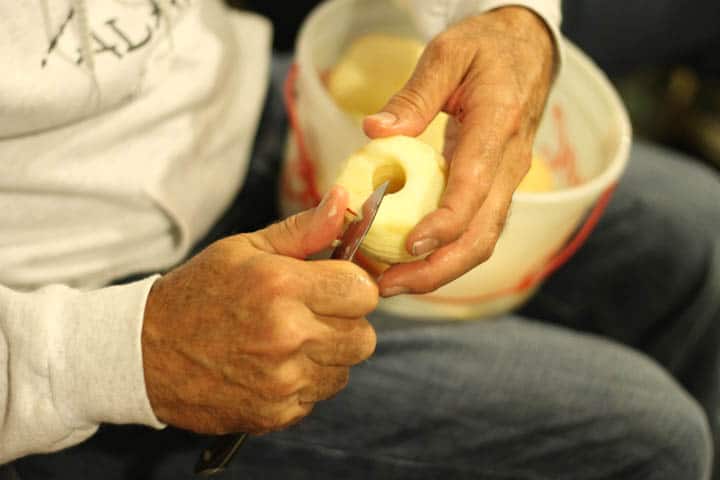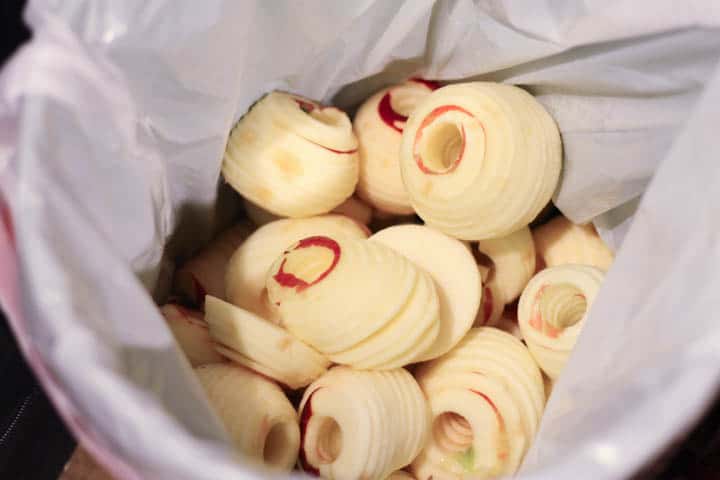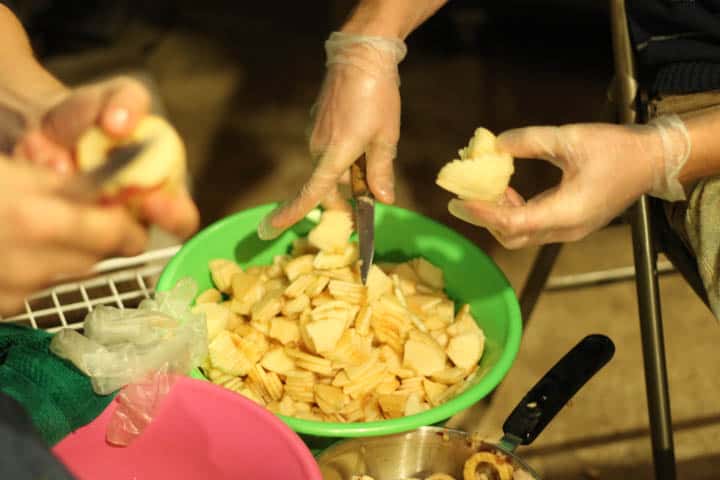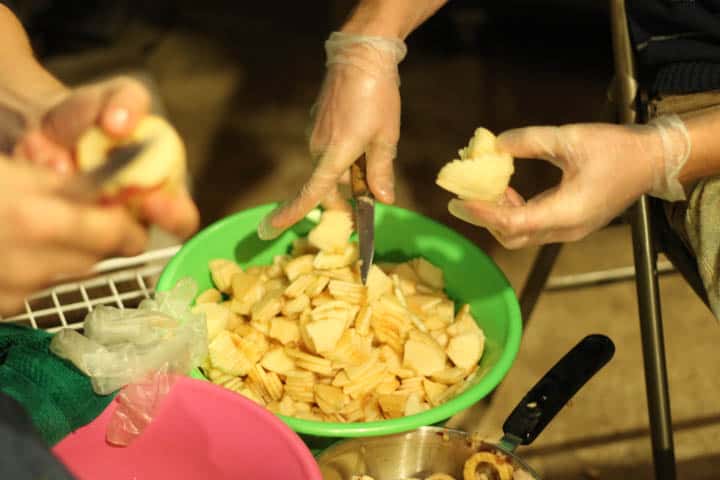 While it may sound tedious, sticky and like a huge task I can assure you it is all of these. BUT this is one of my favorite parts of the apple butter weekend. Everyone brings good food, good drinks and we simply hang out and chop apples. It's a great time to catch up with much-loved family that I don't get to see much.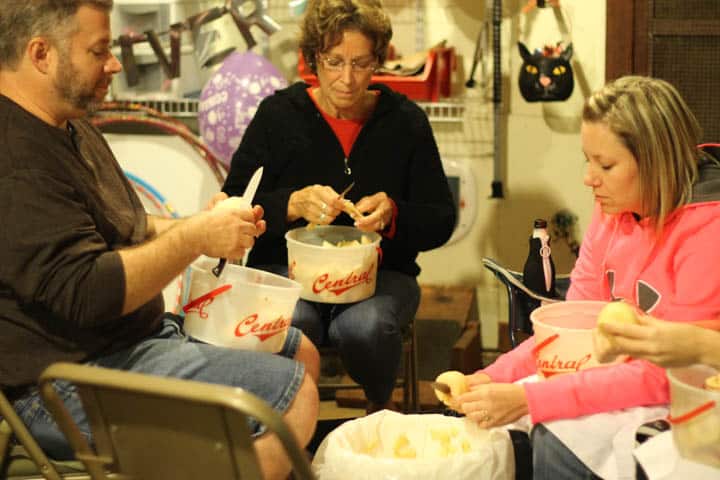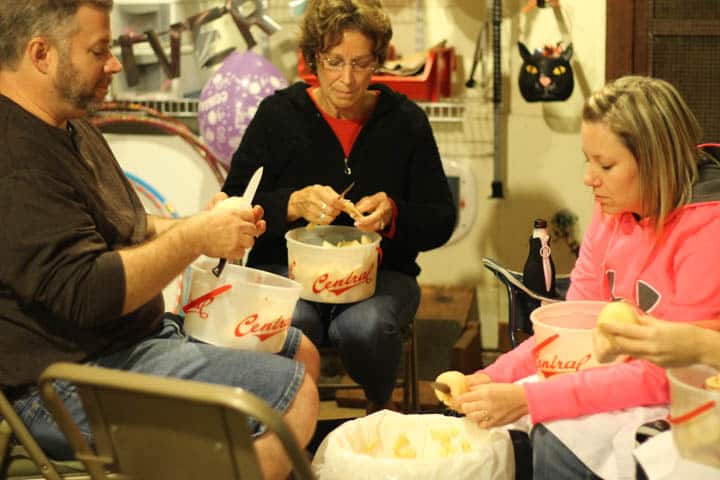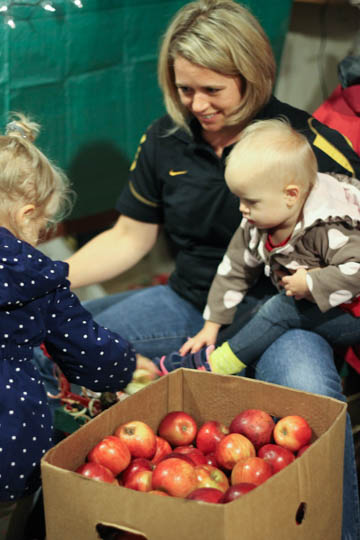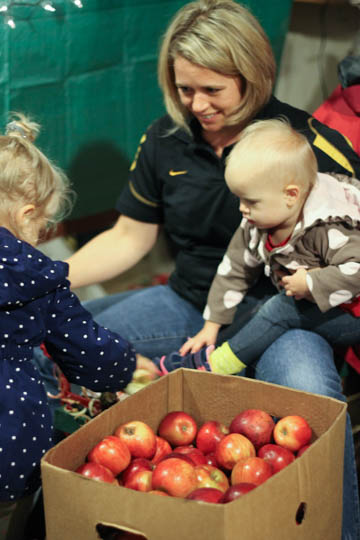 Uncle Will let Adelyn help peel some. As you can imagine the productivity slowed a bit. 🙂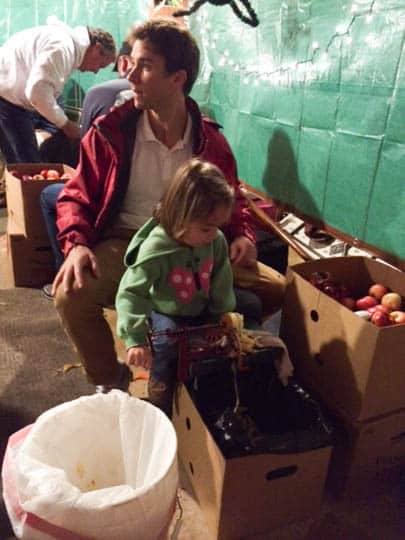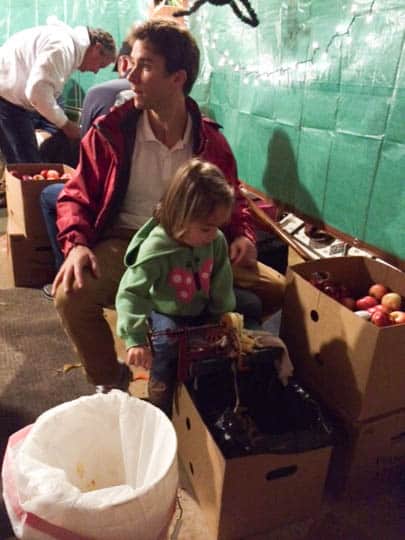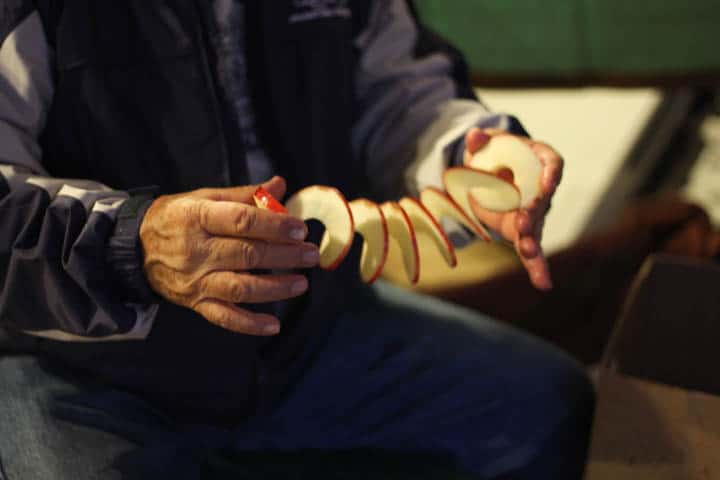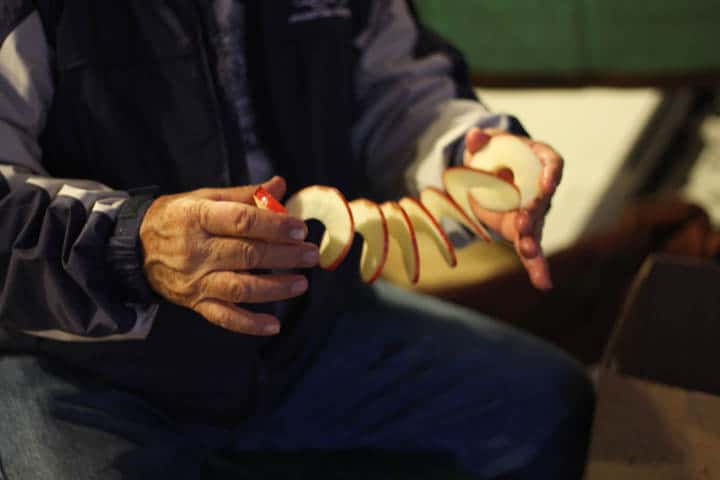 After all the apples have been peeled and chopped up, we head home for the night.
The next morning a few faithful men (my dad and my cousin Troy) get up WAY early to get the fire going and apples cooking. Since we never really know how long it's going to take to cook the apple butter we have to start early.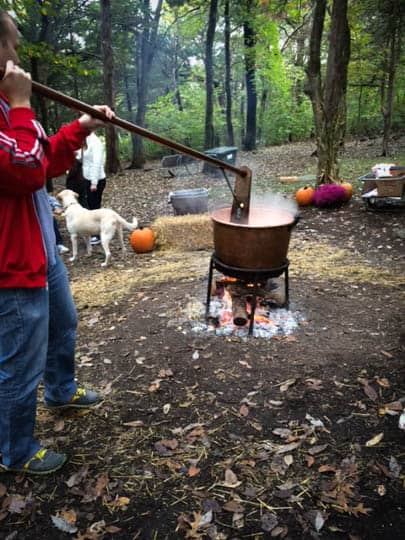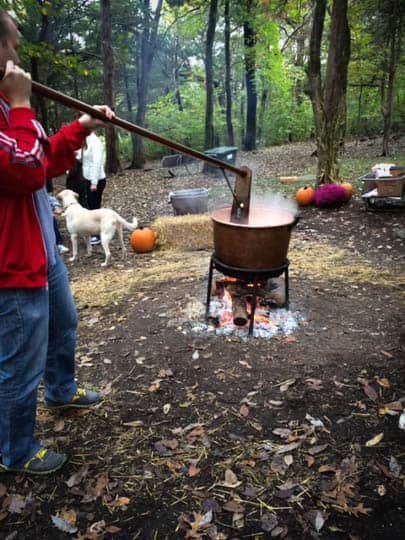 People begin to trickle in as the morning progresses and by mid-morning almost everyone is back together. Other than stirring the apples and adding a few ingredients in the afternoon there really isn't much to do except hang out. Again, that's the best part about it!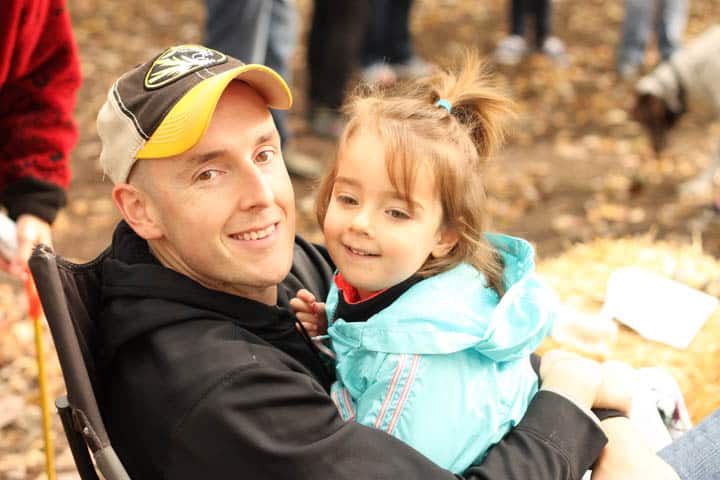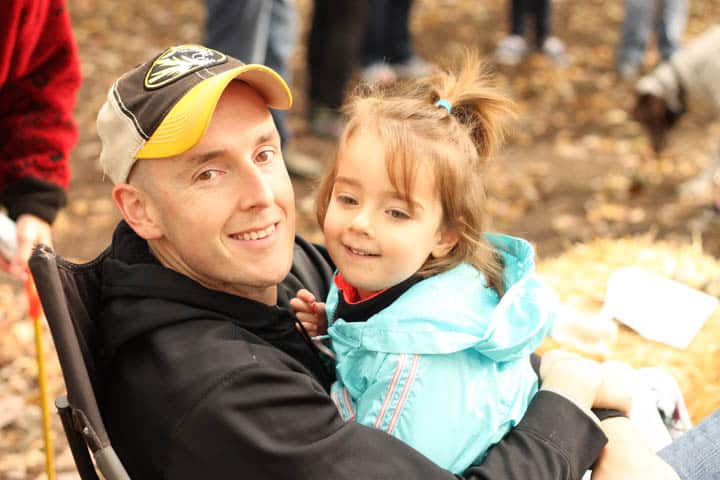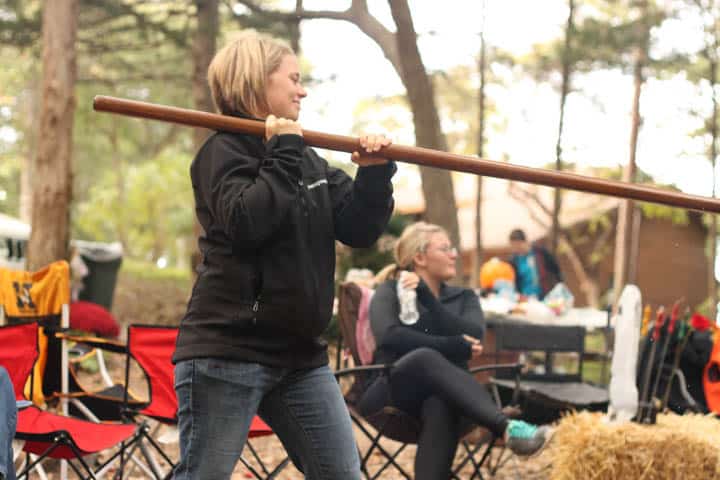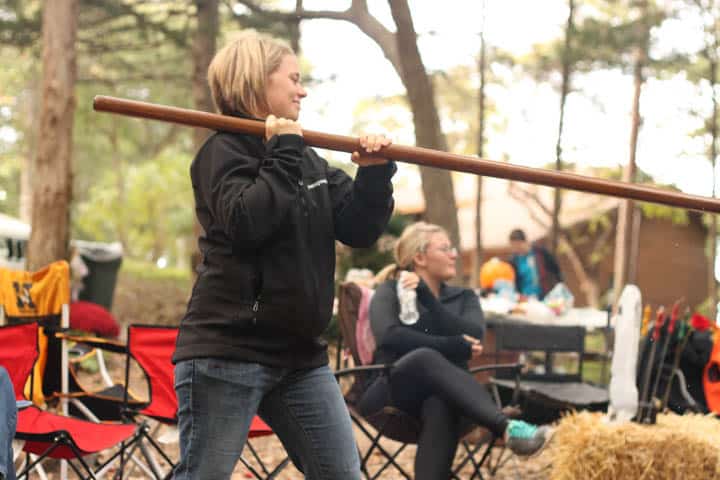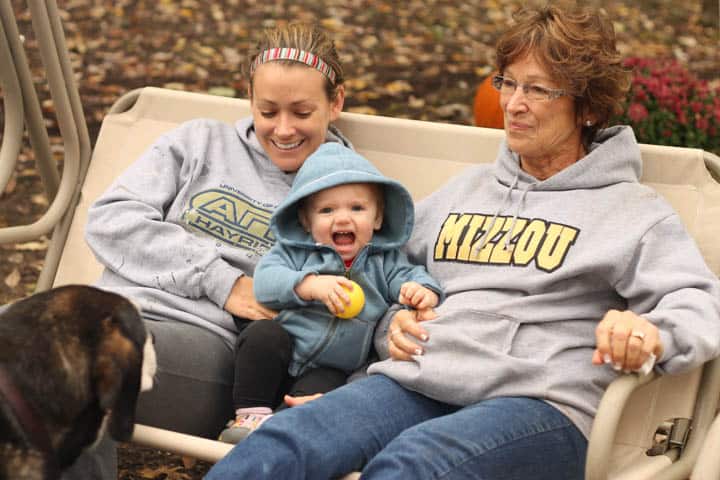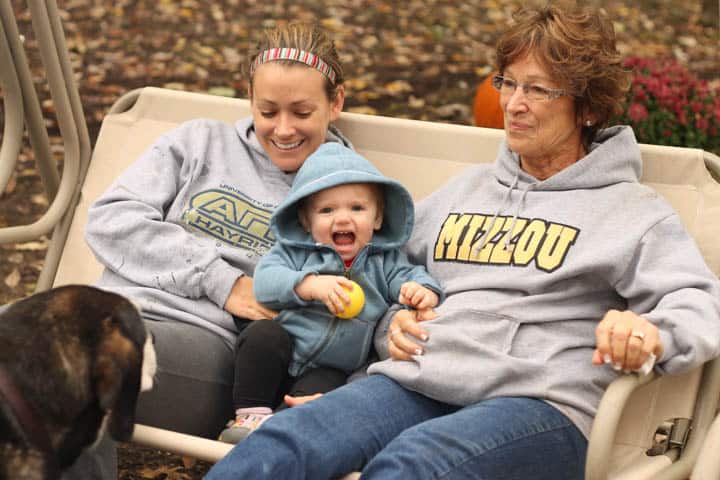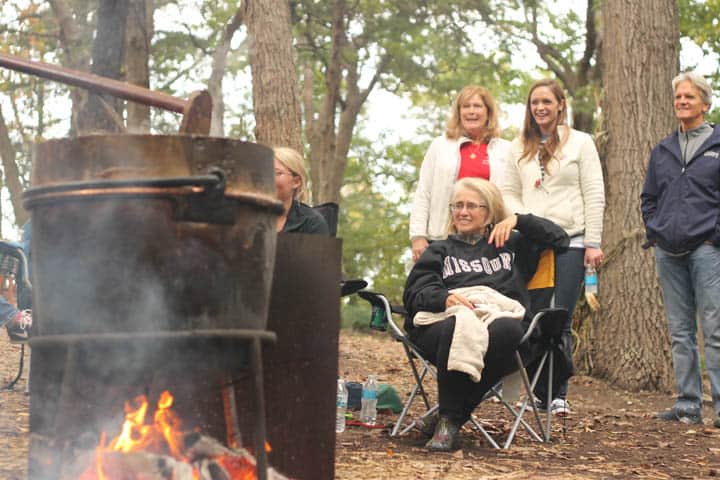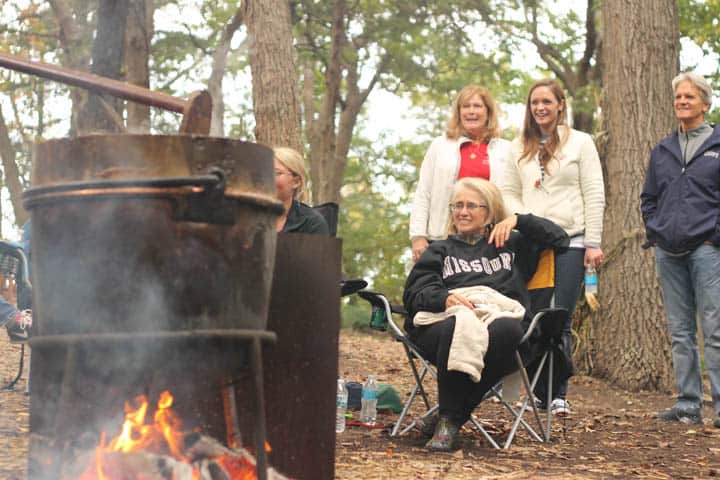 As you can imagine the kids wore themselves out by playing hard all day.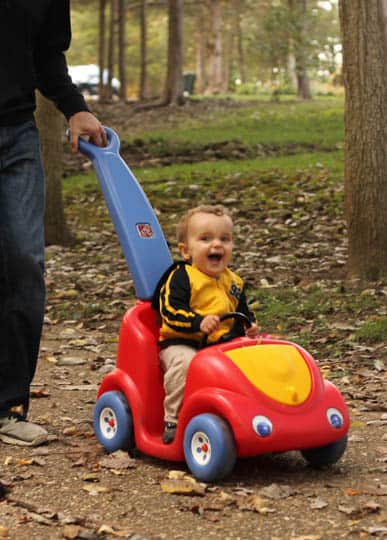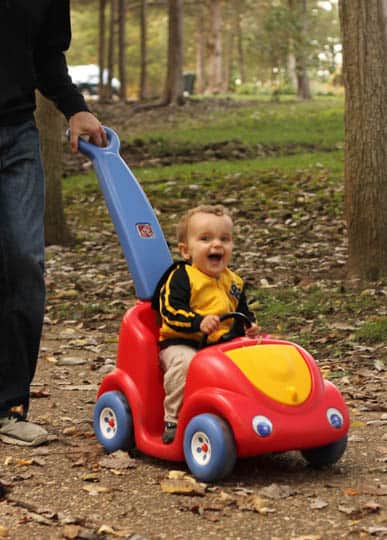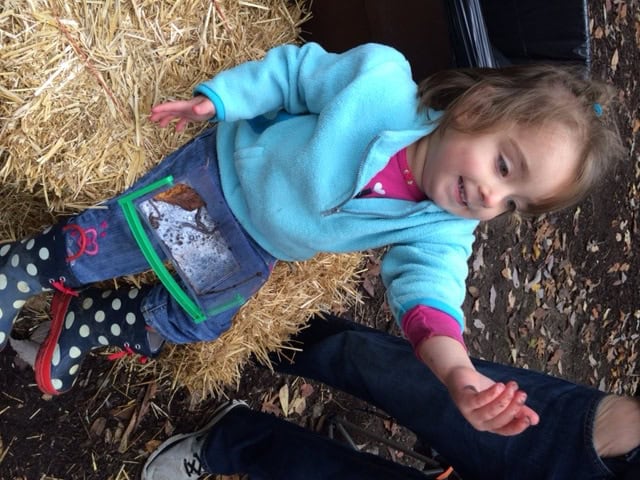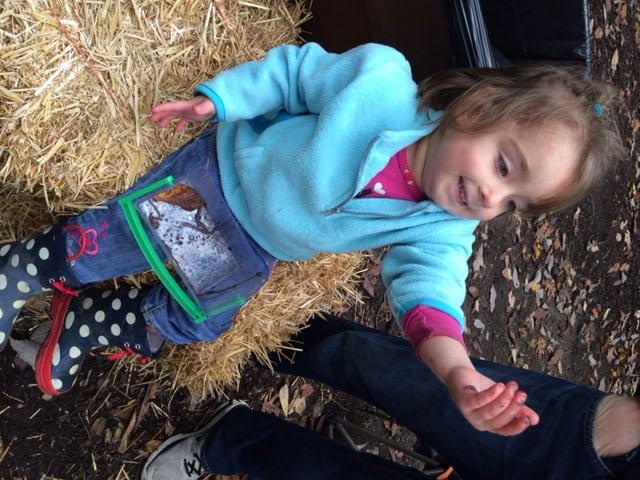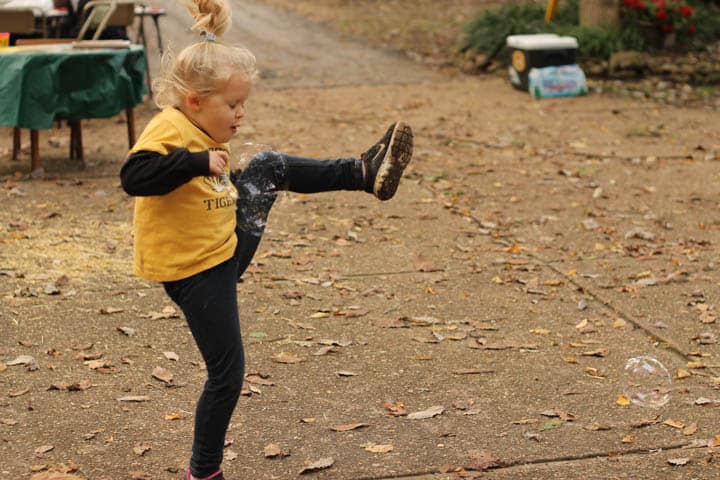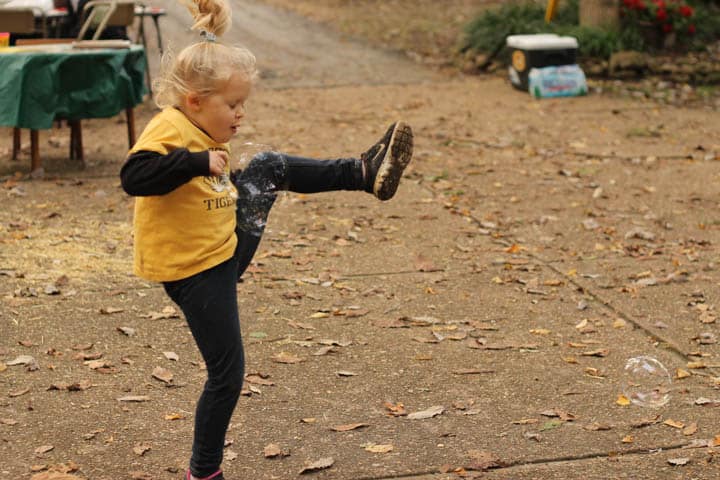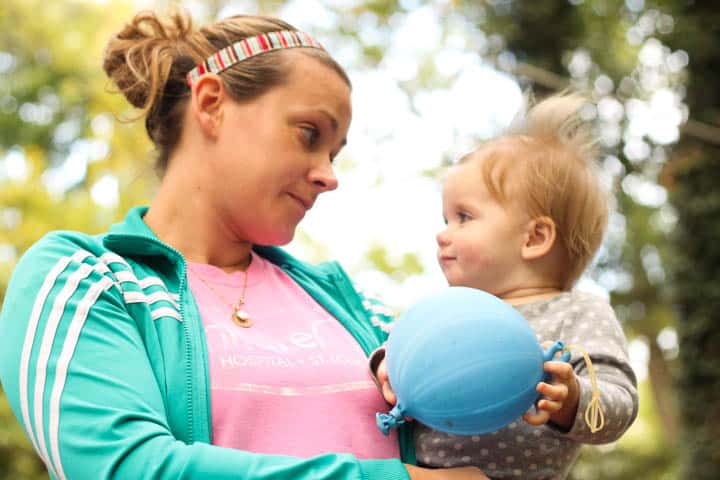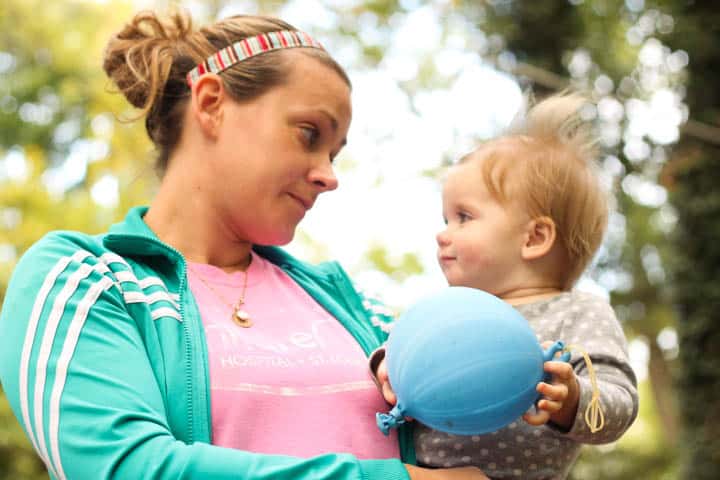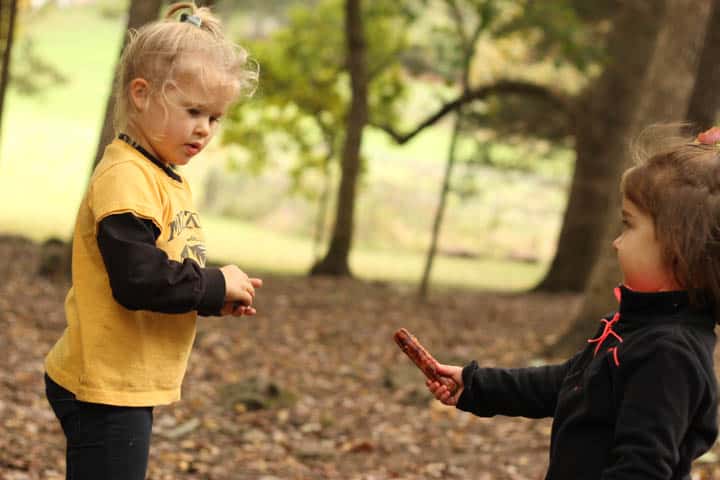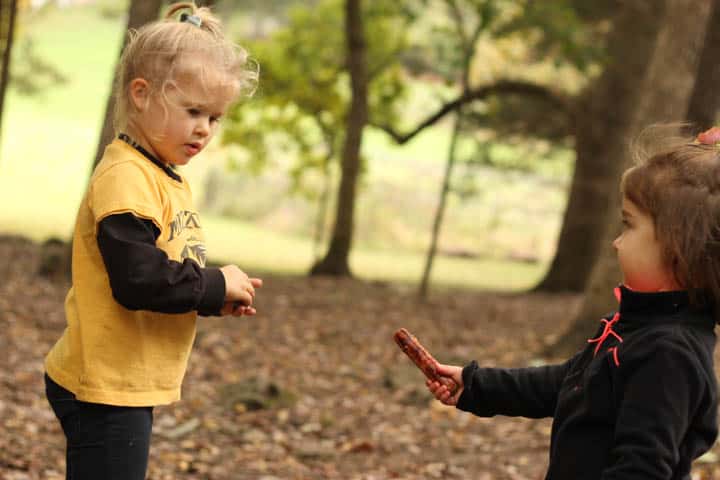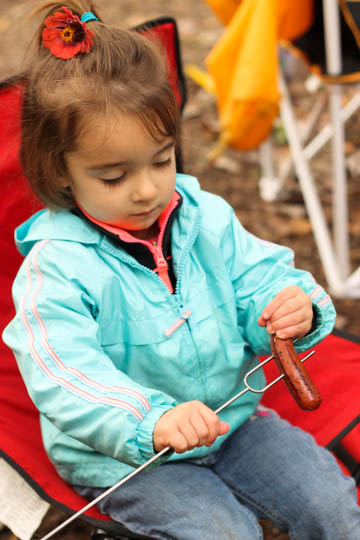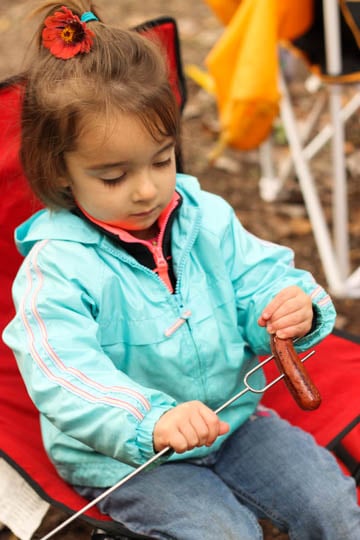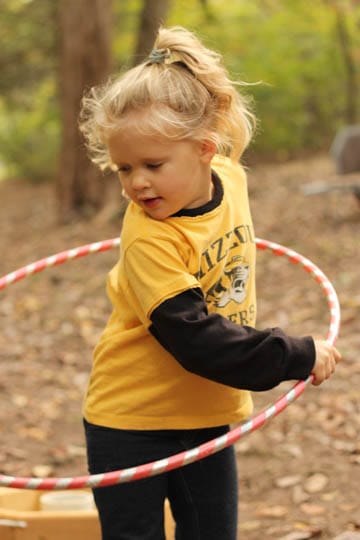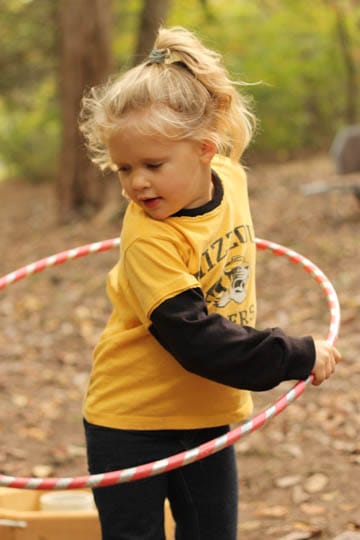 In the late afternoon, the apple butter is declared "DONE" by the family matriarch and we get to canning. Again, this is an all-hands-on-deck process. At this point we all know our roles and we take them seriously. This year my role evolved to "kid duty" since we couldn't have little ones running around under our feet while boiling apple butter is being passed over their heads. No, that would not be good. So while I was wrangling four little ones a safe distance from the canning, here is what was going on. (Photos courtesy of my brother in law, Peter).
Jars all ready to go!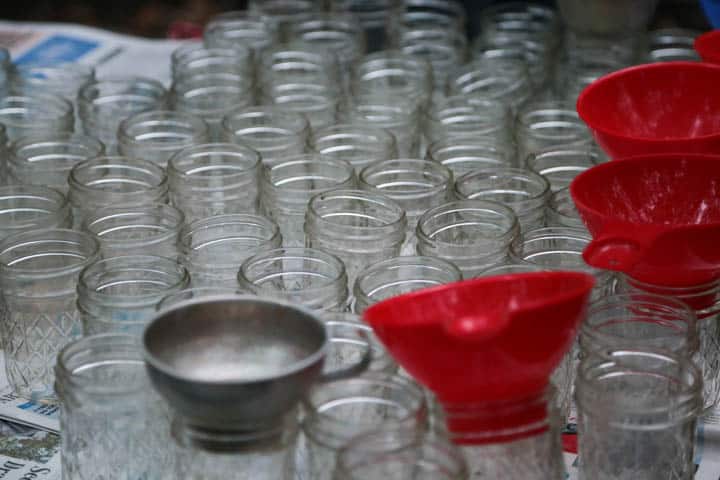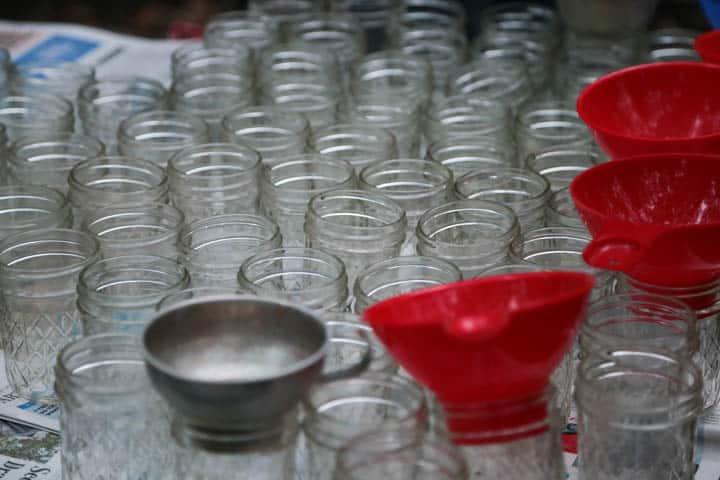 Scoop-a-doop.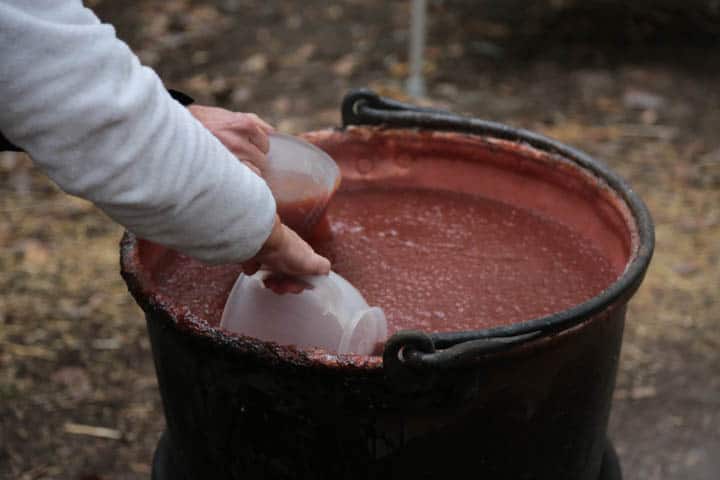 The key is to NOT overfill. Reprimands will quickly follow if you break this apple butter law. It's a rookie mistake.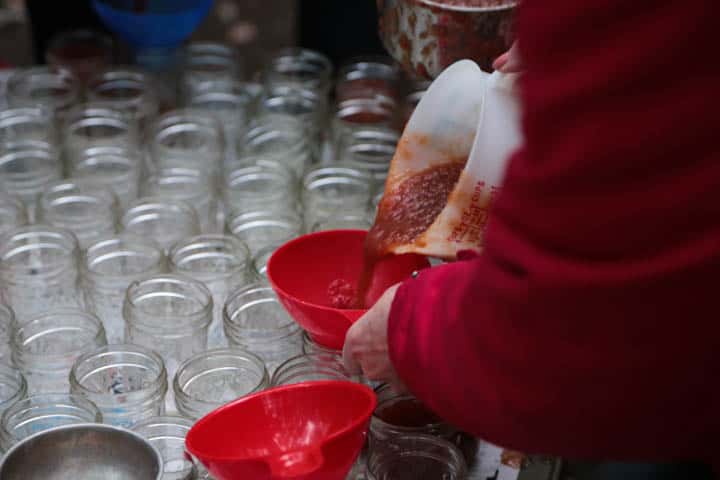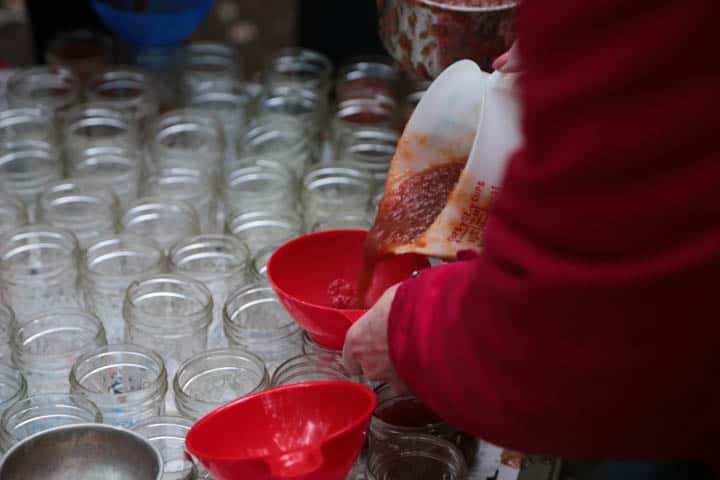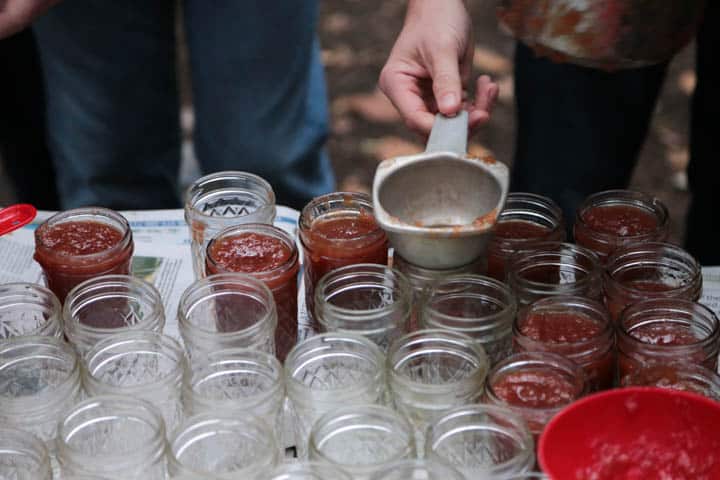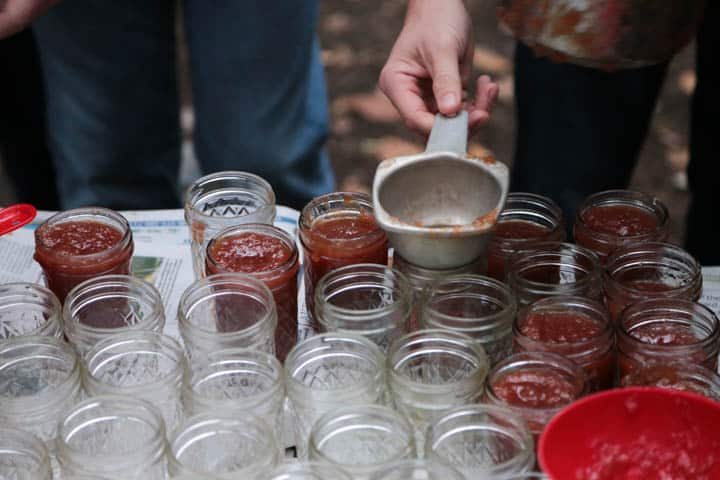 Did I mention 42 gallons were canned? Wowza.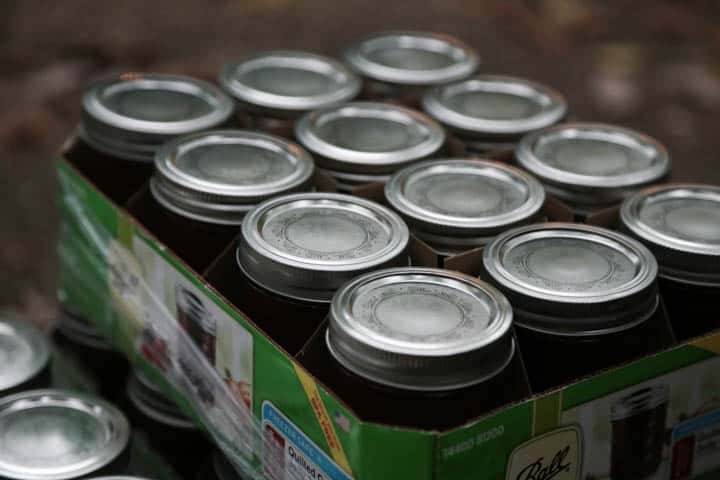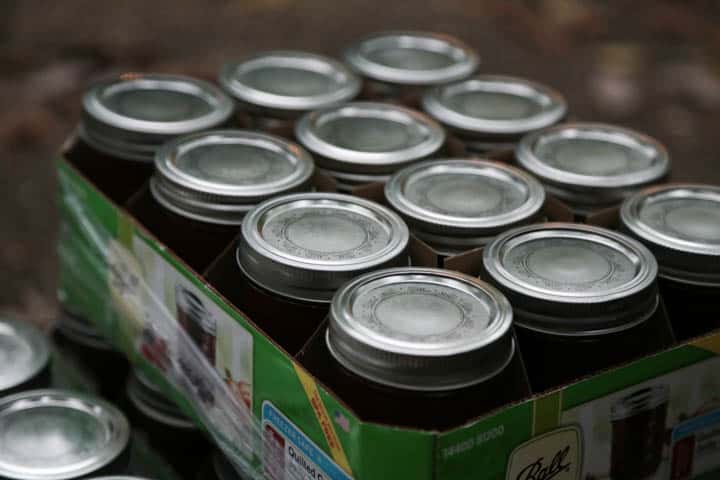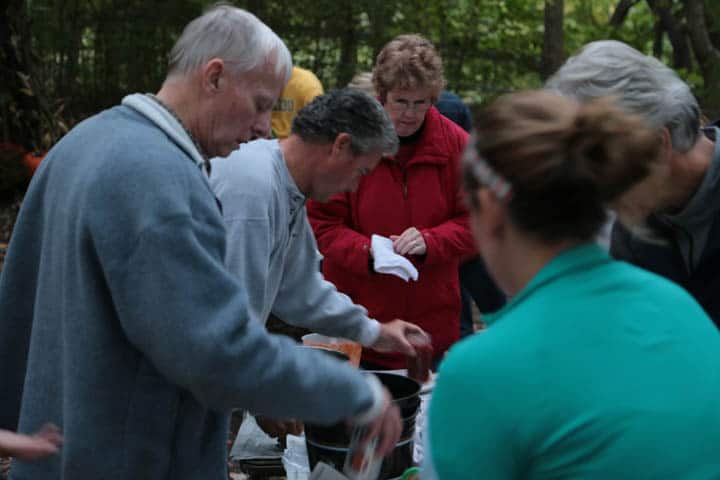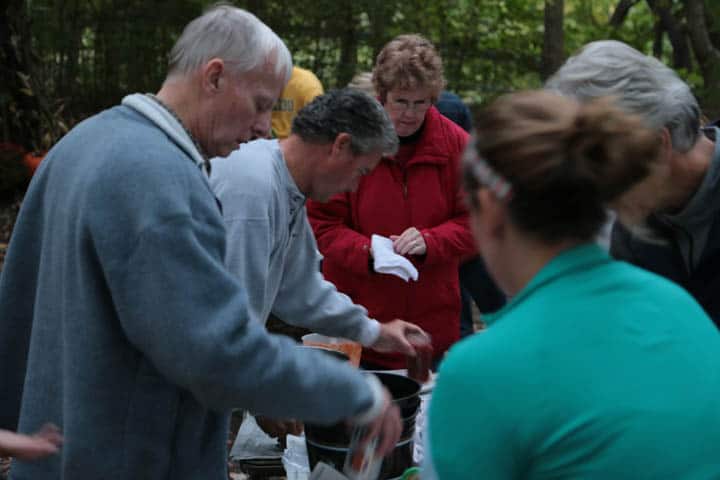 The last thing we do together is to clean out the pot… with rolls!
It's a tradition that the youngest (willing) kid gets hung by their feet and dipped into the pot to wipe up some apple butter.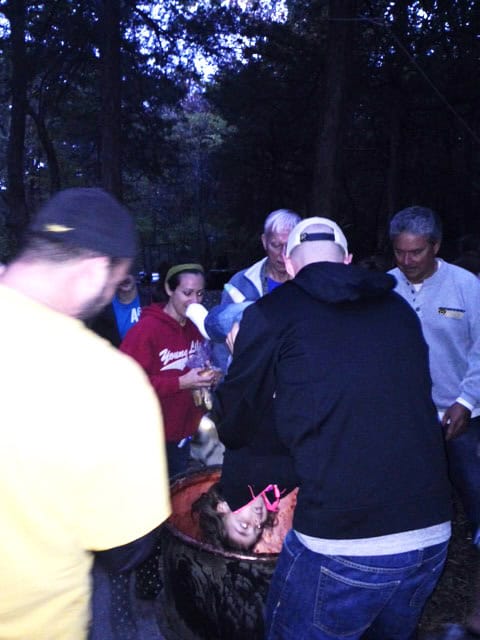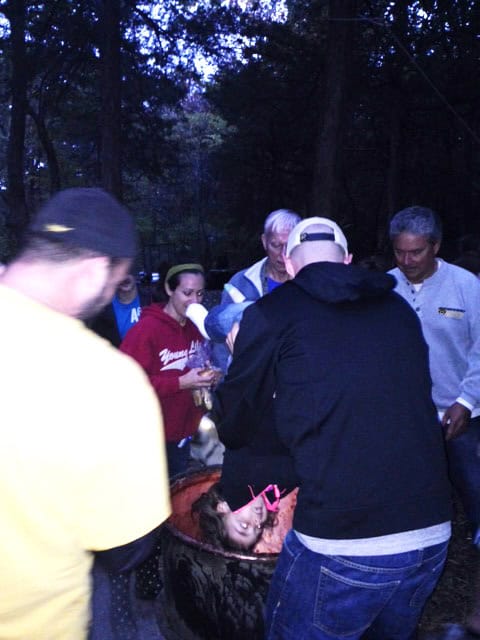 My daughter, Adelyn, and her second cousin, Emerson, were willing dipped in the pot. Emerson came out with a dipped roll. Adelyn came out with tears. It was a great laugh though.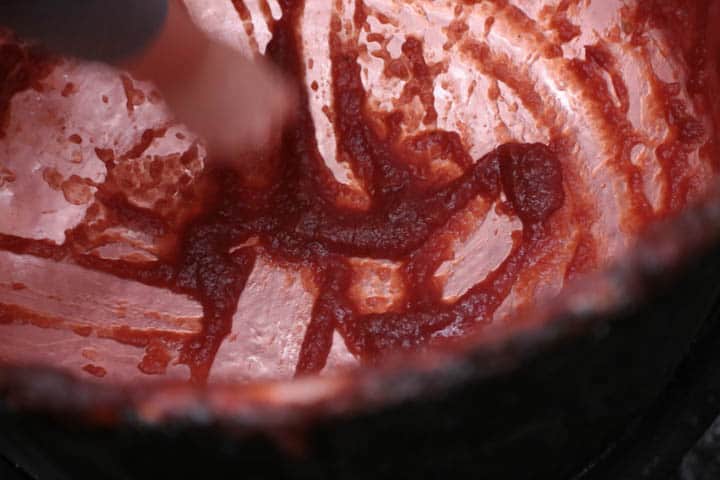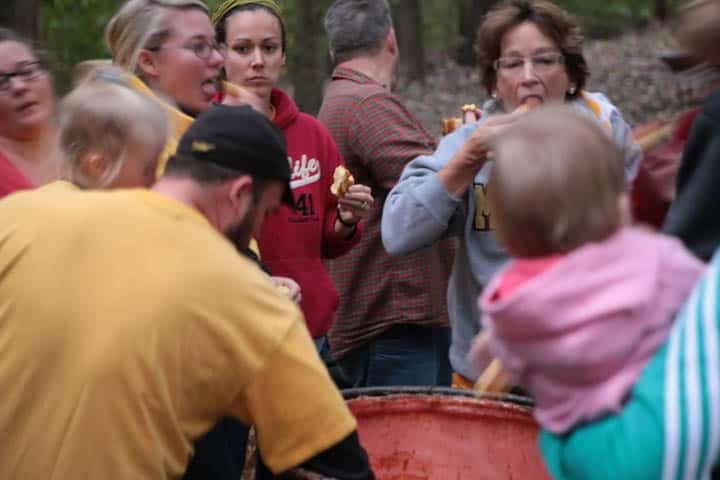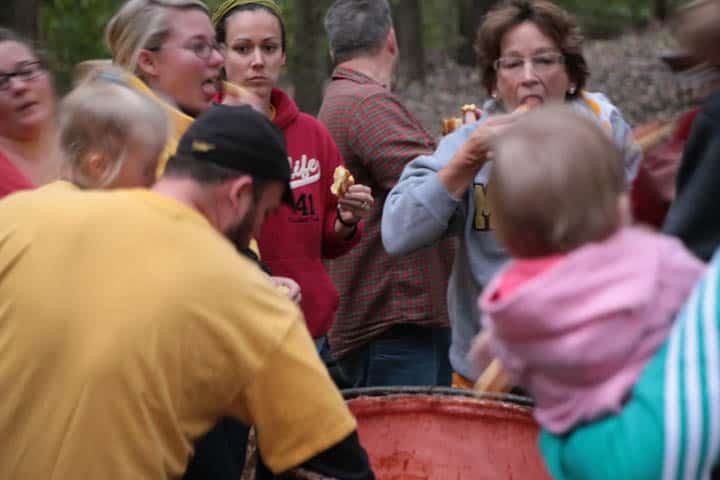 I now have a stash of delicious, homemade apple butter to last me through the year (and to give away to a few lucky people!)
Happy fall!
https://thrivinghomeblog.com/wp-content/uploads/2014/10/IMG_5813.jpg
540
360
Polly Conner
https://thrivinghomeblog.com/wp-content/uploads/2019/10/thrivinglogo.png
Polly Conner
2014-10-17 05:00:00
2020-11-13 06:52:04
Apple Butter Weekend 2014