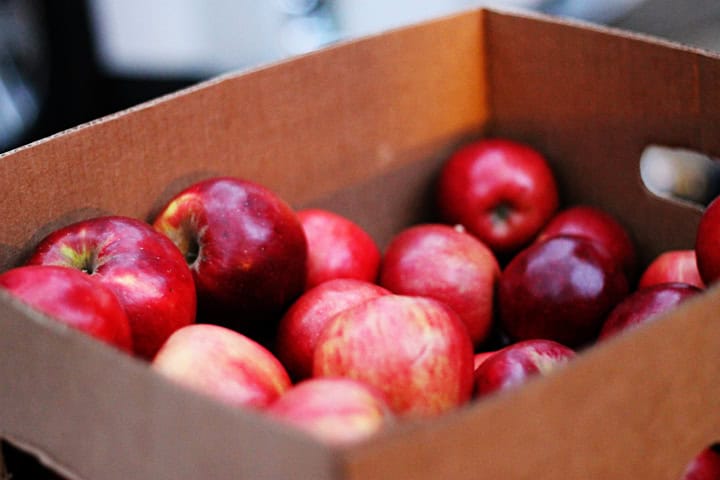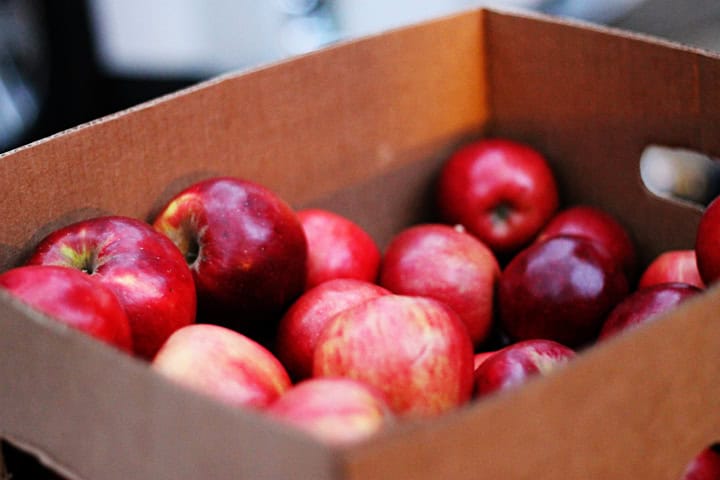 I'm excited to share with you all a family tradition of ours that I am pretty proud of. Last weekend we headed to my hometown and joined up with family and friends for "Apple Butter Weekend." I don't know how long the tradition has been going but it's been WAY longer than I've been alive. Rumor has it that our family has been doing it for 80-100 years. Nobody really knows. All I know is that I have such fond memories of this weekend and continue to walk away with more memories each year.
It starts on a Friday night when we gather to peel and chop 8 bushals of apples. It's quite the process!
We all have our jobs to do in order to get it done. Before we had the handy-dandy apple peelers, this used to last far into the night. Now we usually wrap up around 9 p.m. and head to the bonfire after that. When it's all said and done, we end up with 10 buckets of chopped apples that are bagged up and ready to be cooked the next day.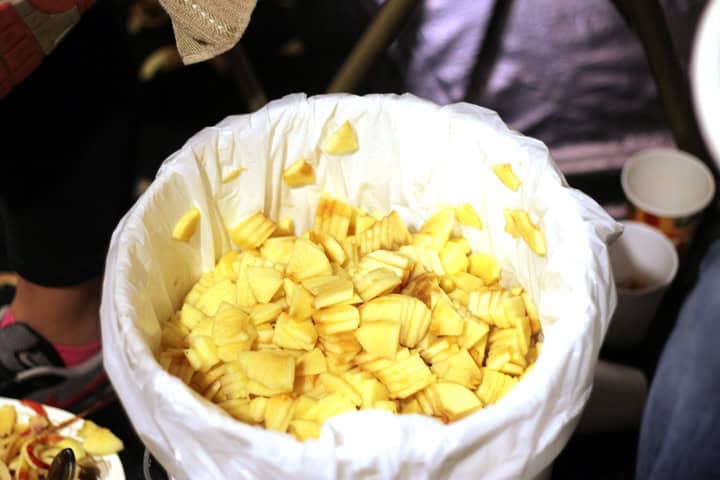 Early Saturday morning, a fire is started and apples start to be dumped into the huge copper pot. They have to be stirred constantly so they don't burn. We all take turns stirring the huge pot throughout the day.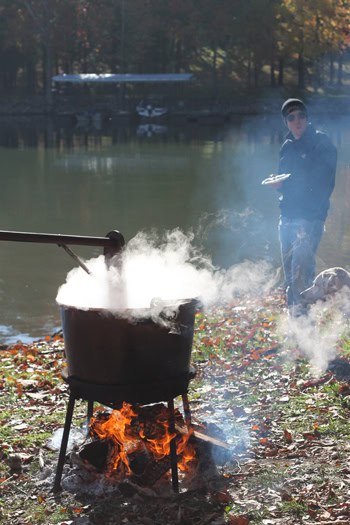 When you aren't taking your turn, there are tons of other things to do! Between the canoes, kayaks, pumpkin decorating, touch football games, swings, bonfires, tons of food, playing fetch with dogs, and yard games, you won't find yourself with a lack of options.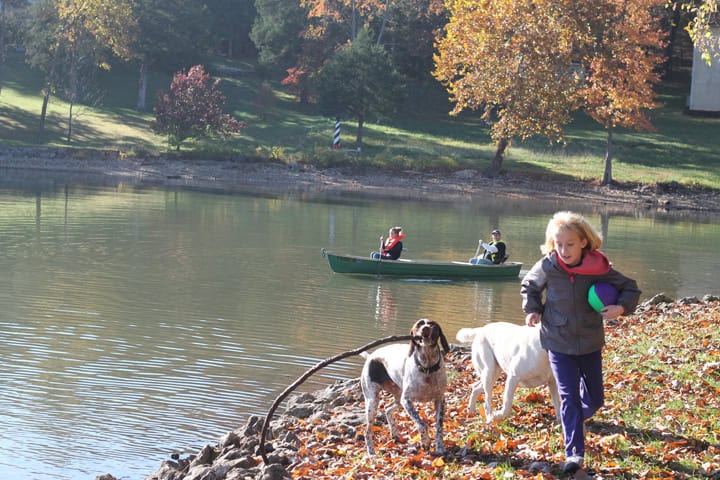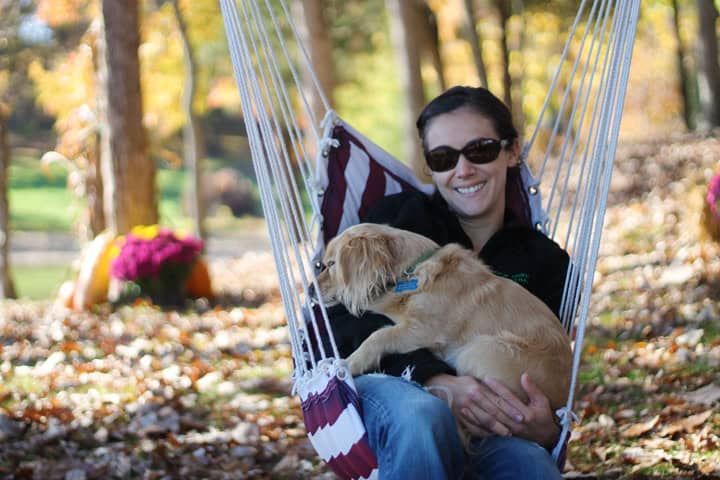 After the apples have been cooking all day, ingredients have been added, and the apple butter has passed the "weeping test," it is ready to be canned!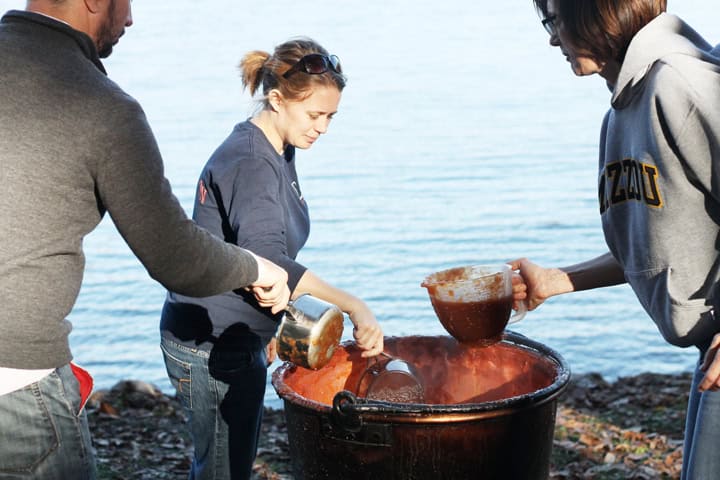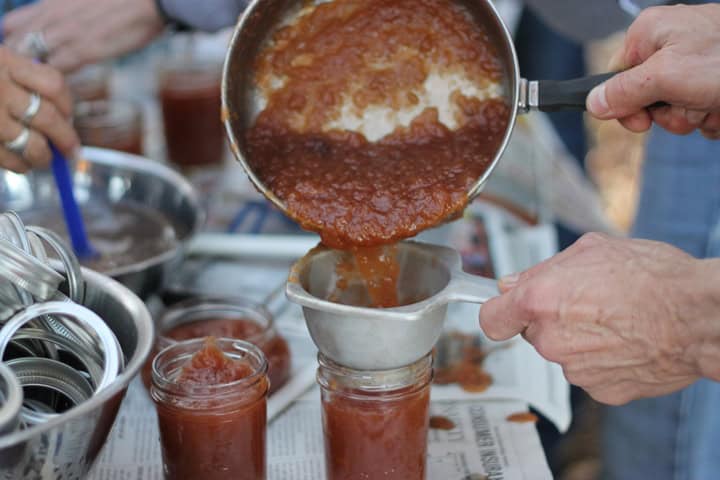 After the scramble to get the apple butter canned up, there is only one more thing to do…
Grab a roll and clean out the pot! At this point we get to test out the fruits of our labor. Nothing is better than warm apple butter that is 100% fresh! My daughter sure didn't mind her first taste of it.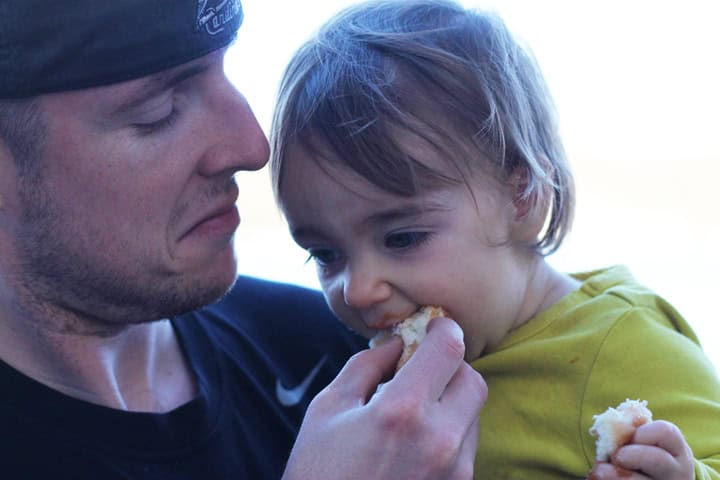 We all leave happy and tired from a fun-filled day.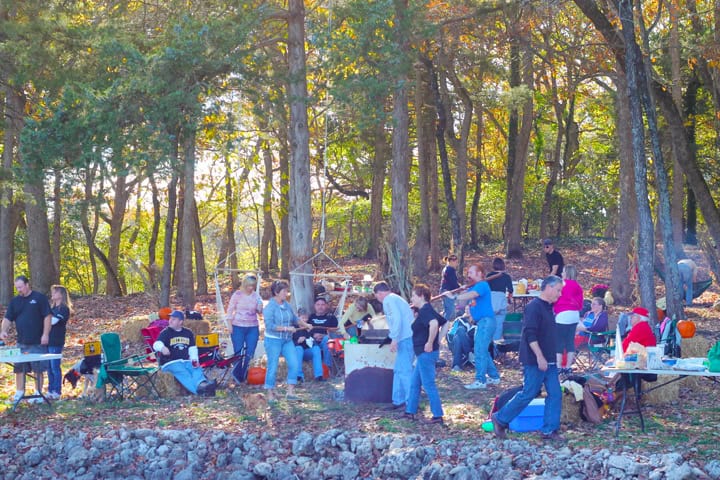 Just wanted to share a fun family tradition that I feel proud to be part of. I have apple butter all year long to remind me of the great fall weekend with my family.
https://thrivinghomeblog.com/wp-content/uploads/2012/10/apples.jpg
480
720
Polly Conner
https://thrivinghomeblog.com/wp-content/uploads/2019/10/thrivinglogo.png
Polly Conner
2012-10-24 05:57:04
2020-01-27 11:14:58
Apple Butter Weekend