Bed-Resting (Part 2)
Updated: 1/7/21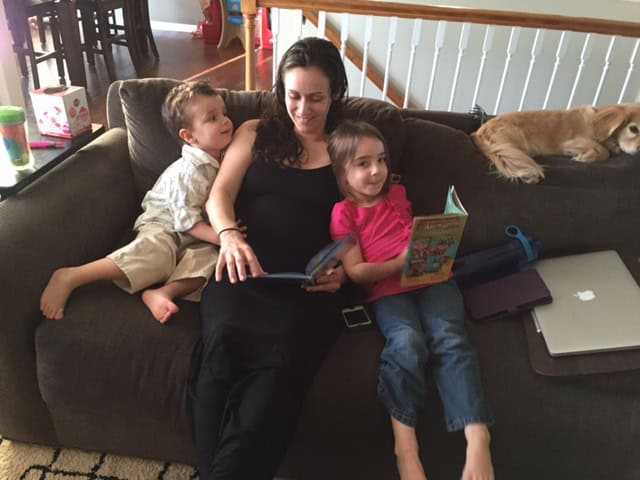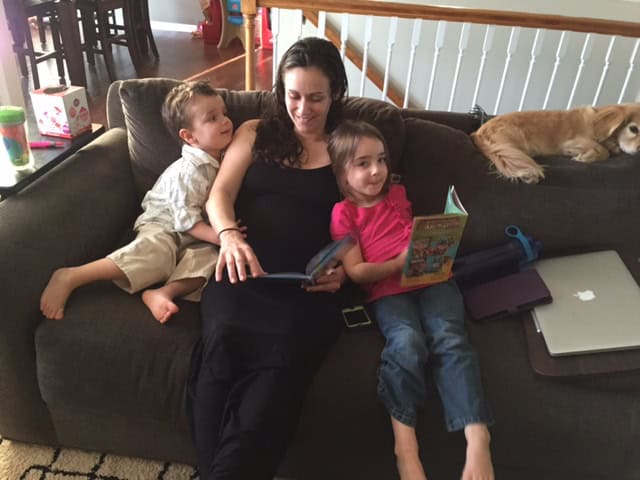 So, here we are. On bed rest. (If you want the backstory to how I got here, hop over to yesterday's post.)
If I'm being completely honest with myself, the idea of being on bed rest for the last few weeks of pregnancy didn't sound all that bad. Kicking back, watching movies, reading books, taking naps… how bad can that be? Well, as with most things, the reality isn't quite what I envisioned.
Restful, not so much. 
The reality is, I still have to be "on" and parenting my children–however, I'm restricted to parenting from the couch. You guys, this doesn't work well. The kids quickly sense my limitations and find great opportunity in the lack of enforcement at times. I also still WANT to spend time with them and engage with them so I usually have a kid plopped next to me doing some type of activity. So in short, if kids are home, there isn't much "resting." My husband has been a parental rock-star through it all and has for sure stepped up in every way possible. However, he's pretty much gone from co-parenting two kids to single parenting 3 (me, because of the whole immobility thing). I feel like if I can at least engage one kid at a time from the couch, it is a bit of help.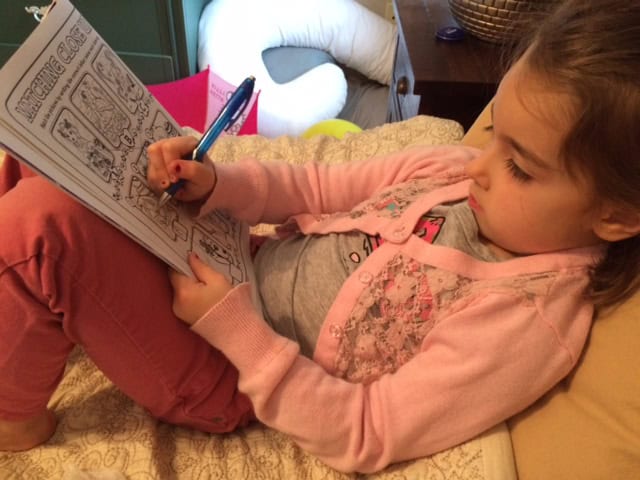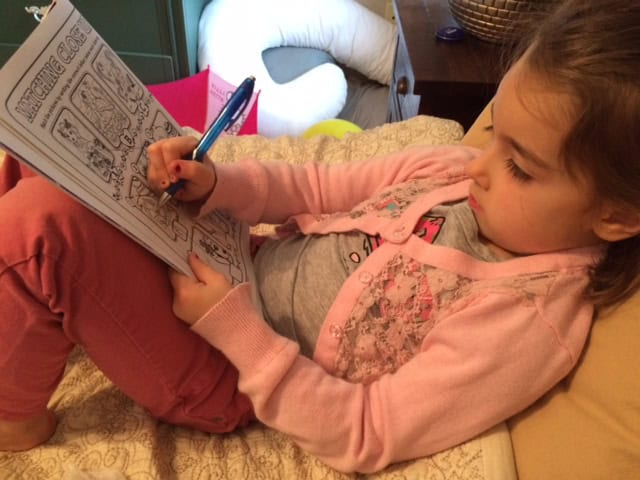 Rest Takes Discipline
Direct text from Rachel:
"So…lady…let's talk bedrest. Are you going to really take it easy?"
She knows me all too well.
To prove my point, want to know one of the first things I did when I was put on bed rest?
Make a to-do list.
Ridiculous, right? But as most of you probably know, there is a lot to do the few weeks before you have a baby! I had quite a few things to yet accomplish and being knocked off my feet has thrown be a bit–OK a lot. It really takes some mental discipline to not be up and knocking off small tasks here and there. At the moment, my floors are driving me CRAZY, the half-basket of laundry has been begging to be put away for 5 days, I want to get the baby's crib ready, the crumbs in our car could feed a small zoo, bottles need to be washed, cloth diapers need to be stripped and soaked and I can hear disorganized closet in the baby's room mocking me. I won't even go into the list of freezer meals that I had been planning to prep.
I'm seriously having to exercise some self-discipline to NOT do all of these things. Because the reality is, they can wait. Every single thing on that list is something that doesn't HAVE to be done. The most important thing is taking care of that little life inside of me that is dependent on my health and rested body at the moment. I have to remind myself that it is NOT worth it. I can come home from the hospital to a dirty house, and life will go on. The car will probably be crummy and dirty for a few more weeks (Ok, maybe months) and it doesn't matter. The dust ball in the corner that I stare at each day is not going come to life and eat anyone. In fact, it might turn into a source of entertainment for one of my children. It just takes mental work for me to remind myself of where the priorities really lie.
My Body is All Out of Whack
What's really weird is that I kind of feel like postpartum Polly. But, I haven't had the baby yet.
The preterm labor (or steroids they gave me) unleashed some mighty hormones that have been wreaking havoc ever since. I'm pretty much two blinks away from crying at any moment. I'm having big feelings of love and appreciation one moment only to be crushed by irritation and loneliness the next. I have hot flashes at night, my eyes are SO dry, I've gotten weird cravings again, I lost my voice for about two days, I've been waking up at 4:30 consistently and not going back to sleep. To top off all of the fun, my milk pretty much came in. Not lying. Not exaggerating. It can happen and it totally freaked me out because that is supposed to happen AFTER the baby. I'm telling you–OUT OF WHACK. Oh, don't forget the steady flow of Braxton Hicks contractions that accompany me throughout the day. It's like my body is totally confused with itself. It's asking, "Are we doing this or not? I thought we were but I guess no? Oh, too early you say? Well, how about I just do a little preliminary work here and there?"
While part of me really struggles with my body being so whacky, it is such a good reminder for me that my body is not my own. It never has been and never will be. God is using it for one of his greatest purposes, bringing LIFE into the world and part of every mother's struggle is giving up control and normalcy. My heart has to fight to get to a place of surrender with all of this and then do it over and over again post-baby. I'm trying to live in the promise that true life and joy is found when we die to ourselves. When we surrender and trust the one who IS in control, THAT is when we can rest and find peace.
I'm So Thankful for Our People. 
Something I have been totally humbled by is how quickly our tribe of people has swooped in and has taken care of us. I mean, we have meals being sent our way not only from dear neighbors and friends but from friends in Chicago, St. Louis and even Oklahoma! A dear friend who is driving through town later this week has requested three freezer meal recipes that she can make for us. We've had many wonderful people offer to take the kids, run errands or just be willing to help in any other way.
Even if people aren't in the position to help in tangible way, I have been so encouraged by the texts, calls, messages and even the amazing amount of people on our Thriving Home facebook page that said they were praying for us. I mean, people–amazing.
I've never fully been on the receiving end of this so to see people come out of the woodwork to offer help with has been pretty beautiful to witness. It really is the body of Christ in action and makes me so proud to be part of it. Out of all of the "love languages," I for sure feel most loved by acts of service so you can imagine the flood of warm fuzzies I have been getting simply by people helping in small ways. Can't. Even…
In Conclusion
We are learning a lot around here.
Learning how to live in the moment. Trust God. Allow people to help. Keep priorities in line. Give up control. Pray a lot. Be wise with my time. Laugh at my crazy hormones and find things to
be thankful for. I'll do my best to keep Instagram updated with any happenings but for now you can assume I'm sitting on my couch or bed, accompanied either by my lazy dog or a wiggly child and just waiting to see what God has in store for our family.