Behind the Blog: How did Thriving Home start?

We commonly get questions from our readers and friends about what happens behind the scenes at Thriving Home. How did it start? How do you have time to do it? How do you make money? What do your husbands think? And so on…
It would take a monster post to answer all of these questions, so we decided to create a week-long series that will take you behind the blog. To kick things off, lets start with how Thriving Home even started!
How did Thriving Home start?
(answered by Polly)
Before blogging even was part of our lives, Rachel and I had crossed paths in a unexpected way. Long story short, I took over her job as the Student Ministry Co-Director at our church when she had her first child and decided to stay home with him. Our paths continued to cross and a friendship budded as we discovered how many similar interests we had and even how alike our personalities were. We began walking together more frequently and just became better friends.
At this point we both had our own blogs that we dabbled with here and there. My blog, Learn and Go, was primarily about creative doings and thrifty living. Rachel's blog, Healthy Refuge, was primarily about real food recipes and natural living. We wish we had pictures of our sites but those days and blogs are long gone.
I remember having the idea of teaming up with Rachel to start a blog together but wasn't brave enough to bring it up with her. That was until Rachel made a passing comment about how similar we are and that we would have fun starting a business together. This conversation got the train moving, and it hasn't slowed down since!
Here we are in our first "photo shoot".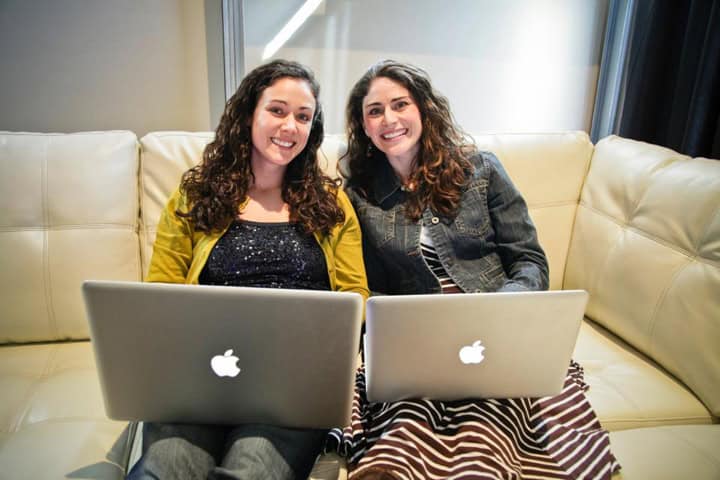 We initially were going to keep the name Healthy Refuge (Rachel's blog at the time) but planned to revamp it in a way that included all aspects of home life. However, we eventually moved away from this because we thought Healthy Refuge would indicate we are only a blog on health.
Thriving Home was a name we kept coming back to and eventually it stuck. We both had to invest a little of our own money to buy a domain name, hosting plan, and theme for the site design.
After a few months of brainstorming, researching, logo designing, and a lot of decision making, Thriving Home was born in January 2012.
In the first few months, we were getting around 100-200 visits a day. Back then Facebook was our biggest source of traffic (so basically it was our friends and family following along!). We were jumping for joy when we got over 500 visits one day after 3 months of plugging away. It really took about 1 1/2 years before we started to see some significant traffic. We didn't even start paying ourselves anything until 1 1/2 years as well.
Here is a visual of our traffic for the first two years.

Yes, we've had hopes of Thriving Home eventually becoming a part-time income for us, but we primarily began and continue because we like what we do. If we didn't, there is no way we would have survived plugging away for 1 1/2 years with very little return. We're both passionate about what we do, and now getting paid to do it is a bonus!
Since our humble beginnings, we have continually grown and learned TONS along the way.
In fact we have put together all of our blogging wisdom and knowledge and packaged it up all in one place. It's called Blogging Basics: 15 Steps Towards Earning Income from a Blog. Make sure you swing by and check it out!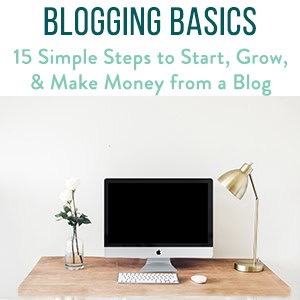 Coming Up:
Behind the Blog: How Do You Divide Up the Work?
Behind the Blog: How Do You Make Money?
Behind the Blog: What Do Your Husbands Think?
Behind the Blog: What Do you Want Readers to Know?
Update: We wanted to make sure you knew about our podcast interview over at Food Blogger Pro. In the interview we chatted about how to have a successful blog as a partnership. We explain how we started, how we work together as a team, and how we keep the working relationship healthy. Hop over and listen when you are done reading this post! 
https://thrivinghomeblog.com/wp-content/uploads/2014/07/how-did-it-start.jpg
525
350
Polly Conner
https://thrivinghomeblog.com/wp-content/uploads/2019/10/thrivinglogo.png
Polly Conner
2014-08-11 05:19:40
2020-01-03 14:04:58
Behind the Blog: How did Thriving Home start?