Behind the Blog: What Do You Wish Readers Knew?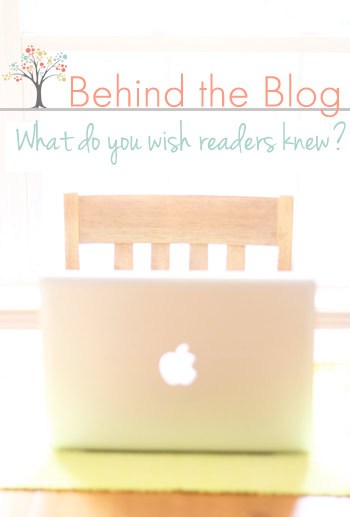 We are wrapping up our week long series: Behind the Blog. It's been fun taking a trip down memory lane and sharing about what goes on behind the scenes at Thriving Home.
In case you missed a post we've covered:
Our last topic gives a glimpse into what we wish and hope YOU the reader know about blogging.
We are striving for a thriving home. We have not arrived.
We hedged on naming our blog Thriving Home in the beginning. That's because the last thing we want readers to think is that we've got this mom thing all figured out. A "Thriving Home" is the goal we are striving for. We pray for and work toward growth in our homes for the glory of God. But…but…we both fall short so often!
Maybe you've realized this in life by now. But, no mom can do it all. Much to my (Rachel's) husband's chagrin, I'm always miserably behind on laundry and my closet is stuffed full of bags of junk that I've been meaning to go through for a year or more. I really struggle to be patient with my three kids. I try to do too much and end up in bed with headaches. My walls really, really need to be painted and please don't ever look closely at my floors. And, as my kids remind me, I'm on my computer and phone way more than I should be.
Bottom line: When you read our blog, please don't get down on yourself or feel judged in any way. Take whatever ideas are helpful or you can pull off, and simply ignore all the rest! And, most of all, know that we're right there with you–striving imperfectly for a Thriving Home.
We love feedback!
We love to hear from you guys. Whether that be through comments (which we always read and almost always respond to) or through emails (again, always read and respond to). I (Polly) love getting pictures from my friends like this: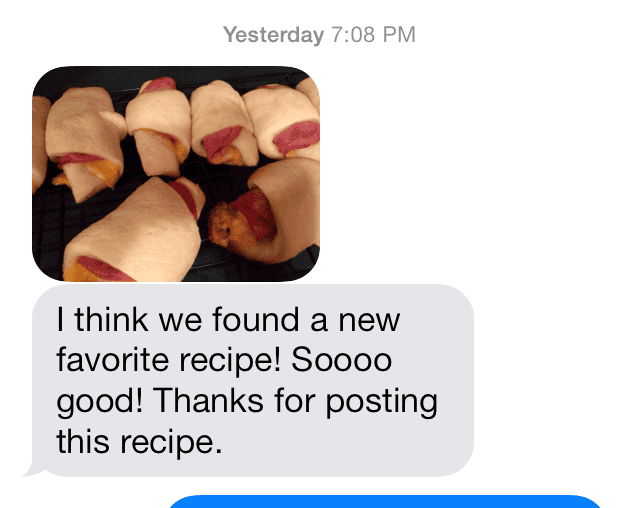 Or another example is the huge amount of feedback I've gotten on my post about Help for Moms with Acid Reflux. It's so fun to know what people are reading and enjoying and the only way to know that is if you share!
We also need to know if something isn't quite right on the site. There is no way for us to have eyes and ears in every corner of our blog and we need to know if something isn't working right. Please shoot us a message if you stumble on something that looks wonky.
Sharing is caring.

Another thing I (Polly) wish readers knew was that we love and really benefit when you share our stuff with others. Whether it be a facebook post about a recipe you just tried or simply telling a friend about our blog. Word of mouth is the most powerful form of advertising. We are honored when you take the time to share with others something that you liked. If you like something, just press that little share button, would ya!?
https://thrivinghomeblog.com/wp-content/uploads/2014/08/FAQ-e1407766683997.jpg
383
300
Polly Conner
https://thrivinghomeblog.com/wp-content/uploads/2019/10/thrivinglogo.png
Polly Conner
2014-08-15 05:00:00
2020-01-03 14:06:34
Behind the Blog: What Do You Wish Readers Knew?