Blasts from the Past: Great Posts You've Likely Missed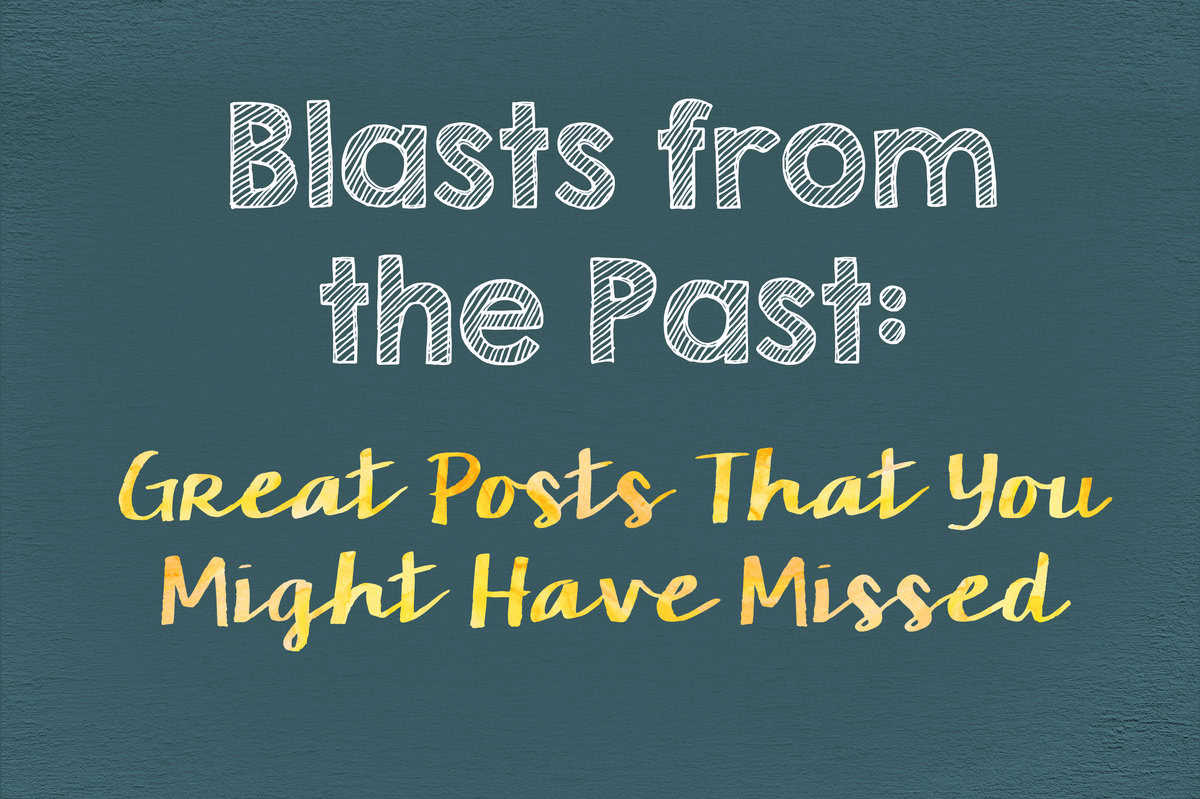 It's not uncommon for me to stumble across a post I had written three or four years ago that I have completely forgotten about. My guess is if I have forgotten about these posts, you have too. Or perhaps you weren't around these parts when they were posted. (Shout out to those who were!) Because I'm feeling a bit nostalgic, I thought I'd bring to your attention some worthy posts from the past that have gotten lost in the shuffle
Cheesy picture? Yes. But, I totally stand by this post and think it is valuable information for all. Spoiler alert: Rachel and I totally KILLED IT when we threw a garage sale together. Let not let the combined wisdom of two avid garage-salers go to waste!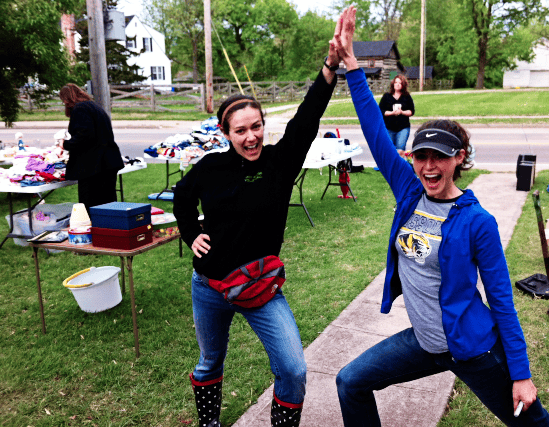 Remember the days I used to sew? Yeah, me neither. Glad there are posts like this around to remind me of my long-lost hobby. My dear sewing machine, I'll be back one day. I promise! Until then, lets just remember the special memories we used to have together…

Who has got a kid they are about to vote off the family island? Anyone? If you're anything like us, your kids go in and out of stages–some preferable and, some not so much. Rachel put together this great post sharing about her struggles with her four year old and sharing some of the practical, tangible ways she navigated the hostile waters.
An oldie but a goodie! We can't let this homemade sandwich bread recipe get lost in the shuffle. It's just too good for that. Let's revive this recipe, Pinterest friends!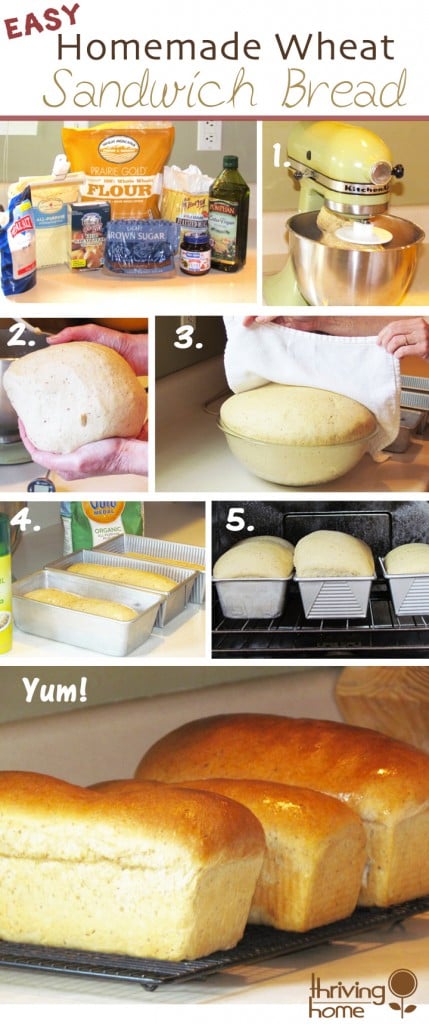 Hey, so it turns out that I knew nothing about parenting when I had a baby. I'm still no expert but I personally enjoy reading over my honest reflections and plans on how I would do things differently with baby #2. A great read for new moms or moms to be!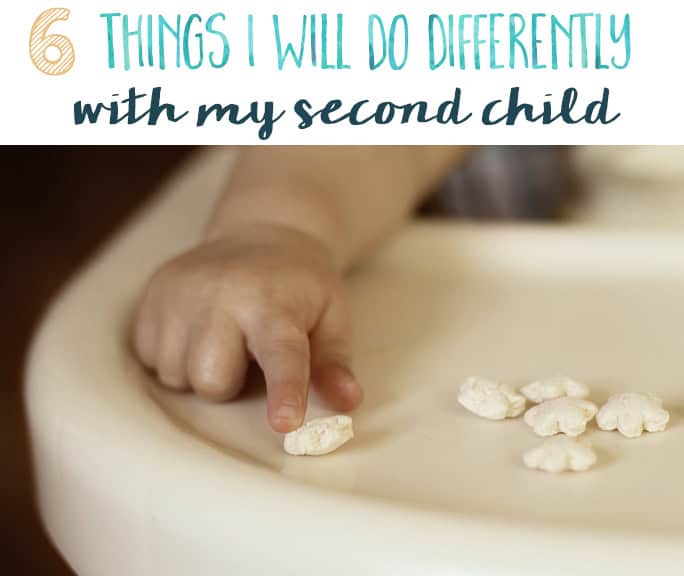 Feeling a little lost as to what Bible your kid would like at their particular age? What about a few years from now? Here is a great review of seven, highly recommended, gospel-centered Bibles that your littles might like. This post is one of those that just shouldn't be retired.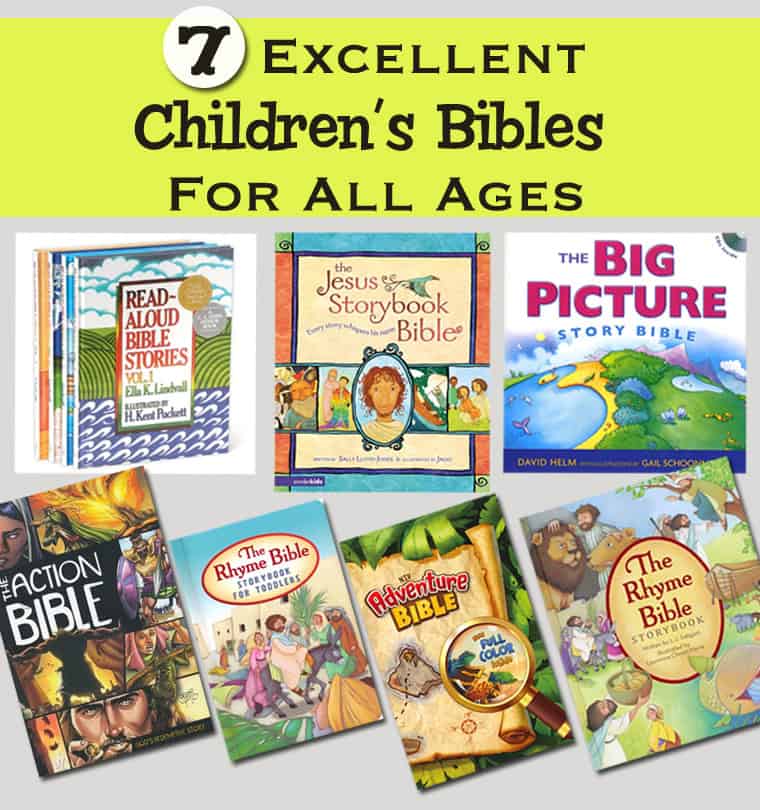 The title says it all.
After I shared this post over a year ago, I can't tell you how many people in my life have brought it up. I also like that this post is out there to remind readers that we are human with very human kids. And sometimes that little human will disobey, run away and even head-butt you in front of a bunch of watching women.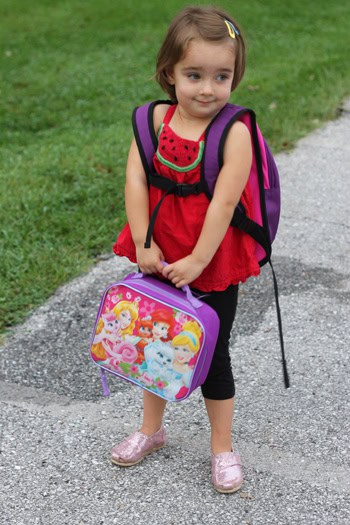 Rachel put together a fabulous post chalk full of ideas and strategies for the summer. This post gives floundering moms (myself being one of them) some much needed structure to navigate the summer months. Can you tell she has a teaching degree?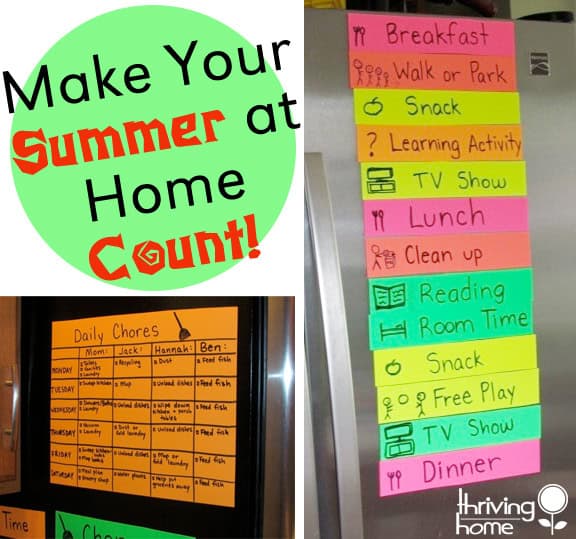 I think this might be one of the first videos we put on Thriving Home. I love book recommendations–even if they are for my kids. PS-check out Rachel and that long hair!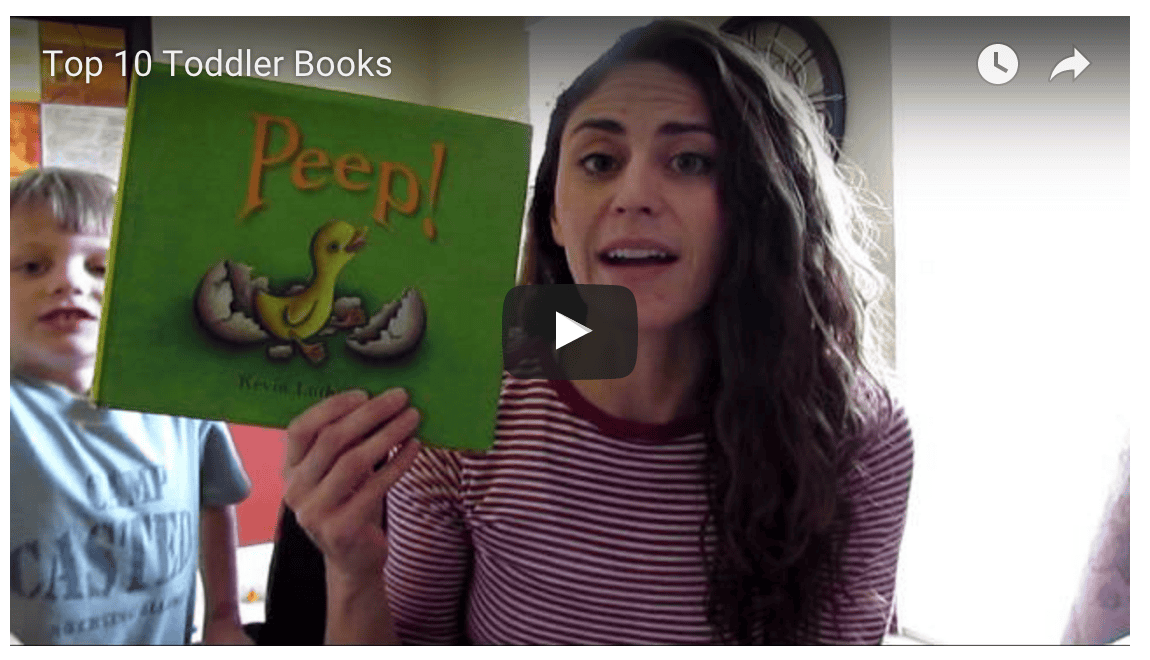 Written from experience and straight from the heart, Rachel shares some of the wisdom and lessons she's learned from parenting a child who is struggling in one way or another. This is a great post to pass on to any parent who may be walking through a tough season.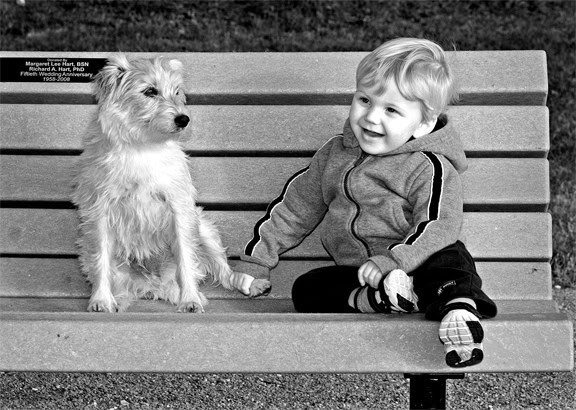 Lastly, I think this oatmeal pancake mix recipe is worthy of the list simply because it is that good. If I had to guess, this would be the Thriving Home recipe that my family makes the most. I always have a batch of it stored in the back of my fridge. We use it for pancakes AND to make waffles. Almost everyone that has tried this recipe has been converted as well. Try it out.. if you dare!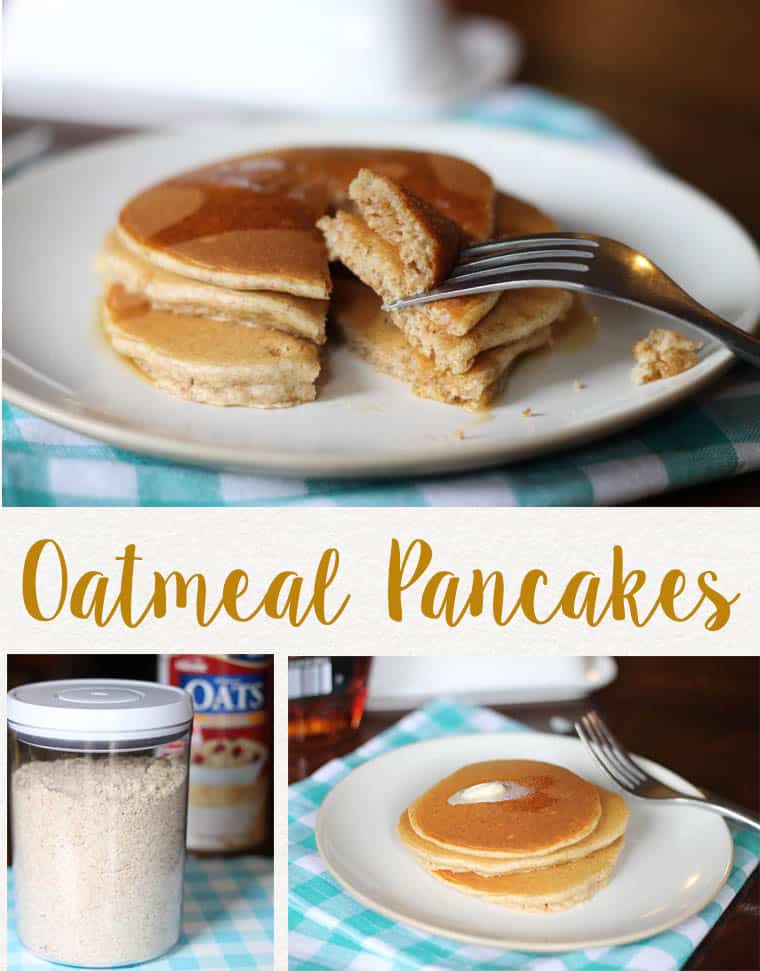 If you've missed out on these posts from the past, we have a great way for you to make sure you don't miss out on any future gems that may come out in the future. Sign up for our email list and choose to either receive an email every time we post or for our weekly newsletter. We'd love for you to join us in our journey!
https://thrivinghomeblog.com/wp-content/uploads/2016/02/blast-from-the-past.jpg
2316
3480
Polly Conner
https://thrivinghomeblog.com/wp-content/uploads/2019/10/thrivinglogo.png
Polly Conner
2016-02-15 05:59:11
2020-01-03 15:18:19
Blasts from the Past: Great Posts You've Likely Missed