Starting a Blog
Looking for an easy, step-by-step guide on how to start a blog? Our free guide on this page will show you how to create a blog that is beautiful and functional, all in an easy step-by-step tutorial (with pictures).
How to start your own blog in 3 easy steps. Hop on over and check it out.
---
Blog Platform
A blog platform is the place where you draft your posts and then publish them. We both started separate blogs years ago on Blogger. We quickly realized it would not work for our purposes of blogging as a business.
After much research, we switched over to WordPress.org in 2012 and are so glad. WordPress.org (Note: NOT WordPress.com) allows for much more customization and makes it easier for search engines to find your site.
---
Email Service
We have used ConvertKit for years. They now have a free starting plan too!
While it is amazingly simple and intuitive, it has mind-blowing features that have helped us strategize how we use our email list. Best. Email. Software. EVER!
---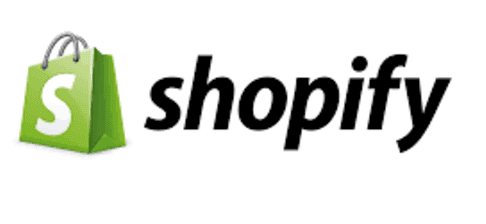 Our Store
We use Shopify to sell all of our digital products in our store. We have found this program to be extremely reliable in delivering digital products, unlike the WordPress Store we started with.
---
Scheduled Pinning
We use this handy software to schedule out our pin on Pinterest. A HUGE time saver! We highly recommend this. You can start with a free trial too!
---
Web Hosting
Bluehost – Why do we recommend Bluehost? Well, if you're just starting a site, you honestly don't need a huge hosting plan. You need something that is easy to set up and use, has good customer service and that's not very expensive to begin with. We walk you through the process of signing up here.
Big Scoots – In June 2015, we outgrew our shared hosting, so we switched to Big Scoots. We have been SUPER impressed with their fast, personal service and how much more optimized our site is. The competitive pricing, amenities, and personal service are what attracted us to them. If you're a larger blog, we recommend going with these guys!
---
Site Security
Sitelock – What we didn't know when we got into blogging is how much we'd have to deal with malware, hackers and other site security issues. (It's SOOO annoying). We've taken efforts to protect our site and have taken advantage of Sitelock's automatic malware scanner and remover. I've found their customer service to be helpful which is totally necessary when you have site security issues.
---
Stock Photos & Photo Editing
For stock photos, I've started using Canva. Their photos are only $1.00. We've used a variety of programs but as of late I am loving Creative Market for their affordable design elements. I use Photoshop and Lightroom for our photo editing.
---
Plugins We Use
Google Analytics – tracking our site traffic
Yoast SEO – All in one SEO package
Akismet – spam blocker
Tasty Pins – Helps image SEO
Tasty Recipes – formats our recipes
WordPress Editorial Calendar – helpful for scheduling posts