Book Review of "One Year of Dinner Table Devotions"
Updated: 9/8/22
This post may contain affiliate or sponsored links. Please read our disclosure policy.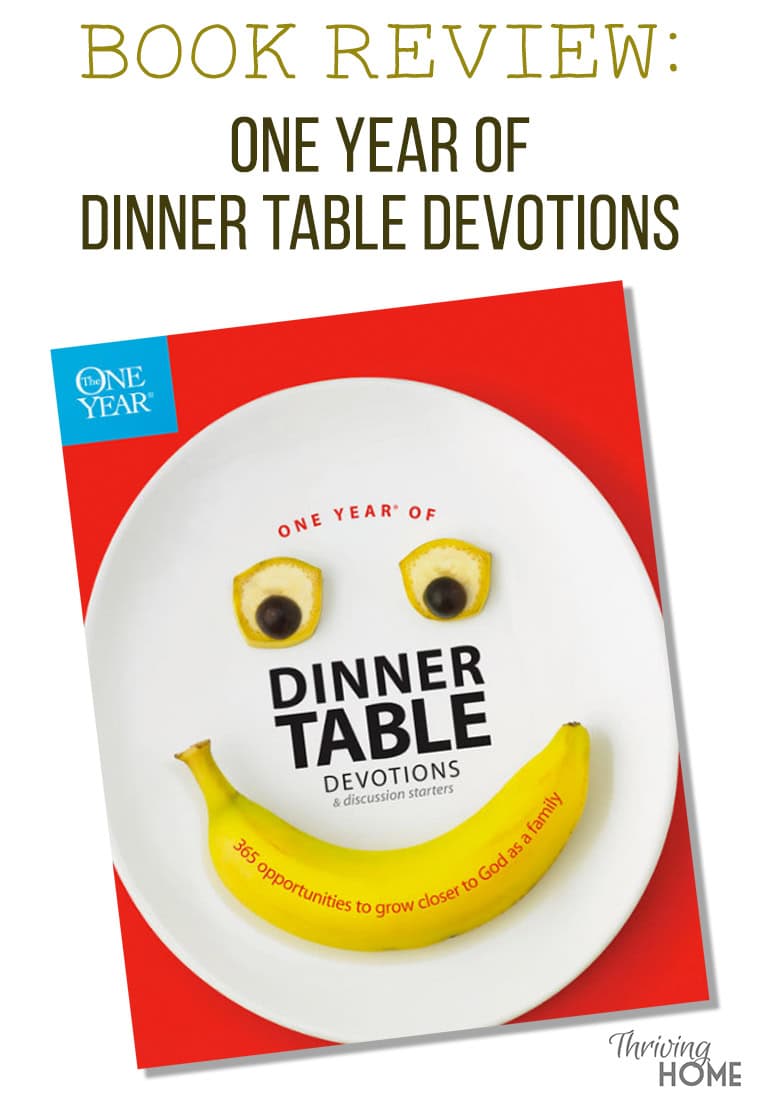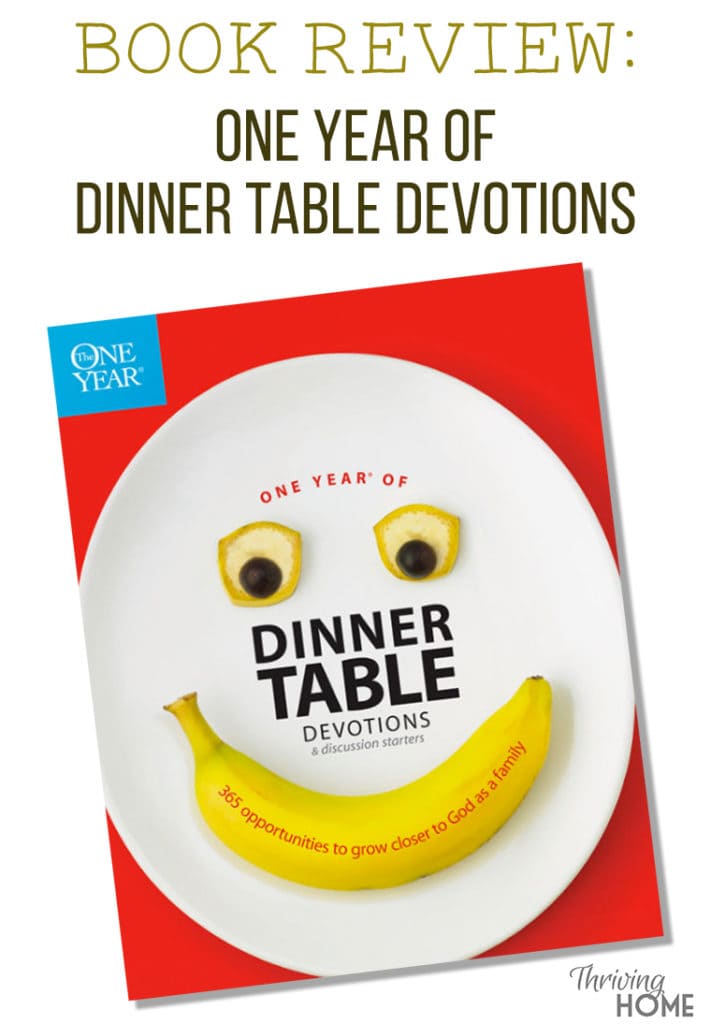 Do you know what one extensive study shows to be the three crucial factors in teenagers retaining their faith through high school and beyond?
The first and second of those three factors are two things that you and I can start doing when our kids are young. The #1 factor is parents who model a genuine Christian faith. And #2 is teenagers who establish the pattern of praying and reading the Bible for themselves are much more likely to continue the practice into adulthood. By spending intentional time each week helping our children (and ourselves!) read and learn more about the Bible, we are influencing our kids' faith for a lifetime. (Read more about the study and about the third factor here.)
As you may know, I really enjoy vetting good faith-building resources for my family and then sharing those with you. One book we have used off and on for years is called One Year of Dinner Table Devotions and Discussion Starters by Nancy Guthrie. I'm sorry I've waited so long to tell you about it, because it's one of my favorites. I would say it's most applicable to children in upper elementary through high school, but honestly I use it for my own devotional time some mornings.
The book is designed to be used around the dinner table, when you naturally gather together for a meal. It can take anywhere from 5-15 minutes. Any parent can lead these, and the structure of the book makes it easy to dive in at any time of the year. On each page that's labeled by the day of the year, you'll find:
2-3 short Bible verses around one topic
a brief devotional that explains the verses and how they apply to our lives
then three short discussion questions.
The topics of these short devotions range from talking about God's love, our friendships, death, heaven, the Bible, you name it. In the course of a year, this book can help your family begin to develop a pretty healthy biblical theology about all kinds of topics and grow in your love of Christ.
Although this resource is intended for use at dinner, we have regularly used it as a devotion on the way to school. My oldest son reads it all out loud for us, and we discuss it in the car. I've also used it before bed with the kids. Wherever you find it easiest to talk with your children about meaningful topics–whether it's around the table, in the car, or at bedtime–have this book handy. It's a great resource to use, in addition to reading the Bible or one of these children's Bibles with your children.
More Gospel-Centered Resources for Families
If you like this book review, check out our 9 Must-Have Bibles for Teens and Tweens article.
Check out my other reviews of devotionals and Children's Bibles by clicking on the images below…