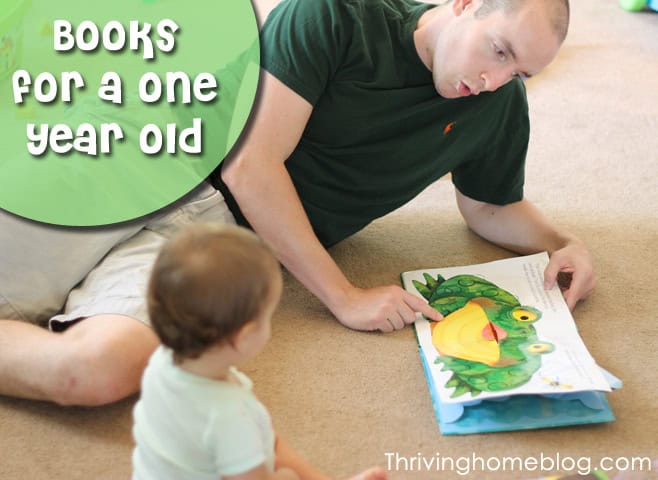 *Some of the links in this post are affiliate links. We are a participant in the Amazon Services LLC Associates Program, an affiliate advertising program designed to provide a means for us to earn fees by linking to Amazon.com and affiliated sites. Here's our full disclosure.
My 14 month old has recently become very interested in books. There are very few things that will keep her attention at this age but I've found that when we find the right book, she will sit still in my lap and flip pages as we read together. After reading about the importance of reading to little ones it only makes me want to encourage this new found interest of hers.
Finding books my one year old liked was pretty much guesswork. I had no clue what would capture (or lose) her attention. After some trial and error, I have some baby tested and approved books. I make no promises that your one year old will like these but I can personally say that my one year old loved the following books. Hopefully this list will help you buy some books that your little one will like or give you some gift ideas.
Books for One Year Olds

I start with this recommendation because it is my daughter's absolute favorite. She loves the images and pop-ups. She likes the big pages and voices we do along with it as we read it. This recommendation does come with a warning: she is one and loves to grab things so she has managed to tear up a few of the pop ups but even with the damage, she loves the book all the same.
With its oversize flaps and bright, bold illustrations my daughter loved to explore this book of animals. As with any one year old with paper pages, she did manage to rip a few pages but this was one of her favorites despite the damage her excitement resulted in.
Eight Silly Monkeys features full-color illustrations, a charming rhyme, and innovative die-cutting to reveal silly, touchable monkeys on each page. I personally like this book as well because I remember the rhyme from my preschool days.
This book is bright, colorful, and fun to look at. It has pictures that are familiar to my daughter so we often practice identifying different shapes and animals.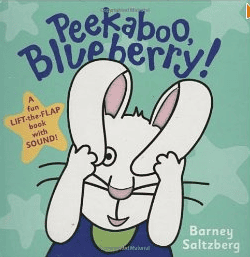 I almost made the mistake of selling this book in a garage sale. When my little lady got her hands on Peekaboo, Blueberry, her life has never been the same. It's colorful and has fold-down flaps that lead the reader to play peekaboo with their new friend, Blueberry! This one is probably her second favorite right now.
Like I mentioned before, I can't promise that your one year old will like these books as much as mine has. I'm pulling my recommendations simply from what she has been exposed to and what she has liked. I have no doubt there are thousands of other books out there that she would love if she encountered then. So that leaves me with a question for you readers: What books does (or did) YOUR little one love? I'm always looking for recommendations!!
https://thrivinghomeblog.com/wp-content/uploads/2012/07/books-for-a-one-year-old-baby.jpg
480
658
Polly Conner
https://thrivinghomeblog.com/wp-content/uploads/2019/10/thrivinglogo.png
Polly Conner
2012-08-08 05:03:46
2020-11-13 06:54:14
Books for One Year Olds